You went to a Mass RMV. God bless you.
Ya it was horrible.... I think it took me 45minutes just to get a number to sit and wait...... I think i was there over 2 hours... if this date wasn't so important I would have made my insurance company do it.....
Got the second coat of paint done....
Took some pics but the camera was actually picking up the fumes and the air....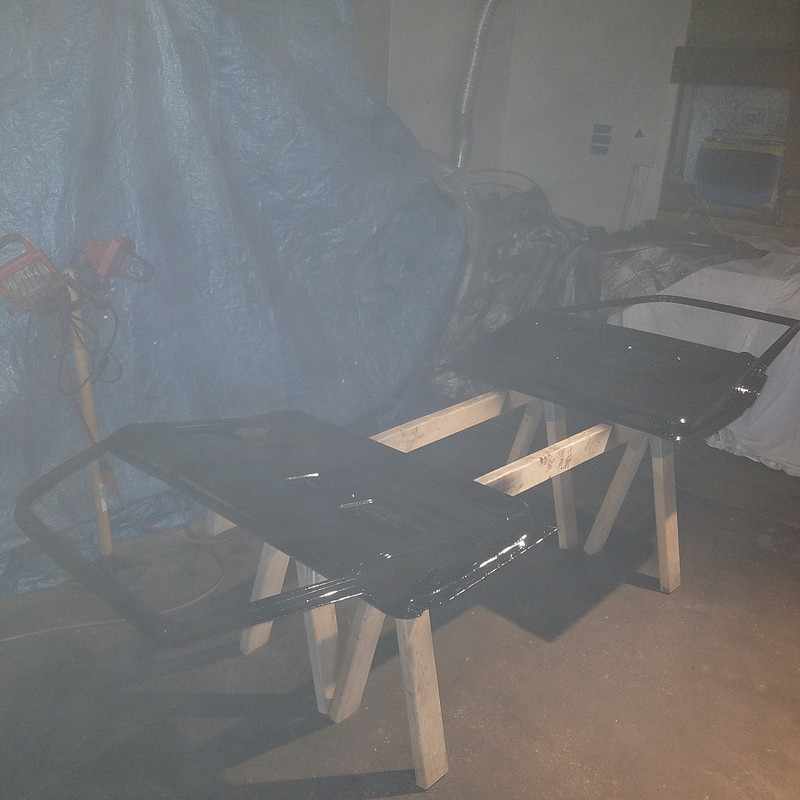 The other pics were worse.... I'll take more when its done....
I need to metal prep the other side of things tomorrow morning... then Friday afternoon and sat morning I'll coat the fronts of everything....
Sunday will be the flat black top coat on the fenders doors and dash.....
Bumpers and a couple small parts will get a semi gloss top coat of por15..