They are actually sold at all parts store , pair for about $10 or so...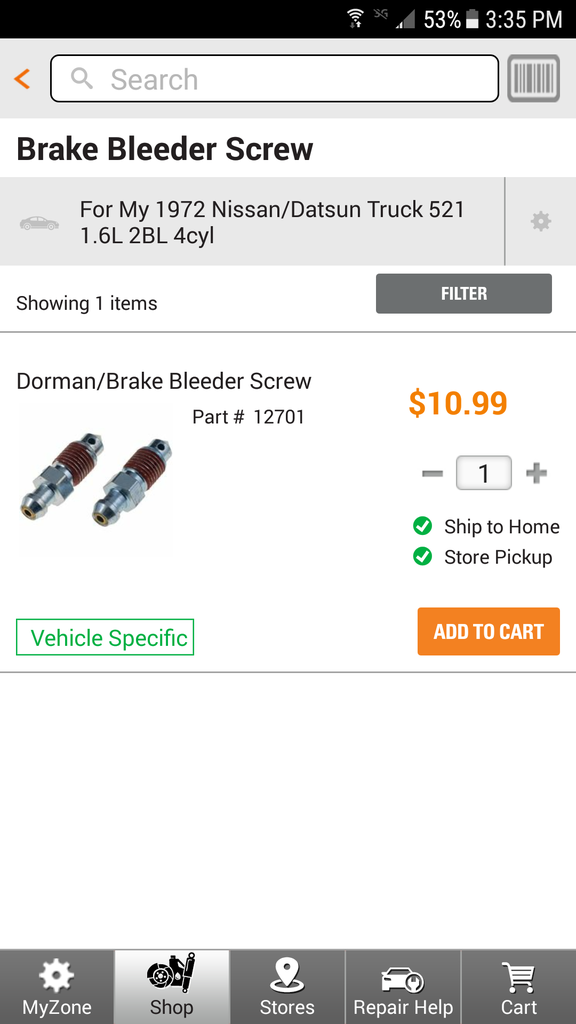 I haven't verified threads... these are what I believe dp was looking at for the drum brake wheel cylinders...
I did the disk conversion up front so I need to see what those threads are too.. they should be metric....