Ok got the NLSV off an brakes working good.
So I took some pics an tried to make it simple if anybody else is wondering how to delete the NLSV.
First here's the valve an all its lines.
Next is me trying to explain where some of the lines go.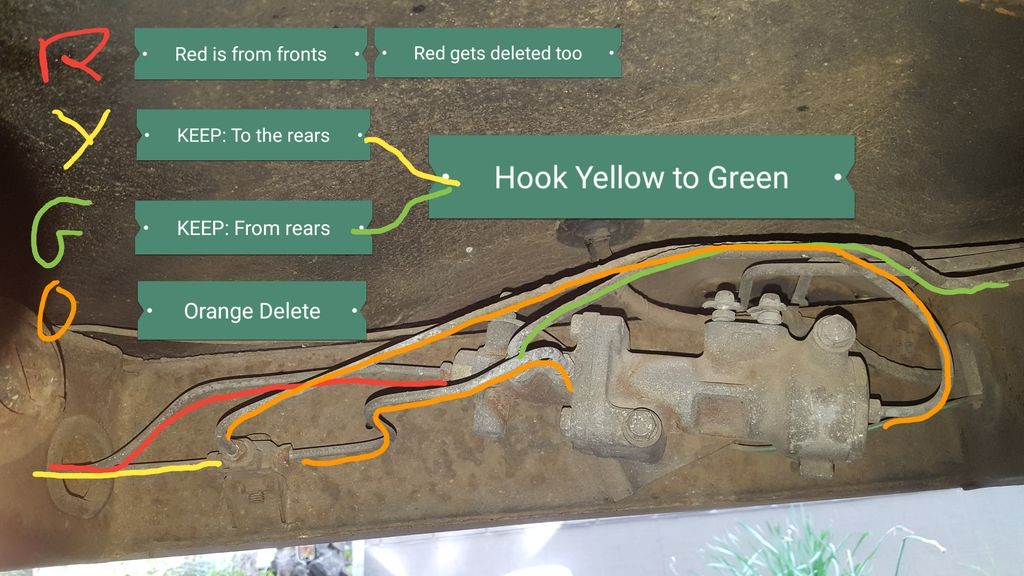 Here's what it should look like when u get the valve off.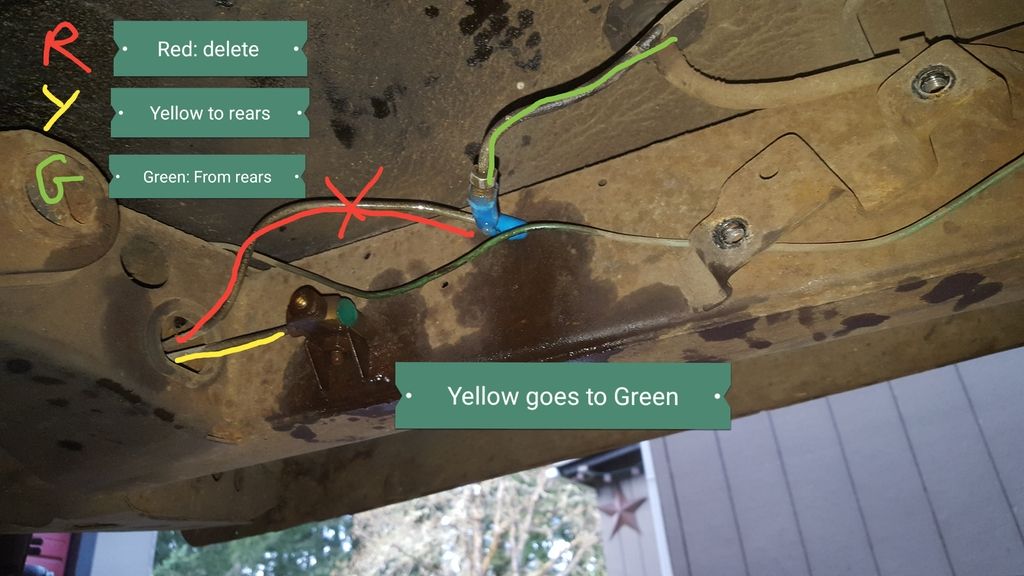 Next is where one of the lines, (Red line) goes back to the front or from the fronts the NLSV. I'm not sure if it's going to the valve from the front or if its a return to the fronts from the NLSV.
I'm wondering if u can hook this line back together with the rears an keep the system all tied together for the whole safety side of it all where the two reservoirs actually feed both lines.
But I just deleted it an plugged the whole so now the fronts are separate from the rears.
I also wanted my brakes to be separate so I can install a Hydro E-brake. The rears have to be on there own system not tied in with the fronts. So removing the NLSV made this a little easier. You wouldn't have to remove the NLSV for an E-brake but u would have to do something with the front line that goes or comes from the NLSV.
So the following pics are for installing a Hydraulic E-brake in a datsun 620. This should be fairly general so u would be able to use this info on your own rig whatever it may be.
Ok I will start from the master cylinder aka: (MC)
I did use a proportioning valve but not sure if I rly needed it. It's simple an fun to use with the E-brake especially because u can make it more sensitive (more brake) an less sensitive (less brake).
Next is the e brake itself. It's actually rly simple to install. U take the line from the rear MC an go directly into your e-brake. Then from there goes directly into the rear line.
Now take the line an splice somewhere for the rears.
Like this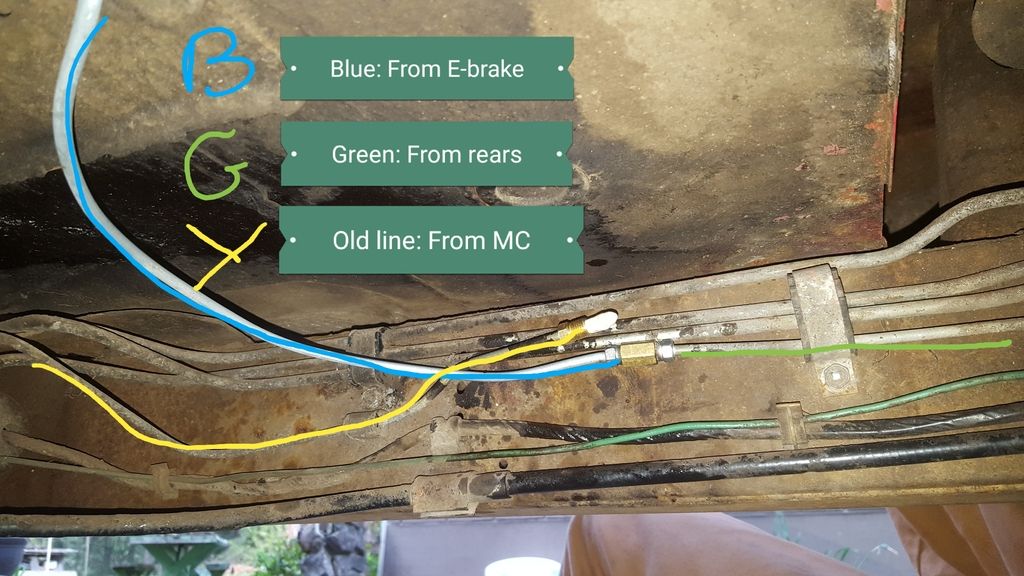 Ok now you should be able to delete the NLSV easy an know what to do.
You should also be able to install a Hydro E-brake with ease as well.
I know it wasn't super clear an I will answer questions but I'm sure y'all can figure it out from here.