Okay, here is the pics from today. It's the '77. She was awful dirty, but she cleaned up real nice. Almost no rust anywhere, and the little bit that is present is just surface. Nothing goes through or is thin. It definitely needs some love. It's musty as hell inside. Apparently, according to the tags, it hasn't been on the road since 1989. It's only had one driver, the original owner, a woman. Looks like she got into a little fender bender, and then sold it, as a lot of folks do that bought them new. This one was originally sold and lived right here in Sacramento. Pretty cool! It only has 89,058 original miles on it. She bought it in 1977, and sold it to the old guy in May of '85. The old guy's wife said they never drove it. I wonder why? She did say they own quite a few properties, and had cars all over all their properties. The old guy was a car hoarder. But like I mentioned before he was a body guy. I think that's why the fenders are all missing. I think he took them off and repaired them straight away cuz they were easier, and then stored them in a huge backyard garage, that is apparently so full of stuff, you can't even walk in there. I told her if she finds ANY Datsun parts at all to let me know. I'm really crossing my fingers that those fenders are in there and maybe even the seats and headlilner from the '74. Now let's get to those pics.
BEFORE THE BATH. DIRTY GIRL!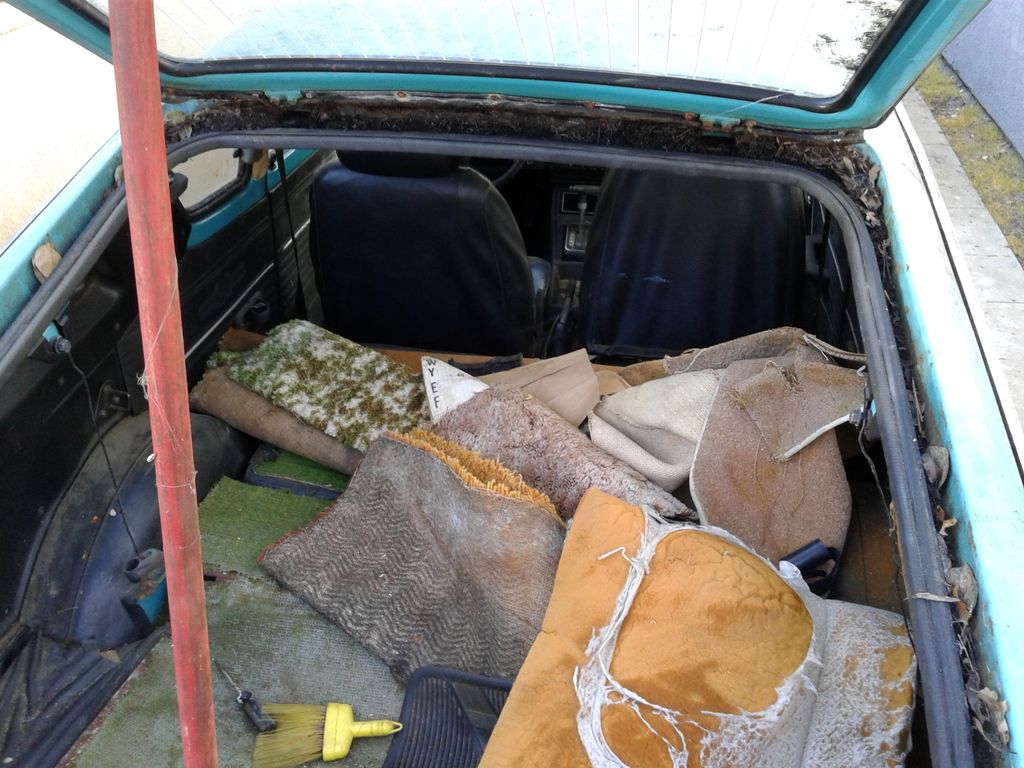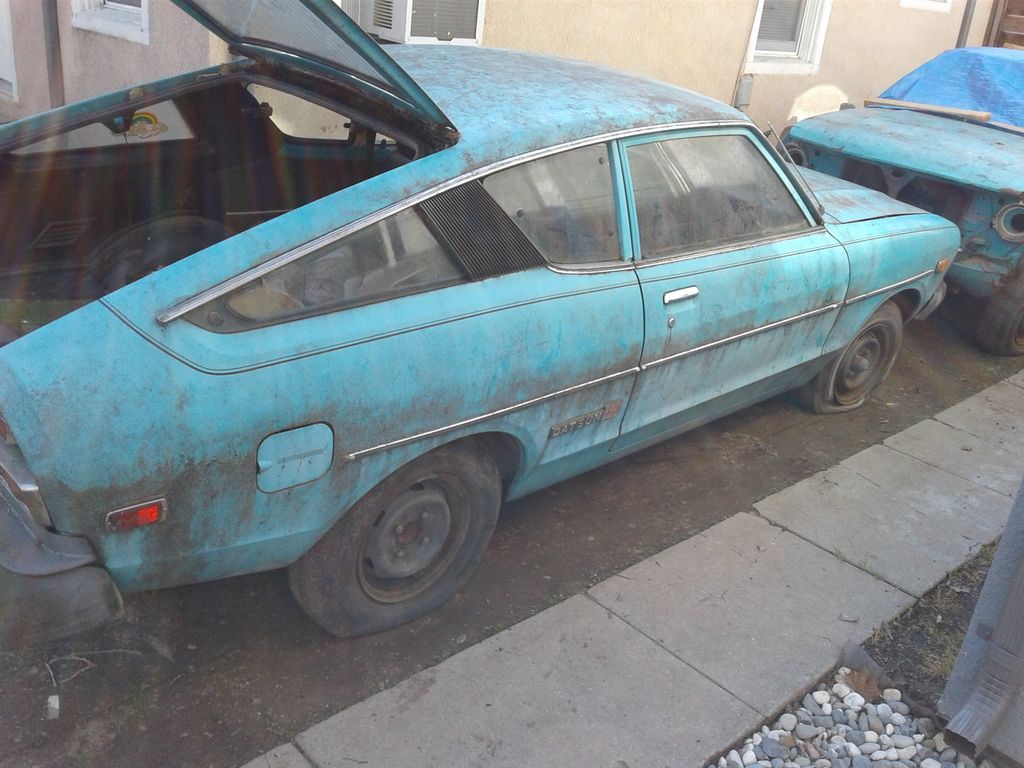 AFTER THE BATH. PRETTY GIRL!