Only took one picture from WOT Wednesday. We all worked hard but seemed to have little to show for our efforts. Here is Sam making the twin pump fuel delivery system: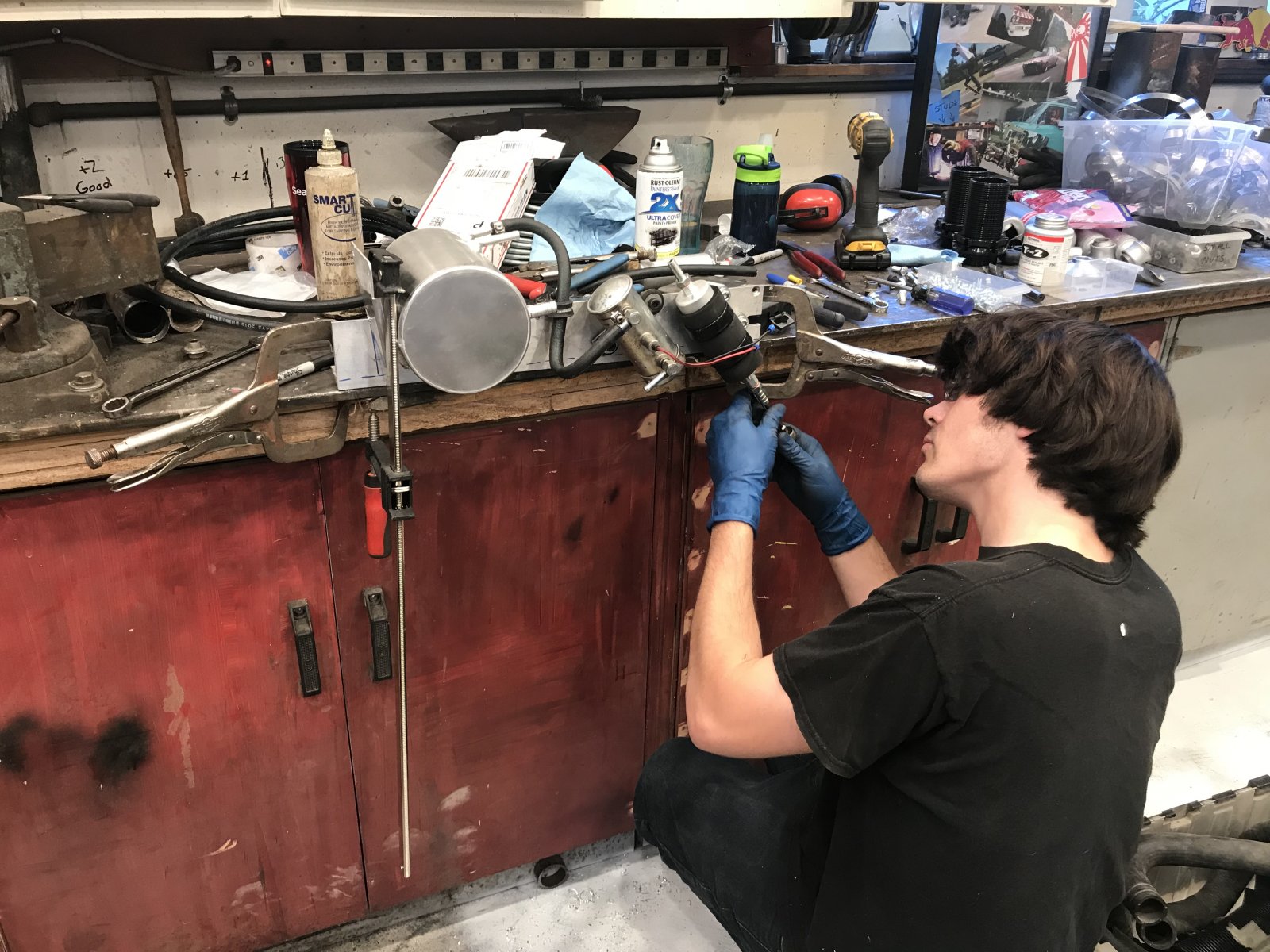 The race is in one week so we needed to step it up a little. We spent this morning together working on the car. Jeff said we need to modify the gas pedal for the throttle cable. I asked what the plan was, he said cut here weld there etc. I looked at both gas pedal set ups and realized it looked like the stock 510 pivot would slip on and replace the pivot from the modern pedal. Sure enough, same diameter, same measurement to the e-clip. I just swapped over the pivot and done! The throttle cable was a little too long though so I made a cable clamp for it to shorten it up - works like a charm!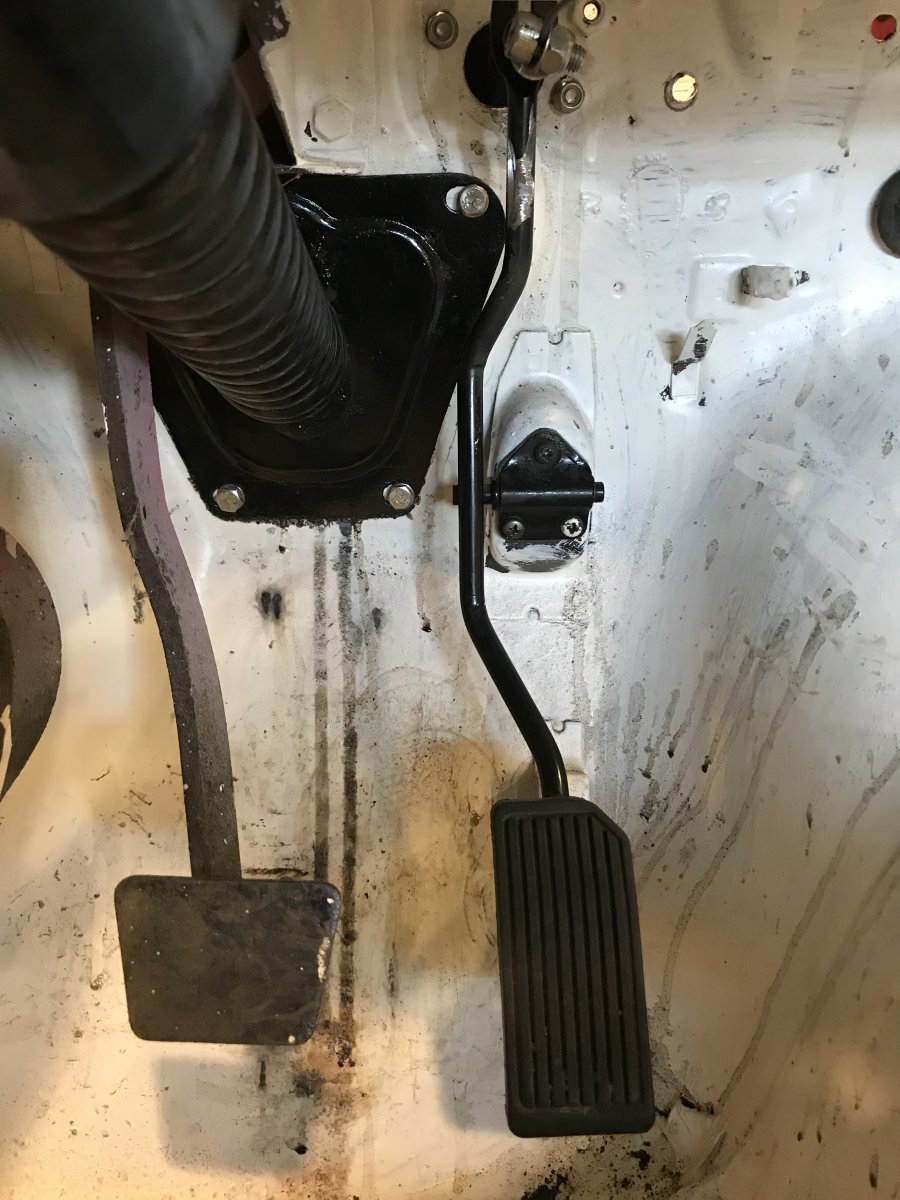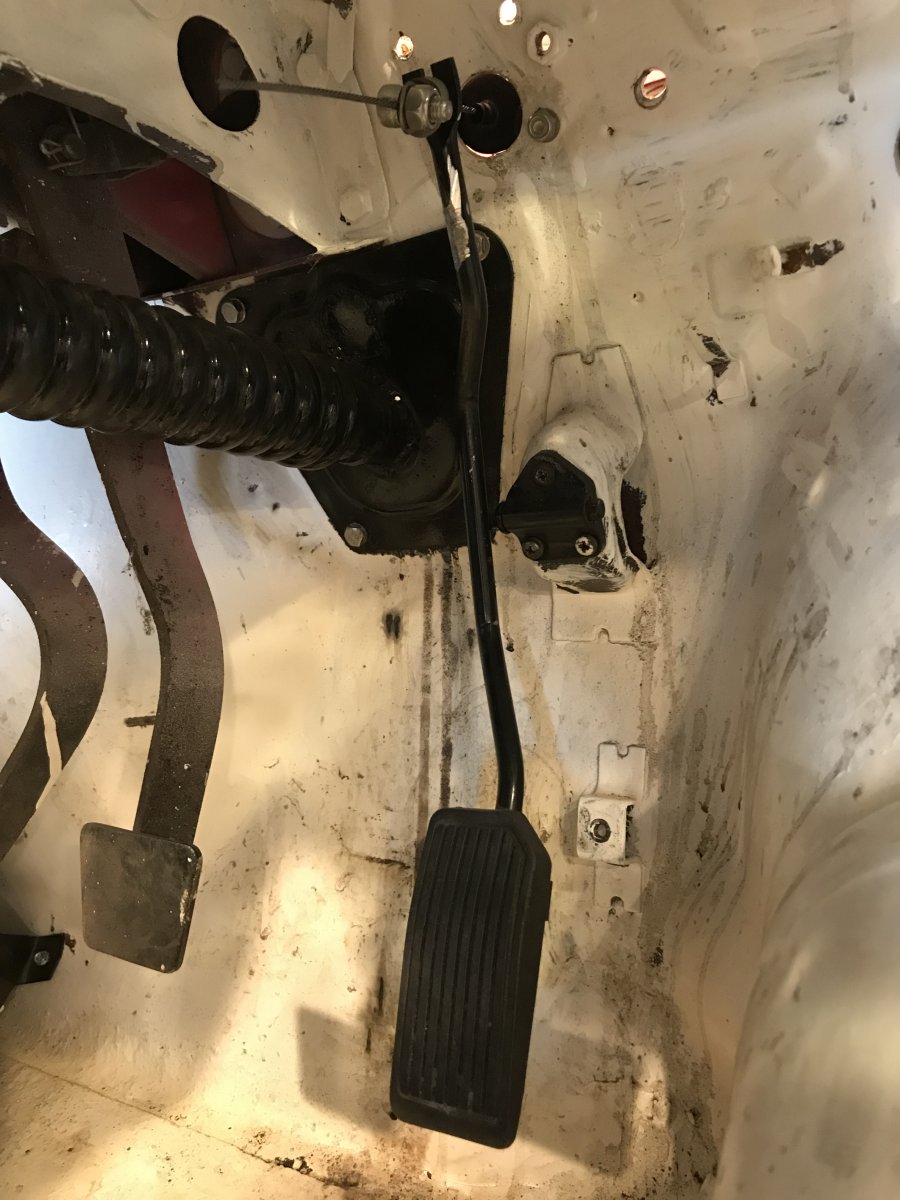 Next step was to cover the shifter hole. The 620 cover is too wide and flat for the 510 but a little work in the vice sorted that right out.
The cover was a bit rusty so I painted it with some white Zero Rust. While I had the can out and a wet brush, I decided to take care of something I had intended to do when I first painted the black 71 on the roof. Improve its contrast with the base colors...
A little careful masking, a little careful painting:
Ta-da!
Jeff was being camera shy but spent most of the morning working on wiring. Here he is powering up the fuel pumps.
Sam was being camera shy as well but spent the morning finishing the fuel line plumbing.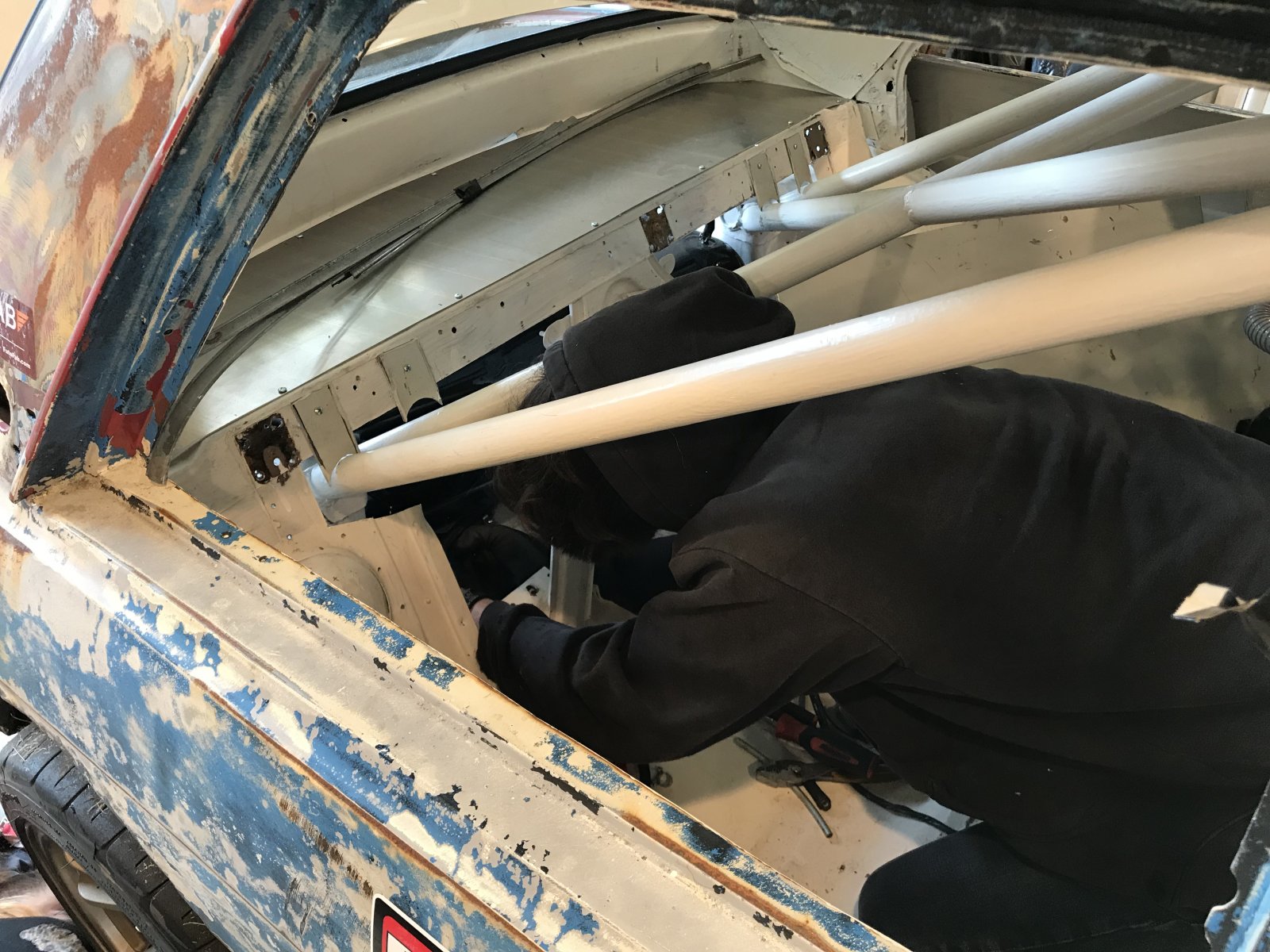 Does this look "race car" enough?!
Loaded the sump with oil, turned the "key" and after 2-3 cranks, it fired right up and purred like a kitten!
http://datsun510.com...f867749769a.MOV
The list is getting shorter but so is the number of days before the race!