Here's a transmission that hardly ever gets a mention. Probably because they rarely screw up, they just keep on working and working...
The Nissan 3N71B automatic. Three piece all aluminum case with removable/interchangeable front bell housing to fit any RWD Nissan motor.
3N71Bs were made in two lengths 26" and 31.5" depending on vehicle. Here's a shorty bolted to a 1200 motor, note the stubby tail stock: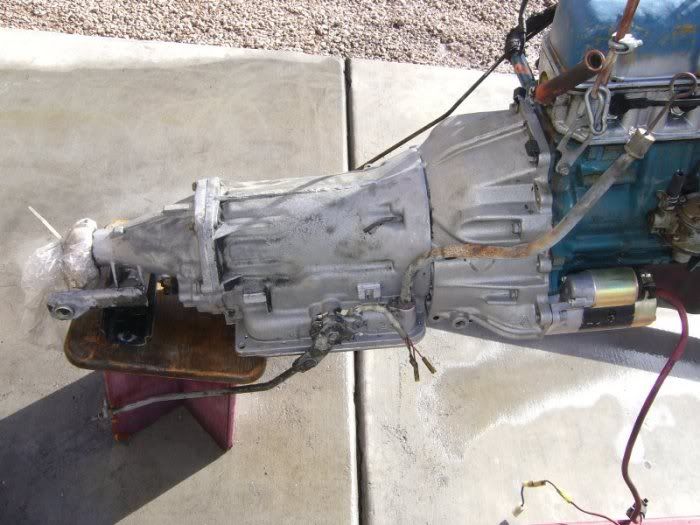 Here is a longer 3N71B from a 620 truck, note the longer tail stock:
Nissan Motor Company, and its spinoff, Jatco, have produced a large number of automatic transmissions for many auto makers. The Jatco 3N71B transmission was the first 3-speed automatic transmission from Nissan Motor Company. It was an introduced in '72 as a conventional alternative to the then-ubiquitous and popular Borg-Warner Type 35. It was designed for use with rear wheel drive vehicles with longitudinal engines. Beginning in 1982, it gained a locking torque converter (L3N71B) for greater efficiency, and gained an overdrive 4th gear in 1983 (L4N71B), culminating with preliminary electronic sensors and control functions being added in 1985 (E4N71b).
Some sources claim the L means (L)ight duty and E is for medium duty.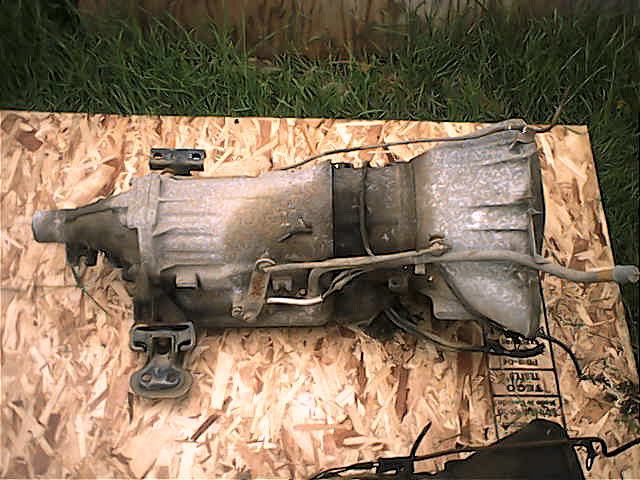 The above transmission is an L4N71B. The fourth gear is a 0.686 over drive, to make use of the L24 inline six that powered the '84 Maxima wagon that it came out of. This would reduce an engine RPM of 3,000 to just over 2,000! That's over 30%!! The O/D can be turned on or off with an electric switch on the shift handle. This transmission and flex plate should bolt to any 6 bolt L series four cylinder. As you can see the main body of the transmission has been moved to the rear to make room for the O/D gear just behind the bell, and has a shorter rear housing than the 3N71B
Top L4N71B with 3N71B just below it.
The L4N71B is 82cm long the 3N71B is 79.3cm almost exactly 1" different. The torque converters are similar on the outside only and have different input spline types.
3N71B bottom pan:
L4N71B bottom pan:
The L4N71B (above) appears deeper and you can see some of the hydraulic controls for the O/D between it and the bell.
This would be great in any vehicle with tall gears (high numerically) and some power and would keep cruising revs down.
Edited by datzenmike, 14 January 2010 - 01:56 PM.