We used an MSD in line EFI fuel pump for the KA24DE swap into a 521.
This thing is louder than a horny woodpecker on Viagra pounding away on a steel flagpole.
Seriously, I bet you could hear this pump whining and chattering away over a SBC with open headers.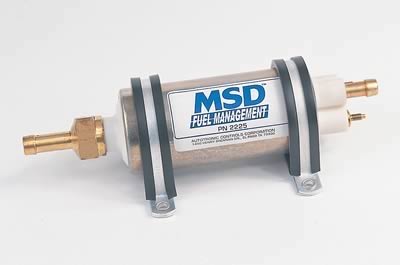 https://www.speedway...Pump,31226.html
No turbo, not a high fuel demand. I don't want to switch to an in-tank pump. Who has used something that is quiet?
There are lots of posts on other forums about noisy MSD in line pumps ..... rubber isolators and even building an insulated shroud apparently don't offer real solutions, So I would like to hear what others have personal experience with.
Thanks!