Next panel, one panel a week or bust.
Decided to do a step by step on this one
Start with chemical stripping truck lid to bare metal, then sand with 80gt on DA sanded
This lid had a smashed lock hole, so i use a hammer and socket extension and tapped from the inside out.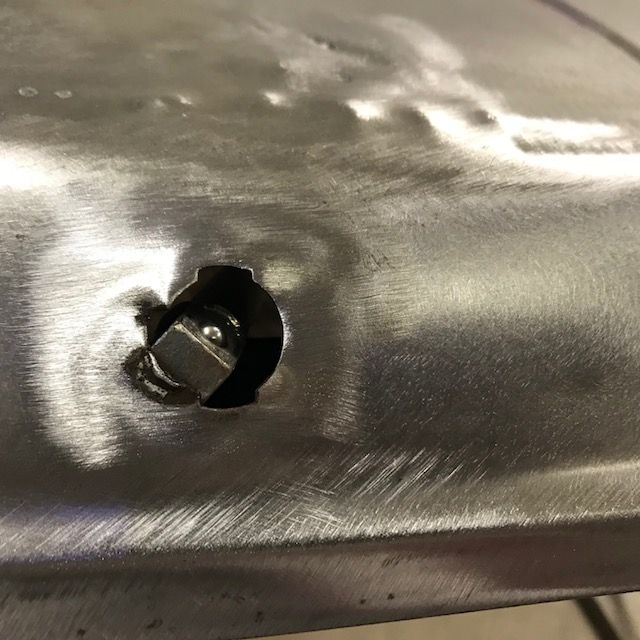 grab a small dolly and roughing hammer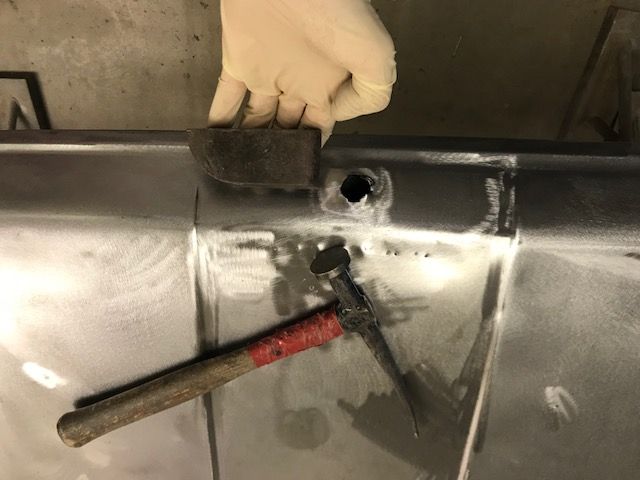 Can barely see the dolly on the hole
This lid had minimal to no rust but had waves in the sheetmetal from end to end
So i took a air grinder at low rpm's and slowly grind the surfaces to make rough not trying to remove metal just enough to rough surface.
if you run it at a fast rpm it will remove metal and not necessarily make metal rough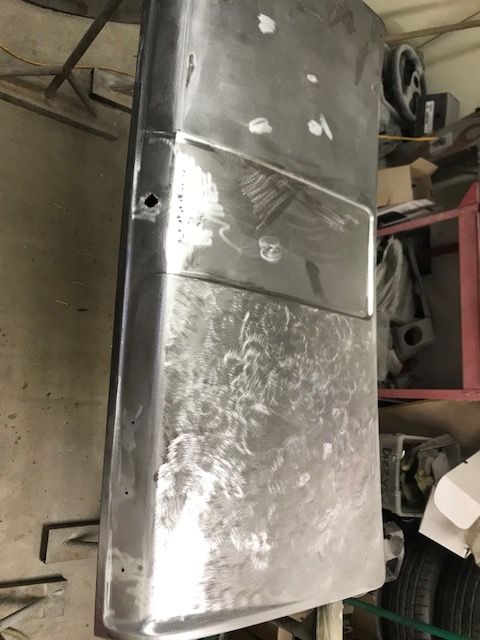 You should feel the metal to b rough
to make your grinder disc sharper cut it with an old pair of metal cutter, do not cut it round and only cut enough off to make new exposed area fresh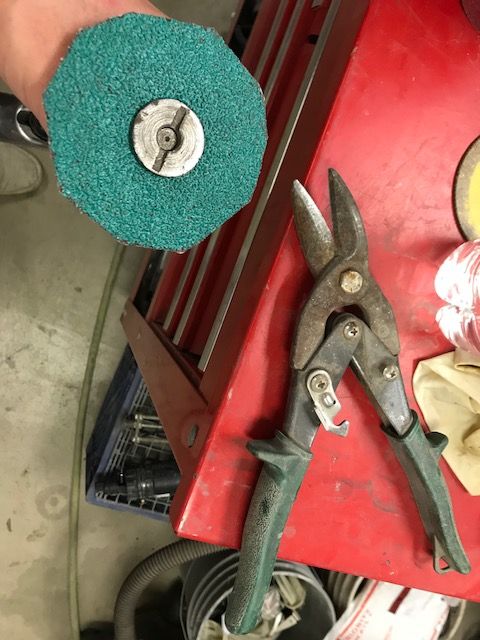 Float out complete area with filler
I sand my filler green with a long board and 36 grit like grading cheese. use a wire brush to clean ur paper
I had a few low spots so a very thin of filler and hit it with 36 for a second then run 80 grit long board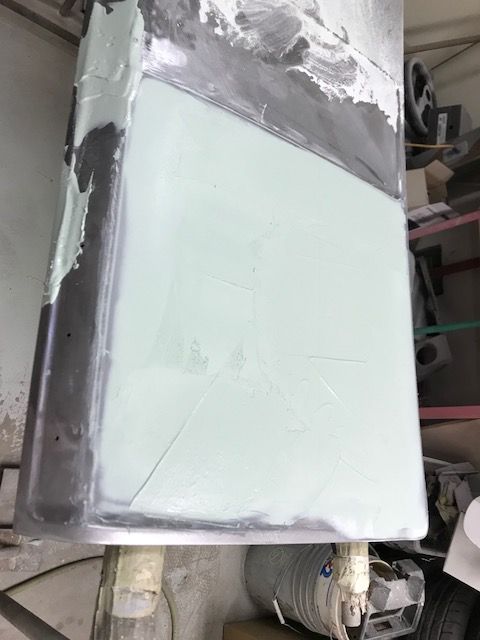 light hit with 120 grit ready for primer
repeat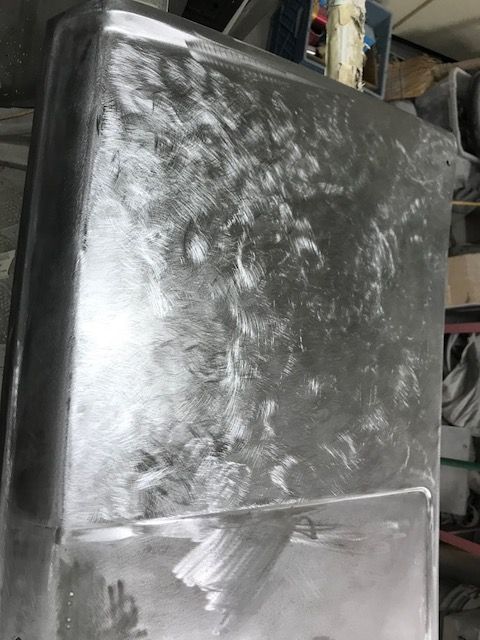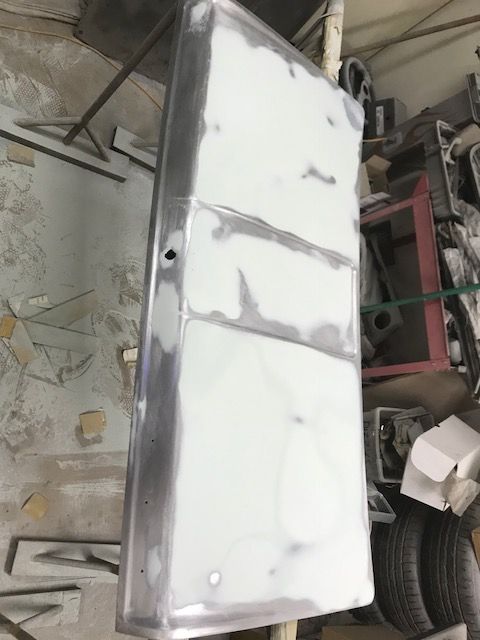 ready for primer