I like the look of the "safari" grills, but not the price tag, so I decided to try and make my own...
Found some similar lights at a rummage sale of all places...
Wanted them to be a flush fit, so it's time to get crafty...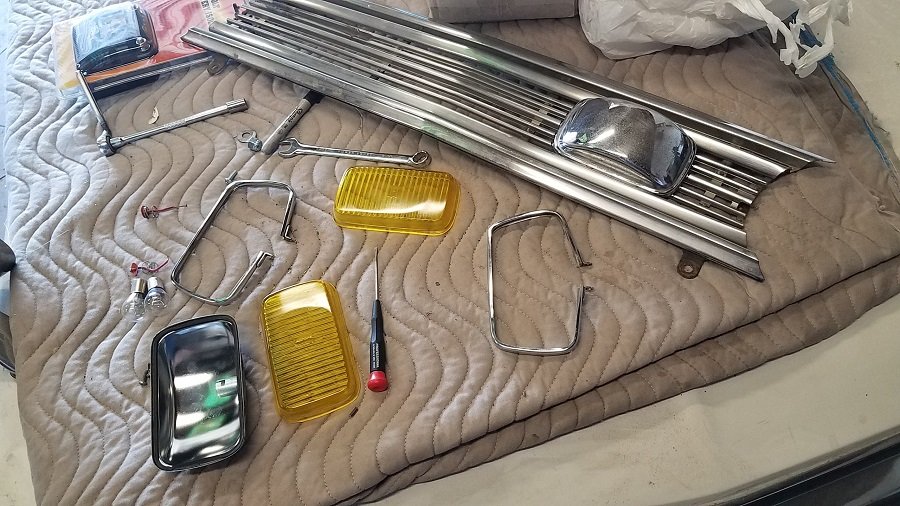 Marked off where to cut the ribs of the grill...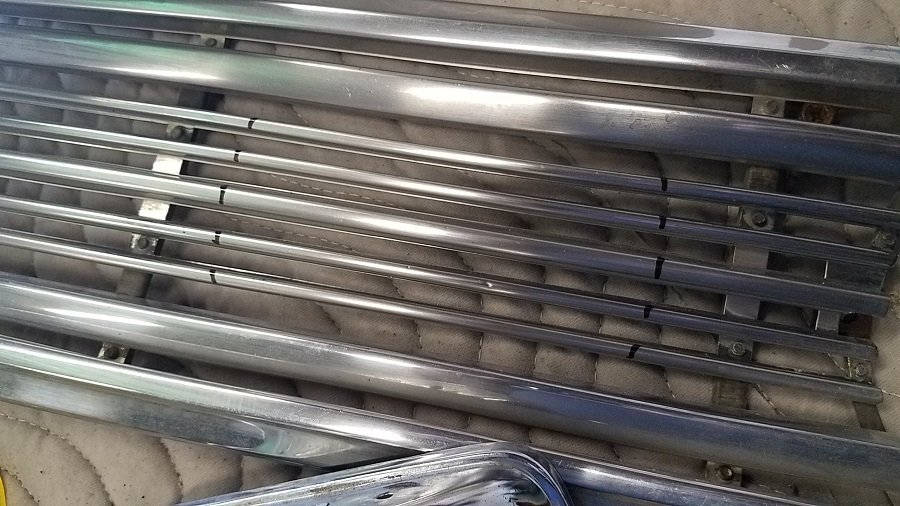 Much better. Now the chrome ring of the lights fits flush to the grill face...
Polished the stainless and repainted the ribs and brackets black...
Installed rivnuts in the light backs, made some little brackets to hold them in tight, and lengthened and routed the wires...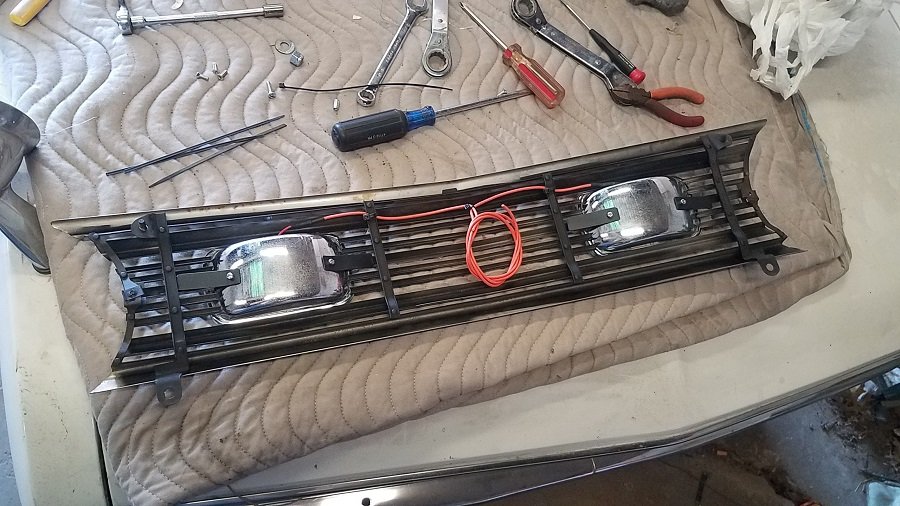 Finished product...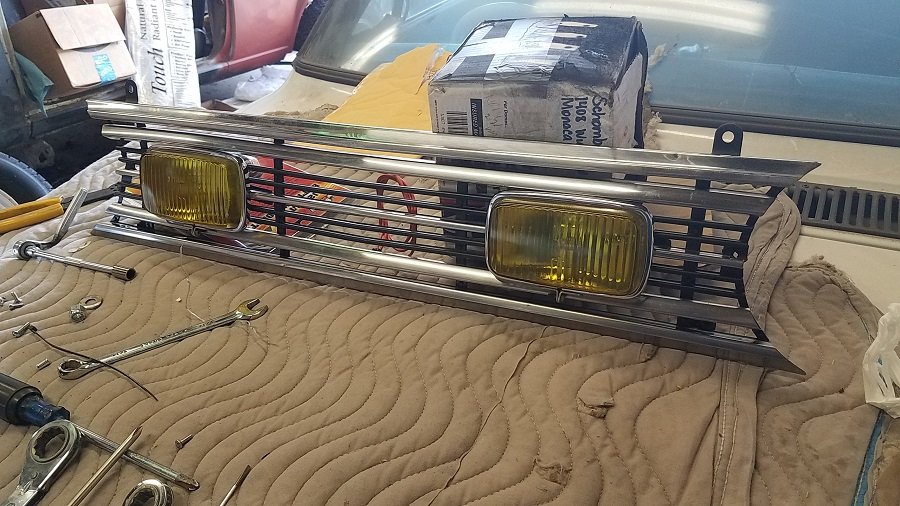 For about an hour's work and roughly $30 in materials, I think it looks pretty good. Will look better on the car I think.