So after some research it seems all tapered inserts are made for jeep wranglers. There are three common sizes with the stock tj being the smallest.

TJ Tie Rod End - bottom of stud (larger end of taper) = .62"
620 Tie Rod End - bottom of stud (larger end of taper) = .60"
The Goferits used in the ka24de build are too big and will allow no pivot in the TRE.

Bellow I will post instructions on how to modify teraflex inserts to fit like stock.

These are the inserts
As you can see there is a slit that allows for expansion.

In order to make these fit you must open that slit with a dremel and slowly pinch it together in a vice being careful not to distort the shape.
Below I will post a before picture:
As you can see the insert goes all the way up the TRE without seating properly.

this can also be seen in acehaole_620 Ka24de Forum: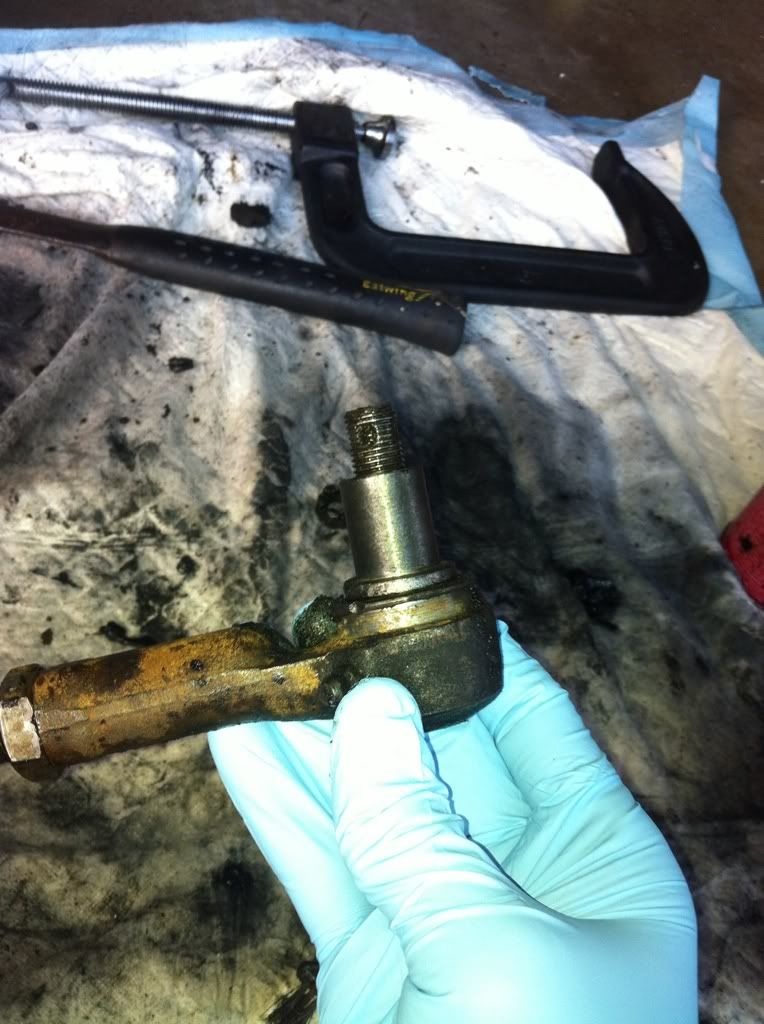 Here is the after shot:
Here Is stock Fitment
The new outer Diameter of the insert is .7" from .75"
I am going to fastenal's to get a 45/64 drill bit to test these on a spare idler arm. Will update soon.