So I bought my great Gramps 1991 Chevy S10 with the 2.8L V6 and 107k on the clock and it runs pretty good (it is coming to Canby).

It kinda screams Gramps with the cap on, looks a lot better with the cap off. I just put some regular Les Schwab Eclipses on there because it is gonna see a lot of miles.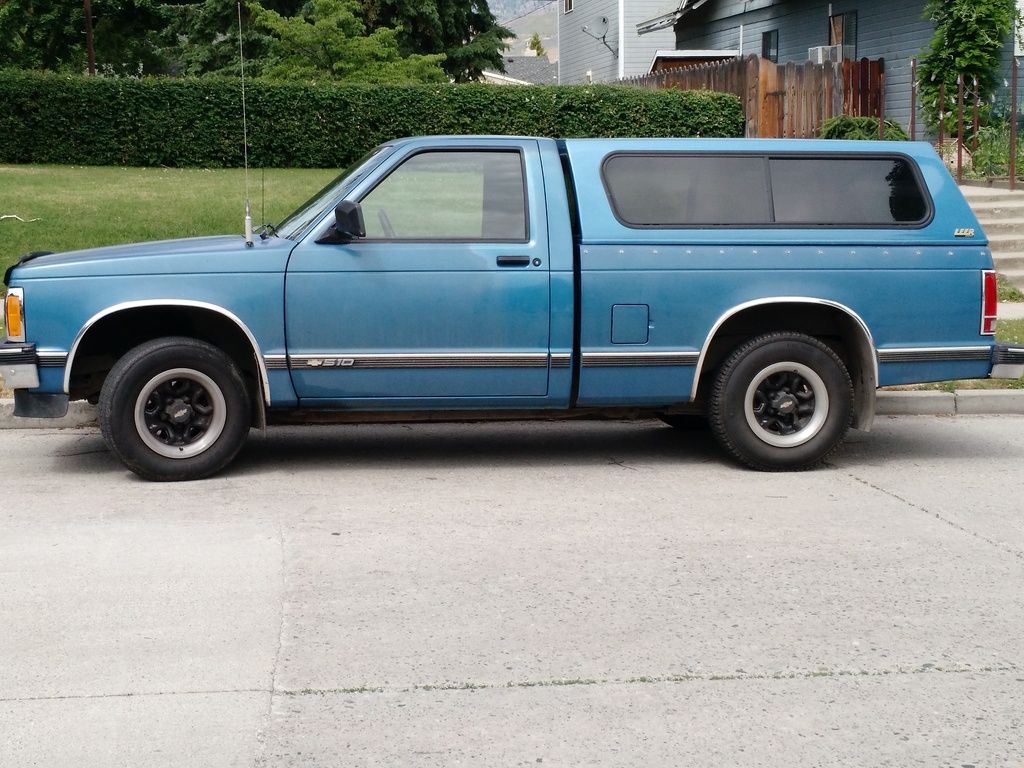 It has one of the best rides I have felt in a long time so I don't really feel like Moaaaaar looooooooooooooooooooow on this one, a body kit and 17 inchers with a cowl induction hood would be nice.

Also the whole thing is more bone stock than a pacer and maintained like the golden gate bridge.

So far I have fixed the AC, oil change, just basic stuff really. washed and waxed (paint is super faded but the whole rig is basically rust free). It needs new shocks desperately, but other than that and a tank of ethanol trash it is basically good. Do any of you guys have experience with these? Mods? It is not bad on power, especially when compared to a Z24.


Also it desperately needed a name.