Hello everybody. Here is some pictures to make you care about my project.
[/URL]">http://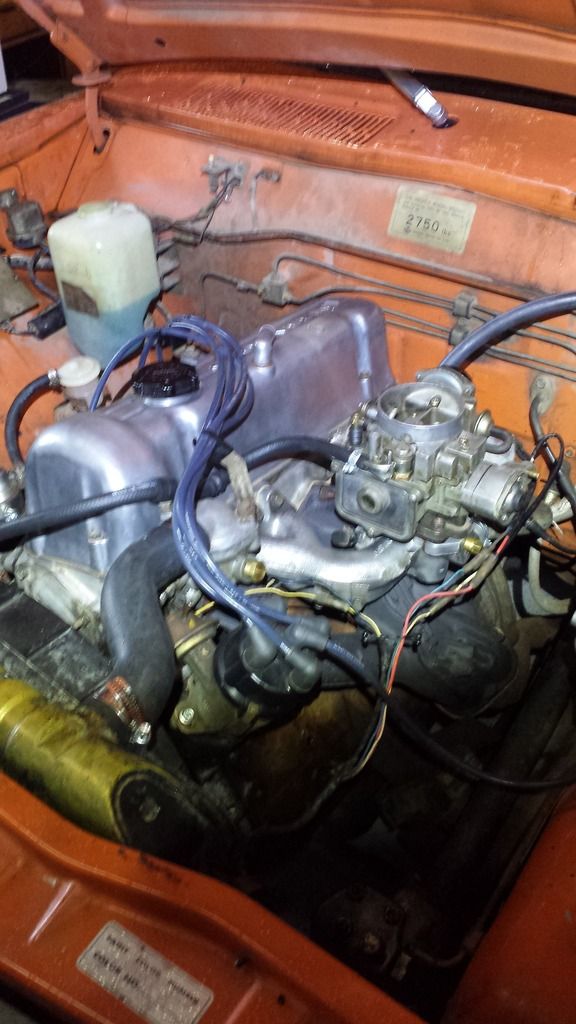 [/URL]">http://
[/URL]">http://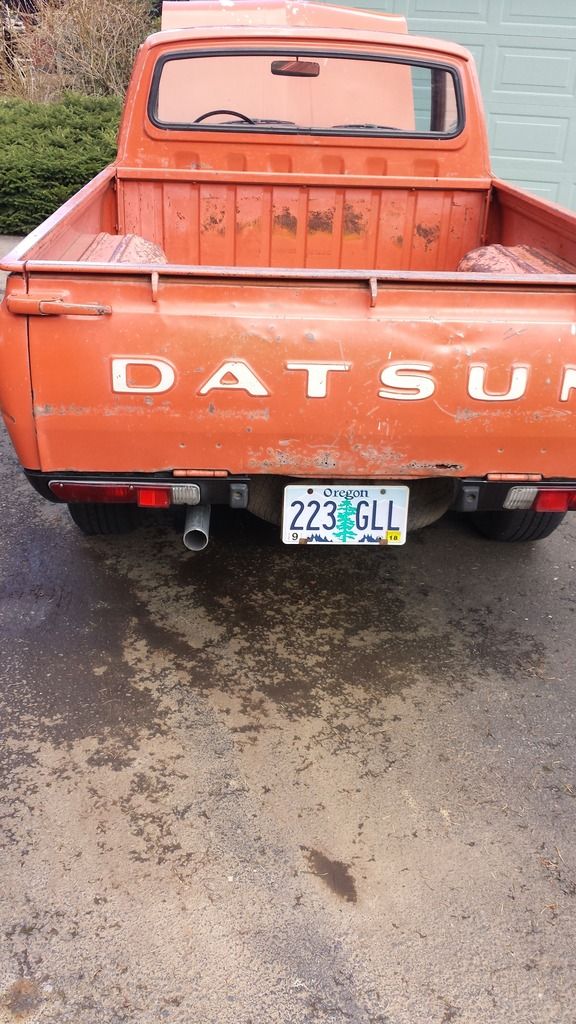 [/URL]">http://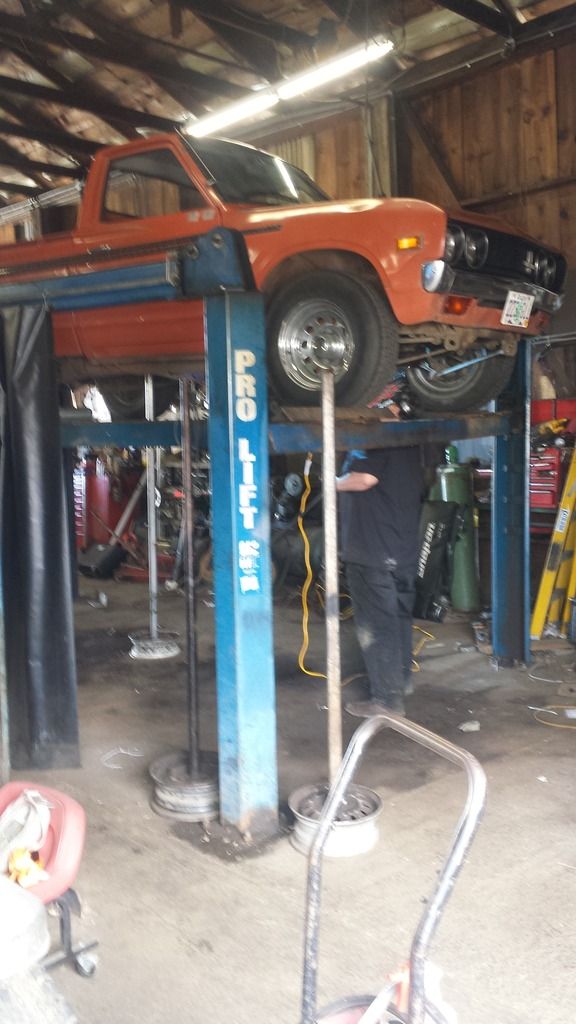 I recently spent a lot of time de-smogging my 76 620. It now has a smogless cast manifold from a 521, and an intake manifold from an l16 of unknown origin that is also smogless. While I was taking everything apart I did a lot of cleaning up, during which I uncovered a couple of oil leaks. I've got oil coming from the front of the block (looking like head gasket) as well as out of the spark plug on cylinder #2 (piston rings not sealing?). I don't need to daily my truck at the moment, and I want to do a rebuild to remedy these issues and as a fun project. It will be the first time I've taken the head off a motor, and I'm super excited about the project.
I know that there are rebuild threads, and even threads for the 2.3 l20 that I would like to do, I have read them and will read them again as I go through my build. I would still like to ask some specific questions about the process because I'm not familiar with the process, as well as have a thread open ahead of time because I will definitely have questions when I get started.
My goals for my build may be far fetched for my budget, but you tell me. I would like to do the following with my rebuild:
1. Keep my block and head. I have a U67 head on an l20b block and I would like to keep them to save the expense. (Will modify where necessary!)
2. Run sidedrafts. I would be open to dcoe's or mikuni's but am leaning towards the webers for cost effectiveness.
3. 2.3 liter. z24 crank and Z pistons (if I'm remembering right)
4. Electronic distributor
5. Actually enjoy the project, and not spend over 2k on the above modifications
6. Drive it to Canby
That leaves me with a lot of questions.
1. Is the U67 head well suited for this application? Will I be able to modify my block at home with a moderate amount of tools? What local shops (I'm from the Scappoose area in Oregon) would you guys recommend I go to for a hot tank, crankshaft adjusting, cylinder boring, head resurfacing....all the stuff I can't do in my garage, and what is a roundabout figure for these things?
2. Will I need an electronic fuel pump to feed my sidedrafts (probably dcoe 40's or 45's jetted for my 2.3)? I have a cast manifold, will headers give me significant power gains with these modifications? Is my new 2-1/4 exhaust big enough to not restrict a 2.3l? Is my brake booster really a clearance issue?
3. Valve train? Do I need bigger valves?
4. Are my goals unreasonable? Should I stick with a simple rebuild? If 2k isn't enough cash, what can I do within my budget?
I have 3 books I'm currently reading to get my primed for this project: How to rebuild your datsun OHC engine, How to modify your datsun OHC engine, and a Nissan service manual for my 1976 620. Other resources include a shop space to park my truck while I work on it, a moderate amount of tools (no cherry picker or stand yet), and help from a very smart and generous dad. I'll be working on this week nights and most Saturday/Sunday afternoons till it's done.
I love my truck and I get excited every time I think about what it could be with these changes. Thanks ahead of time for all the help, I'll post pictures along the way to keep you involved and excited about my project.