Got the brakes working with disc and h190 rear now on clutch , Where do I get a slave for this older trans ?
Also bought a 620 cable from Napa shortened and made a quick bracket Nissan blue or bed frame blue and used brass barrel thing from napa and a return spring , works great ! Do they all say torsion bar on front ?
Both xtra cab trucks still forsale as package deal but I am fixing one to drive.
[url=http://s1183.photobucket.com/user/Alleycatgarage/media/DSCF0377.jpg.html]
[url=http://s1183.photobucket.com/user/Alleycatgarage/media/DSCF0378.jpg.html]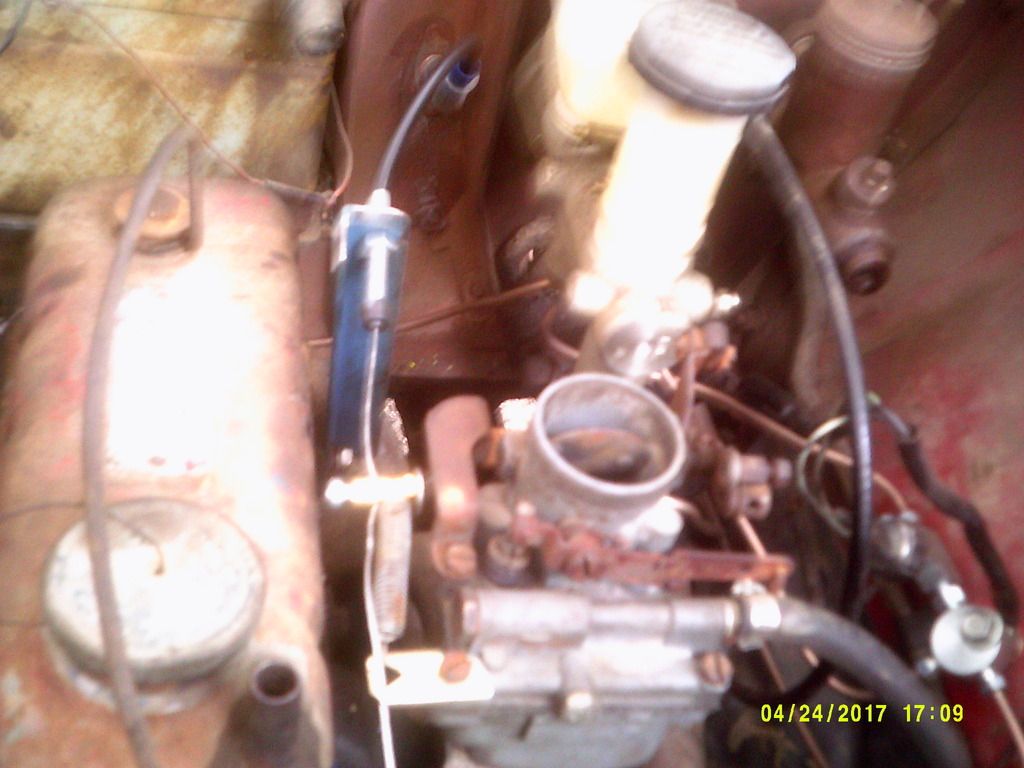 [url=http://s1183.photobucket.com/user/Alleycatgarage/media/DSCF0379.jpg.html]
]