I have officially caught the Datsun fever and now I have two.
I have been watching craigslist for about 7 months looking for a parts truck and I thought that I had finally found one, an 86 720 "running on 2 cylinders" with no title and a rusted out bed. So I went to Yakima and picked it up last night, and sadly it was running good enough to take it for a test drive, and it has a rebuilt tranny that feels AMAZING and a brand new clutch it just sounds terrible and is down on power. So the guy is going to work with me on the title thing and if I can't get that fixed then it will be a parts truck for sure, otherwise you guys might be able to convince me to drop the front end or maybe make a flat bed dually, totally looking for input on this one. I will do a wet and dry compression test and check for spark on the plugs (seriously hoping for a spark issue because I can easily fix that, valves or heads make me nervous). It had an optima in it so I was super jacked up about that, but then he took it out.
Oics!!!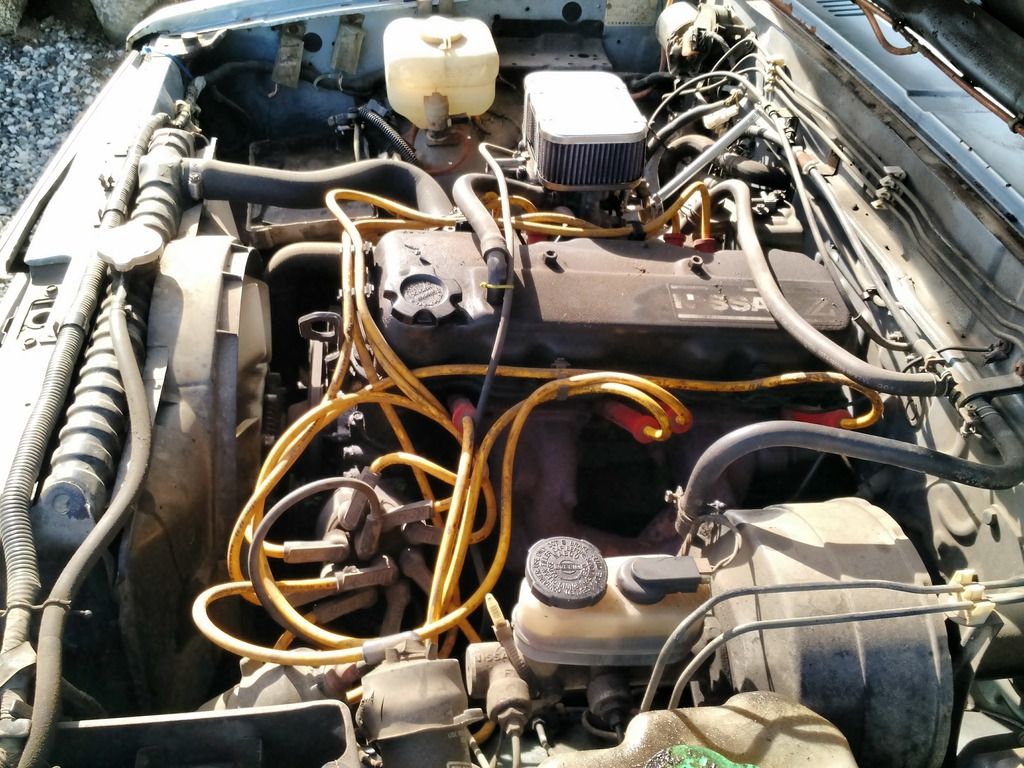 Seriously clean weber install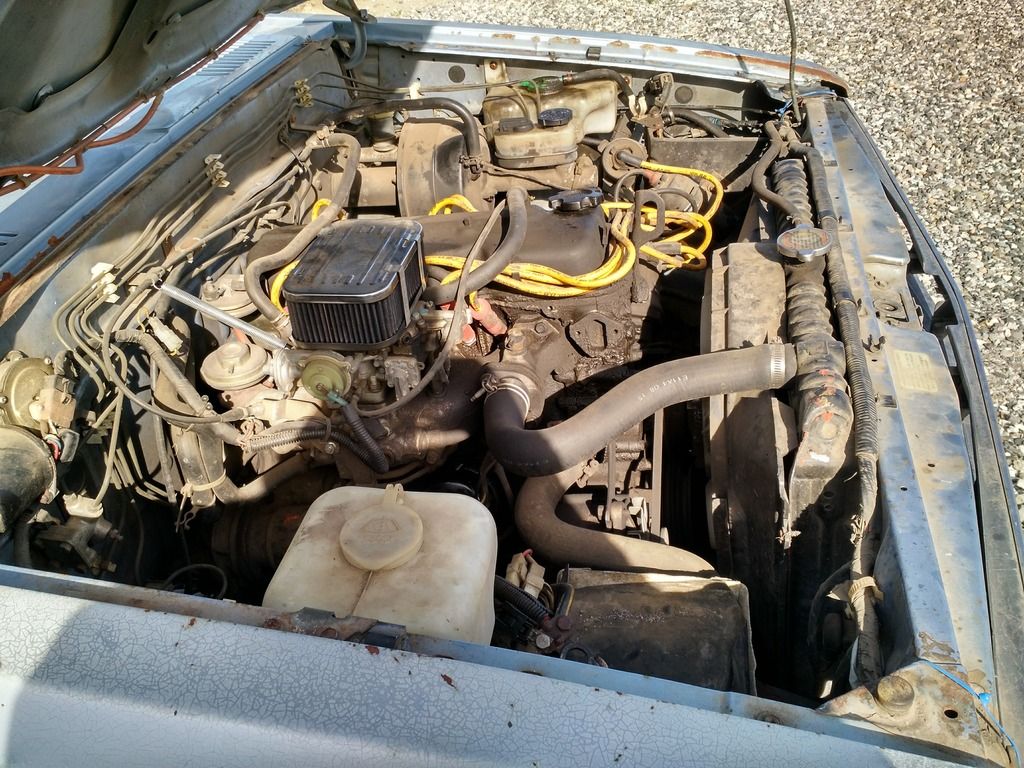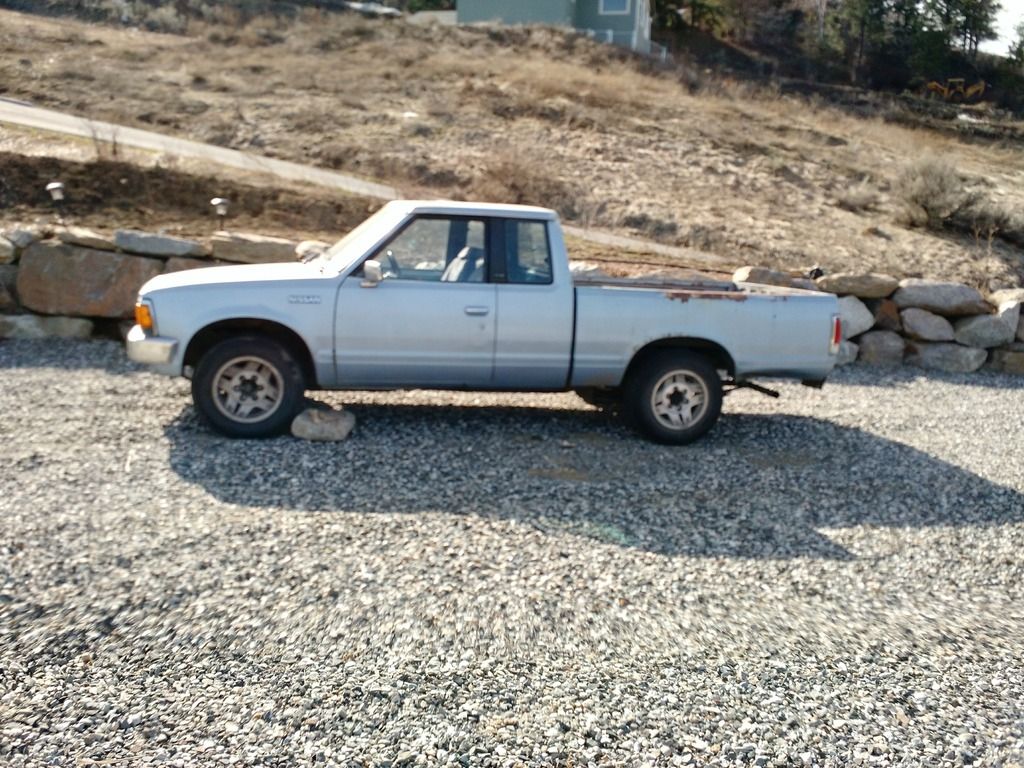 Flatbed?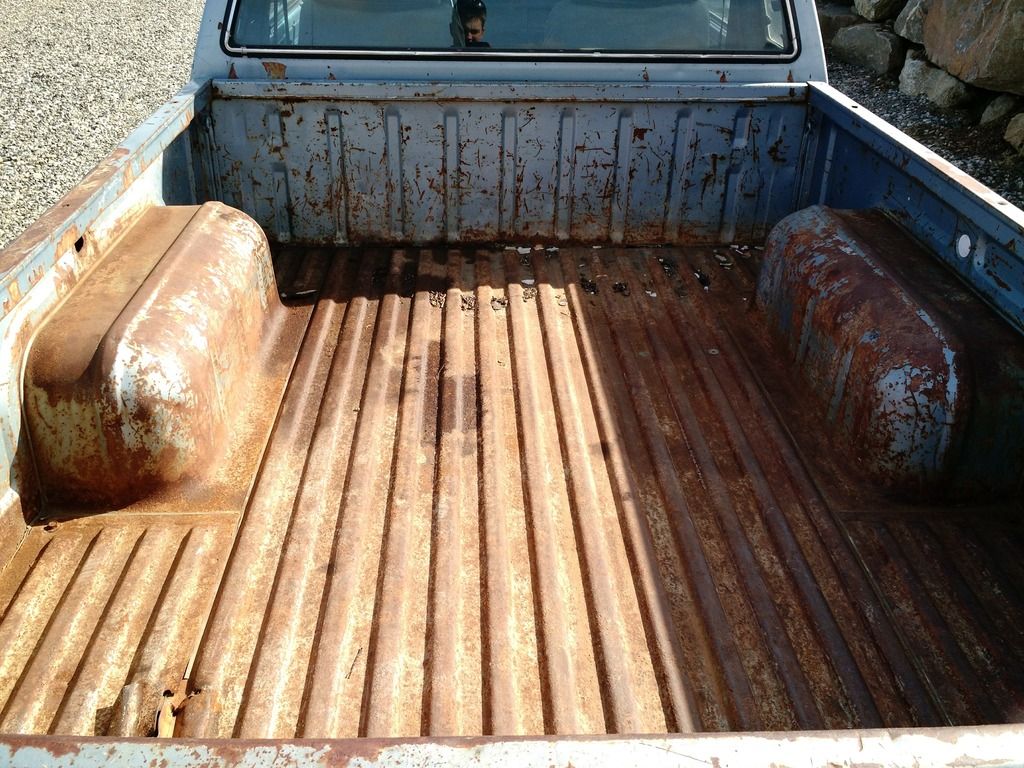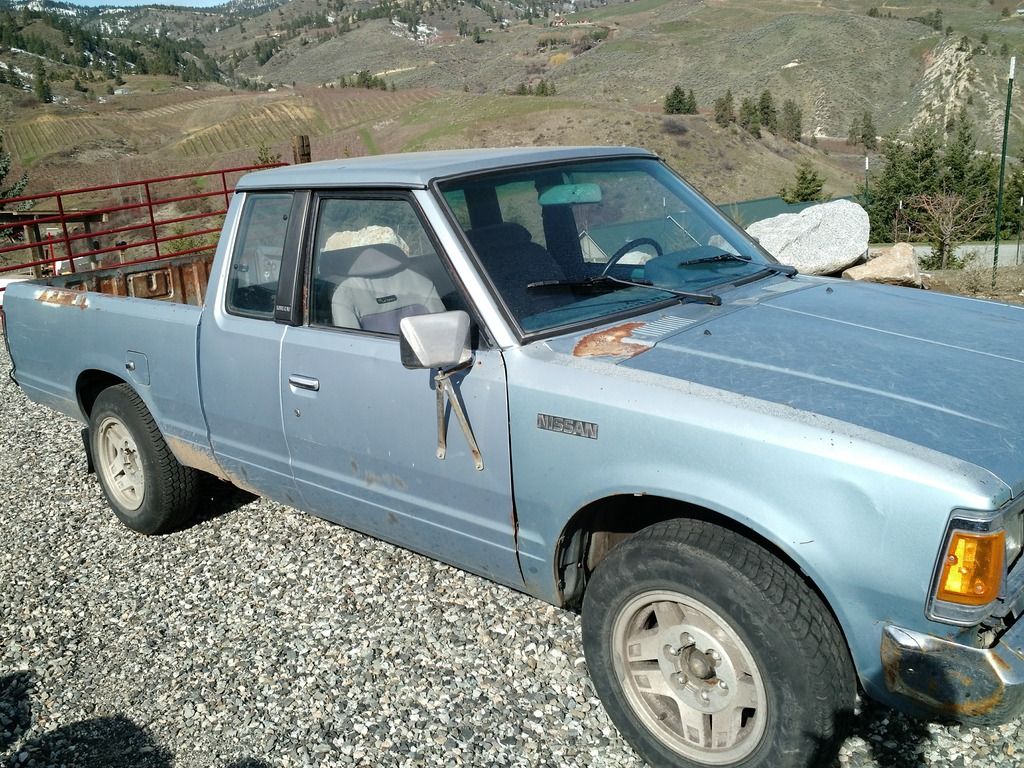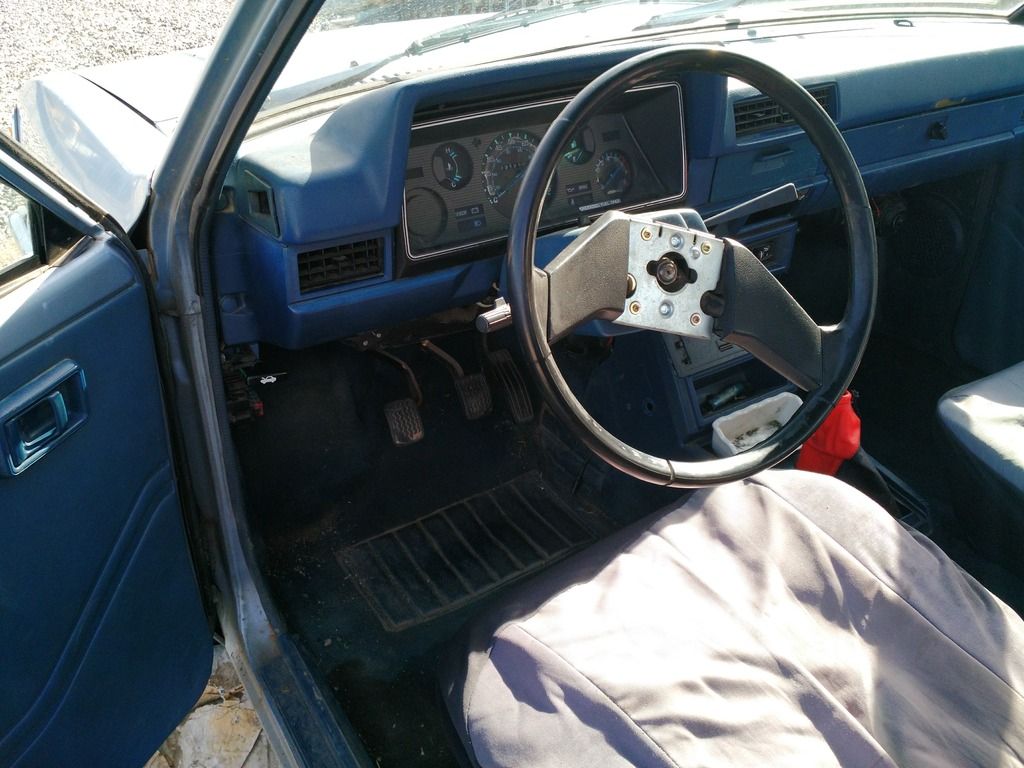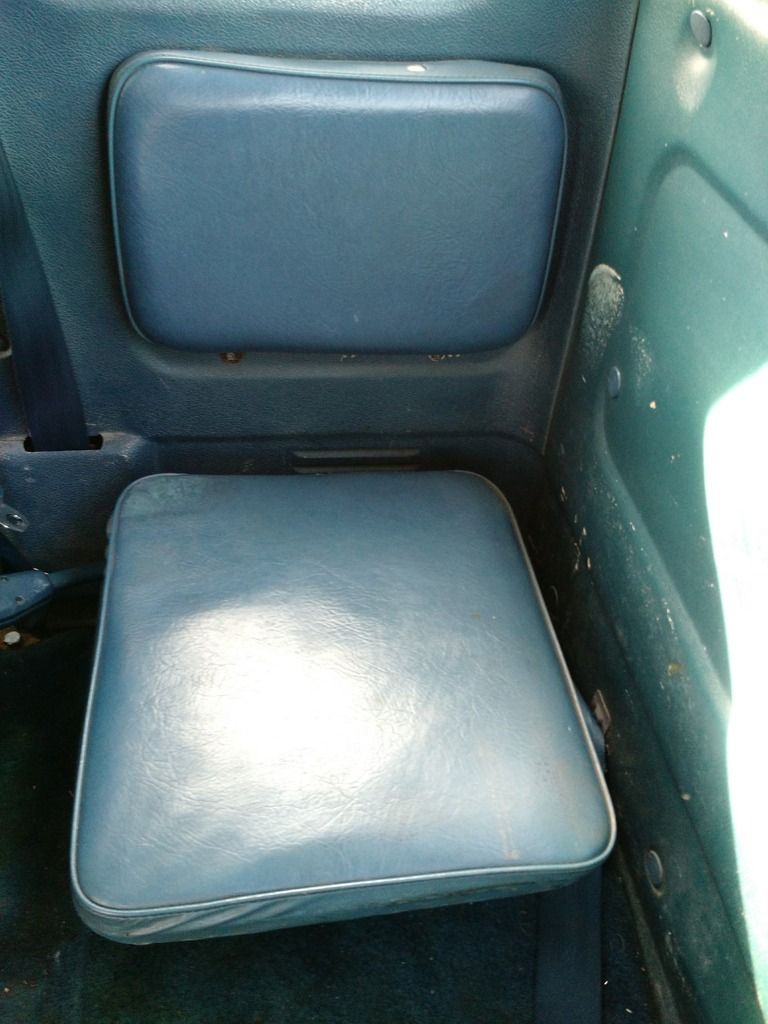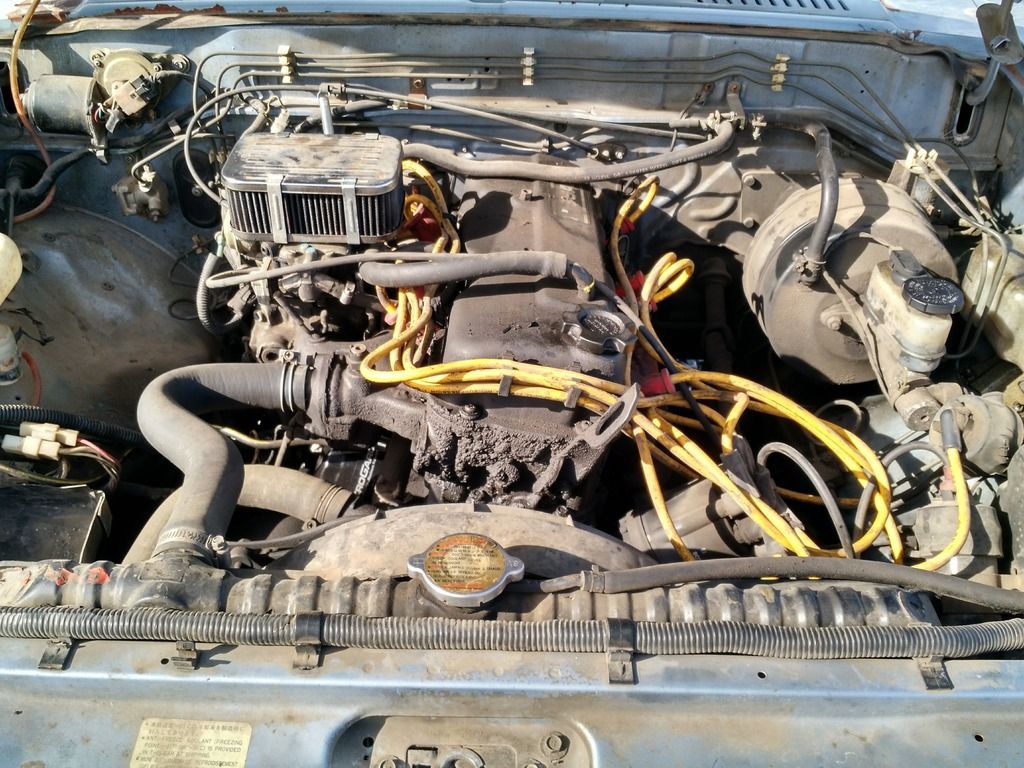 oh and no power steering. And it has a surprisingly clean coolant reservoir, it kinda looks like it was parked under a carport with the back end hanging out and the cab mostly covered. That or used to haul saltwater at the Bonneville races (although underneath it looks very solid).