This week gives me some time off, and a chance to dig in on the 240z. I'm starting with suspension, since most everything rubber is rotten. I tested out a cheap little harbor freight sand blaster on the driver's side lca and steering knuckle. Here they are stripped down to metal, sitting next to a shiny new moog ball joint and tie end rod.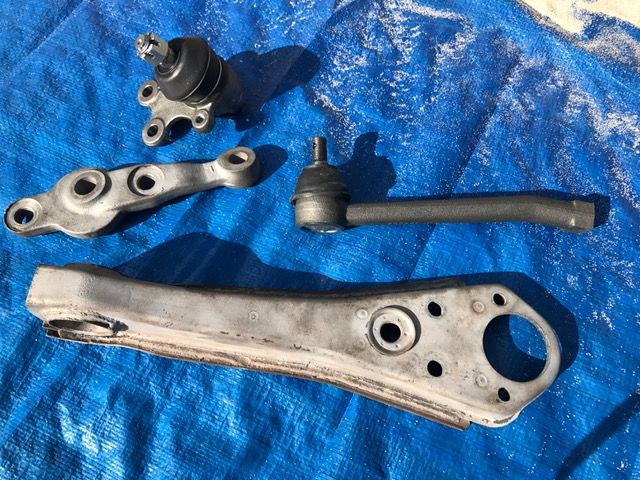 I'll clean up all the old parts and recoat with epoxy before I reassemble things. I did see a yellow paint daub on the steering knuckle before the part got blasted. Would those have been inspection marks from the factory?
Energy poly bushings are sitting ready for my paint to dry.