I made it!
I'm sorry I forgot to take my camera to garage today so phone pics only but i will post some pics after my vacation but here's what has been happening.
First, you can't get 11mm ball joints from Finland, I didn't have much time so i did some research and found a guy who was selling a set of steering knuckles for 14mm ball joint.
I bought those and ordered 14mm ball joints from my friends car parts store. First problem down.
My friend finally got the rear brake caliper brackets ready and I got my rear control arms back, first thing i did was to take the old bearings off and weld 3mm thick reinforcement plates where the shock bolts in. Next day I took all the rest of the suspension parts to sandblast and powder coat. I have to thank the company who did it they got all the parts ready in 24 hours!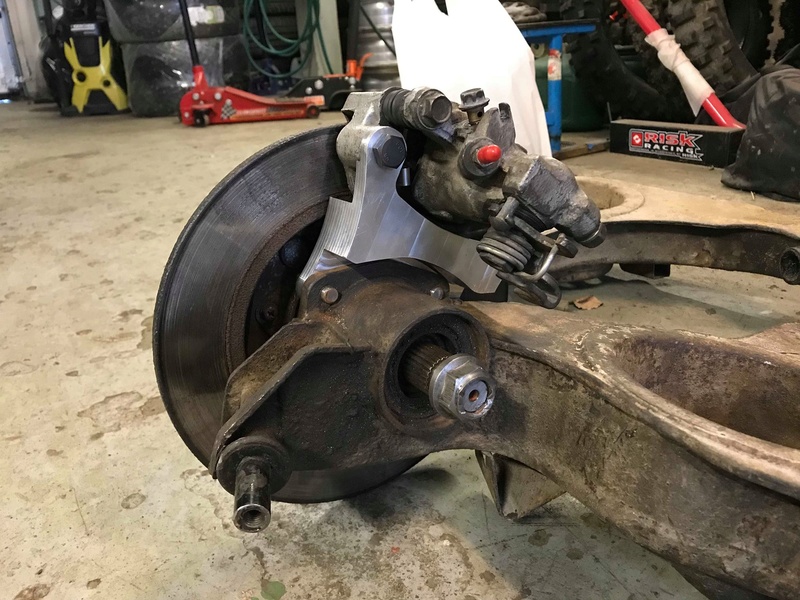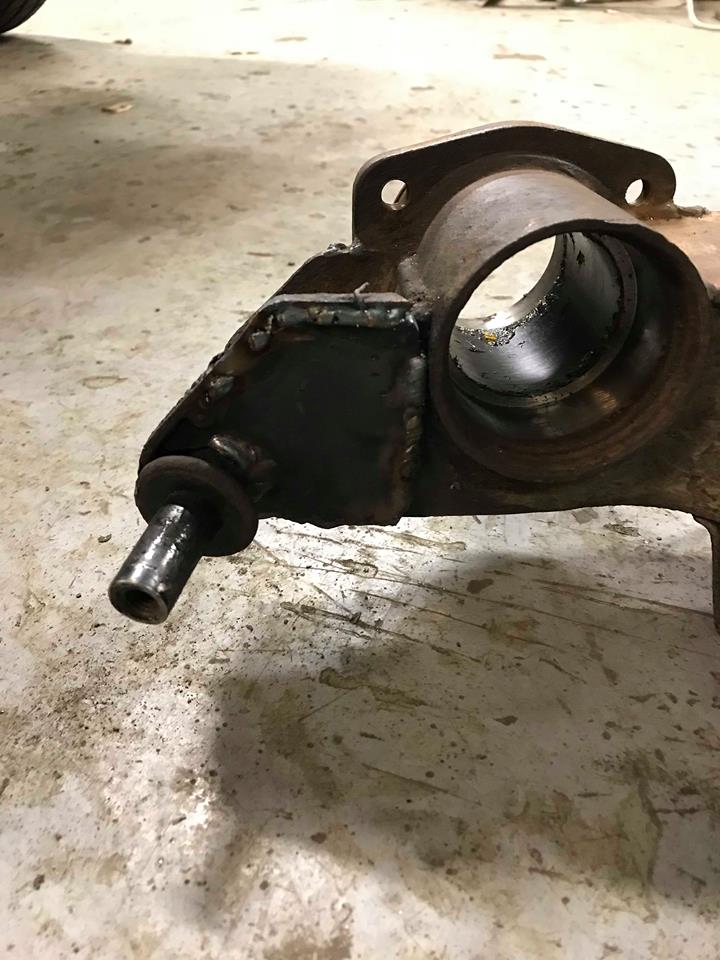 So then i got all the parts i needed, last Monday i went to the garage and assembled all the front suspension parts. On Wensday I assembled all the rear suspension parts and spend Thursday night welding a reinforcement bar under the trunk. On thursday night at 11pm the car was back on it's wheels and ready to go rollcage shop.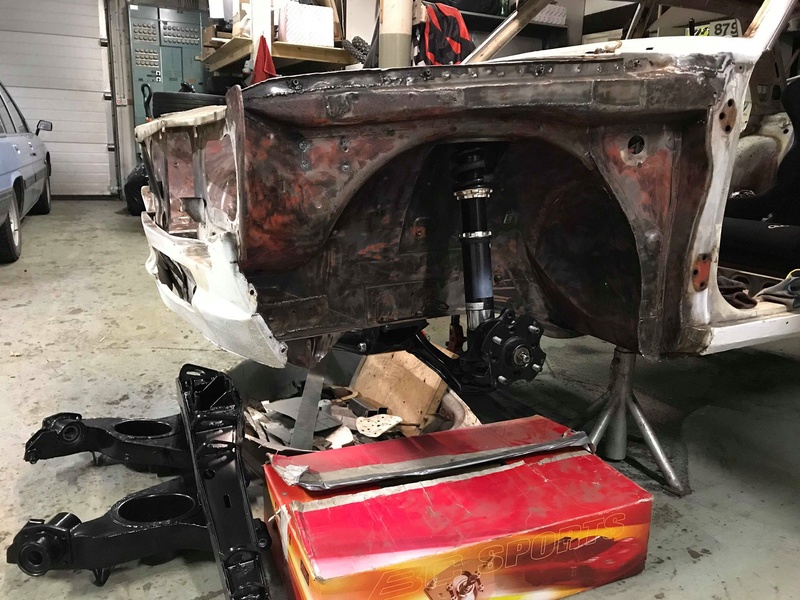 Today me and my dad took the car to roll cage shop and it will be ready in the next two weeks, when i get it back I will take a little "break" from the project because I need to work more so i can save money for the new parts hah. I will do all the "free" stuff on the while. ( new handbrake assembly etc.)
Now, in the next 10hours I will hop into a plane to Mexico and relax for 2 weeks! Merry Christmas and happy new year to everyone!