Hey Crew,
Install vehicle 1972 4 door 510
I recently purchased from Technotoy a Wilwood big brake kit, ZX front coilovers (plus camber plates), Lower control arms, adjustable tc rods and added a used set of Zhubs.
After installation we had to put in a 1/2" spacer to clear the caliper and longer studs.
Main issue is now my 15x6 swastika Z rims dont clear the fender well.
Has anyone got any good ideas or experience with this style of set up? Technotoy wasnt very helpful although it was kind of late of Friday when they got called......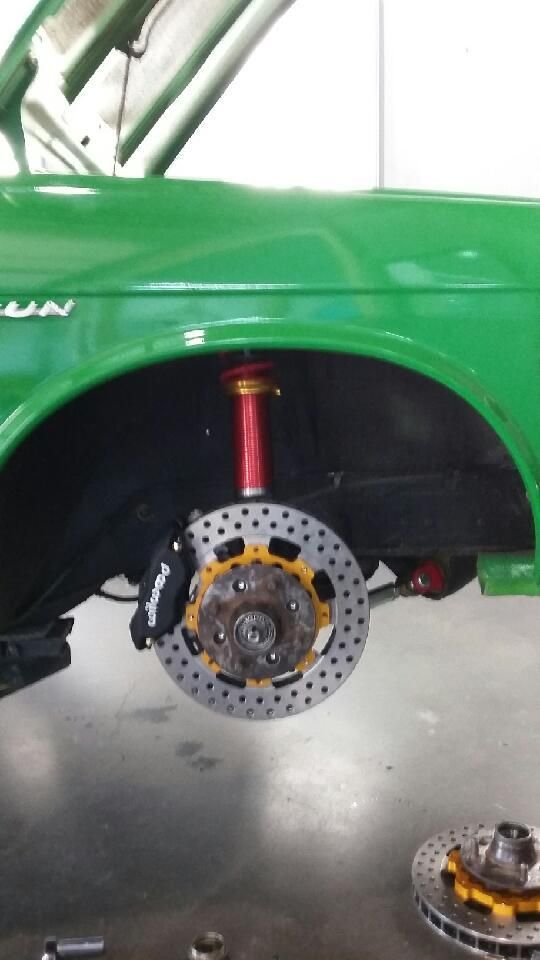 Going to repost in Suspension also