Well tried buying this car in 2015, but couldn't work a deal with Brian. then Denmarkboy got it added a nest o parts and sold it to me.
Originally from Bend, story goes it was n a field for 20+ years getting beat by kids. Then hobos have groupie sex in it.
Here is a pic thanks to Brian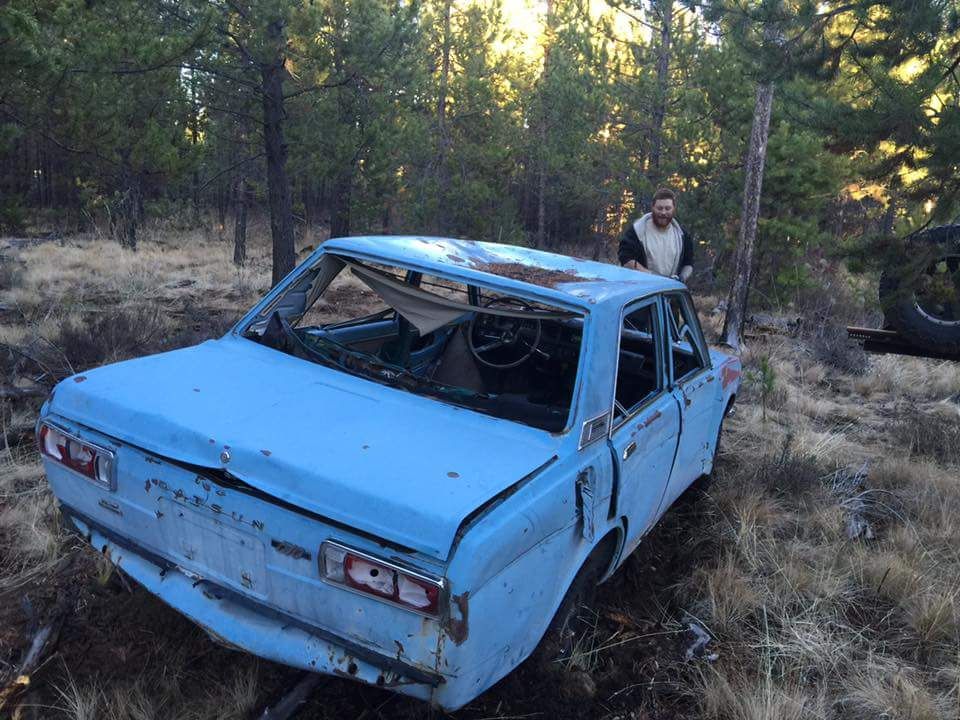 Al's house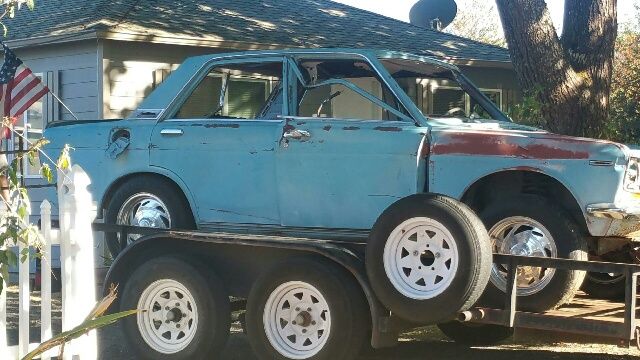 Heading to the Metalguys shop. forever buried in Datsuns. Stopped in 5guys burger joint Yummi.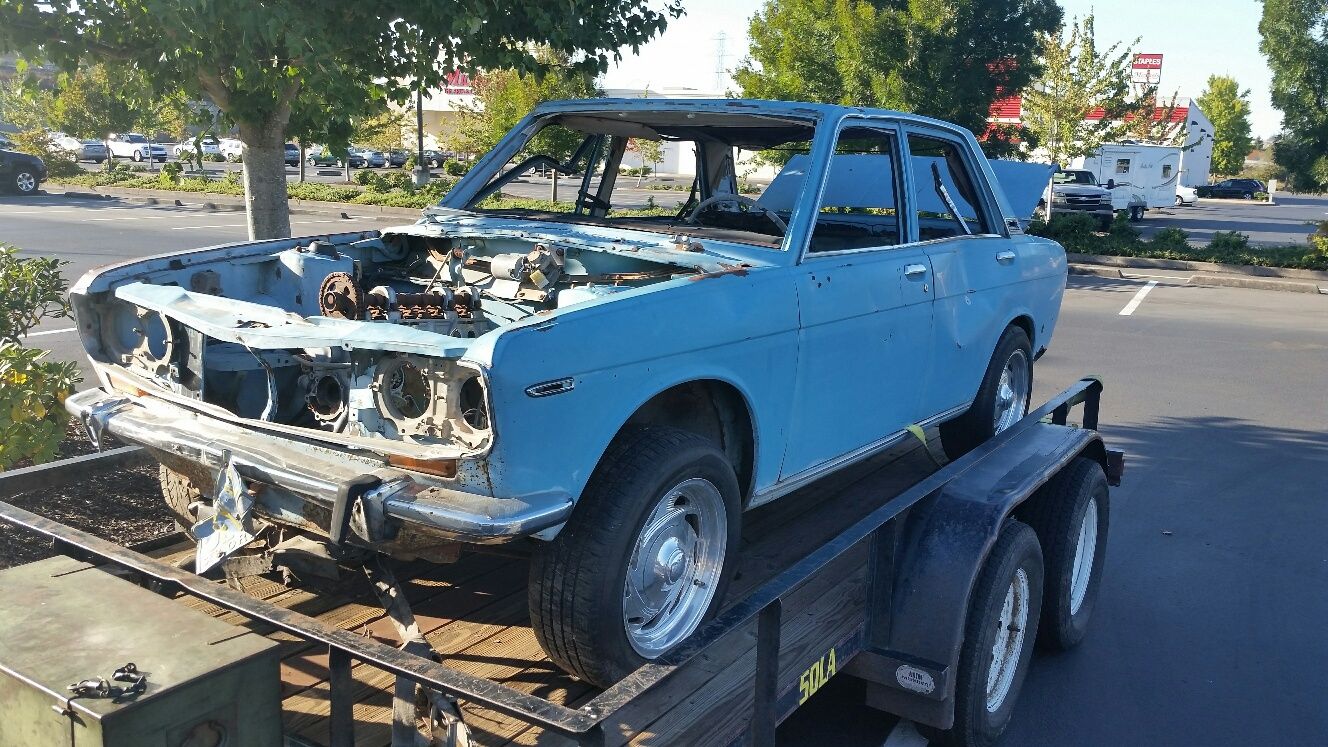 breaking the rear breaks loose, holy heavy metal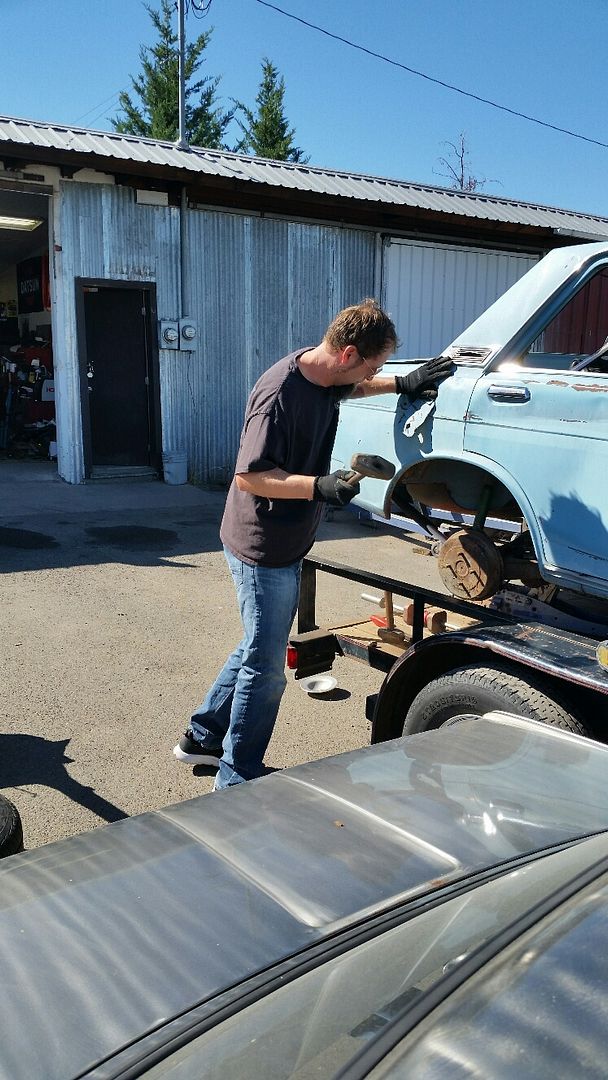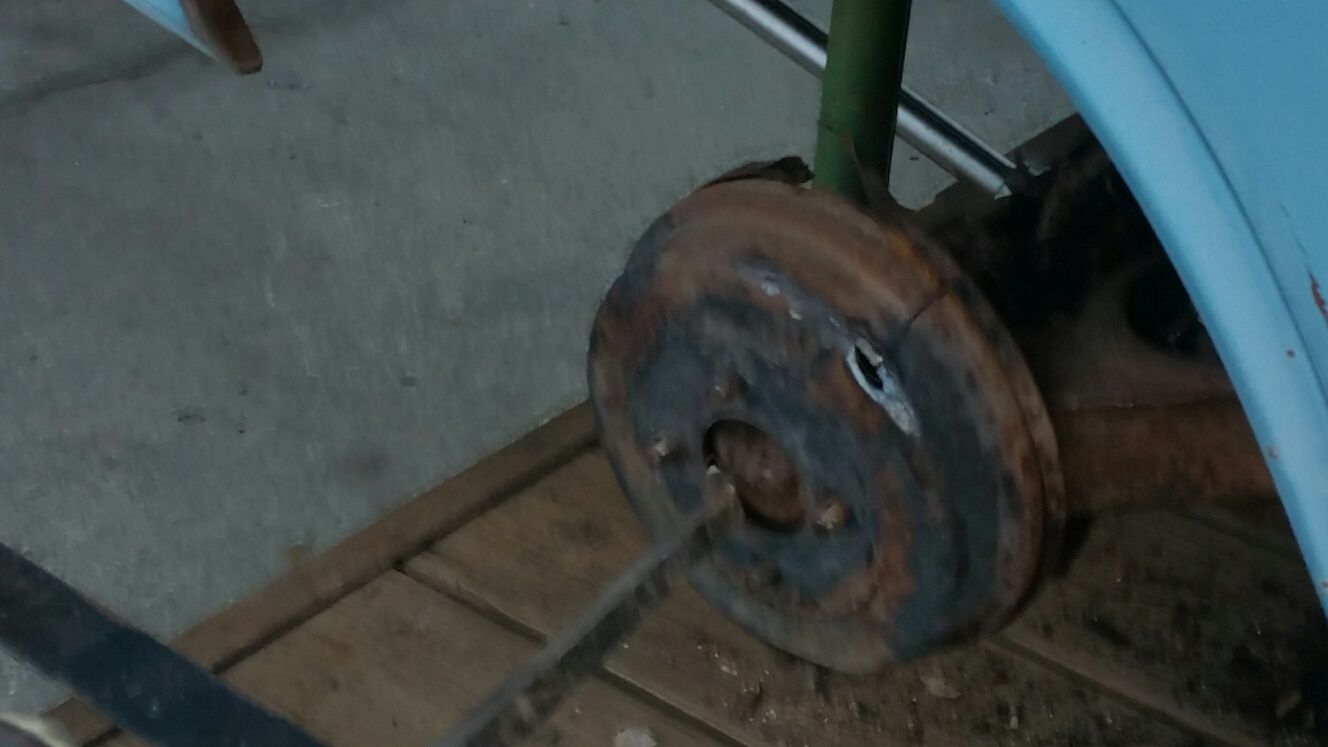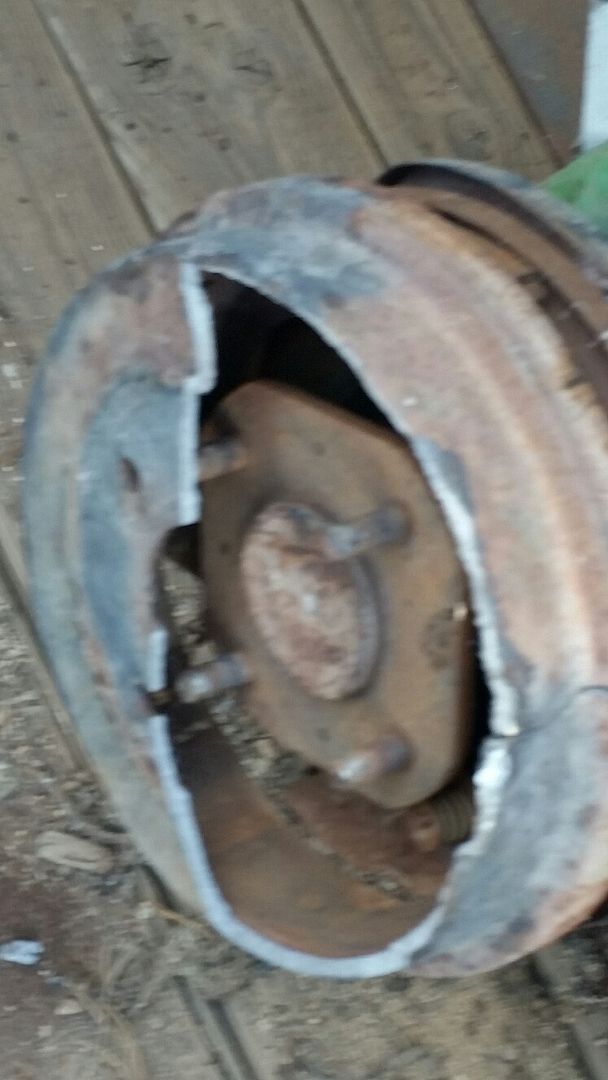 Got ir to ROLL off the trailer and ready for its roof.
Also while there Chris will be constructing a left rear quarter and welding it in.
This 68 is super rust free, needs 4 doors, 1 fender, trunk lid and hood. but more rust free then most.