Meet Tiny Havok, my garage built crew cab 720. This build has been brewing in my head for quite some time, but officially it began on February 22, 2016. I haven't mentioned it because I wasn't really sure I had even the slimmest chance of pulling it off. I have now made enough progress on it that I think I might have a shot, so now I'm willing to begin sharing it. Who knows though, it could all rapidly go to Hell.
(The build actually starts down on post 3, the rest of this is backstory).
This is the goal. This truck is a 4x4 with a factory crew cab with a king cab bed on it. My build will something very similar.
These are the measurements from a factory crew cab. The measurements are taken from the front most point of the front door at the fender seam, back to the back of the back door, and the back of the cab. Just for reference if anyone is interested. Thanks go out to one of our Australian brothers for getting me these measurements.
Some of you may remember the following pics. I disassembled a mostly complete truck I had toward the end of last year. That was the first real step in parts collecting for this project. For those of you who are also reading my Half pint wagon thread, now you know where my ridiculous stash of 720 parts has been coming from
.
I kept the cab, about 30 odd inches of straight frame, a couple of body mounts, and lots of random stuff. The engine was already swapped in to my silver DD 720. Good times were had tearing this truck apart in the street in front of my driveway. A couple cops even drove by and couldn't have cared less, it was great. Now I'm wishing I had kept even more.
The truck before the autopsy.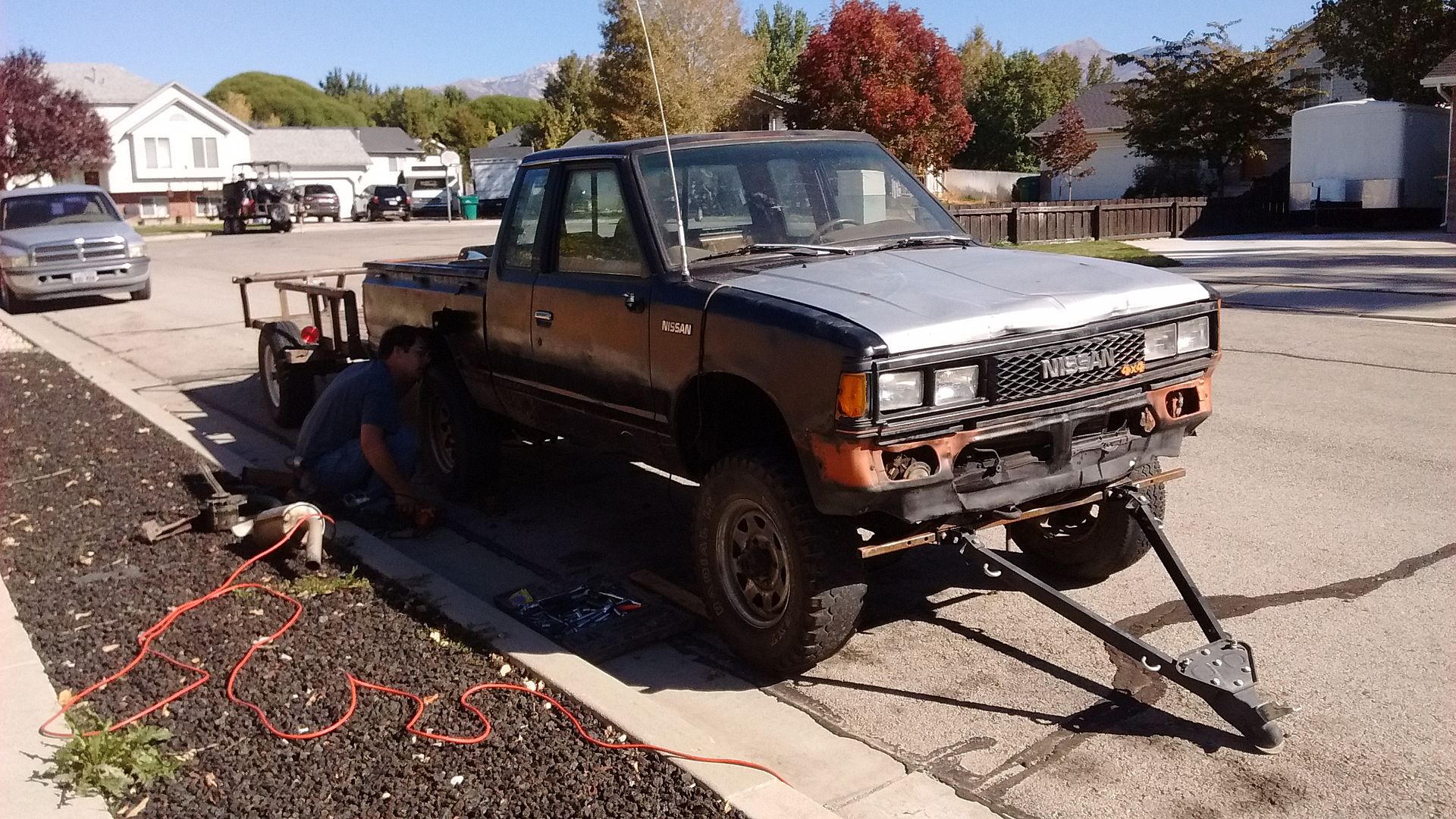 Hover truck
In pieces
Even more pieces (this was all done with 4" grinders)
Away she goes
Adieu! (I scrapped this way too fast. There is tons more that I really wish I had kept.
)
And in storage for the winter