It's been about 2 years since I sold and regretted selling my 2 dr sedan and when I came looking for another one, I was happy to find out that Zian was selling(and kinda local). Only took 18 hours round trip to pick her up! Lol.
So after following this car from Cali through Texas and NY, then West Virginia, she's now at her new home back in New York!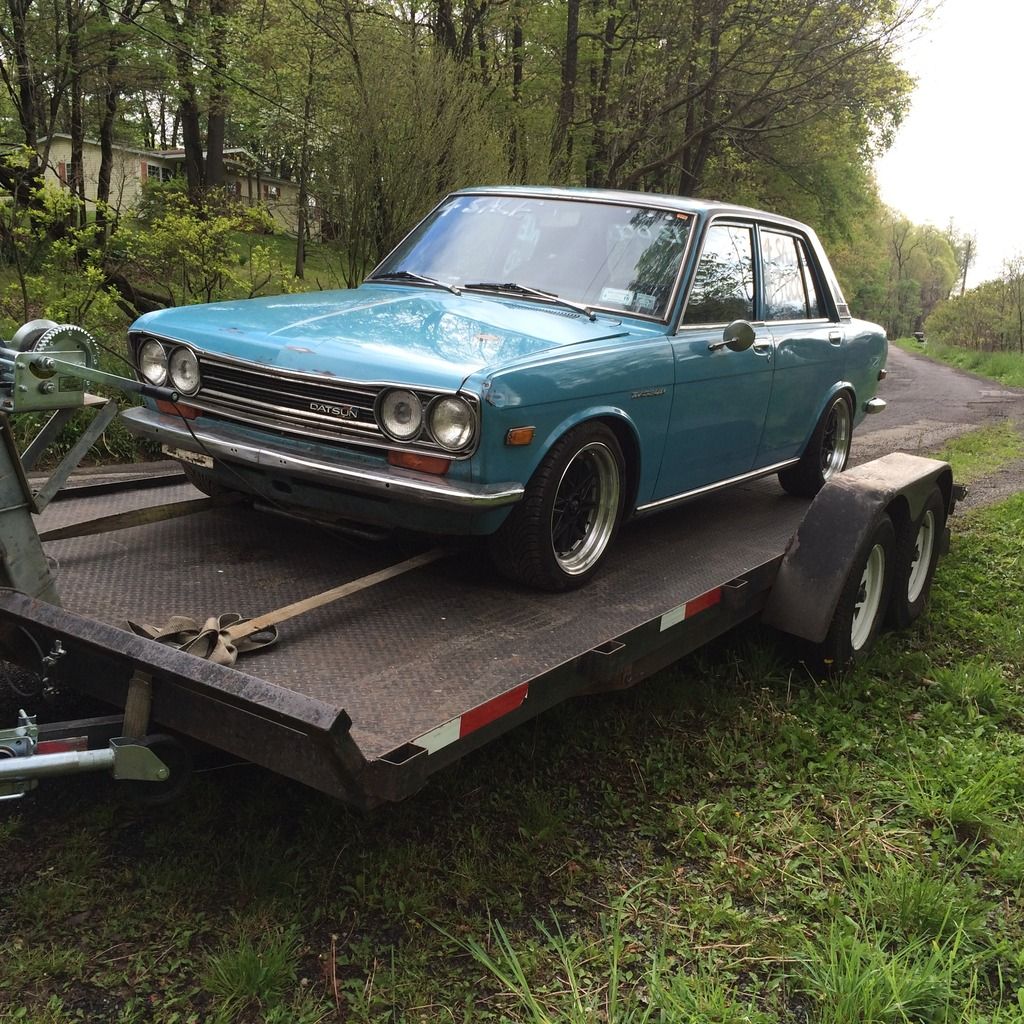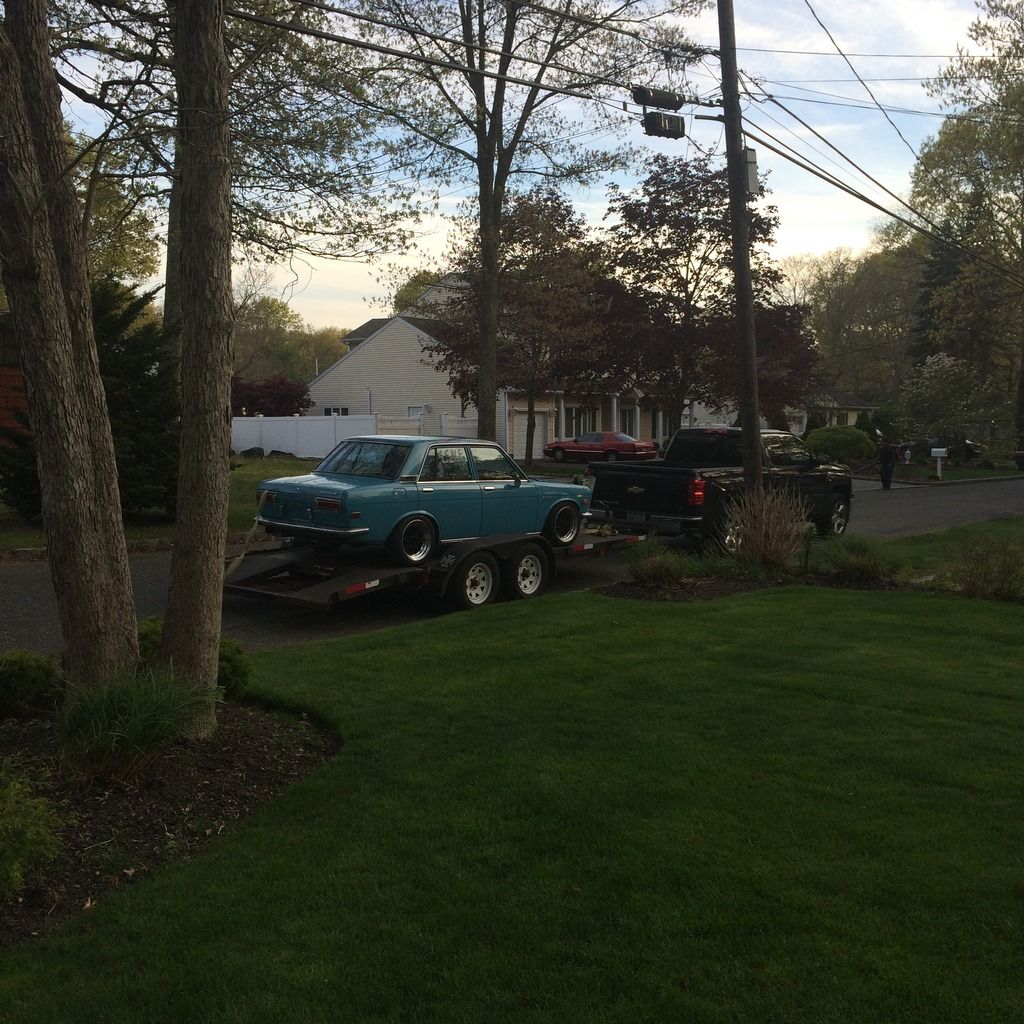 Since its been raining. I haven't had a chance to clean her up but I did pick up a new XS battery and relocated it under the pass seat. Fit perfect and now I can put the back seat back in.
My plans are to clean up some wiring, undercoat her, thinking about just clear coating the entire car to protect the paint/look she has now.
What I need to do...
The gps gauge I believe is the issue that the battery is slowly draining, need to re-wire to ignition power source.
Have a dyno apt Monday to get her tuned!! Cold starts are a problem so hopefully he can figure that out. She runs pretty good after she warms up. Also starts Rt up after she's warmed up. Just the initial start up is tough.
And one tire replacement since there's a buldge in it.
Last thing in need to do is figure out how to box in the fuel cell. Just want to clean up the cut out that someone did to fit it in.
I'll be doing all of this while I'm driving her (only sunny days) until the first snow. I can't wait to see how it'll be after the tune!