I need help!! Whats supposed to be in this hole located in the tranny ?
Here's a shot of the inside of the flywheel housing on the older trany with the rubber louver insert installed: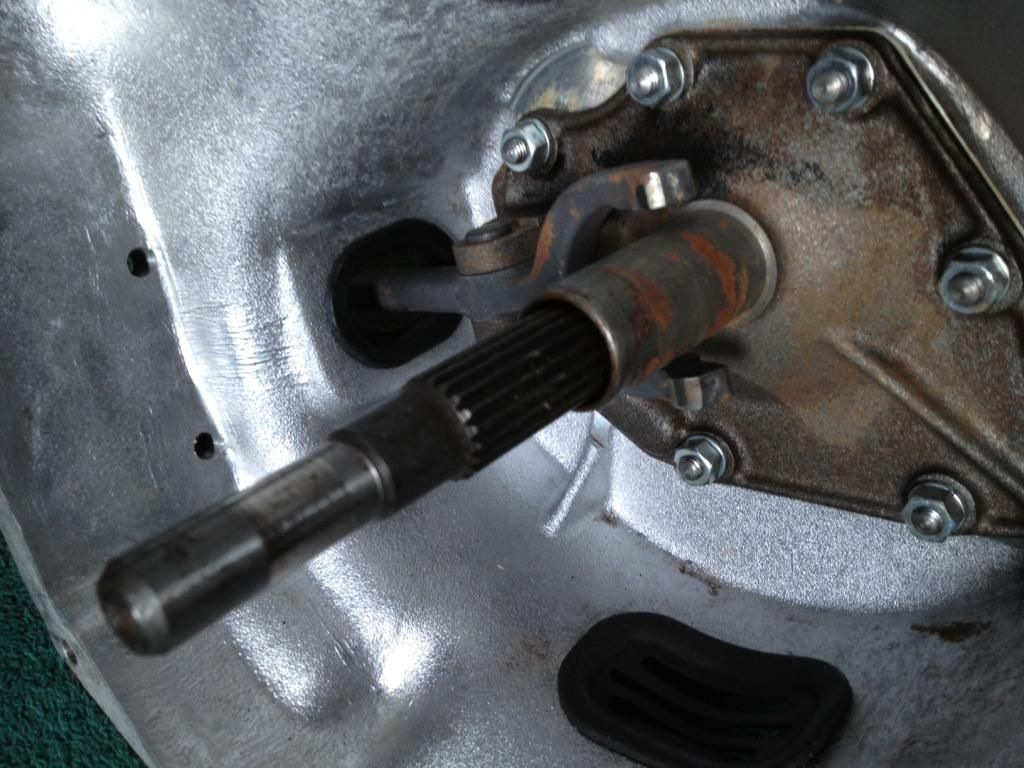 And here's the insert on the insert one on the table:
Havin' HELL with Photobucket & Firefox, so I'm outta here.