Hi,

I thought I would share the engine swap that I recently completed. I got a Suzuki G13BB engine from 2001 Chevy Metro, bolted it to a 5-speed transmission from a 1987 Suzuki Samurai and mounted it in the car with custom brackets and three stock Samurai mounts. While I was at it, I re-plumbed and re-wired the entire car, from end to end.

The result is wonderful to drive. Super smooth and quiet at all speeds. I can actually listen to the RetroSound head unit I installed, now. The engine power/torque specs are almost identical to the stock 1.3L, but the engine/trans combo weight about 200lbs. less, and neither is 50 years old, so the car is much zippier and gets 35mpg around town.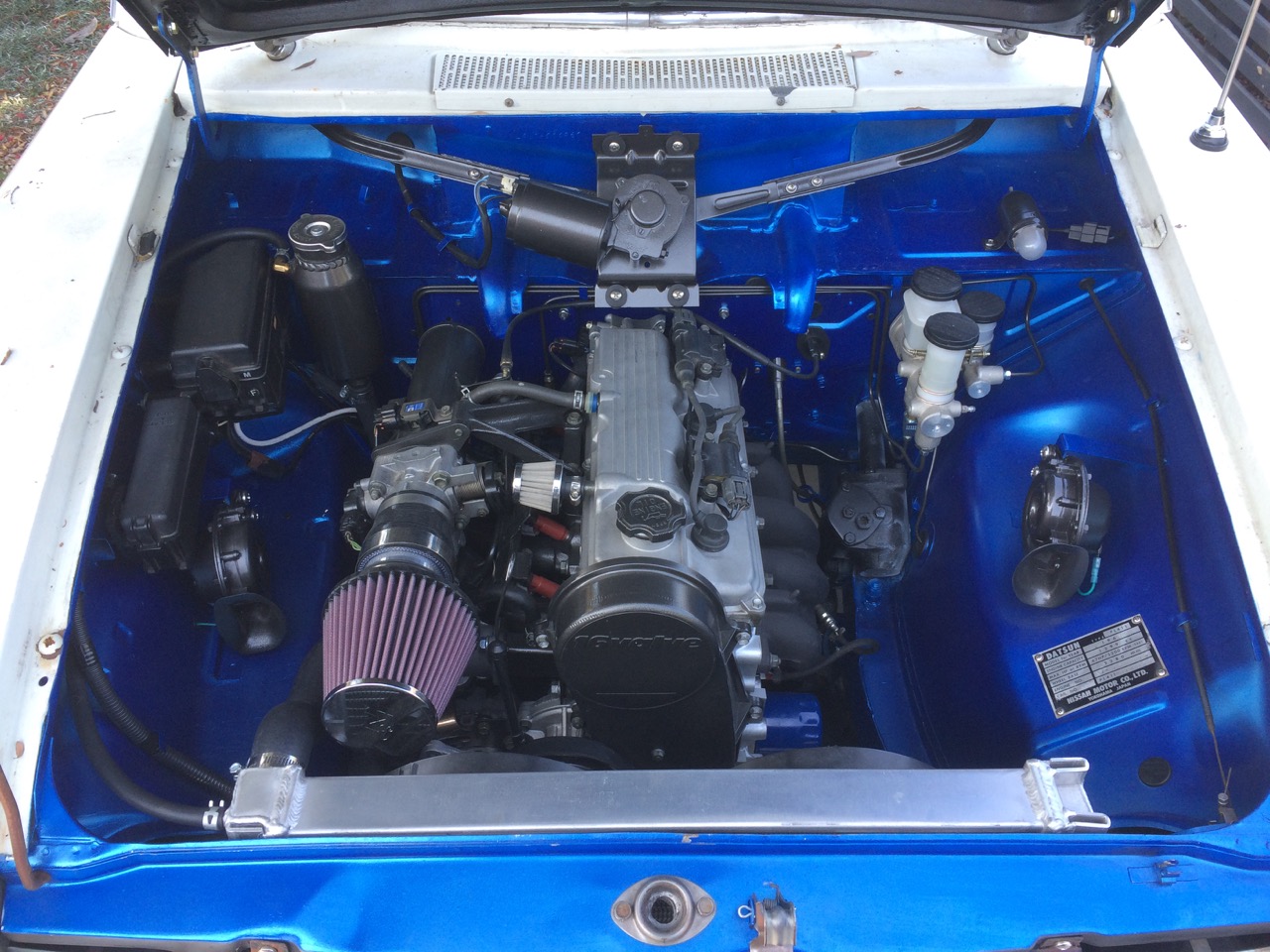 I made three short videos, which are linked below. I plan to put together a build page at some point, but in the meantime I'm happy to answer questions, here.