Hey everybody, it's been a while since i was on here. I'll start things off by saying, you were right, I was in over my head on the 510. Ended up selling it off to some dude for more than I had in it, so I can't complain too hard.
Anyways, on a more positive note, I bought another old crappy Datsun, this time in the form of a 1975 710 wagon. Scooped it up for $300 "ran when parked, but not in 2nd, 4th or reverse." The owner before the guy who I bought it from swapped out the L engine for a Z22 from an 82 pickup (not the best I know, but I'm working with what I have.) Took about 2 weekends to get it running (short video below.) Anyways, hopefully I'll update it as I can, and it should be fun to drive.
The only good oic I have:
Video of it running:
won't let me embed, so here's a link:
Now about the transmission issue. I went to the junkyard and pulled a trans from an 84(?) pickup, thinking it would work. I was wrong.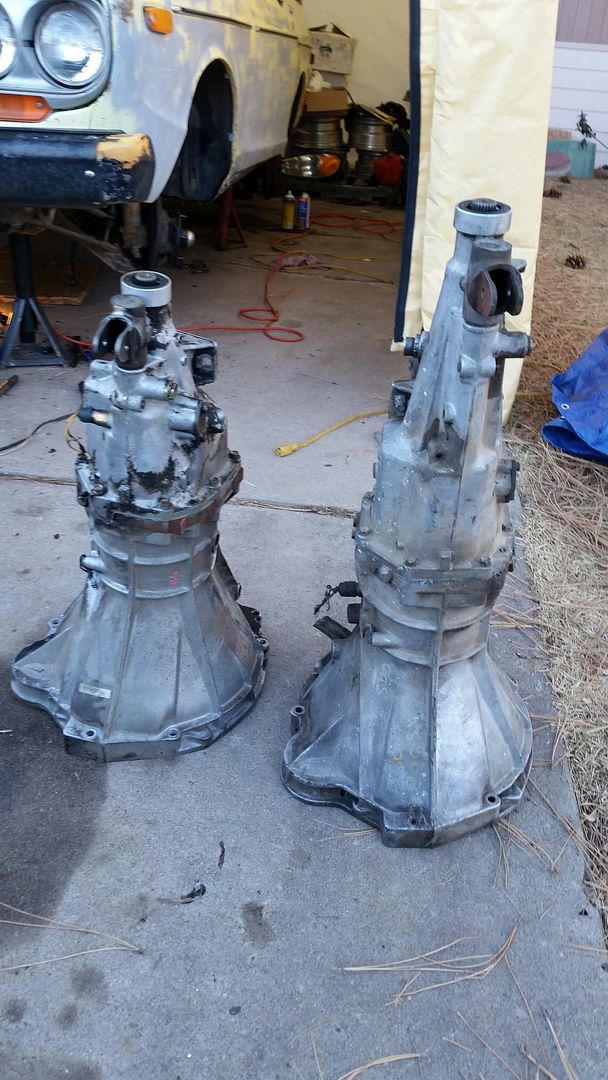 the new trans is about 5 inches shorter. But if i can find a long enough drive shaft, then it actually puts the shifter in a way better location, so if anyone knows of a driveshaft that's 50 inches long, plus or minus an inch or so, that would be rad.
Other than that, the only thing that needs immediate fixing is the headlights and tail lights don't work. All the bulbs are good, and the turn signals and hazards work, so I'm thinking maybe the switch is screwed up.
I think I've rambled enough, so I'll stop writing. The car is at my parents since my place doesn't let you work on cars, so I only get to work on it on weekends. Hopefully more updates soon, and hopefully we can all get along this time.