So about 4 months ago I bought a ka sight unseen from Al and it ended up having a hole in the block that had been patched, wasn't on him though the yard told him they tested it and I picked it up from them. I returned the ka back to him and was waiting for him to sell a truck so I could just get cash back but decided to go another route. As most of you know Al is having health issues, which is obviously costing him money. So I told him I'd be interested in taking a 521 and motor or a really straight 620 he has without a motor, just to help him get rid of more stuff and not have to worry about paying me back. He agreed on the 521 with an l18 so it is getting dropped off tonight
You may recognize it as it was the original Canby truck before he decided to use the rust free one. Needless to say I'm very happy with how this worked out, I'm more excited to have a 521 than I was to have a ka!
Here's the truck, it's a 1970 and I'm fairly certain it's got the stock 4 speed in it.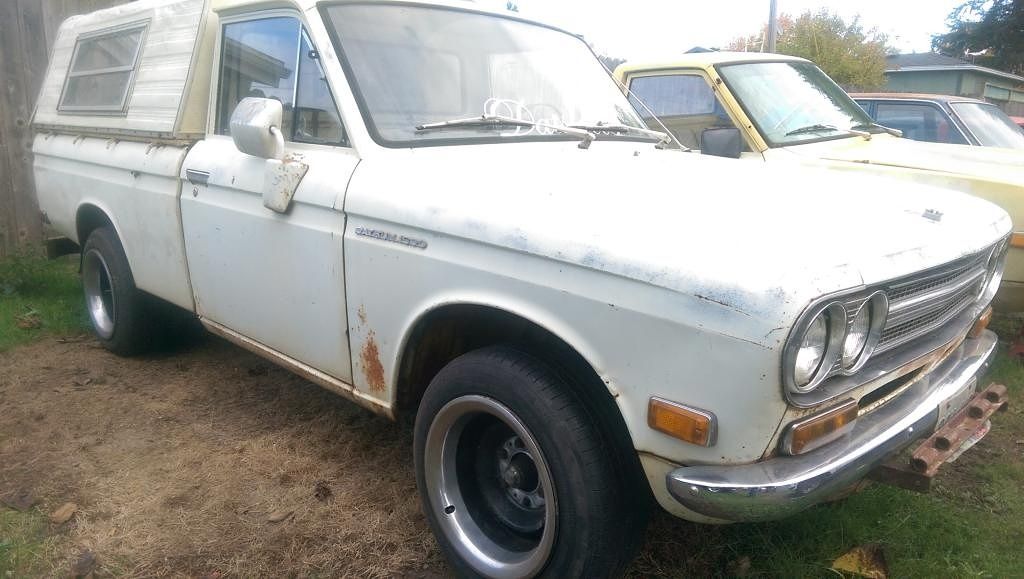 I've checked this truck out here and there during the Canby build and a couple times more recently, but I've never looked at what kind of damage it has or what parts it'll need so I'll be going through that the next few days.
The wheels in the picture aren't the ones on the truck, but I have a similar set of 15x8's that'll most likely be going on it.