I'm running a Weber 32/36 on my z24 1985 720 4x4. As far as I can tell, few if any Weber carbs have a provision for ported vacuum to which you can connect vacuum advance. It seems like most guys running Weber carbs run high initial advance instead, which kinda sucks for a street car.
My question is why? Why don't I ever see people mention manifold vacuum for vacuum advance? There is a long history of argument over whether ported or manifold is superior, but both schools would agree that any vacuum is far superior on the street to no vacuum, high initial advance.
I've been running manifold vacuum for a couple years now, and it works great. I just installed a hose barb into one of the ports on my intake manifold.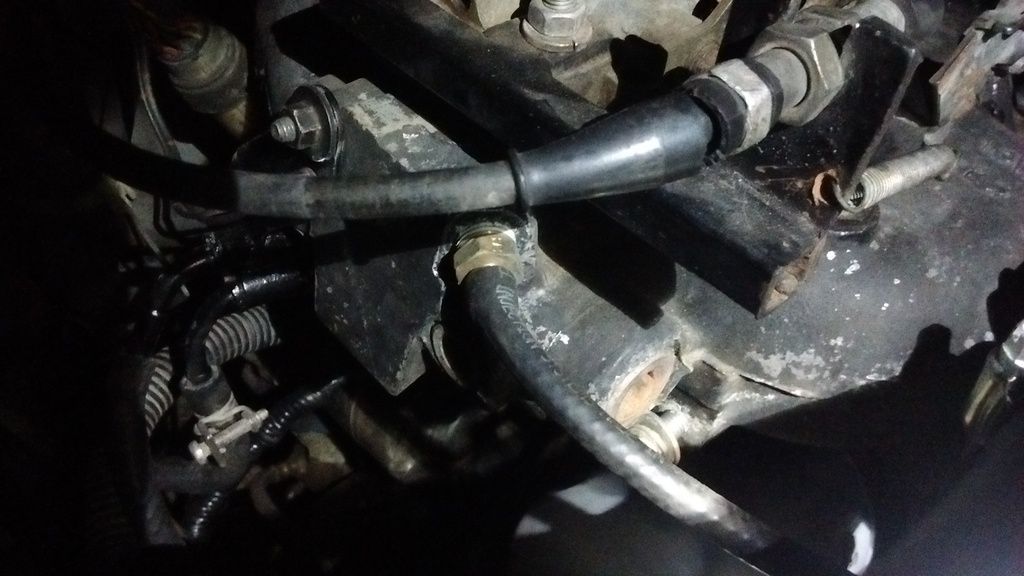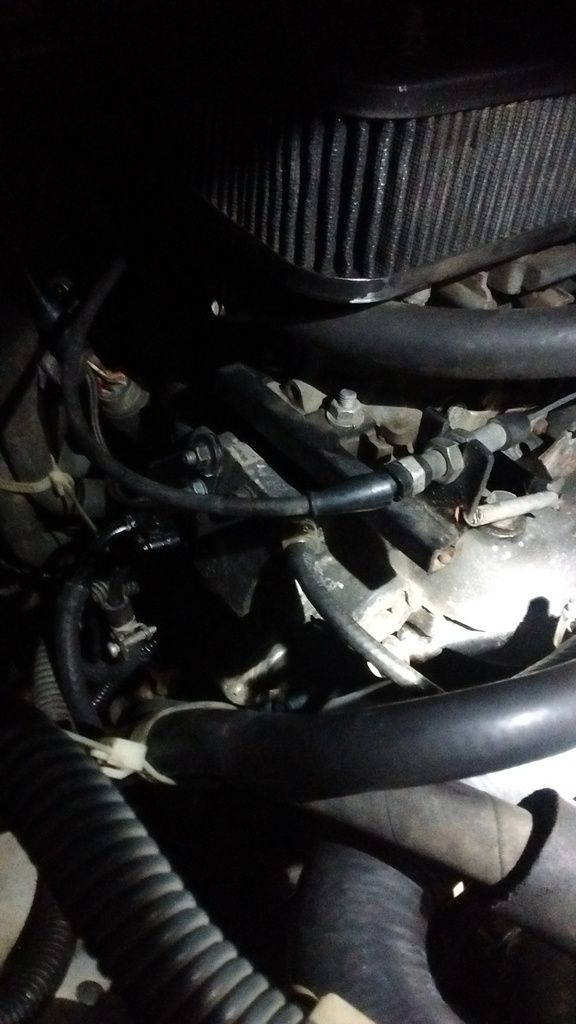 It's hidden behind the power steering pump in this pic, but this gives a little better reference to the location of everything.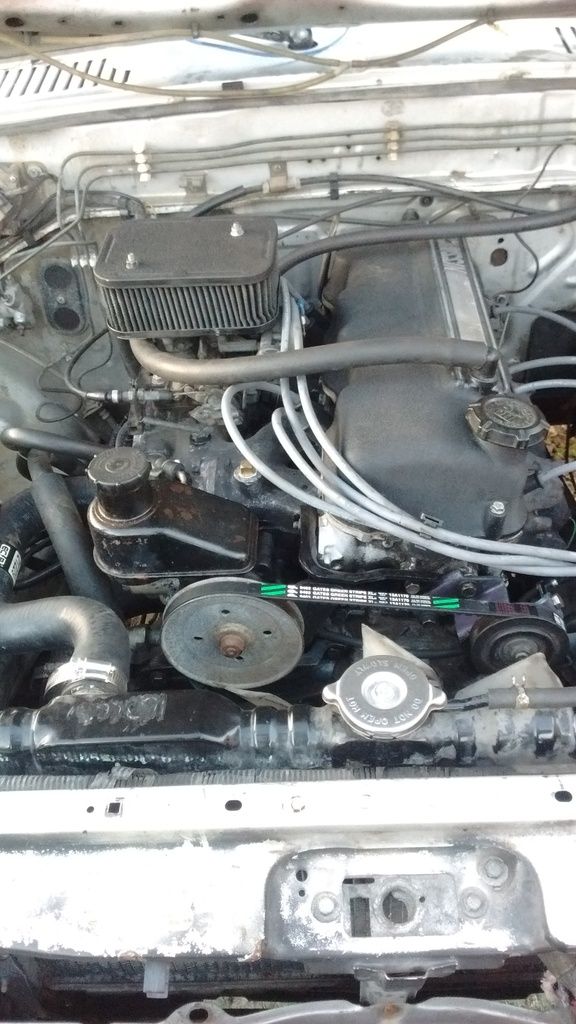 Am I mistaken or could many guys have much more street friendly cars and we just aren't taking proper advantage of our options?