Hello !
Just got my first car that was a Datsun 140J / Violet 4 door '77, picked it up 4 days ago (25.08.15)
So I thought I could post some pictures and make a project thread here
My plans are to make it ready for EU control, as we have here in Norway, and make it legal on the road. (mostly fixing the rust before the control) And then just try to make it as I want it
I'm 17 years old and I'm educating to be an electrician, so I'm going the second year on school now.
So I'm making this thread to hopefully get some replies and then get more inspiriations and ideas to the car
Comments and tips are gladely welcome
Heres some pictures from when I went to get the Datsun.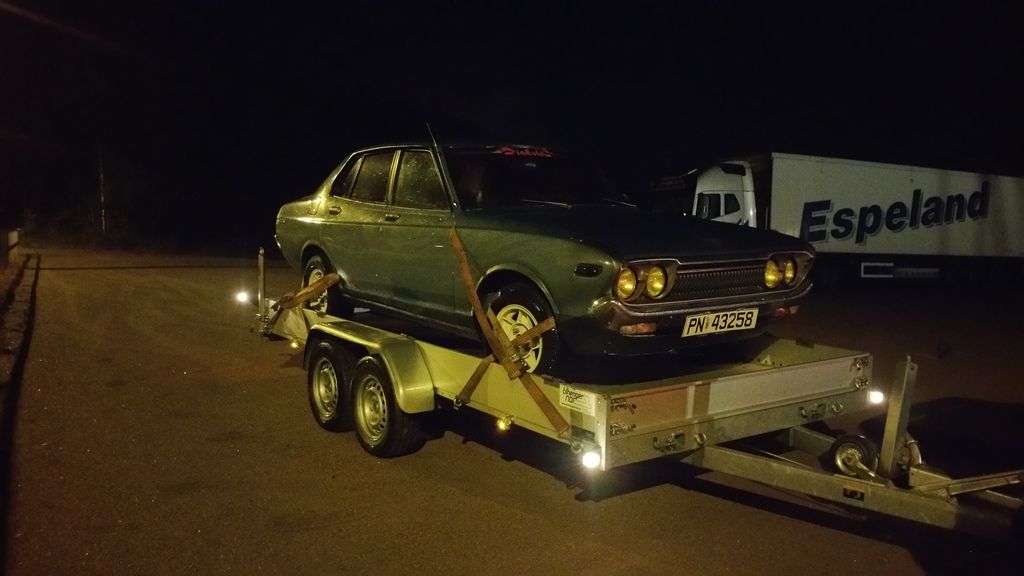 Went about 640 km to get it and get back home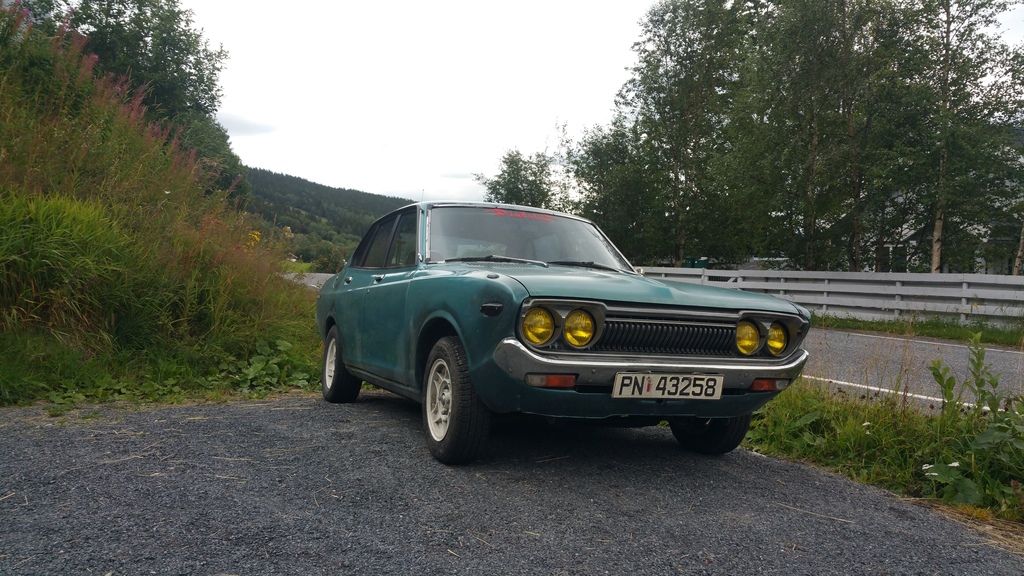 I actually liked the rims that followed (ATS I think, haven't studied them yet)
It's a L14 that's in it now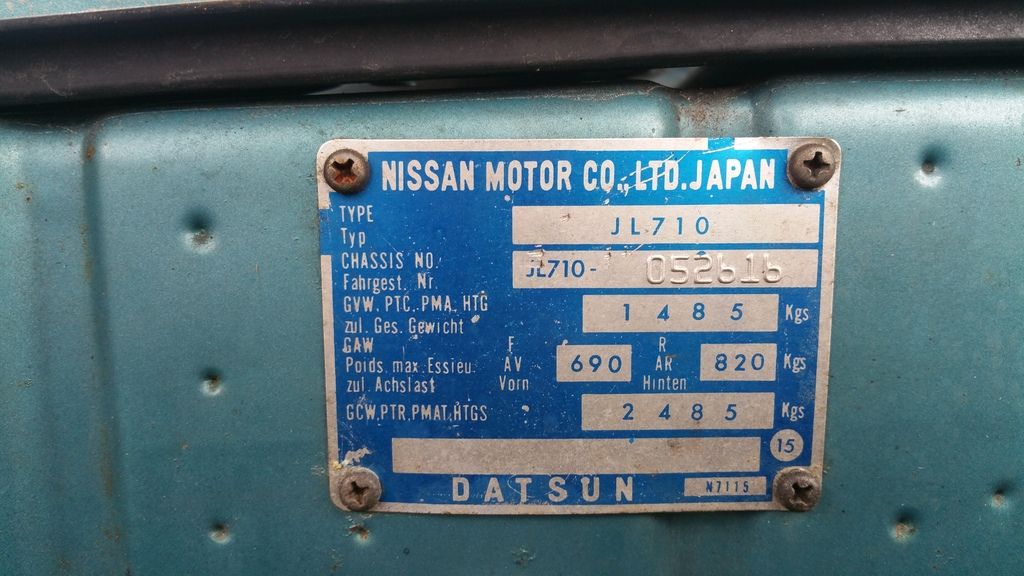 One old and one (a bit newer) Nissans in the garage