Not quite a year ago I did some toy trading and brought home a NL320. The engine had a weak lower end but other than that the little pickup was a very complete and solid survivor. After a water pump, hoses, & belt change I enjoyed a once a week or so drive to work and short local buzzes and just a general 'get acquainted' period up to Thanksgiving a few weeks ago. Over this nearly a year I've gathered the parts that I'd need to rebuild the engine.
I've had the bumpers, headlight rings, and grille re-chromed. About a week before Thanksgiving I started unhooking all the connections to the engine/trany.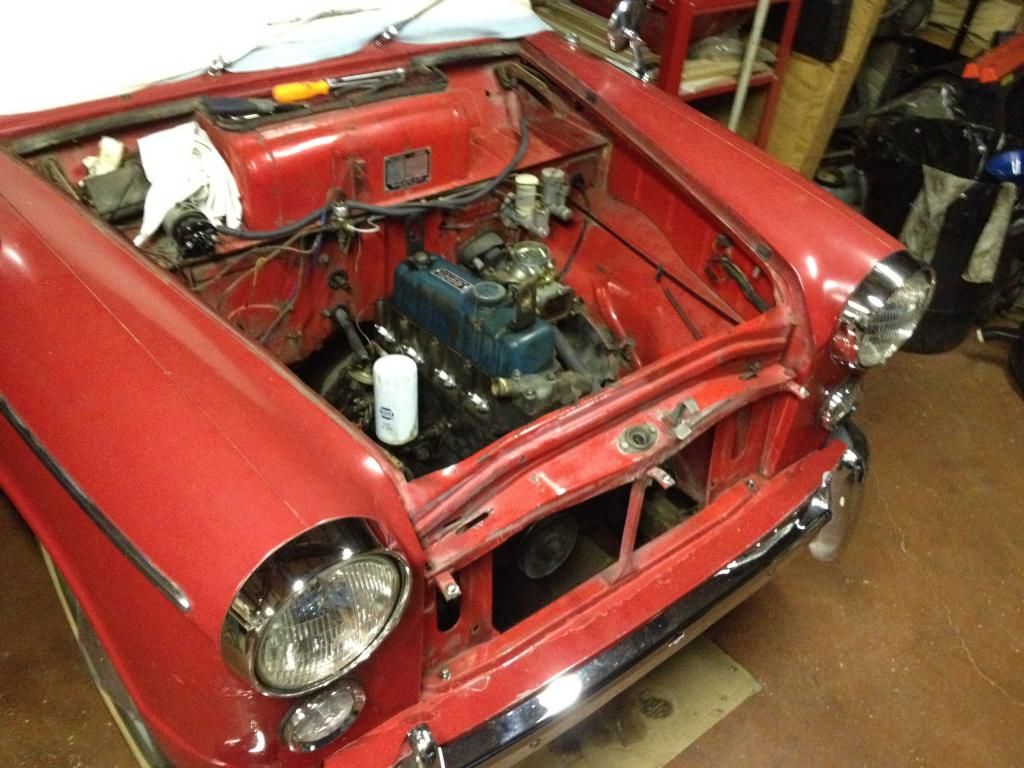 A couple days before Thanksgiving, I bit-the-bullet and pulled the power unit.
And started breaking her down.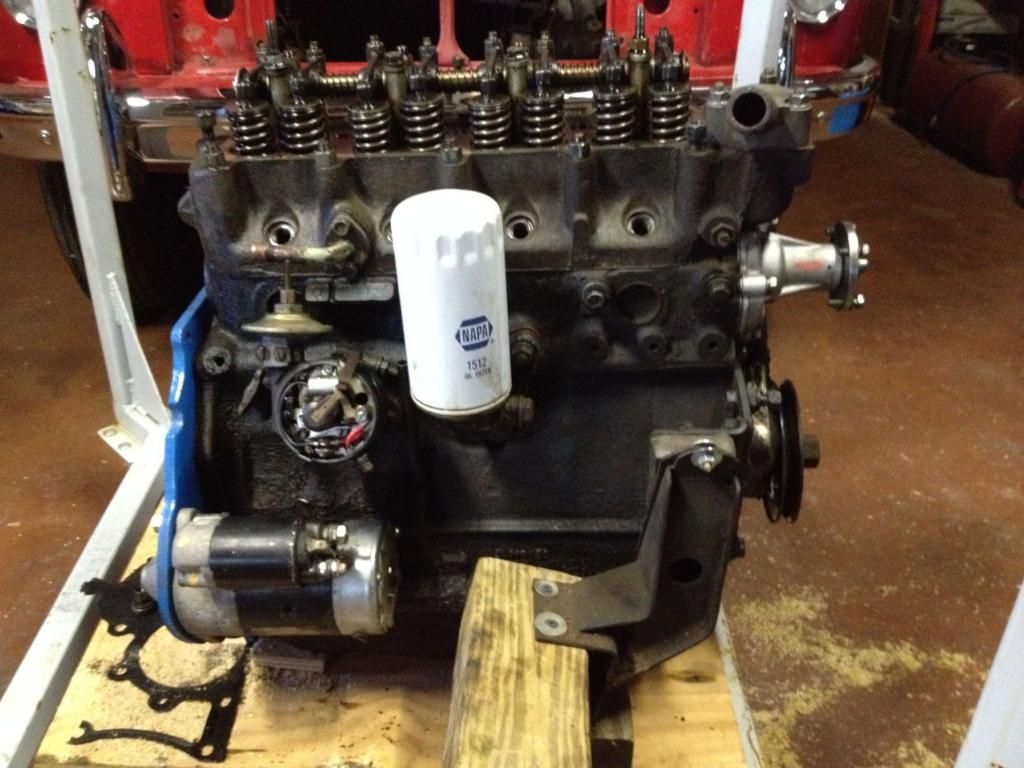 Building up momentum as the plot thickens.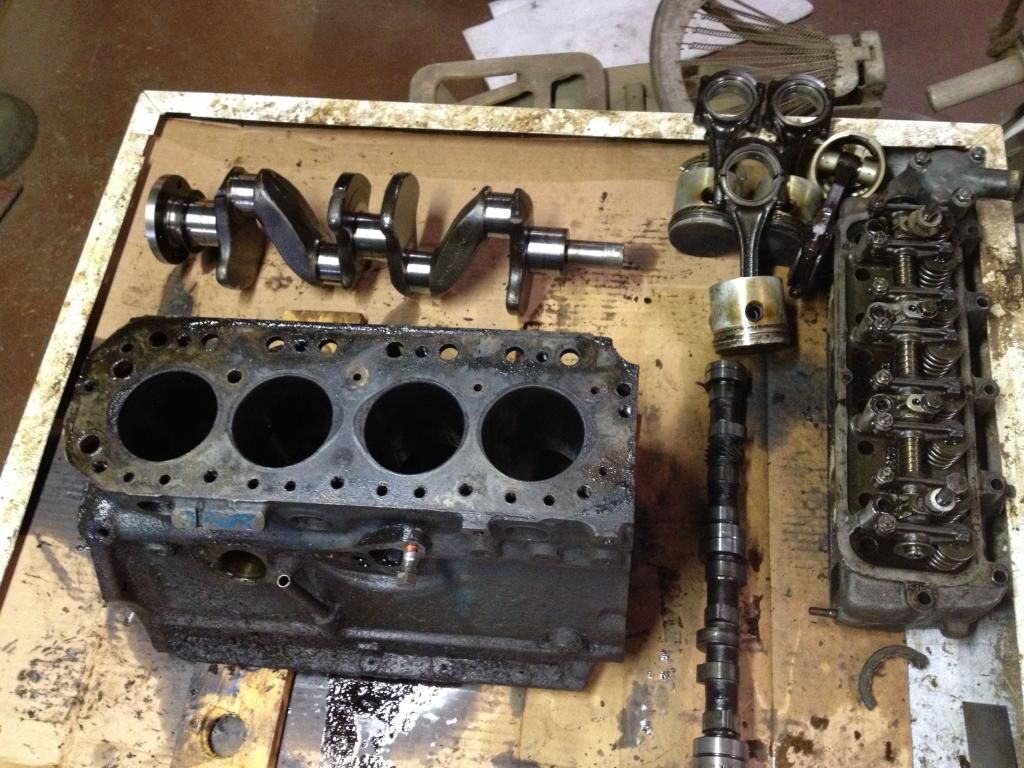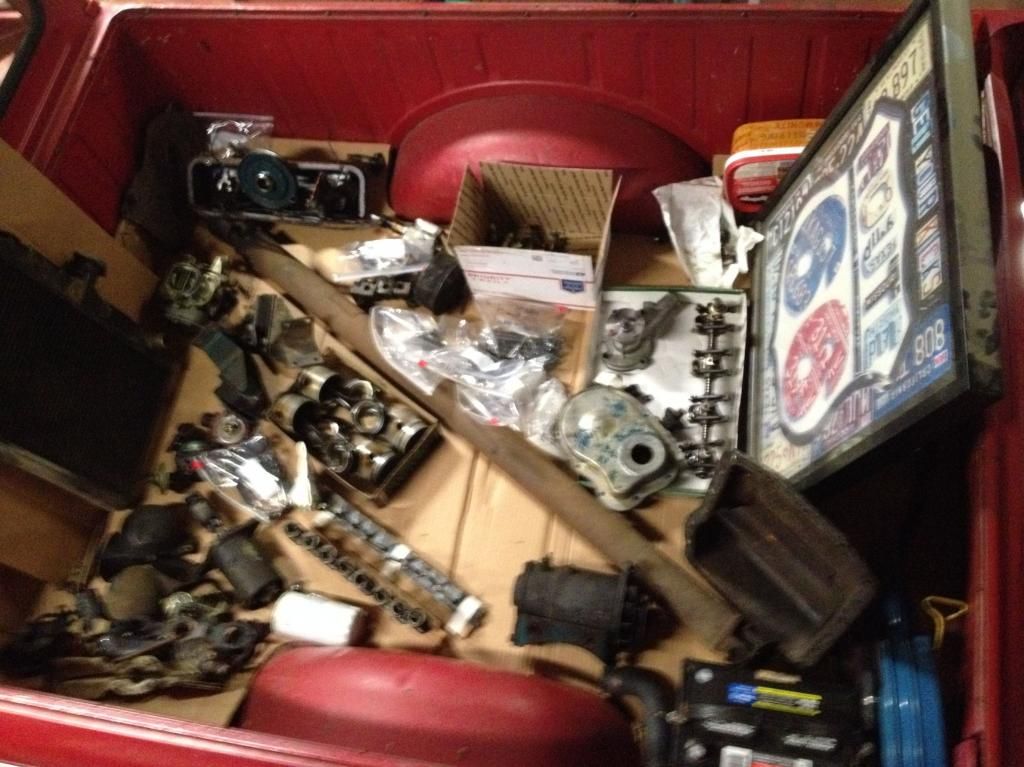 I took all the large pieces outside and 'Gunk Gelled' them, scraped and brushed for a bit, and gave them a ride to the car wash. Here's the block, head, & manifolds hung loosely back together.
I was pleased to find this much original paint on the block so I took the block to the parts store and had them spectragraph it and mix me a quart of paint a couple of shades lighter to allow for half a century of being cooked in oil & dirt. We'll get some Oics of the paint mix results later.
I decided to remove the main oil galley plugs in the front and rear of the block to get a good boil-out when it gets vatted before machine work in a week or so. I snap-punched the plugs in the center, drilled them 5/16" and tapped 3/8-16 NC. They are bronze, so drilling and tapping are pretty easy. The larger plugs are 1/2" diameter and 7/16" or so long.
Rounded up a 6" long or so piece of 3/8 all-thread, a milling machine hold-down clamp and couple of widgets to pull from and out the plugs came.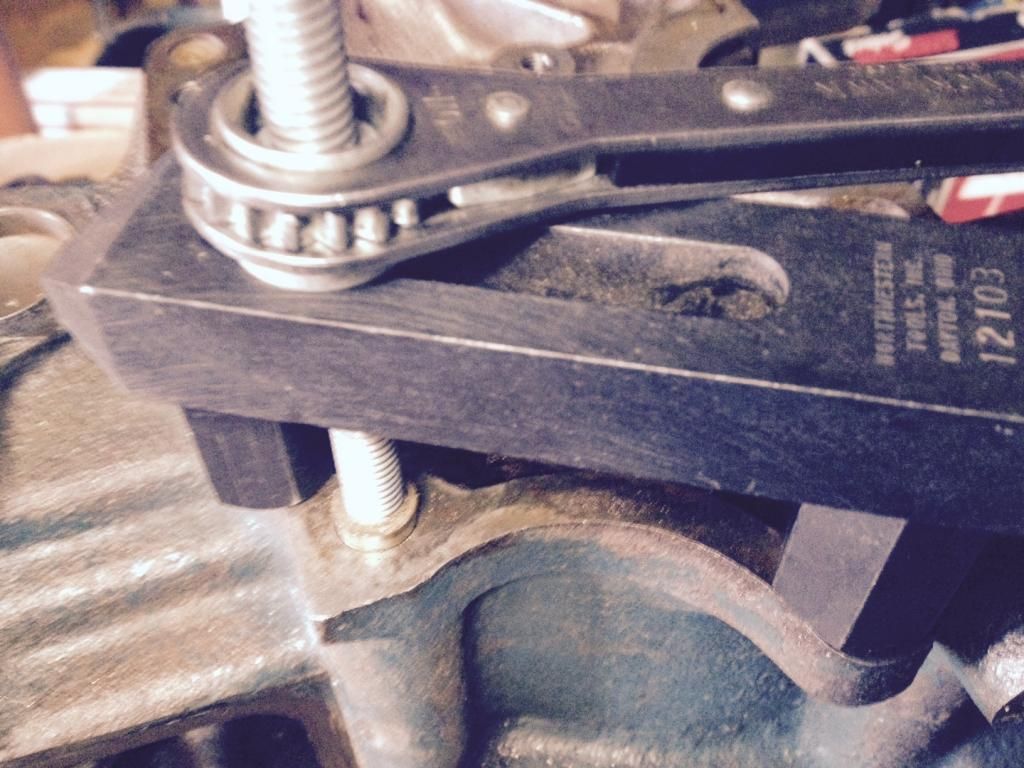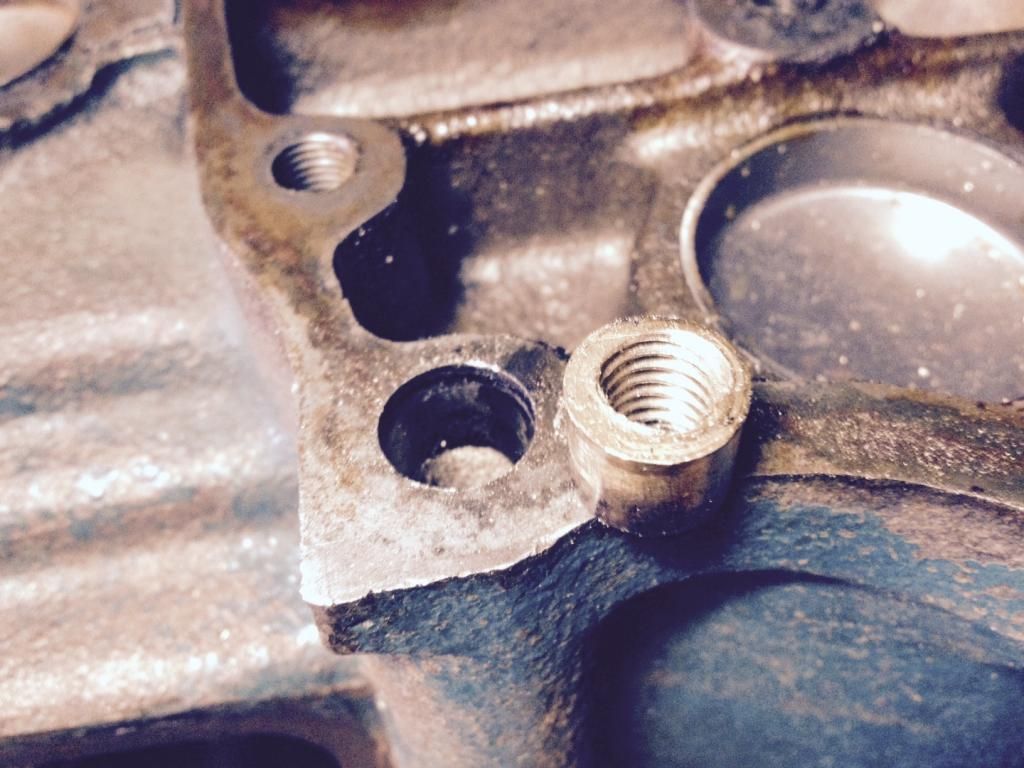 There are two plugs in the front and two in the back of the block in the ends of the main oil galleys that run down both sides of the E1 block. Removing the plugs should get me a good clean out during the vatting of the block and head. This is the front of the block.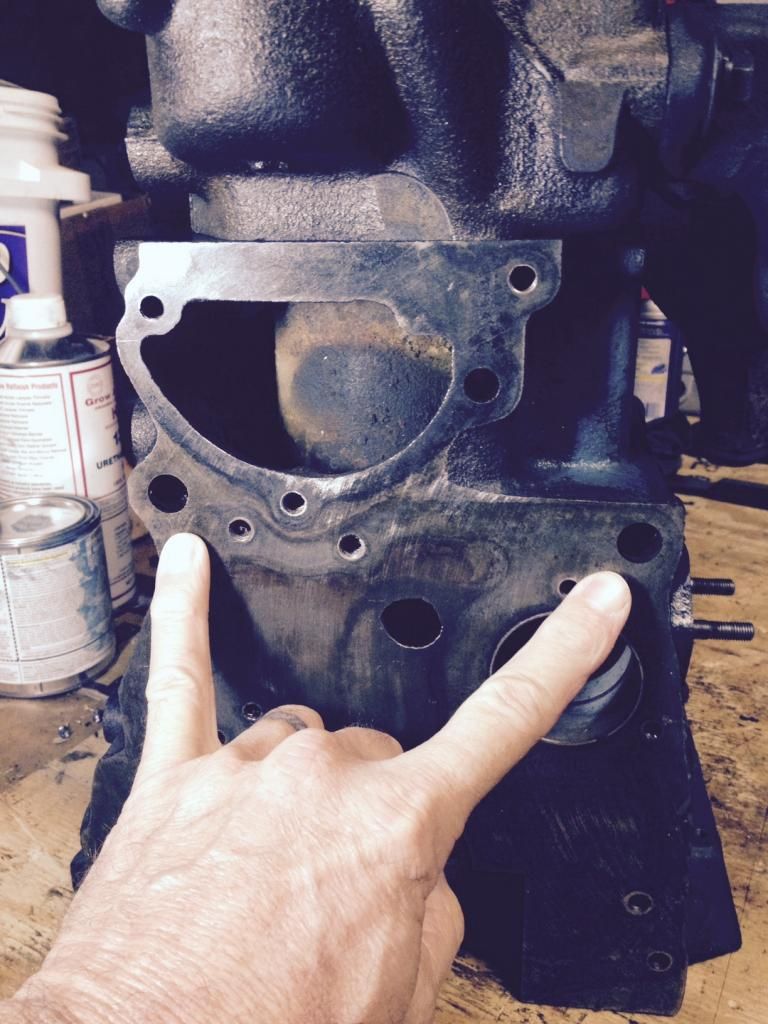 I'll be adding more as the project progresses.