I'm starting a thread on my Z car to show the improvements and gradual progress of the car as it's made. Mainly to post oics of the progress over time. Large and small changes, etc. Over the years I have owned a 510, 310, and a 210. This is my first 240Z.
My Datsun adventure starts here.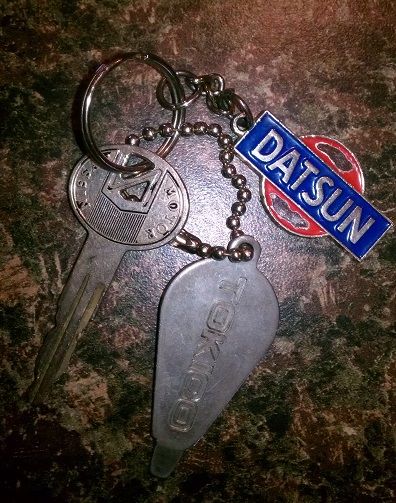 Here's the car the day I brought it home. Note damage to top of quarter, just above Z emblem and the door. Something has scraped against the car at some point. And the bottoms of both doors have some rust under the paint. All of this will be dealt with later on. Concentrating on fixing anything that needs repair right now.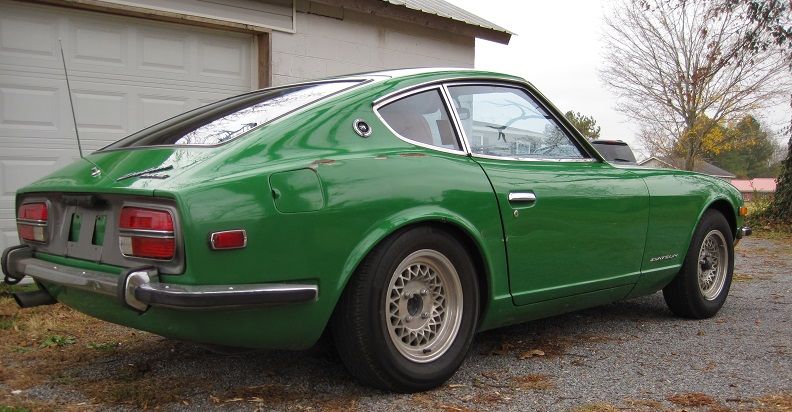 Also notice car sat lower in the rear. Discovered the Tokico 5020 springs were in the wrong places. Front on back, vice versa. So we fixed that first.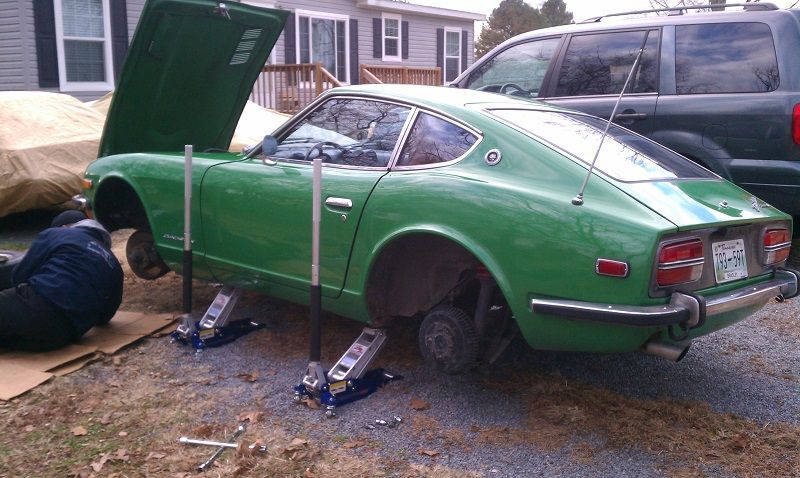 While doing so we disovered the left rear brake hose was bad. So i replaced that this morning. Old hose, new one in place and the damaged piece up close.
I plan on doing stainless braided hoses on it. Just replaced this for this time being.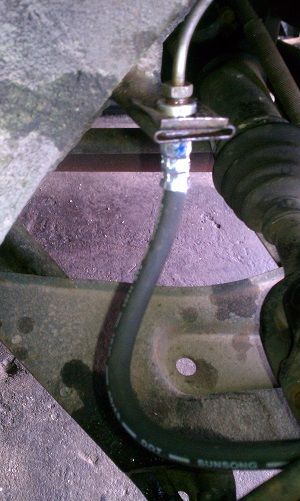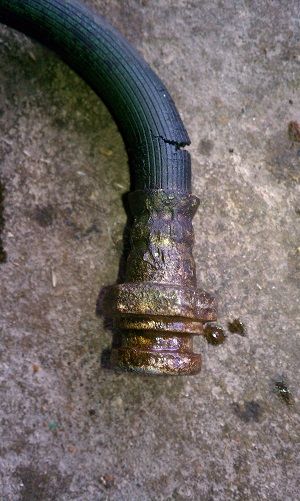 Steering column clamshell is missing. So I'm looking for one. Some of the wiring is apparently wrong. The car drains the battery while sitting overnight or sometimes two. I believe the stereo may be doing it. And I need to re install the heater control knobs. Only have one set screw for the sliders. The fan knob has the screw, but I can't push it back far enough to secure it. And the choke cable is disconnected. Needs glovebox insert. It has new fuse panel. But it's in the glovebox instead of the console. Can anyone tell me what the toggle switch hanging from under the dash is?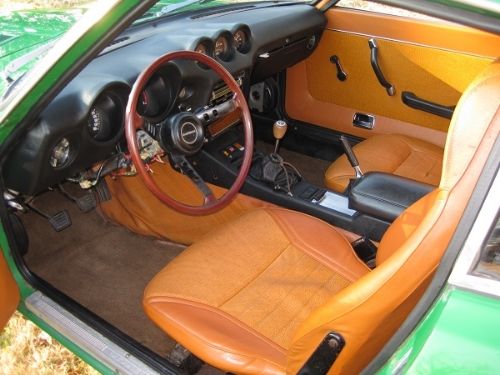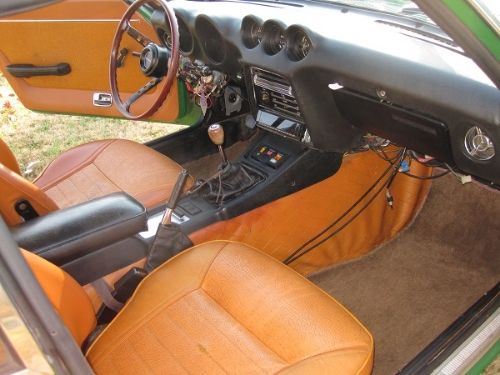 Plans are to work on the suspension as my main objective. New struts will be soon. One of the Tokico's is leaking. And add a rear sway bar. The stock one has been removed at some point. And seal the underside of the car and inside with sealant to protect it. Also do any small repairs I can along the way. Wheels are Shelby 14X6.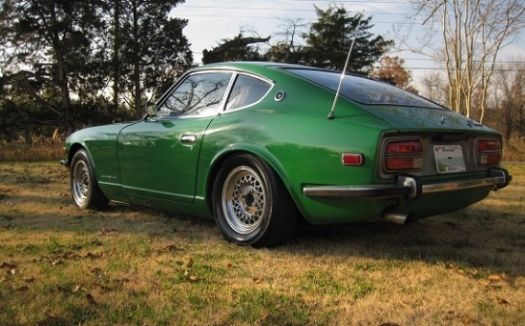 This is my cat, Beetle. She loves all of my cars and thinks they're hers.