I have acquired a 1965 320 floor-shift transmission for my 64 pickup to change from column to floor shift. Here are left & right photos of the transmission. I need to determine what is the proper clutch disk and pressure plate and throwout bearing to sew this up to the original E1 engine.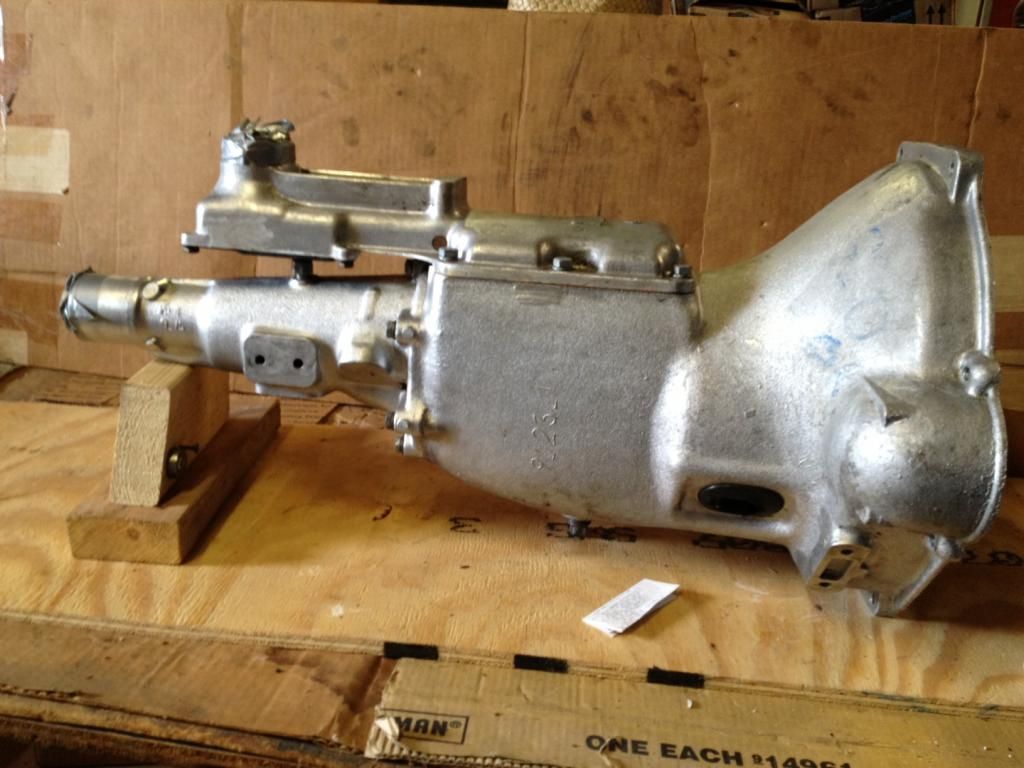 This transmission has an input shaft with 20 splines and is 7/8" diameter at the splines shown in this photo.
I do not have the engine/trany pulled from my pickup yet. I understand that the 320 column-shift transmission has an input shaft with 10 splines and it's clutch disk diameter is 180mm. Can one of the early Datsun gurus on here tell me what flywheel, clutch disk, pressure plate, and throwout bearing I'll need to mate this to the E1 engine?
I have found a clutch disk for a 520 with J13 engine that has 20 splines, is 7/8" fiameter, and has a major diameter of 200mm. I think this disk might work except it's is too large for the E1 column shift flywheel (180-190mm dimeter disk surface). Maybe the J13 flywheel would work, but I'd have to consider the ring gear diameter which, if larger than the 320 flywheel, could result in starter mesh issues. any help on this would be greatly appreciated. I'm in no hurry, as I won't pull the engine for a couple more months.
Steve