so i got these a couple months ago from a guy in vancouver with a beautiful 510. only $200 for both.
this happened, 280zx brakes are awesome. Ground kontrol decided that i should have 340lb springs though. They are really stiff. probably helping with the lack of front sway bar though.
A bunch of shitty pics of the exhaust, the light in my dads shop wasn't helping.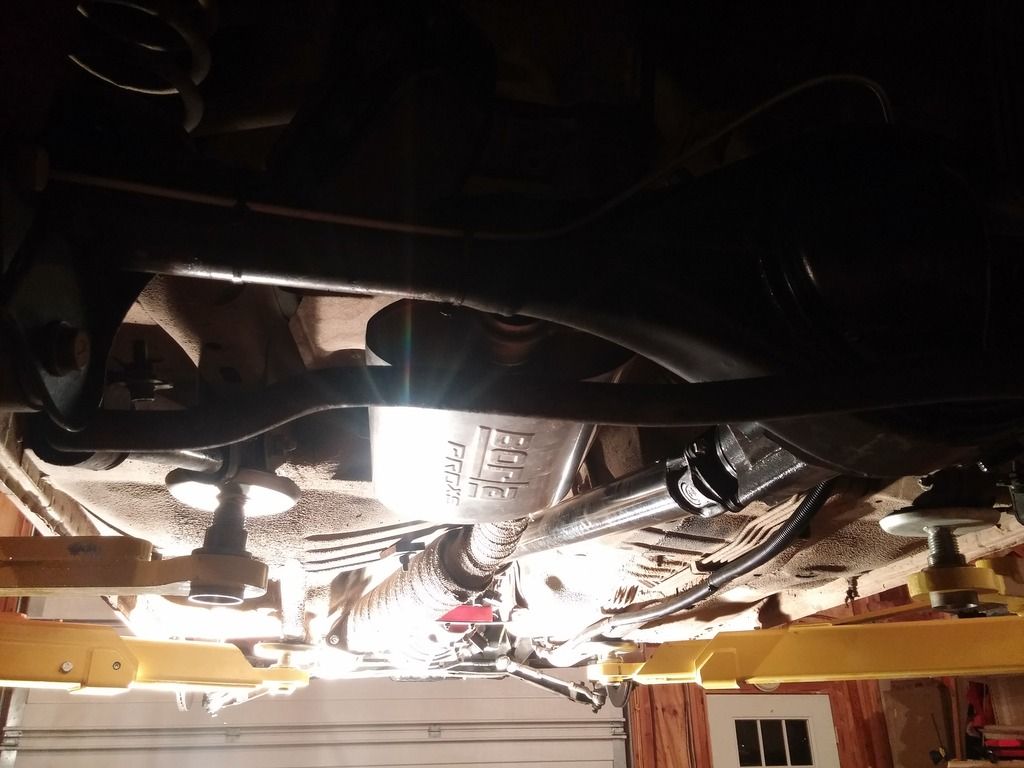 this is the ISIS trans mount (really stupid design) definitely stiffens things up and no longer isolates vibrations. crossmember probably needs some gussets. did that under the car pre-lift.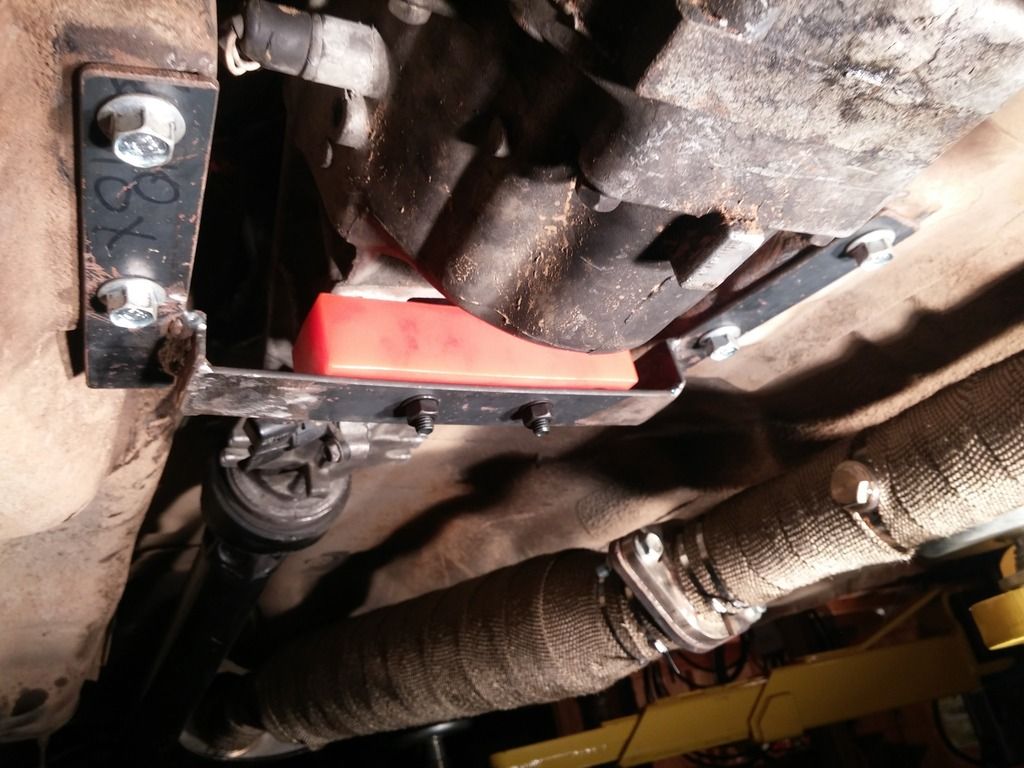 My dad got a lift a few weeks ago. Makes everything so easy : )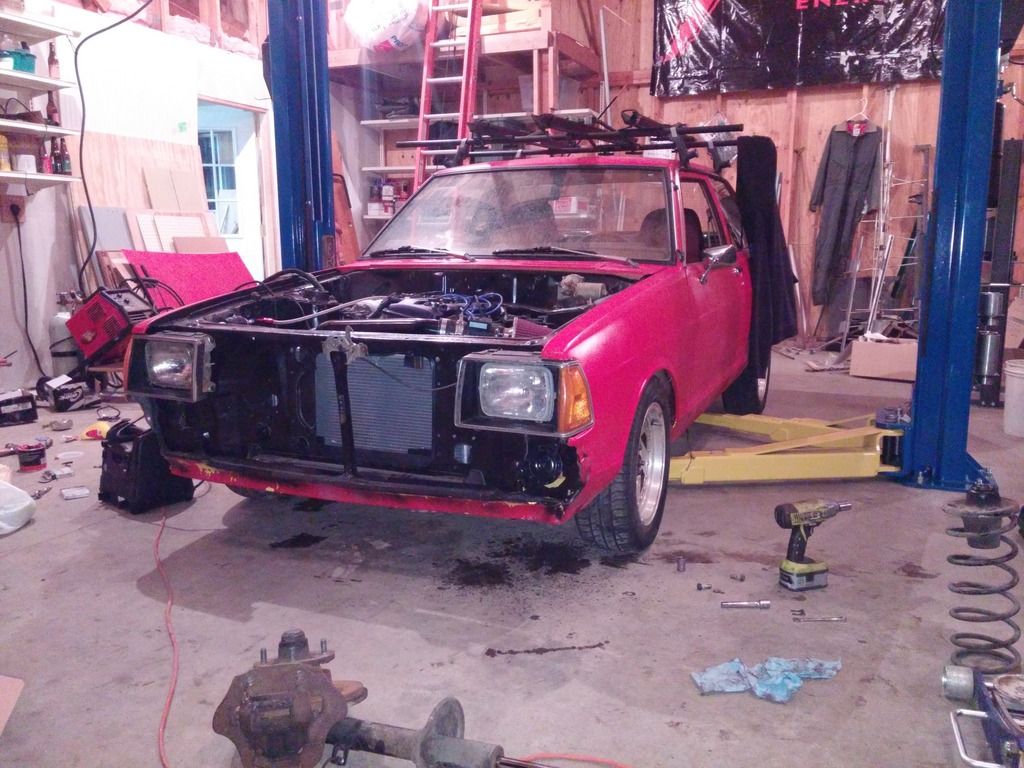 My dog loves to lay in the sparcos, little mud prints all over
I will take more pictures tonight. Ill give some info on the fuel system for anyone interested.
I also got an OBD2 plug wired in and am using a code reader as a dash right now. Plan on running a 8" tablet over bluetooth running the torque app.
more updates on the way.
Hopefully some donut videos as well.