As it states I'm merely testing the waters to see what possible trade options are available to me...I am in no rush at all to sell or trade this car so again this is testing the water...
Car is located in socal
This is my 1970 510. It's been a great car and runs very well. Car has been takin care of for the most part but could use some work here n there. This car was in a good friend of mines family for over 20 years. It currently still holds a clean title. The body was in overall decent shape up until a few weeks ago a lady hit the car as she was leaving her parking spot right next to mine. Sounds hard to believe I know but the pics will explain it all. Car was borderline salvaged but I fought tooth and nail w the insurance adjusters to hold the clean title givin the circumstance of the incident. See pics below after reading through the post......
Specs on the car
1970 2 door clean title
Motor/Trans:
~L18sss block w ported peanut close chamber head. Unknown mileage but runs strong w decent comp across the board.
~weber 32/36
~Mild cam/ specs unknown but very noticeable at idle
~Accel coil
~ngk wires
~electronic distributor
~electric fan
~New alternator
~Newer voltage regulator
~280zx 5 speed trans
~short shifter
~New oem clutch disk
Wheels/Brakes/suspension
~Riken mesh wheels 14x7 -11 w newer tires
~280zx shortened front struts w ground control coil sleeves/collars/springs
~280zx calipers and rotors
~280zx master cyl
~stock 510 struts w New mulholland springs included
~cut rear springs
~uncut rear springs included
~1"1/4 front sway bar(fatty)
-rear wheel cylinders rebuild
-also throwing in a set of unmodified 280zx struts aswell
Interior/Exterior
~fibreglass front splitter
~Has Nissan low ride plaid front seats
~rear seat was re-upholstered by the previous owners in the early 2000's
~factory 510 floor mats front n back/ car has no carpet
~no headliner atm but I have all the crossbows to have one made
~OG solex door n trunk locks
~Battery relocated to custom batt tray in the trunk
~all emblems on the car except grill badge was stolen
~ car was repainted about 3 years ago. It looked good when it was done but there r cracks in some areas at this time. Still shines when washed though.
~all glass in great shape
~working windshield wipers
Rear floor pans were replaced, has quarter size rust hole on the driver floorpan.
Cons:
The rust hole, bare interior for the most part, blinker switch has a short, valves could use a little adjusting,passenger window slowly falls while driving over bumps since the accident.
I'm sure there's plenty more I'm forgetting but oh well. It's a great car n has been my daily driver for some time now. trades I'm considering would be as followed...
Clean ae86 hatch(this would be numbe 1), clean s13 or s14's w minor mods not looking for shitty missiles or beat up piles etc....no fwd and no 2 seaters plz....
if i have to post a sale price itd be
$5400obo
Pm or text
661-400-6774
Onto the pics.....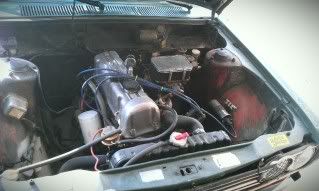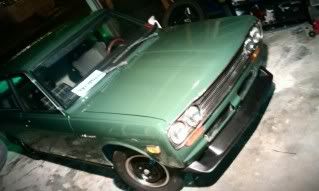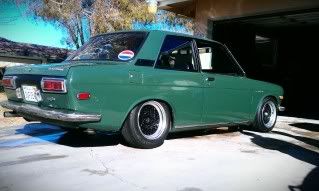 PICS OF THE ACCIDENT (notice how perfectly parked the dime was, she said she didn't see it and yes it happened as she was leaving not pulling in):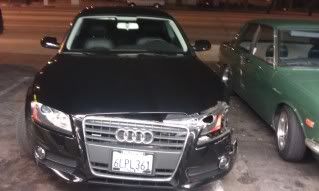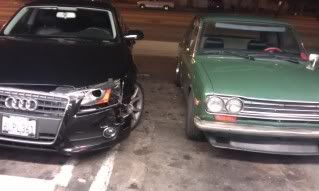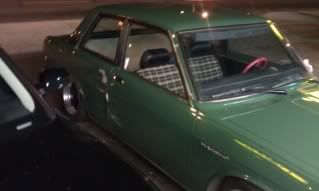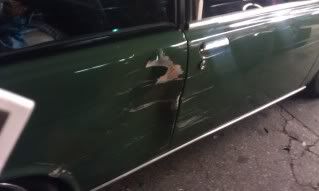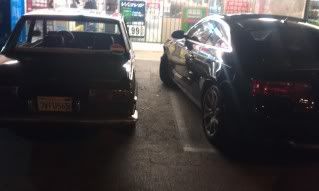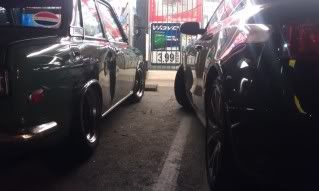 HOW IT LOOKS TODAY(needs a little work but could easily be smoothed filled and fixed):