Hey fellow Ratsuners im back, and I couldn't be any happier. I wasn't sure if I was going to do a build thread or just do a re-intro for a new car. Anyways some of you may remember my old car I picked up from the510keeper a few years ago that I sold because I didn't have the time to work on her and get her running right.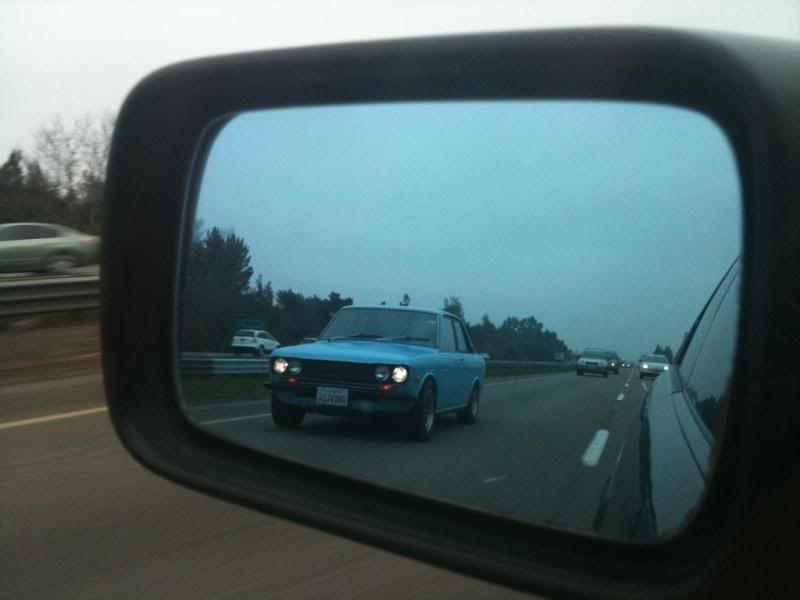 Tons of you told me to keep it and get it running right but I didn't and got rid of her and man did I regret it, and what killed me even more a few weeks after I sold it some friends told me they saw the new owner flying down the street
I have yet to see it since i've sold it and the guy stays local. Anyways I never felt complete since I got rid of my dream car and knew some day i'd get another one so I would always lurk the interwebebes to see what was around. Then a few weeks ago at a pizza spot I saw this one parked outside in front and I just knew it was time to get another one
So I hit up my buddy Mario Lozano of TSR fabrication to find me another one, a couple weeks go by and he gives me a call telling me he found one. The car used to be owned by Craig Shiraiwa who passed away a few years back but he sold it to someone else and built an sr 510. So Mario gives me the run down on the car how ir's been sitting for 6yrs and all the work he had done on it and about all the goodies the car has and he sends me a bunch of oics to look at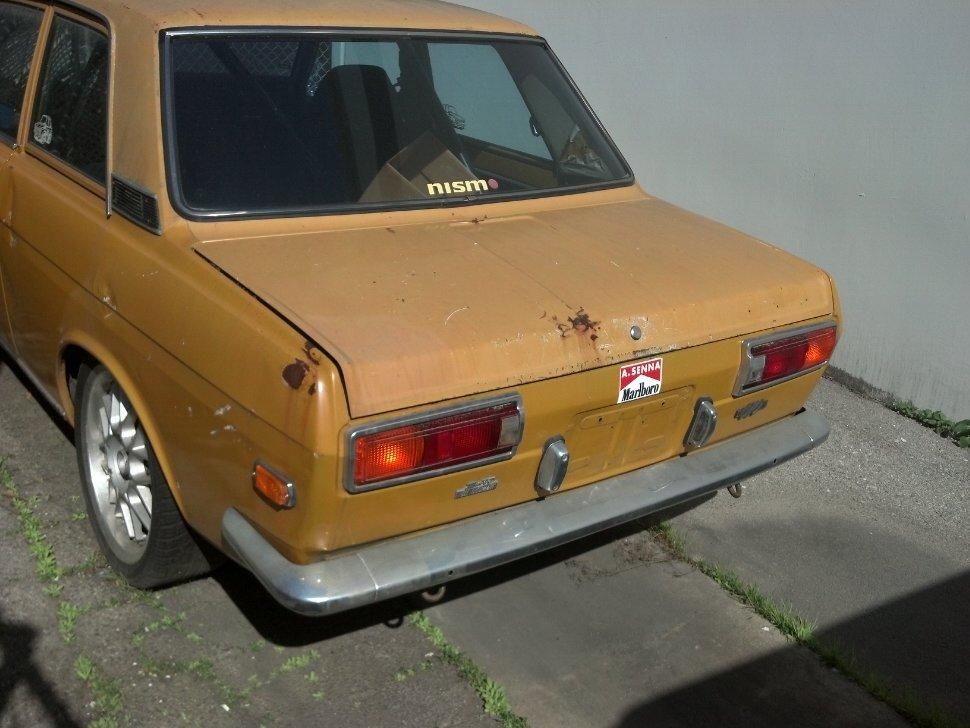 I liked what I saw and had to see it for myself, I wasn't sure if i was going to get it at first but I coudln't get the car out of my mind. I go to see the car for myself and I coudln't pass it up becasue I woudln't have another shot at it. A lot of people wanted the car but I had first dibs and if I passed on it I would of regreted it. So we pick it up and tow bar it back to his shop and go over what we need to do to get her back up and running. got all new fluids, carbs are freshly rebuilt along with a few other things.
The po did some funky eletrical work with that were trying to sort out but im not savy in that area.some shots I stop to take while I was working on her, had to wash her up to because she was dirty.
Car was a vinyl top, original paint, as you can see theres not much body damage. Just the one cancer spot that will be addressed. I don't have any plans for the car right now besides getting her ready before eagle rock swap meet which we are really close to doing. She just needs some eletrical work done and cleaned up, and the carbs need to be adjusted and tuned. The car has sentimental value to Mario and others so I'm going to do my best in modding it when I get around to it. I hope to have the rest of the stuff sorted out by the end of this coming week. If theres anyone in the SoCal area who would love to come down and give a hand with eletrical your more than welcomed to. I'm not letting this one go this ones a keeper.