Back in the summer like many others, I was actively searching for a 510.. I was mainly looking for a 2 or 4 door sedan and would search craigslist almost every day. I'd search the entire pacific northwest trying to find a diamond in the rough, but always came up empty handed. I didn't have a ton of cash to blow on a project because I had just purchased my first house and most of my money was going to updates and repairs to the house.
I eventually pulled the trigger on a blue 71 wagon and have been working on it ever since.
Fast forward to February 13th, 2013.. I just got off work and was driving to my Wednesday night bowling league. I pulled in to the parking lot and checked my phone to see what time it was as I was a little early. I noticed I had an email and checked it.. It was titled 510 Datsun Station Wagon. I was like... wtf? Because I had not been talking to anyone about my wagon. I read through the email and it looked like I had emailed them at some point and they were replying. They basically were saying: sorry for not getting back to you. I've got a 1969 beige 510 4 door and a 1971 black 510 2 door.
Apparently what happened was they listed the wagon for sale and mentioned the had some others for sale. I replied asking "Just curious as to what other 510 cars you might have?". The owner then fell very ill. He had a stroke earlier in the year and then had another stroke right after they listed these cars on craigslist. He was layed up in the hospital for 3 months and didn't even know where he was. They just happen to stumble across my old email from the summer and took a chance and replied.
When I saw the email, naturally I almost shit my pants. Which would have made for an awfully long night of bowling.. lol. I called them up right after I read the email and got some details. I ended up driving up to take a look at the cars on the following Sunday.
This is what I found:
Tan 69: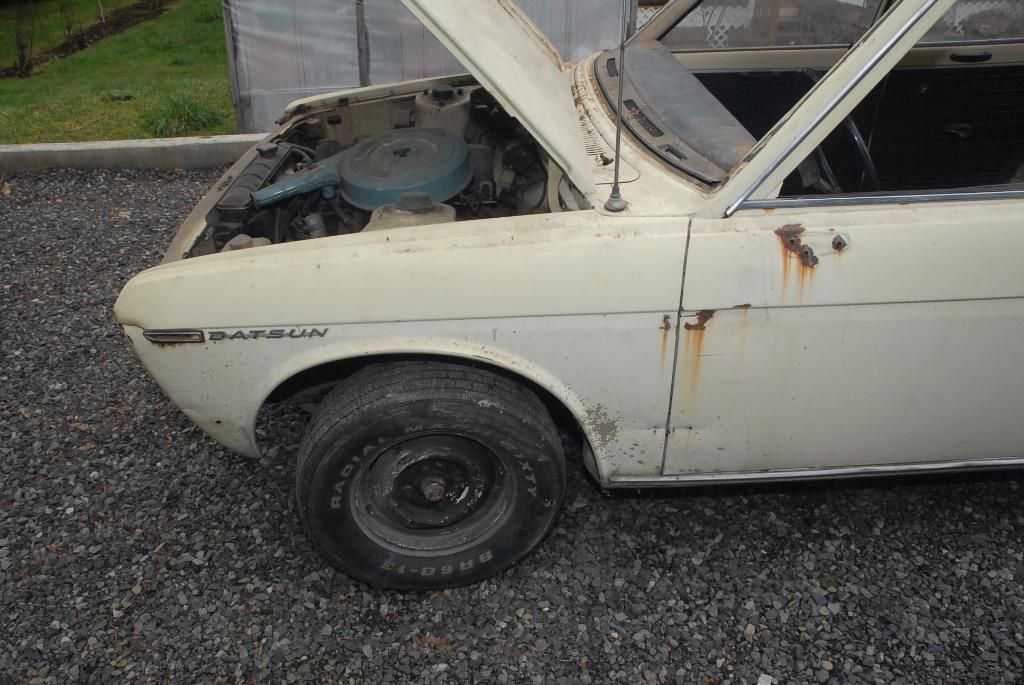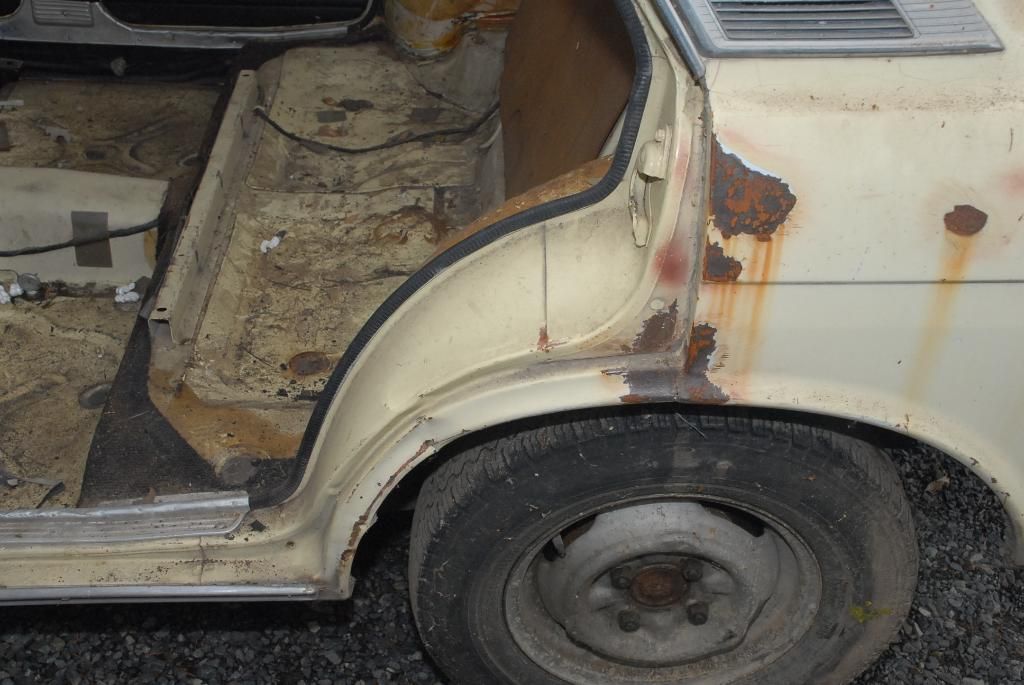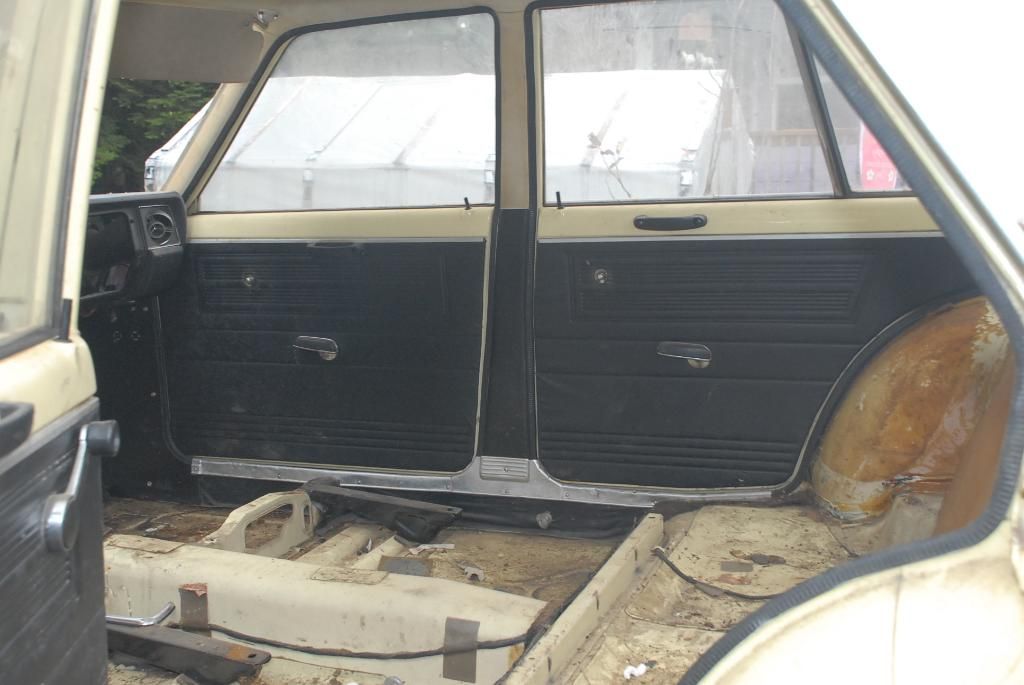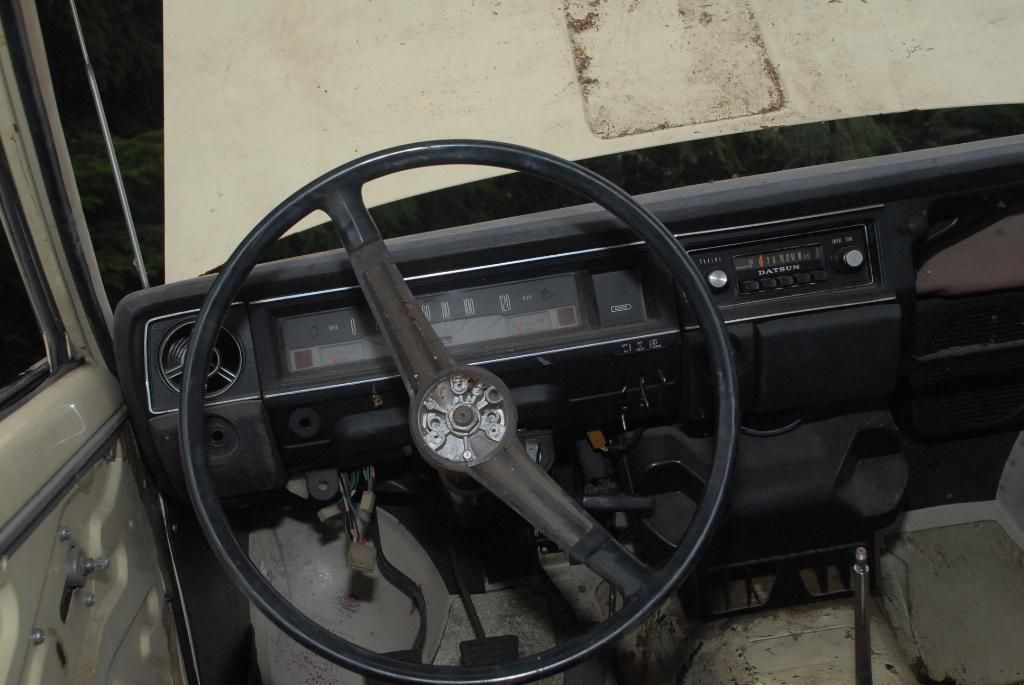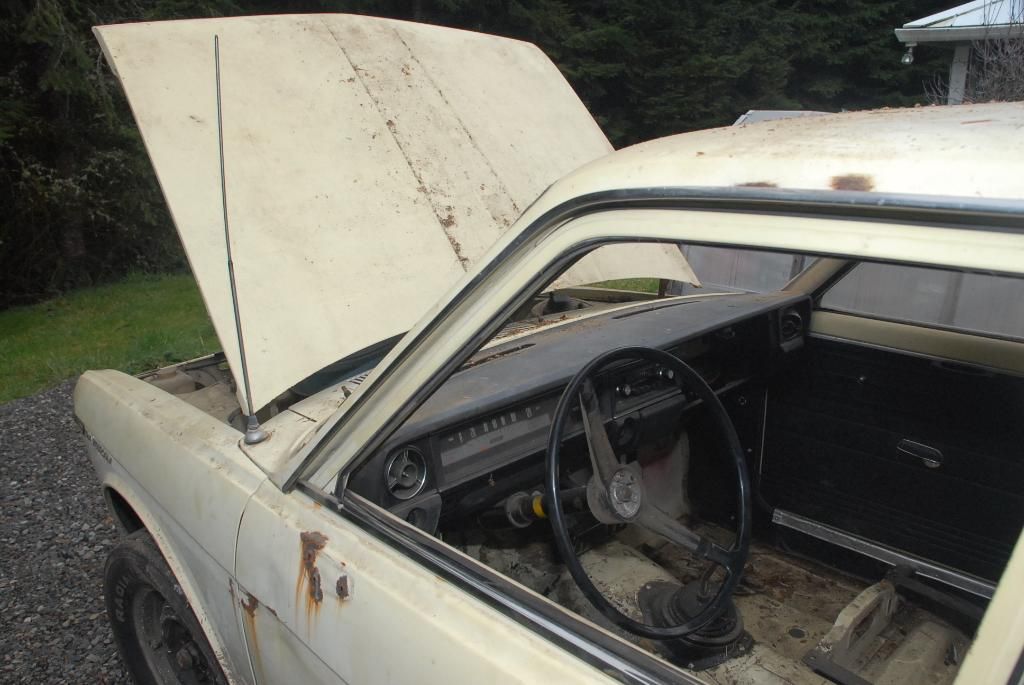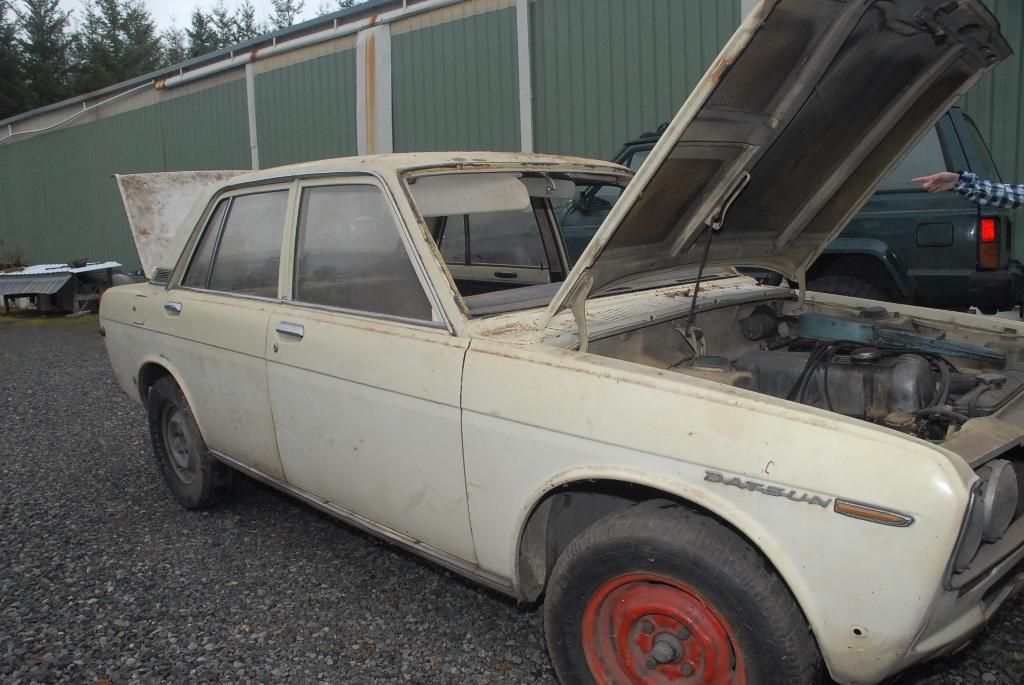 It's very rust free other than a small spot on the passenger rear quarter. It needs a new rear passenger door and some the dents pulled. As you can see it's missing most of the interior. The dash is crack free!
Black 71: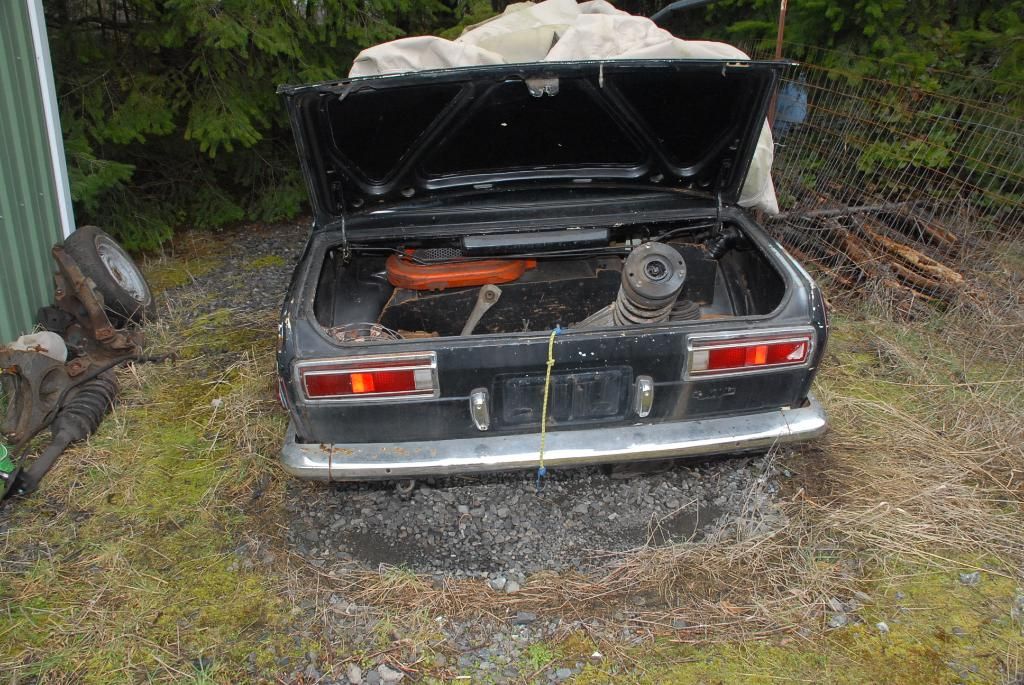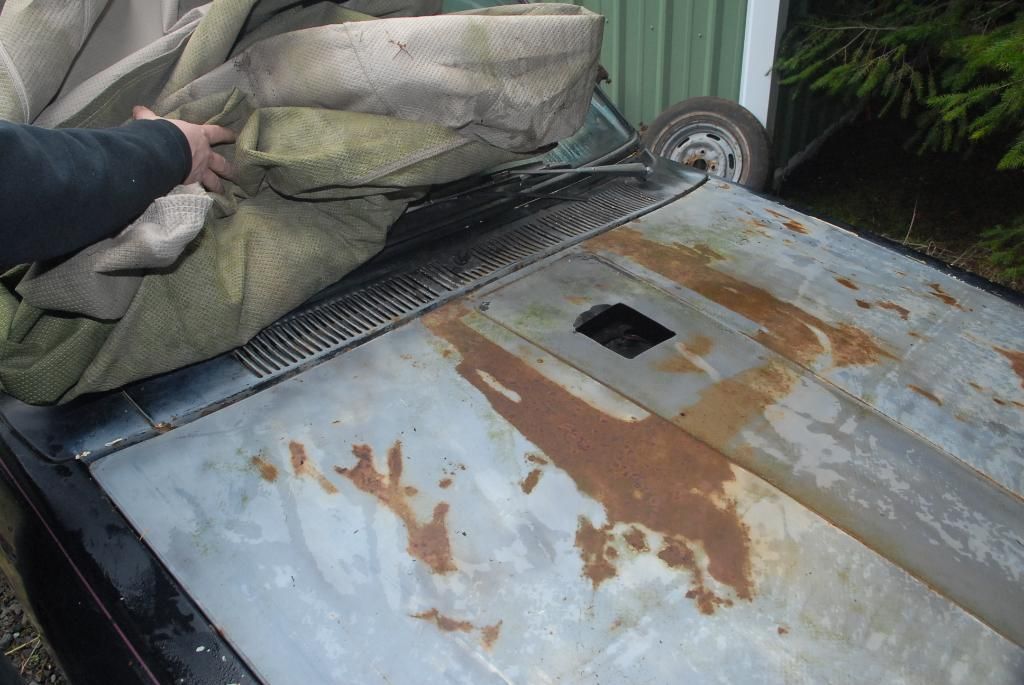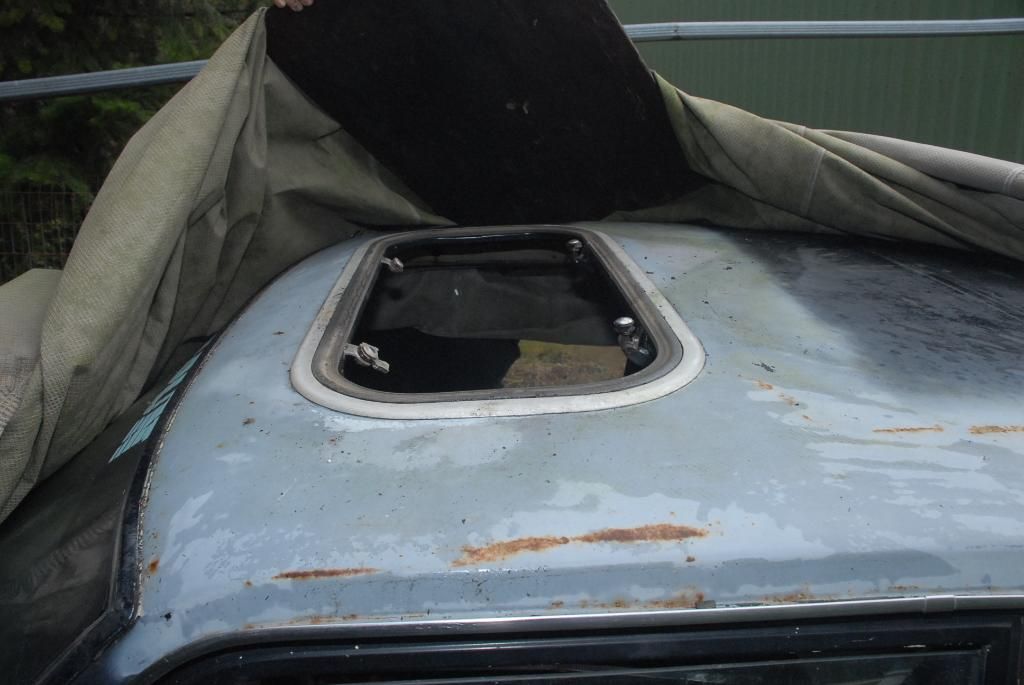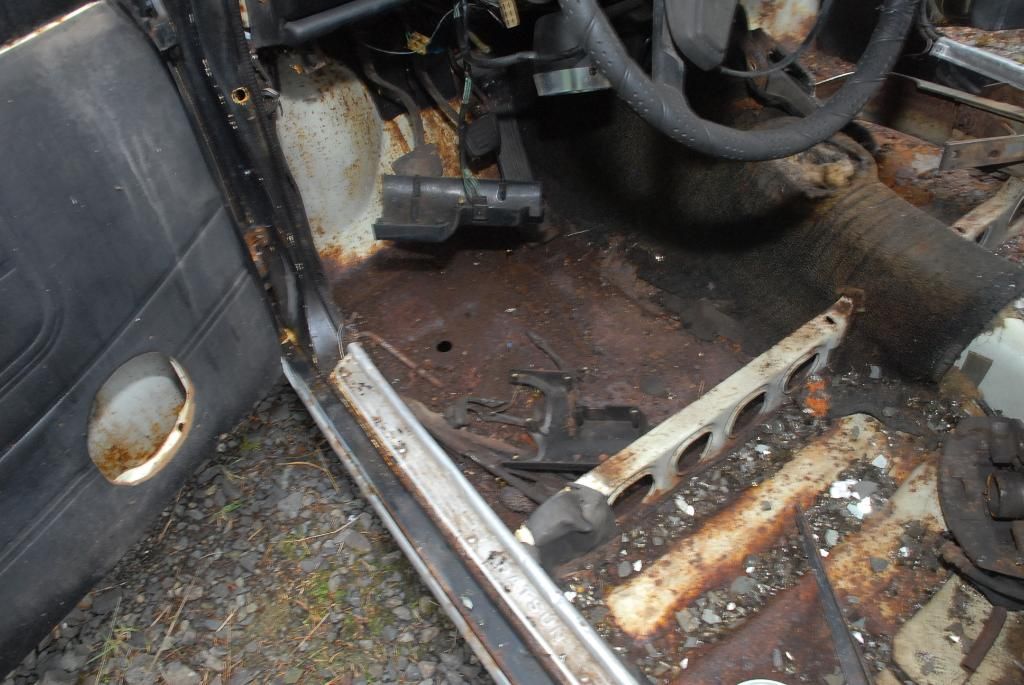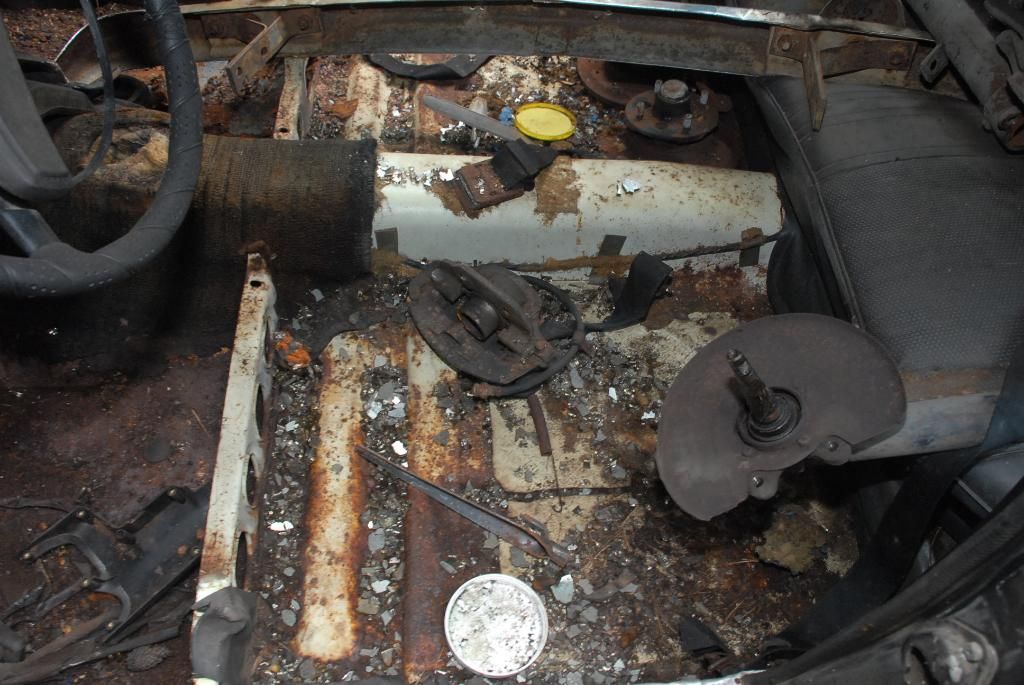 This one is not in as good of shape. It's straight, but since the sunroof was broken it let some water in. The floors are pretty rusty but I stabbed them with a tent stake all over the place and they still seem solid! The spare tire well is tented and some rust in there too. But again, still solid. Someone at some point thought hood scoops were cool and cut a perfect hood. Back in the 80's when it was done it was no big deal.. Seems like it could be fixed though.
Fast forward to this past weekend. February 24th. I rented a trailer and set out to grab both of these cars. From my house they are 2.5 hours away.. 5 hours round trip. They were located east of Portland, way out in the woods. It was going to be a loooong day because I had to make 2 trips. The day started at 8:30am.. got the trailer and was headed up.
Round one: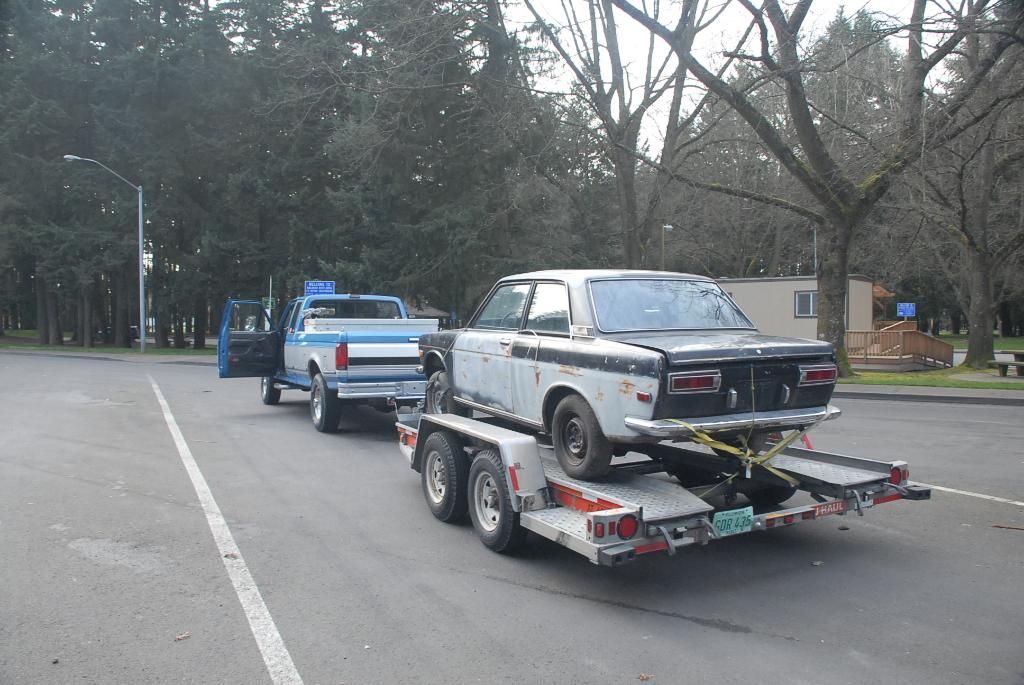 No, it's not tied down by the bumper. It's tied by the tow hooks, the extra lengths of strap was wrapped around the bumper.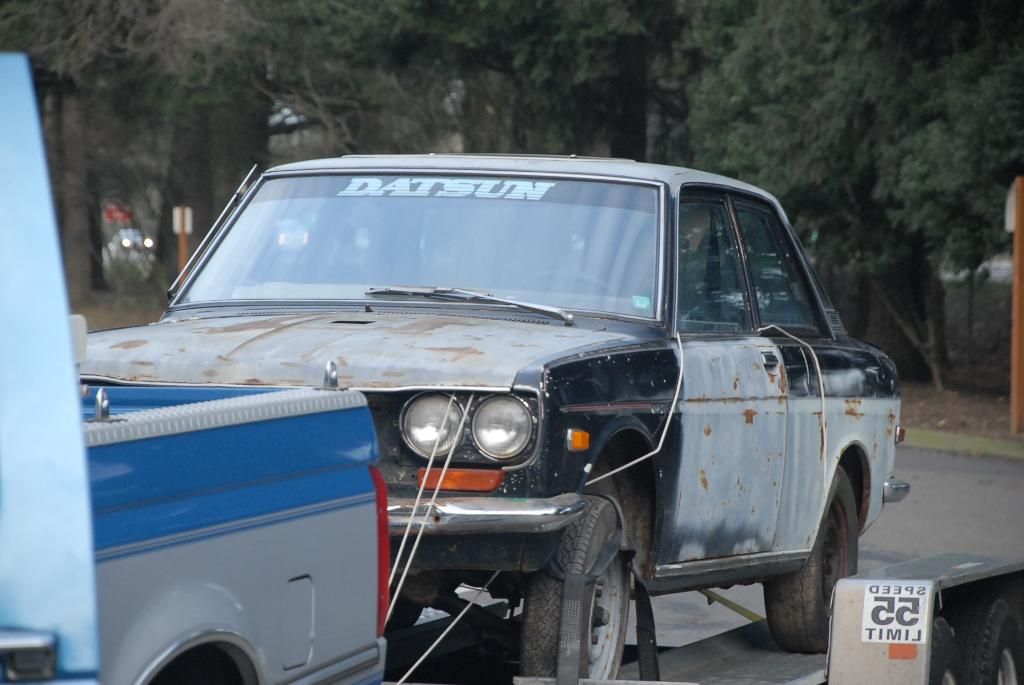 Round two:
It got dark, so no pictures. But here is the final result.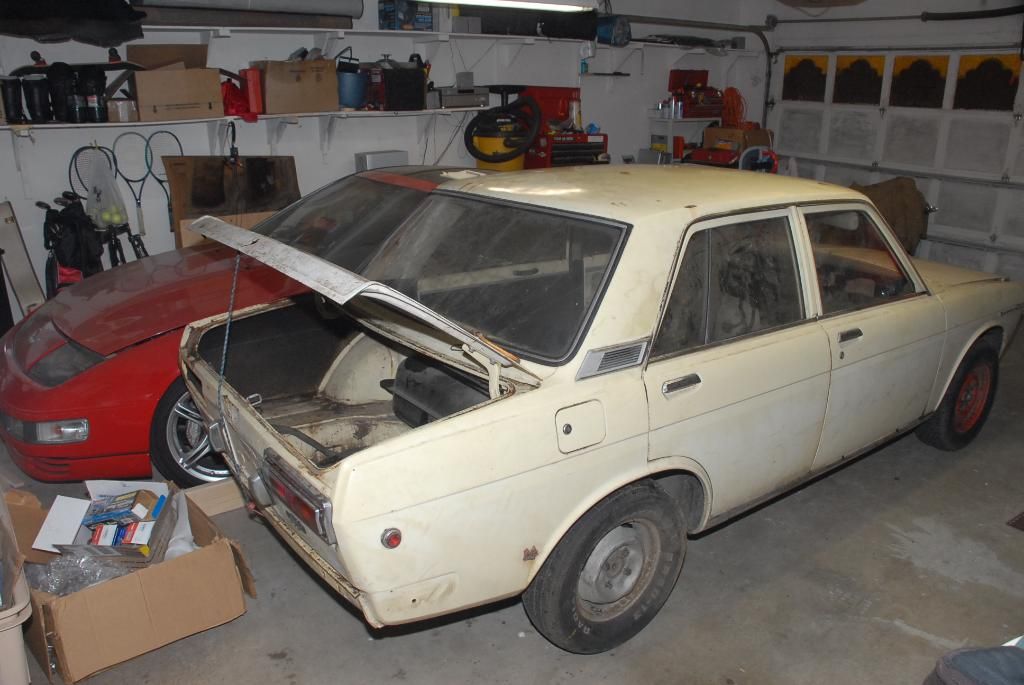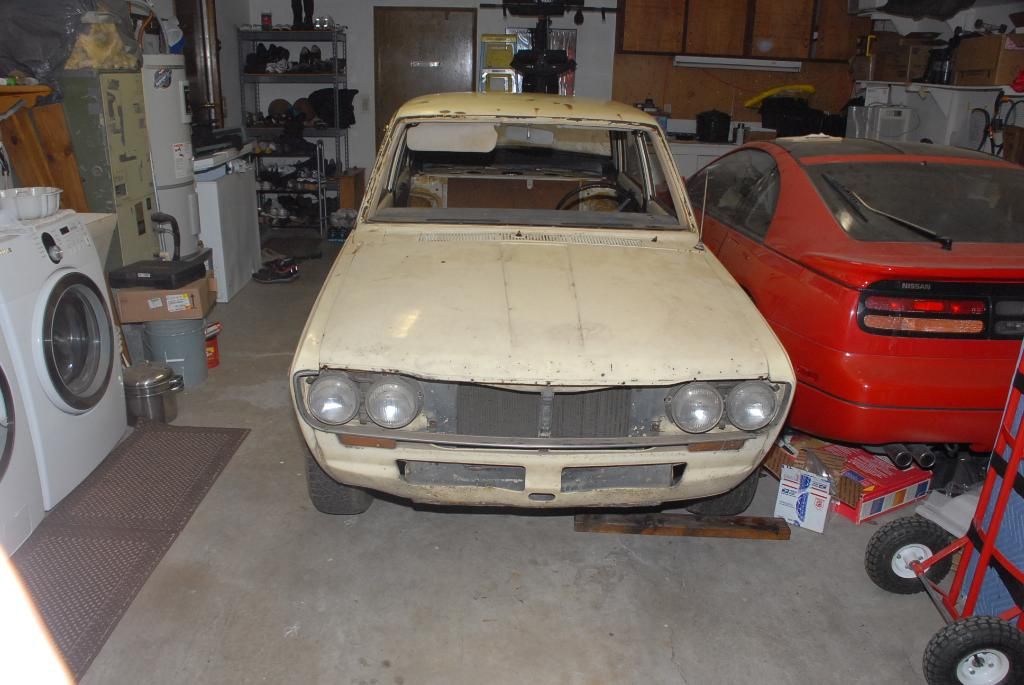 Now.. the parts list grows! I've posted a wanted ad looking for a bunch of stuff. I'll have to take it slow on buying.. I just drained my bank account.
http://community.rat...-shopping-list/