As I work on renovating my Bluebird, I'm accumulating information that I will share here as not all of it is easy to find on the web. That said, much will probably repeat other posts on Ratsun and elsewhere, but redundancy doesn't really hurt anyone.
TABLE OF CONTENTS
1. Custom Rubber Crank Seal (02-25-13)
2. Removing Roof Gutter Trim (02-25-13)
3. Shift Boot Option (02-25-13, updated 08-11-13)
4. Wiper Motor Swap (02-25-13)
5. Gauge Needle Refresh (02-25-13)
6. Three-point Seat Belts (02-25-13)
7. Electric fans, Aluminum Radiator, 1-Wire Alternator and New Fusebox (08-11-13)
8. Rubber panel plugs / custom grommets (12-26-15)
9. Fabricating Replacement Glovebox (03-20-17)
CUSTOM RUBBER CRANK SEAL
I'll start with my timing cover / crank seal project. I couldn't find any felt seals in stock anywhere, and I frankly didn't want one anyway. So, here is how I modified my cover to accept an in-stock rubber seal.
1. I removed the soldered-on felt seal channel with a propane torch.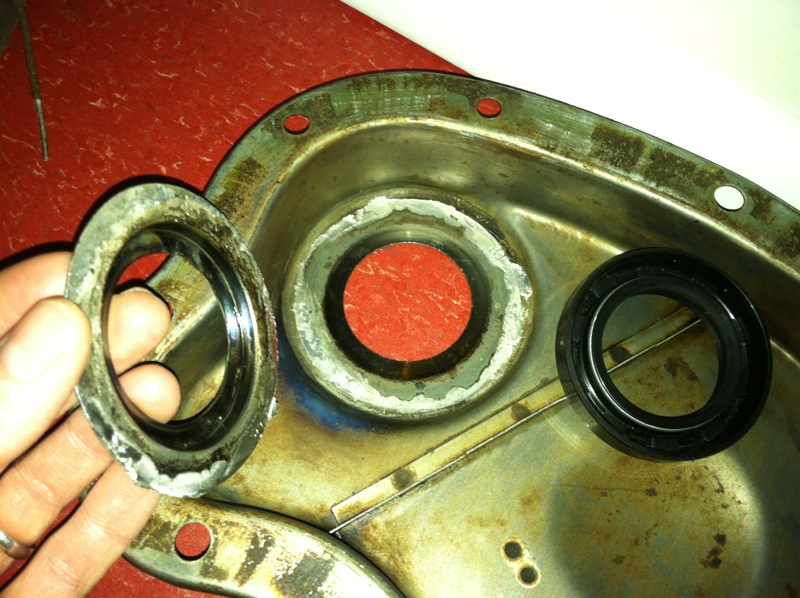 2. I machined a piece of DOM tubing to serve as a seat for a 39.7 x 53.98 x 7.95 oil seal that I bought from Colonial Seal . I also machined a locator that would allow me to center the seal seat ring perfectly concentric with the hole in the timing cover. The locator also centers the timing cover hole on the crank shaft when it's time to install the cover.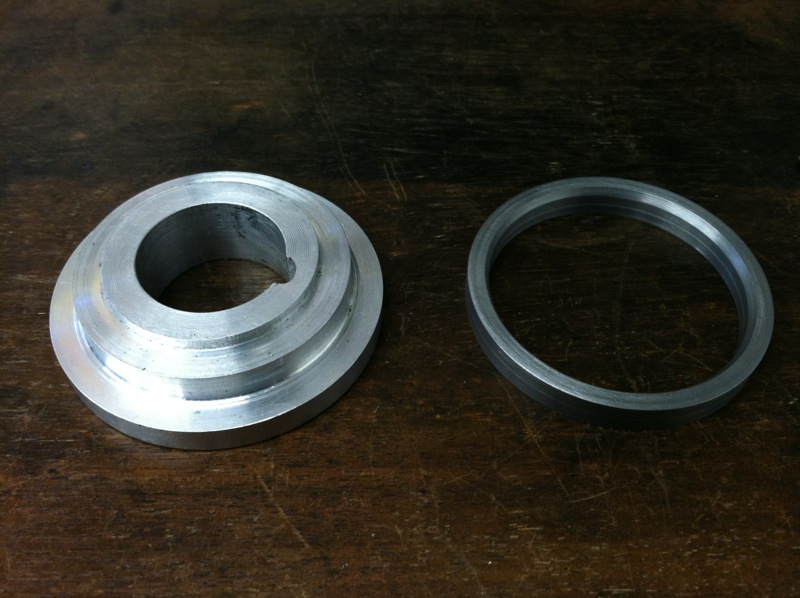 3. I clamped the ring and locator in place, then drilled and tapped four holes for #4 size machine screws. I was worried about welding deforming the thin cover.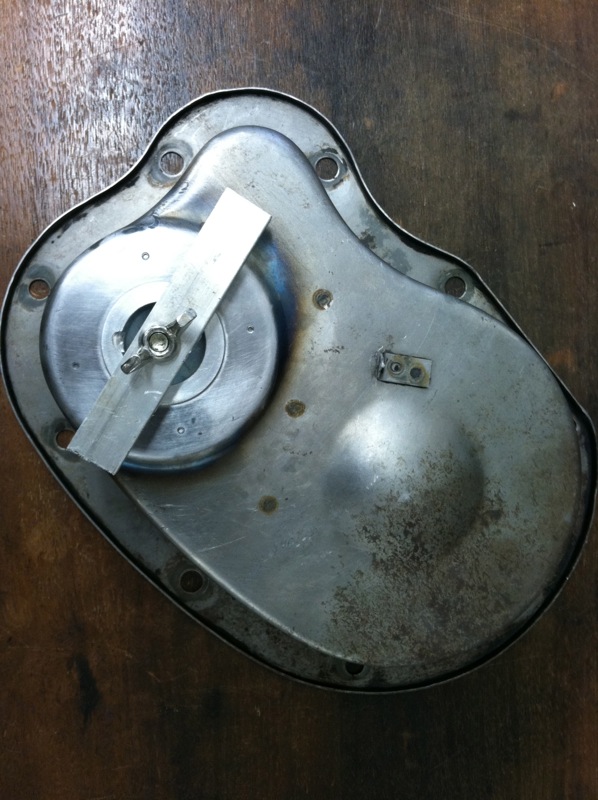 4. Here is the front face of the cover after the seal seat ring has been screwed on and sealed with gasket-maker.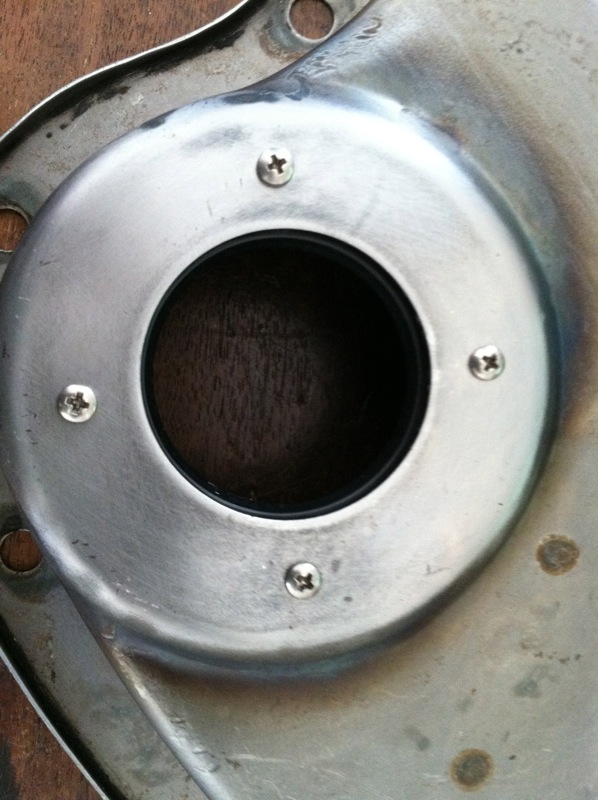 5. And the oil seal pressed in (imagine there is grey sealant here; this photo is from my test fit).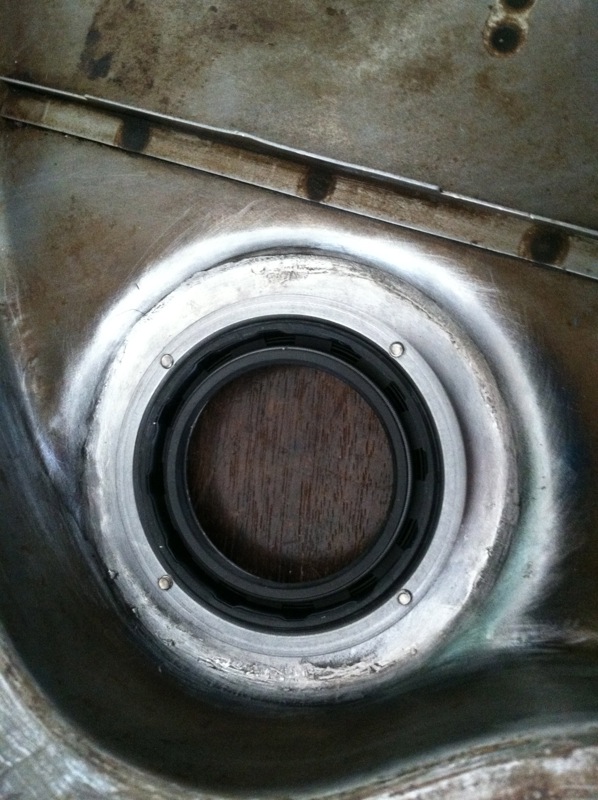 6. Installing the timing cover on the car; perfectly concentric for the first time.
My stock felt seal was so shot that the car sprayed oil at idle. So far, with the new seal, it is clean and dry.
Here are the dimensions of the seals I replaced, just so they are handily available:
Front crank (timing cover) seal: 39.7 x 53.98 x 7.95
Differential pinion seal: 35 x 64 x 13
Rear outer axle seals: 30 x 45 x 7
Transmission (rear) output seal: 35 x 50 x 11
Enjoy.