There were rumours that Datsun 1200 was near the Thriftway Store in White Salmon Washington. I too had hear the rumours and spent 2 hours driving around looking for this car. I shared this rumour with Exit 64 who lives across the river in Hood River Oregon, he didn't find it either along with a whole host of others.. 4 houses down from the Thriftway..This car was on Craig's List, Portland Oregon-I responded just a little to late as the owner of Advanced Composite Systems responded first. This was grandma's car and was stored in the garage since 1997. Here's the pics.
Loaded up for the trip home to Vancouver Washinton.
After a good scrub!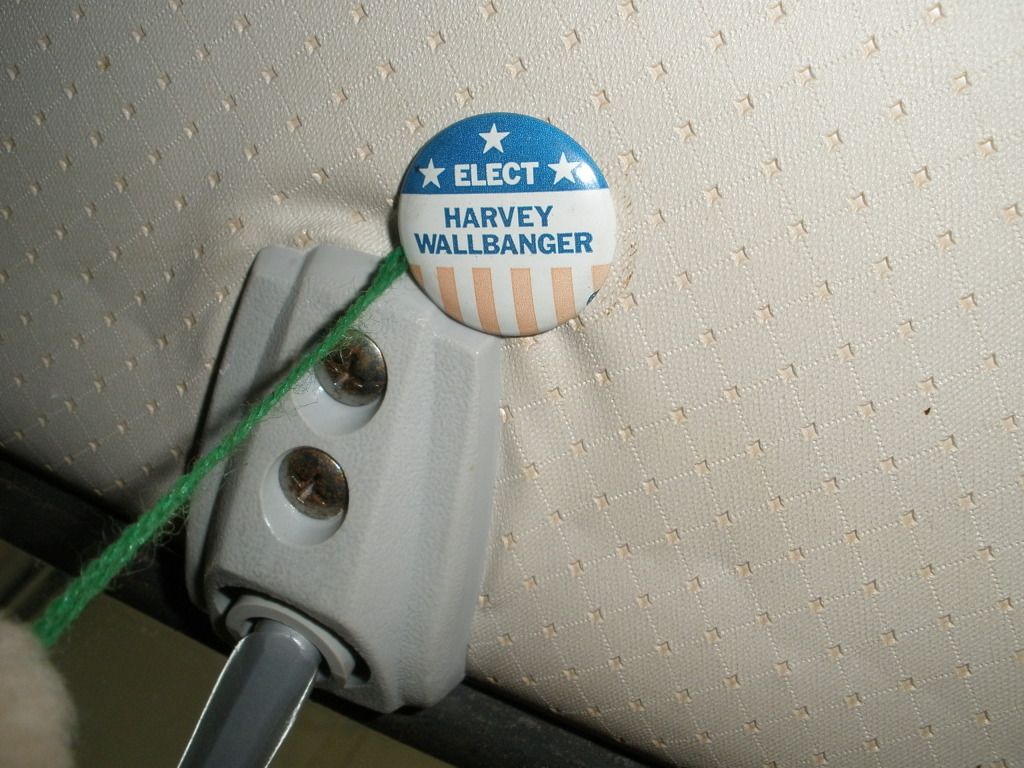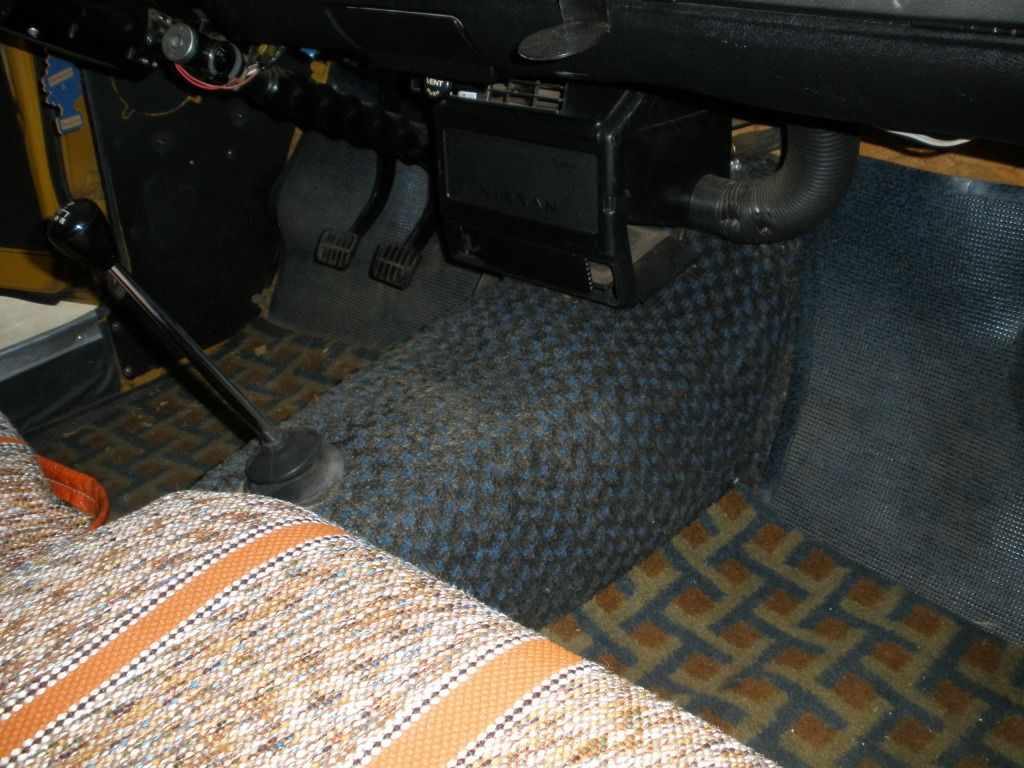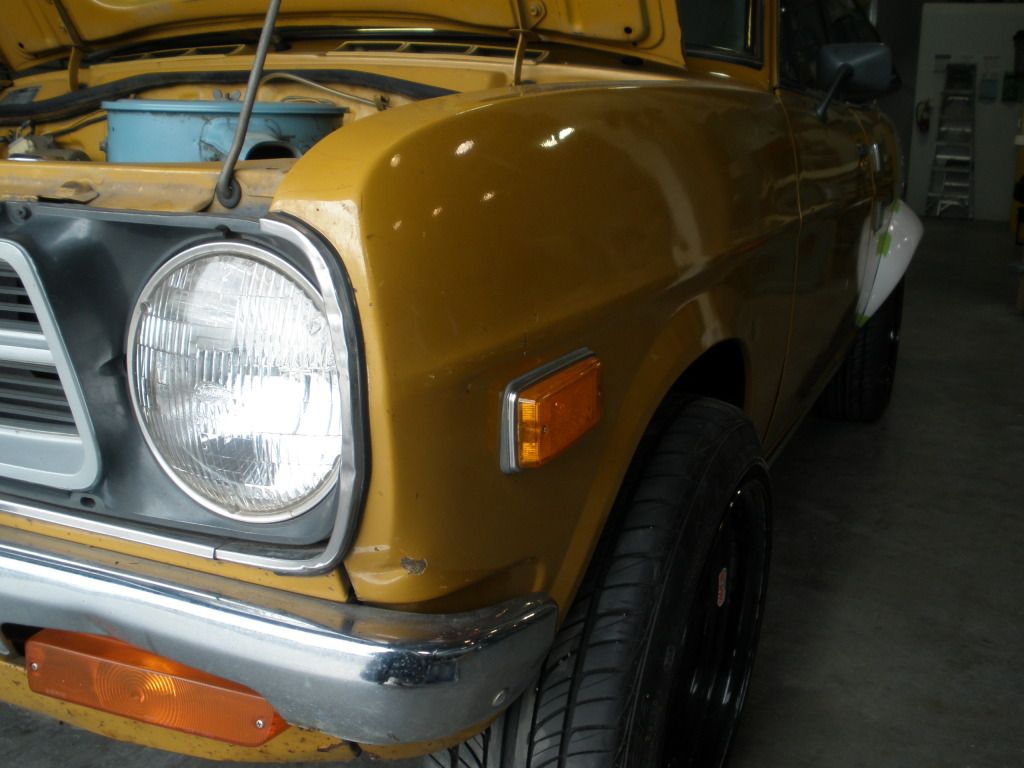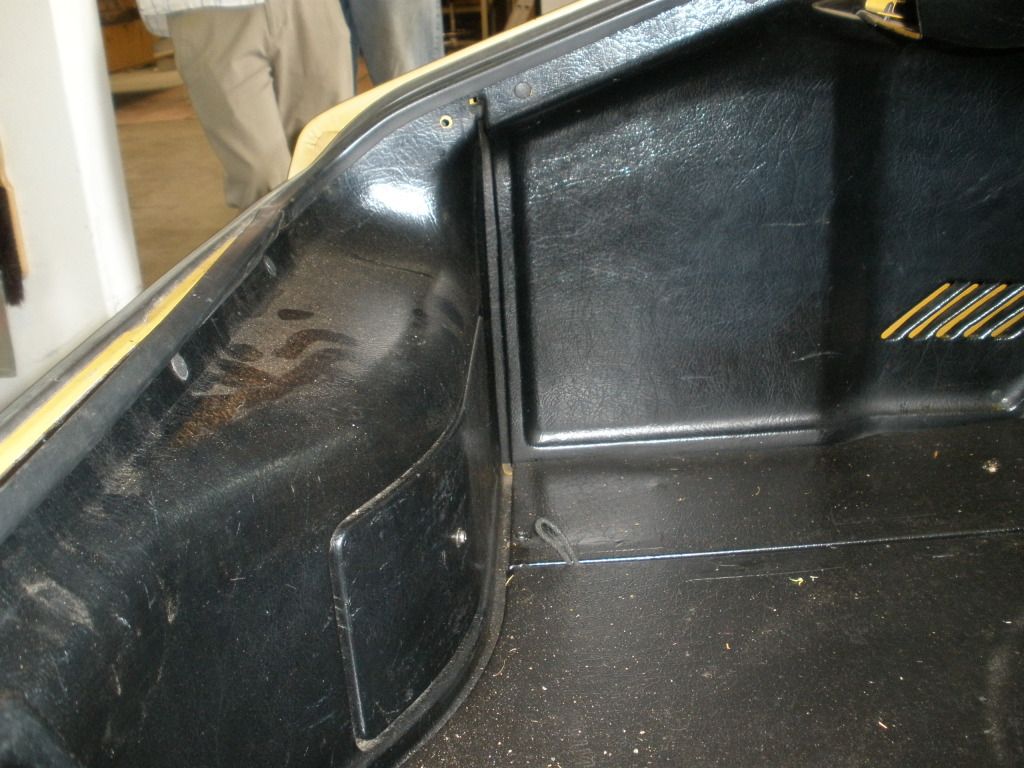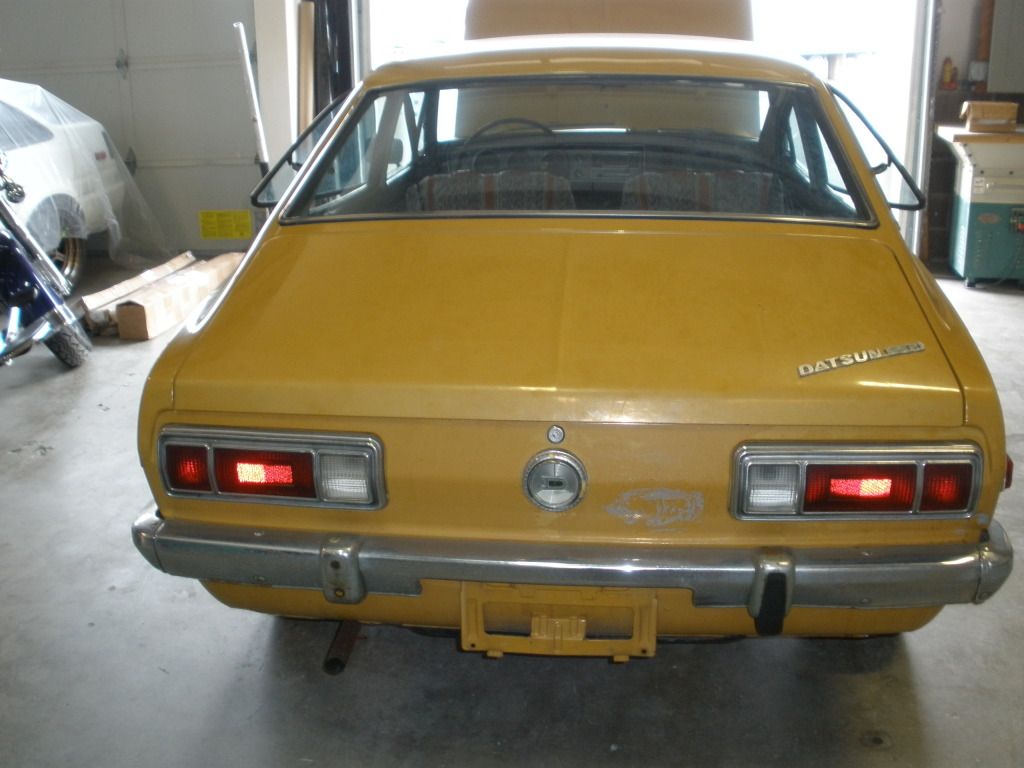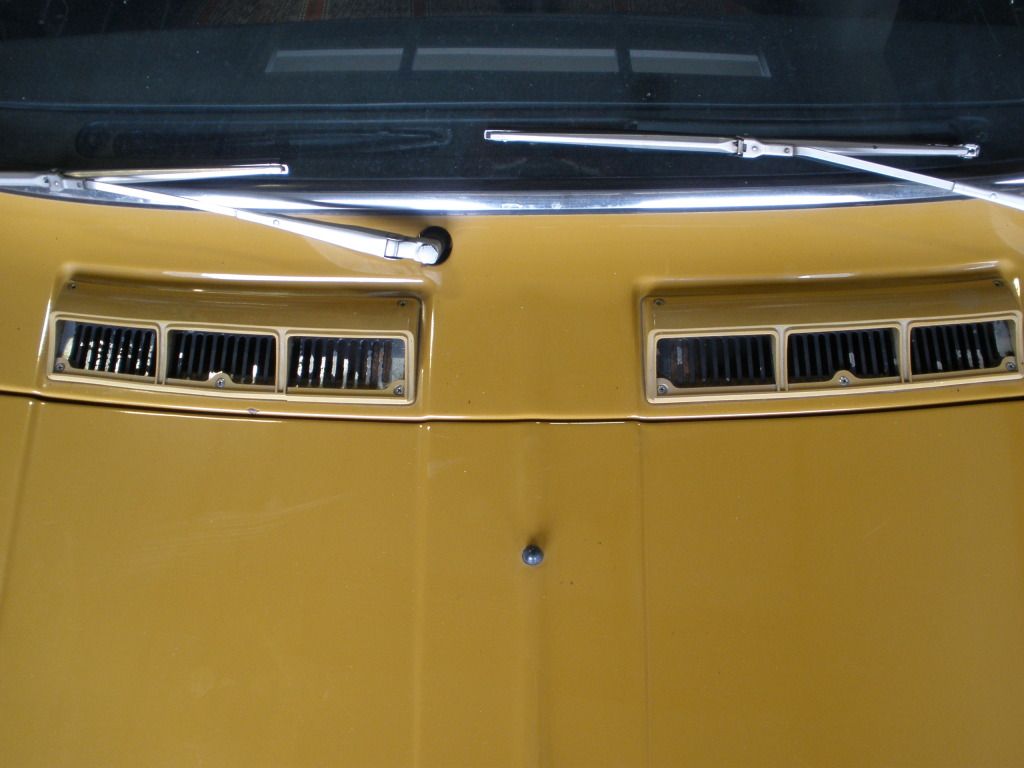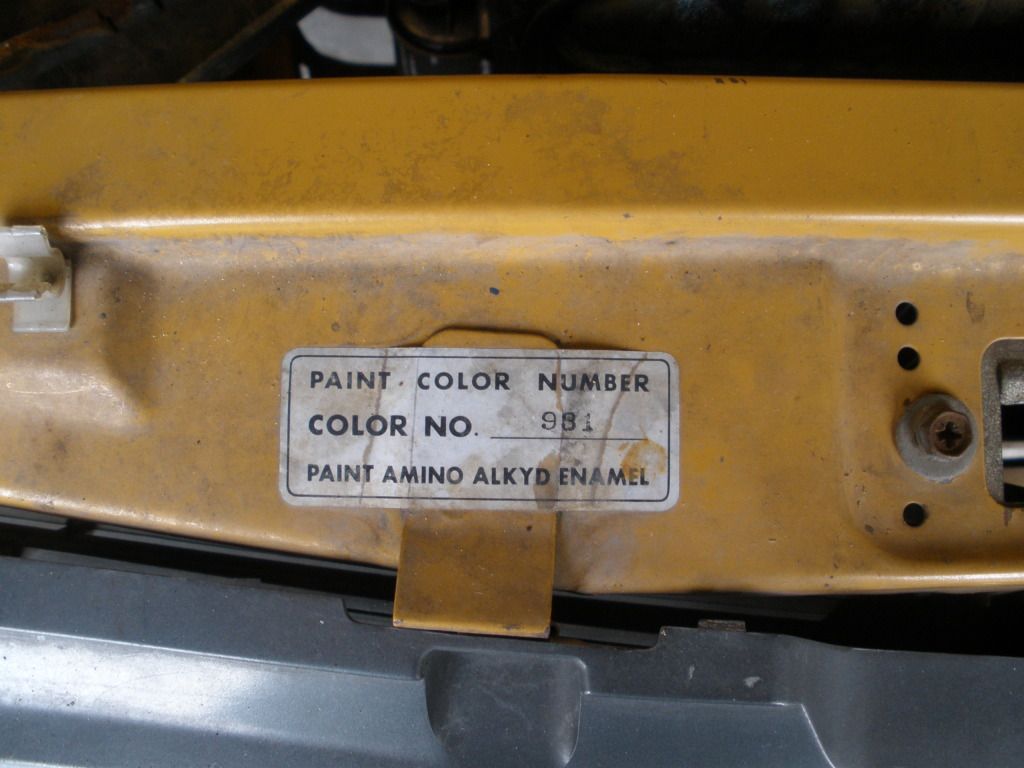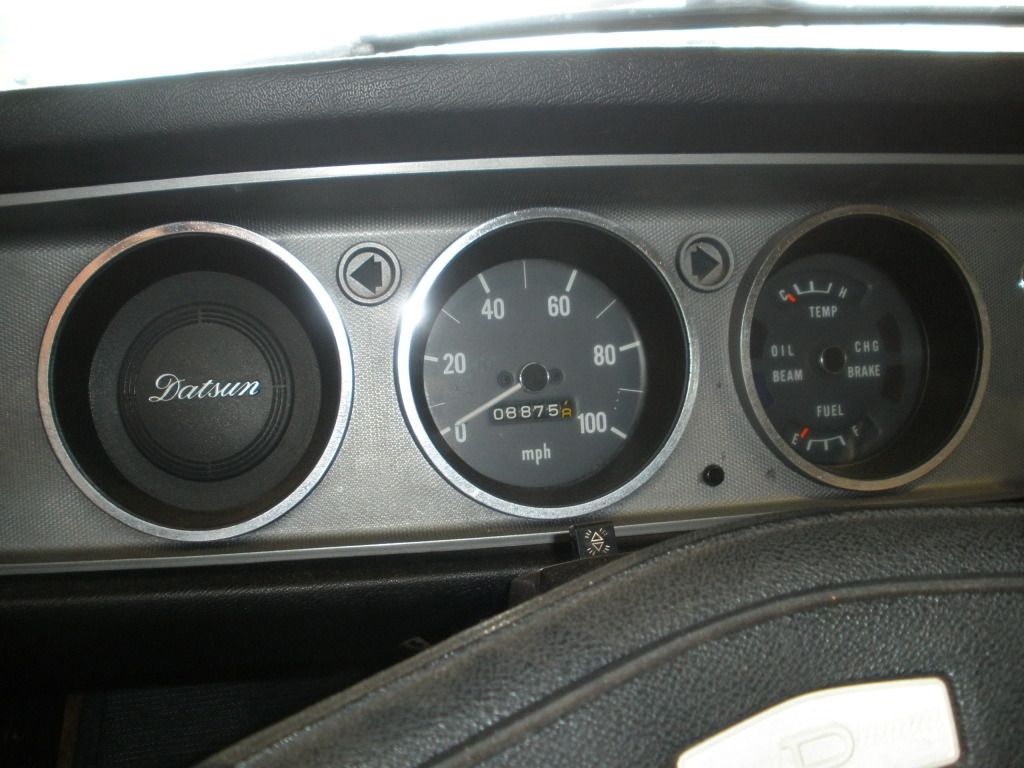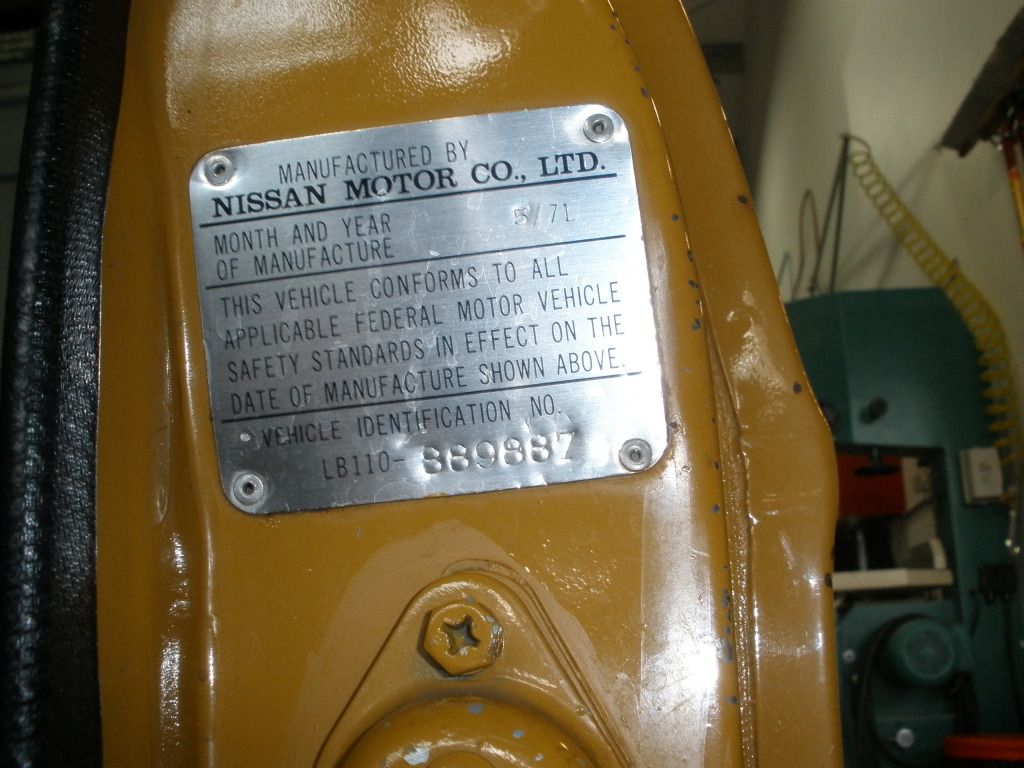 The wheels were only for mocking up possible fender flares. The brakes will be repaired and the car will driven as a daily driver..YES!!