This here is a writeup for installing a Hydraulic e-brake into a Datsun 510. (install is most likely the same for other models depending on brake line location)
Here's a list of everything your going to need:
First things first is a hydraulic e-brake. I got mine off Ebay for $84.90 with free shipping. The SICKSPEED one.
2X 15" 90° -3 to straight -3 I chose steel braided line. RUSSELL PN# 655032
1X -3 3/8"x24 inverted flare male. usually sold in a pack of two but, you only need one. RUSSELL PN# 643961
1X 3/8"x24 -3 female brake fitting. RUSSELL PN# 641291
1X 7/16"x20 -3 male brake fitting. RUSSELL PN# 641321
2X 3/16x3/16-24 Brake ends. EDELMANN PN# 121003
A drill and a drill bit. I don't remember the exact size I used but, it can't be that hard to figure out.
Your also going to need a double flare kit. I rented mine from autozone make sure you get the metric one.
Now for installing:
Before doing anything REMOVE THE DRIVELINE!!!
The first thing I did when installing the handbrake was move it to the spot I felt was most comfortable drilled then mounted it. *stay towards the center of the tunnel to avoid hitting the brake line.
Now drill the holes for the lines to run through the body and then hook them to the master cylinder on the e-brake then run the lines through the holes you just drilled to mock up where you need to cut your brake line.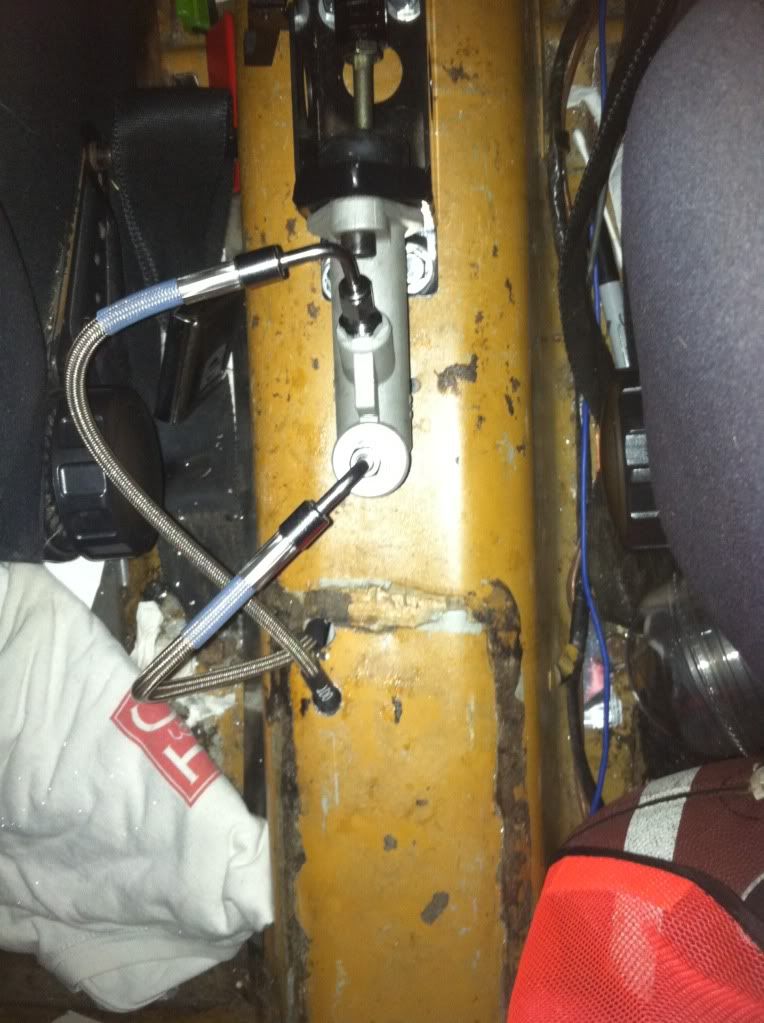 Now that the lines are running though the body crawl under the car and cut where the end of the steel braided lines meet with the hardline.
Now slip on the brake lines ends and grab your flaring tool. what you want to do when flaring is make sure the line is sticking out enough so the adapters bottom lip is hellaflush (lol) with end of the tubing.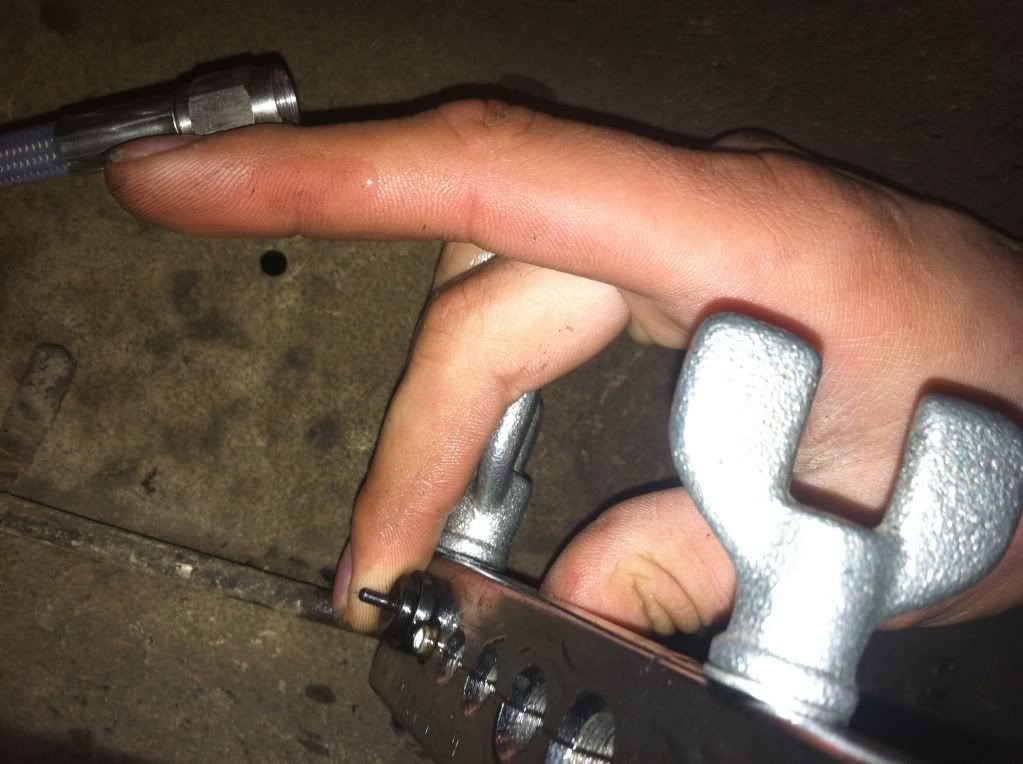 Now your ready to double flare. (I'm not going to show how to do this there's google for that)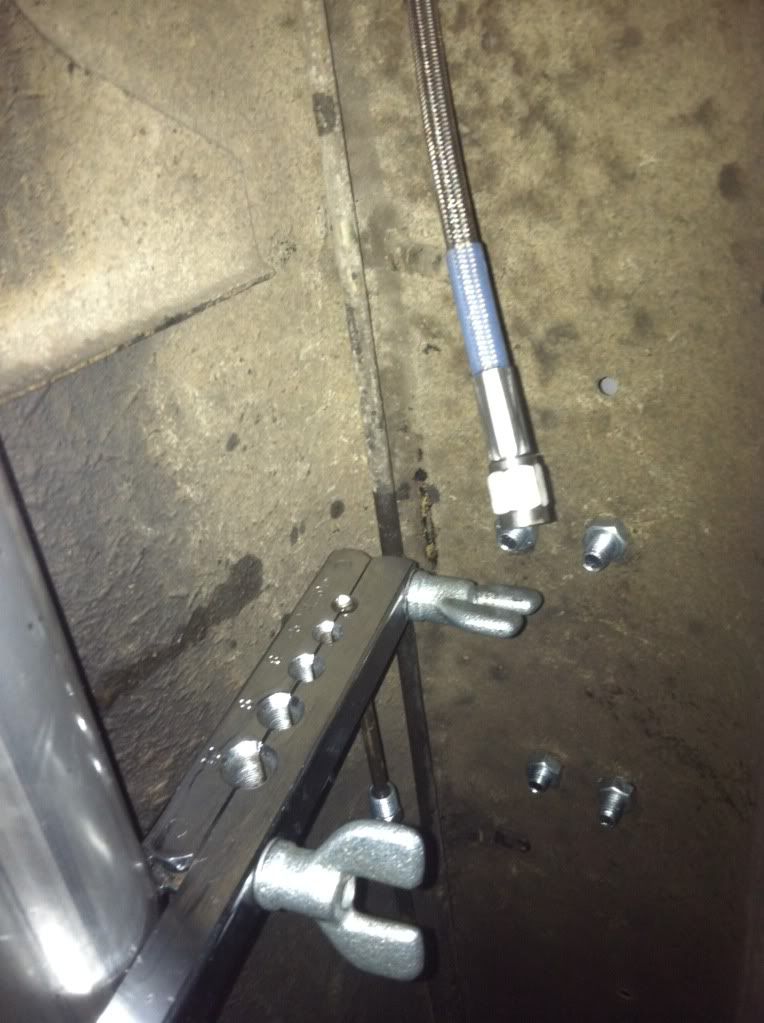 Now that both lines and double flared and you cleaned the brake fluid out of your eye your ready to install the fittings.
Install both the 3/8"x 24-3 female brake fittings to the end of the braided lines and connect them to the brake line ends.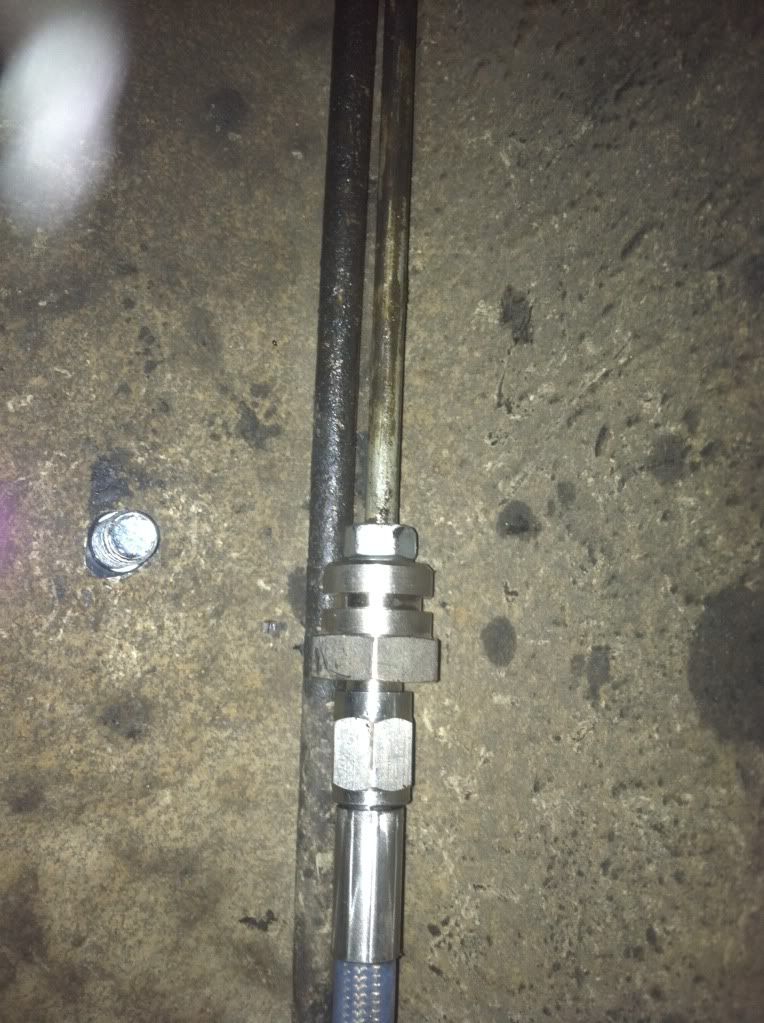 Now just bleed your brakes as if the hydraulic e-brake is not even there.
One more thing is get some rubber grommets to put on the lines where they go through the body to keep them from rubbing.
Final product: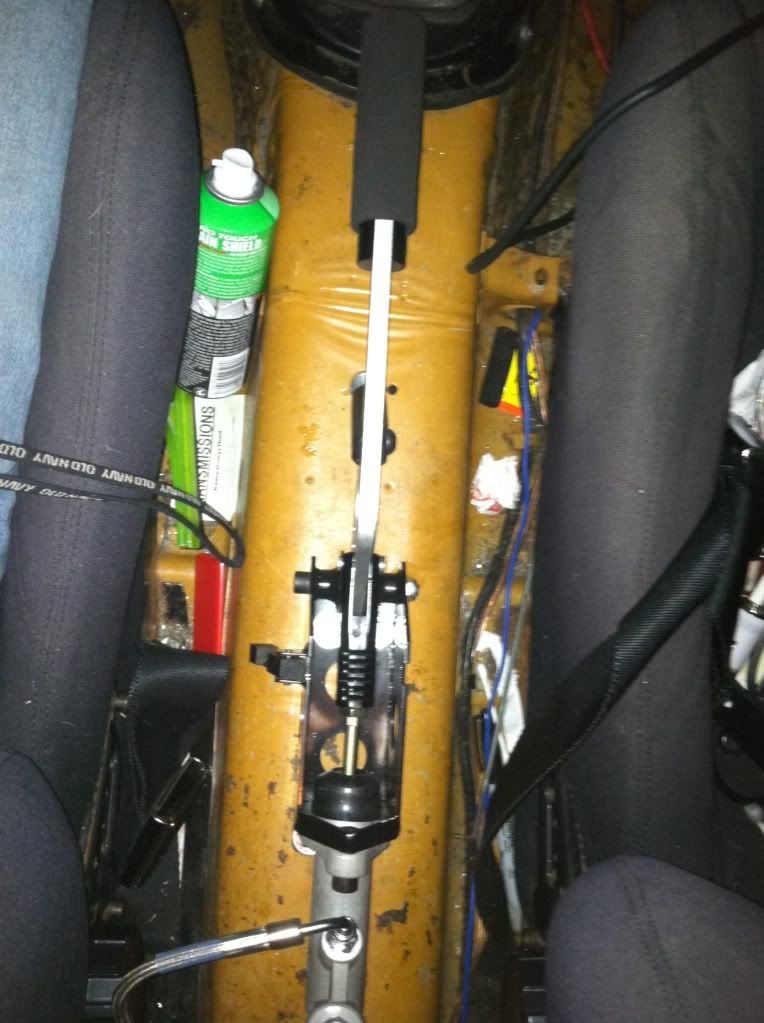 Thanks for reading hope this helps out.