So I never set up a thread for my 620 and figured it was about time. So I bought my truck in November of 2004 for $1000 with just under 78,000 original miles on it.

This is how it looked when I first got it.



Then in July 2010 I desided to change it up abit, so I got some tips and advise on how to paint a vehicle and went after it.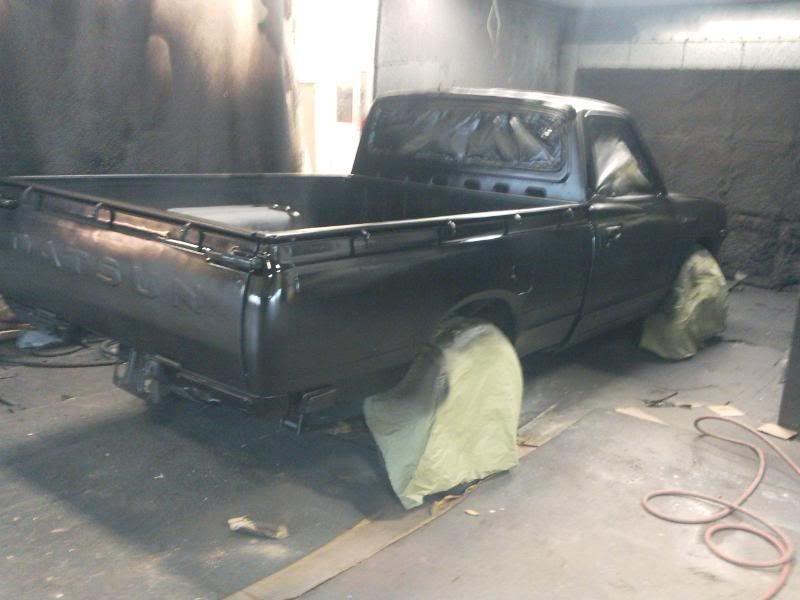 Then in the early spring of 2011 I had a member of our local Nissan car club make up the tattered BRE race stripes. I painted the centers of the wheels and did a Rising Sun on the gas door.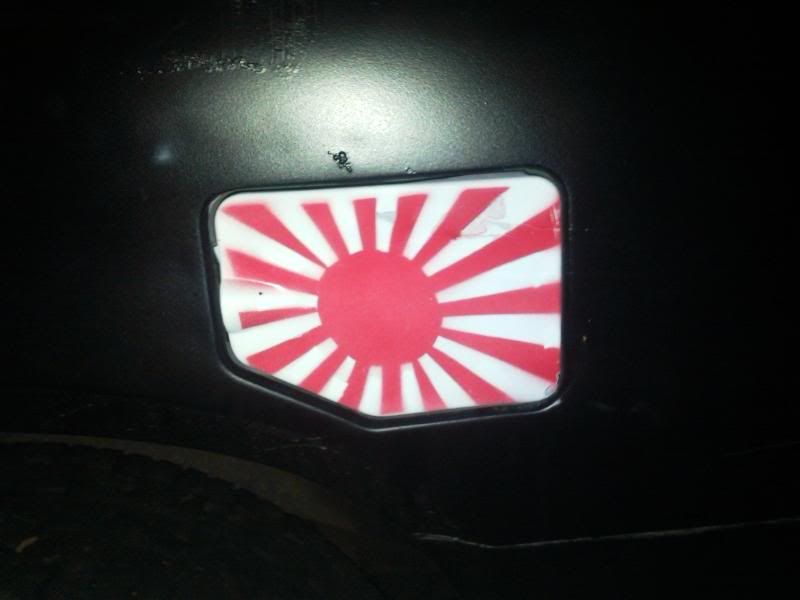 I got pulled over one day for not having a rear bumper. So I bought a peice of angle iron and had Duane, aka. Greengoon, weld it behind the lights between the frame. This way I got the ticket dropped and don't have to put a bumper back on.




I destroyed my door panels when I replaced my door lock cylinders, so I shaped and painted some aluminum sheet metal door panels.




I finially got some smaller tires so I could lower it. I took it over to Duane's and we dropped it nearly 8 inches. Just did the front torsions, cut the bump stops in half, then put 4 inch blocks in rear, as well as removing 2 leafs from the pack. Still have room to clear speed bumps and even rides desent. I didn't take oics of the lowering process sence it's been covered before, but Duane took pictures of the finished product, so I'll have him post those up as soon as he can. I also painted the rest of the wheels flat black as well as the windsheild wipers and side mirror. And did the front bumper and door handles in black chrome.