Okay, so I had a thread on the 510 section, but now that the car is actually starting to get underway I decided to make an actual "build" thread. This is kind of a father son project, so the "we" will be my dad and I working on the car.
I got the wagon in December of 2010, and it was basically all cleaning from then until the summer of 2011, which is about when I got my driver's license.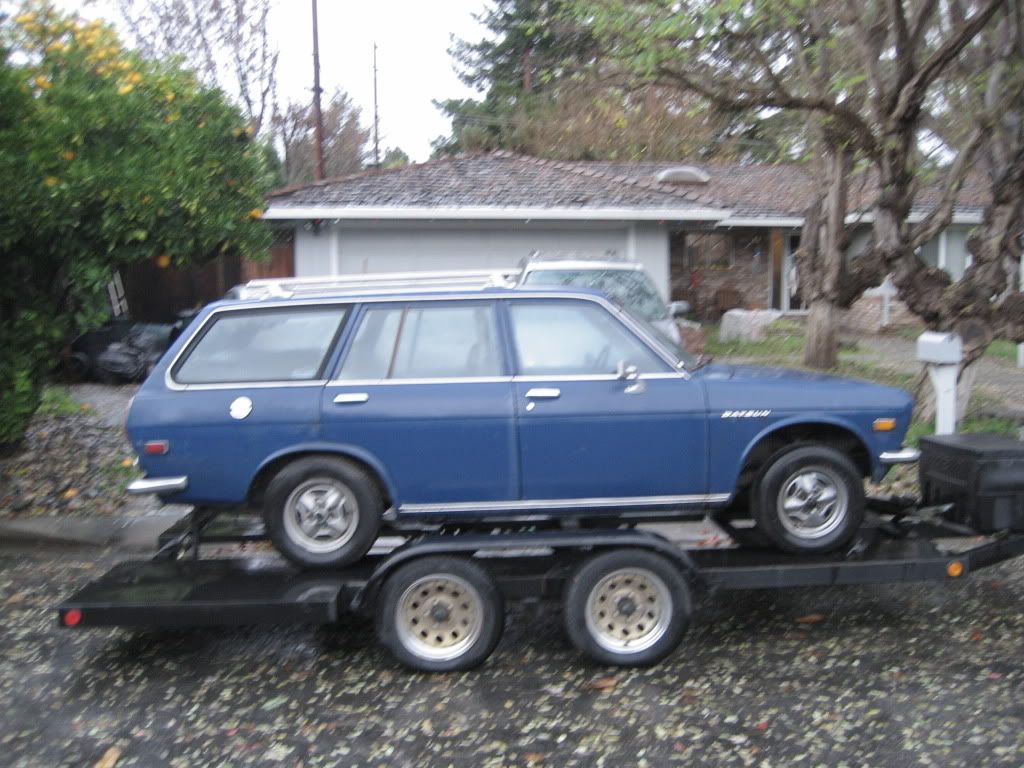 White interior....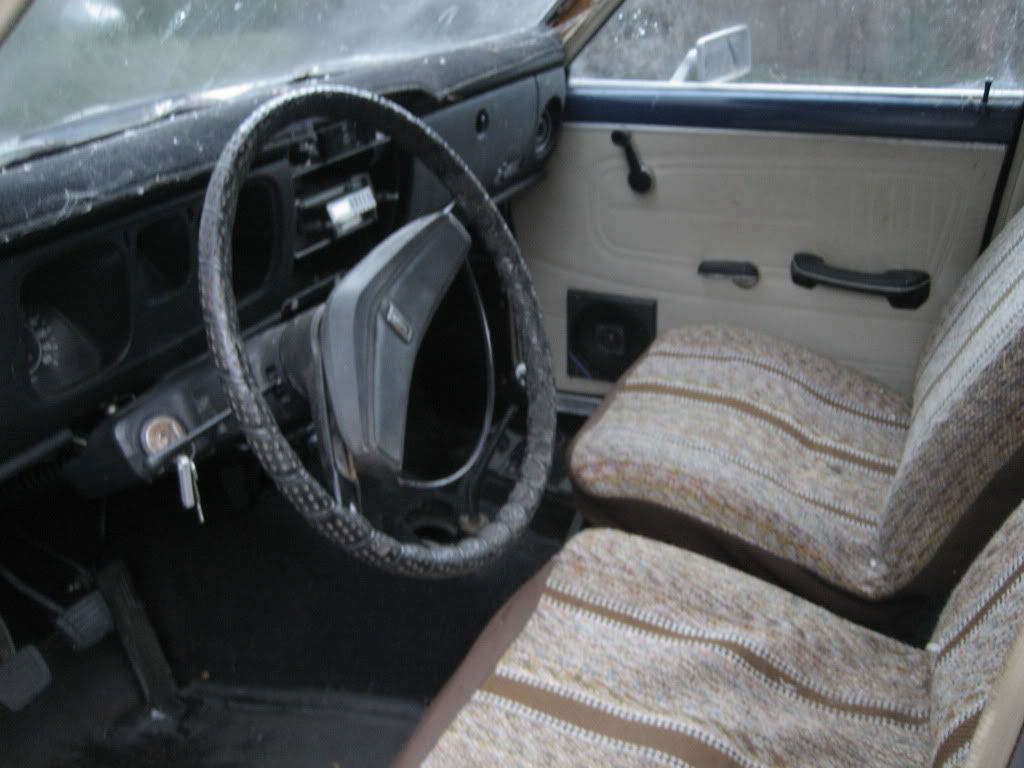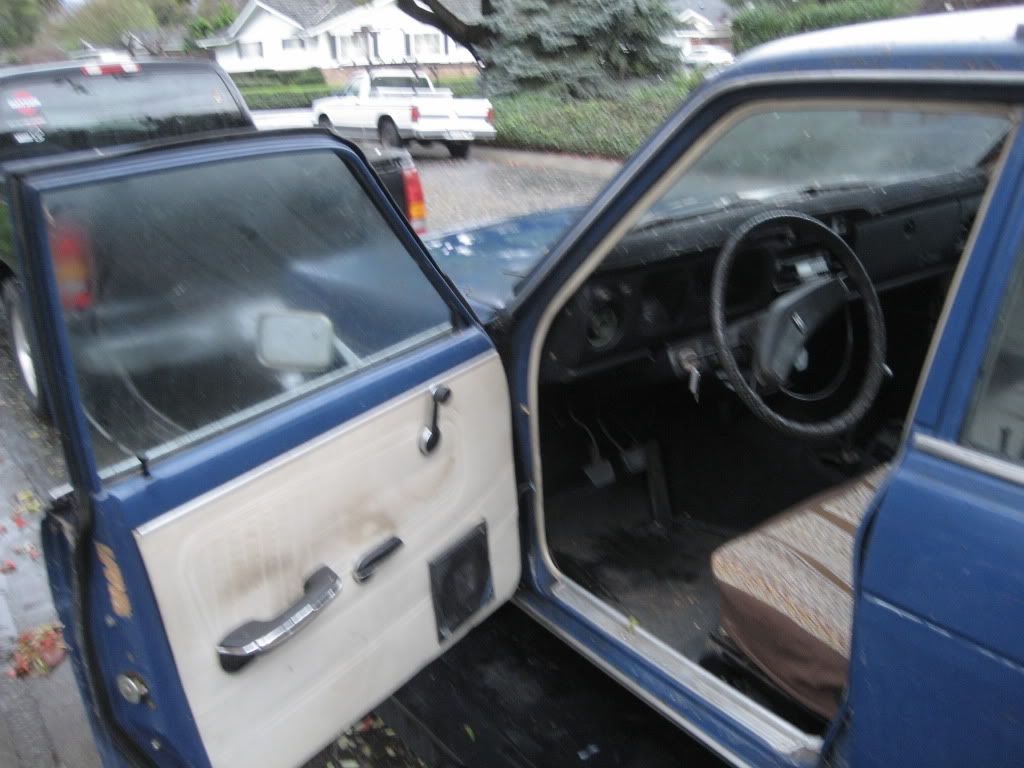 Once the car was "clean" and summer came around we tried to start it... well turns out there was so much crap in the gas tank that it was plugging the fuel line, so we shipped it off to get recoated and blew the fuel line. Once that was done we replaced the brake lines and the master cylinder. Then she was out for her first test drive!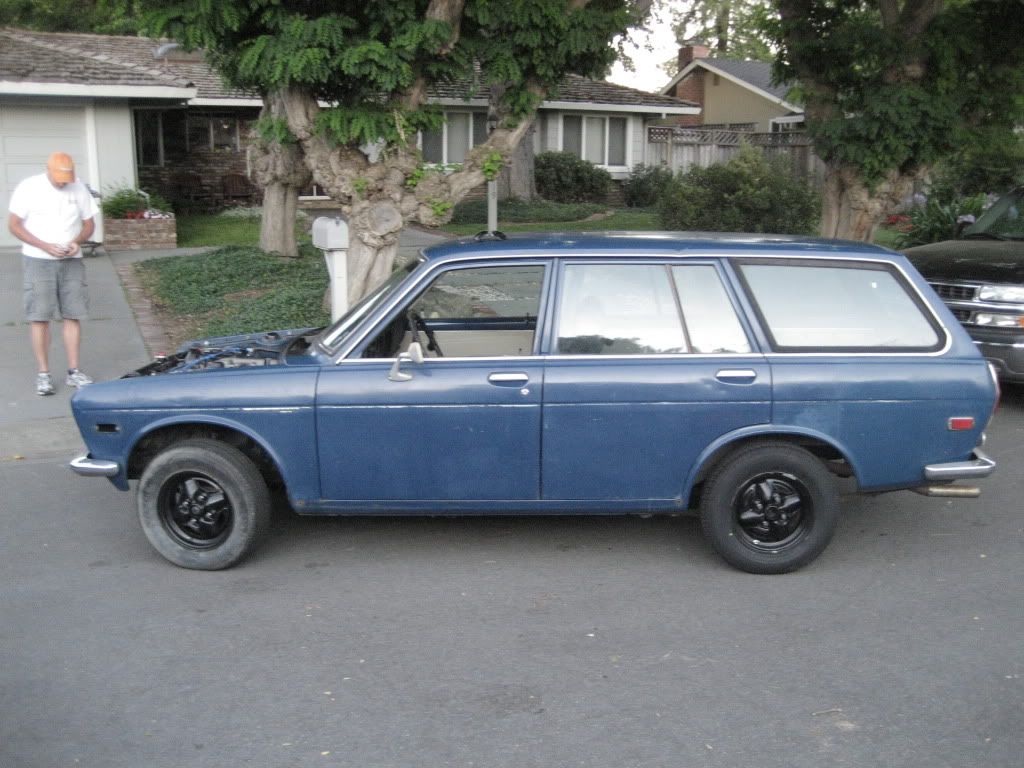 That was the day before school started, so the hood was on and that night and it went with me to school the next day. The look on people's faces made me want to roll over and die laughing, but the girls were all in agreement that it was much cooler than the two mustangs that have been cruising around lately.
I put some beauty rings and chrome lug nuts on the old toyota steelies that the car came with, and I've been rocking them since last august. Soon though, everything will change.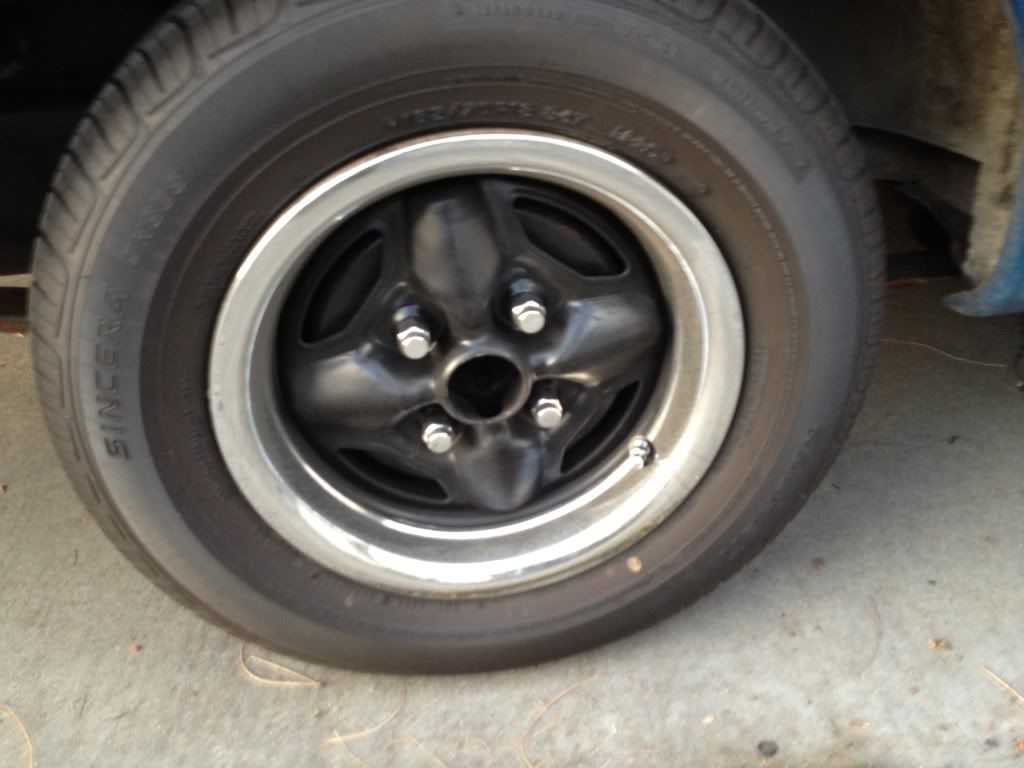 Did some improvements on the interior as well as some tear down to fix the heater core and put a JVC in (I got tired of putting an iPod dock in the passenger seat whenever I wanted to listen to music.) and got a new steering wheel.
It's actually a hand - me - down Momo from my dad's 510 (the deal was I'd "buy" that one from him so he had an excuse to get a nice new shiny one for his car)
Decided that the rusty hatch needed to be covered up, one of the PO (not the one I bought it from) tired to paint it and got the body color wrong and didn't seal it.