The Real fun starts down at post #18! Everything else before that is old stuff from when I first got my truck.
I thought I would finally post up some pics of my "new" truck. I have had it for a year but have only had it driving for a week now. As I already had an '84 720 while I was fixing this '85, my wife simply referred to the '85 as "that other damn truck" because of all the bs I have put myself (and her) through getting it going. Here's some pictures of it as it stands now, and I will follow those up with the ridiculous story of me vs. the truck.



You can see my rust bucket '84 in the background. It's for sale if any of you want a rusty Utah 4x4.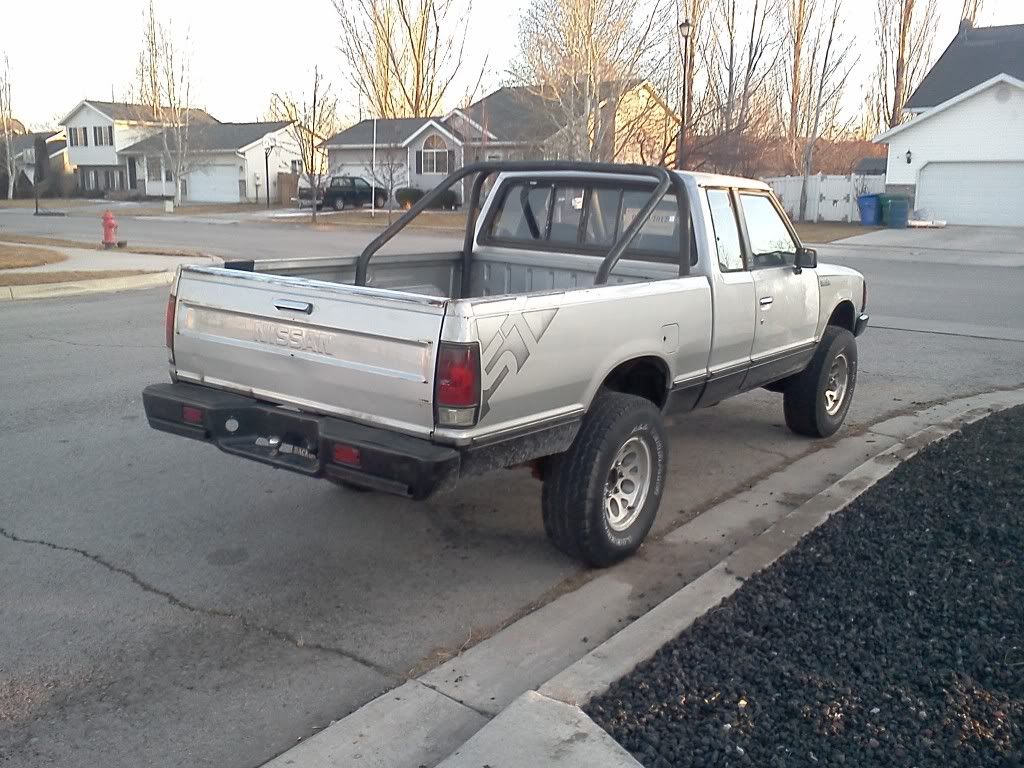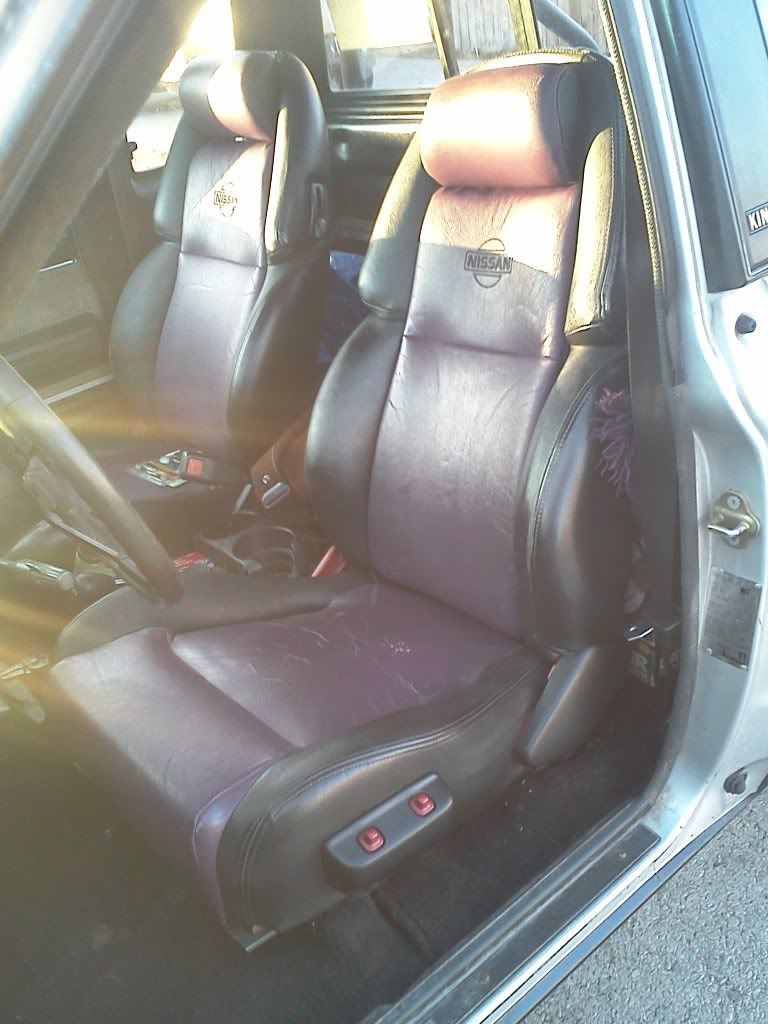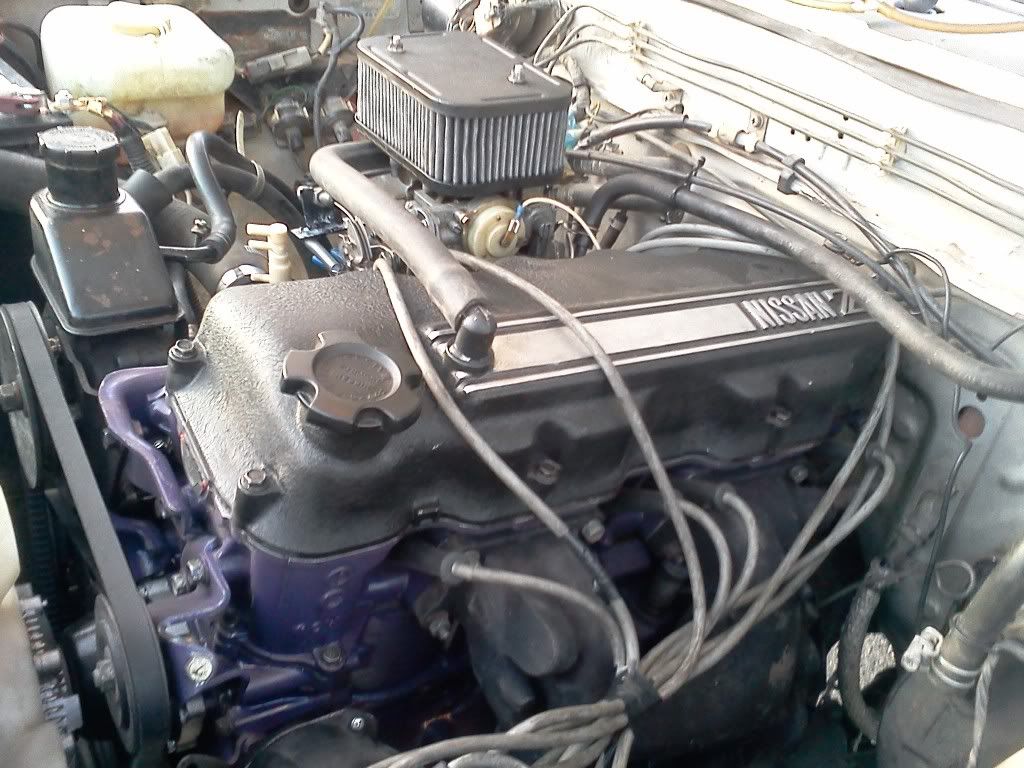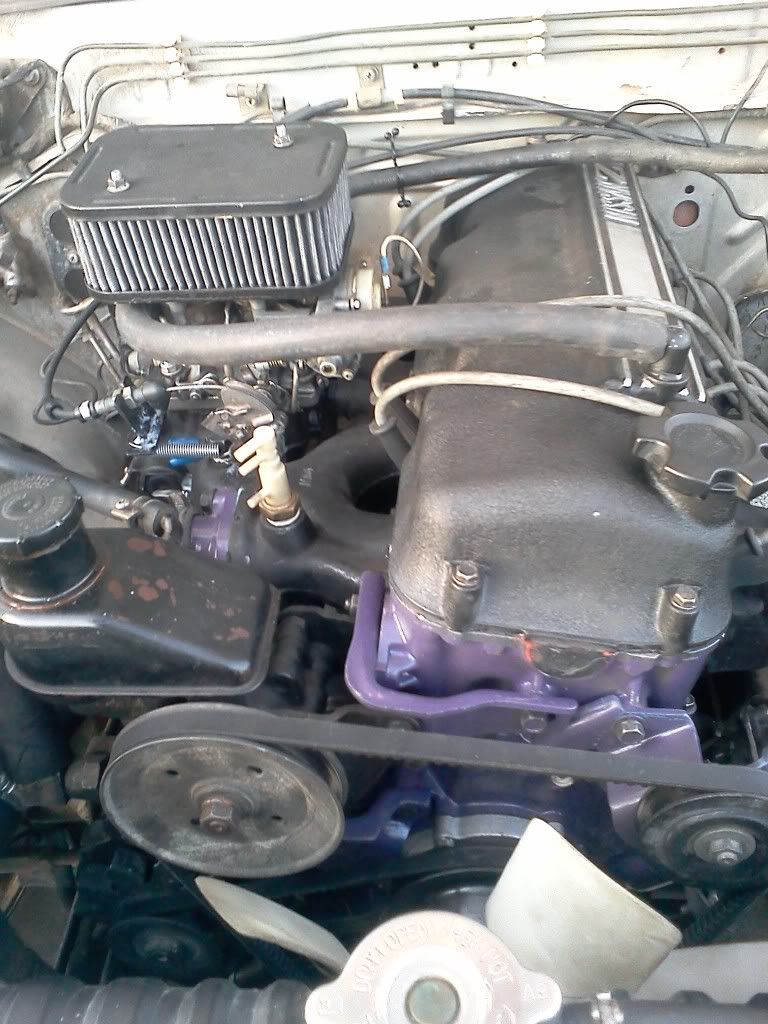 I bought this truck last year for $300. No transmission at all, front end torn out and left in the bed, and had not been run in over a year. Engine was supposedly good with only 5000 miles since a rebuild. Half the work to remove the engine was done as the previous owner was thinking of a V8 swap. The truck also came with no wheels or tires, so I had to borrow some to tow the thing home.

I found a trans from a guy who was parting out a rolled over 720. When I went to get that I also picked up from him the roll bar and a full exhaust (as this truck did not have exhaust when I got it either). Once I had sourced the trans, I got my friends together and we threw the trans back in and got the front end all put together and got the engine all hooked up. I threw some junkyard 15" rims and 31x10.5 tires on to it for rollers. Somewhere in here along the way I also installed a set of Z32 buckets. Most comfortable factory bucket I have ever sat in.


Engine would not turn. Starter just clunked. Had not even thought to try manual turning the engine before now. So, we got a big bar and put a socket on the crank and turned it. We rocked it back and forth and back and forth over maybe a 20 degree range a few times. After fighting it with the bar and the starter for an hour, we finally got it to spin free. It ran for about 8 minutes then locked back up. It was done.

I told the wife I would have to take apart the engine, but at least when I was done it would be like new. I was wrong about the new part. This was the first bottom end I had ever tried to rebuild so I knew I needed to go carefully. I had the help of a more experienced friend on everything but the most important part. I got impatient on a day I had off and he didn't and put in all the bearings and the rotating assembly myself. I took pics and asked him questions and followed the book, etc. I felt great about it. I had even taken the time to completely clean down and paint the motor and the manifolds.
I went beyond that and took the much cooler looking valve cover off my '84, cleaned and painted it and swapped it over.

Engine gets put back together, gets put back in, we fire it up. No oil pressure. Fight that for a while and finally get another oil pump. It works. Everything seems to be ok. We tune the Weber 32/36 that I put on there, time the beasty, seems great. At this point I actually swapped the valve covers. After that I had a dead cylinder. Oddly enough it seems that some of the adhesive used to mount the PCV duct inside the valve cover was holding one of my valves open all the time. I popped that goo out of there and it worked fine, but that was just one more problem we ran in to.

I take it for it's first drive, get about 100 yards, and the engine locks up. We can break it free but it locks up after a bit again. Soon as it gets warm it stops.

Get some advice from here, yank the motor again, pop off the oil pan only to look inside. I find one rod bearing that is hashed up, come to the conclusion that it was a bad off shelf bearing seeing as how I did not actually measure bearing clearances. I get a new rod bearing and when I install it, I plastigage it, then just for safety, I plastigage the other rod bearings too. They all check out so I assume that was the problem. Motor goes back together, goes back in truck. I even go register and insure the thing at this point.

Half an hour of driving later, engine locks up on me on the freeway. Had to get a tow home. Wife pissed cuz I apparently suck and the "nice" 720 is showing itself to be a bigger piece of garbage than the crappy one.

Wait a month, pull the motor. Wait a month, disassemble the motor. My experienced friend actually took it apart for me while I was working on my yard around him. He asked me how the crank is oiled. The stupid light goes on. I put the friggin main bearings in upside down and blocked the oil passages. All of them. I did it with thought and purpose. Idiot. No oil to crank means none to rods and none cylinder sprayers. I now have a blued steel connecting rod that has been magnetized and has a bearing basically welded to it, a destroyed rod bearing journal, and next to that, a destroyed piston that had galled to the cylinder wall a little.

Now I spend a month super pissed at myself because it was such a simple mistake that had now destroyed a perfectly good core. I clean up the block and rehone the cylinders, they are ok. Then I go and get a junkyard rotating assembly, and purchase a complete new rebuild kit. I measured everything out. It was all on the loose side of acceptable. Finally get the damned thing back together and it runs like a champ now. Still some work to be done, but overall, it is now an awesome truck.

All it took was Finding and installing a transmission, installing the front end, pulling and installing the engine 3 times (plus another engine in the junkyard) while rebuilding completely twice. Man, if I'm not awesome with the front half of a 720 by now, I never will be.
Anyway, I love this truck and (especially after all I have put in to it) plan to keep it around for a good long while.

Next up, install the grill guard I have, and rebuild the front suspension (bushings joints etc.) Followed by complete radio rewire and install.

And for those who read that whole novel, this is what my trashed crank is destined to become.