Here are a couple of pictures. First, the first repair I cut out and set on the fender. I'm not really sure how I buggered it all up, but I'm doing my damnedest to get it lined up. PAIN IN THE ASS!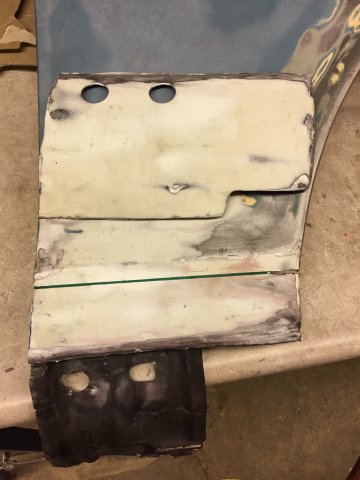 Here is the first cut of the new repair. I still have to fold the fender lip along the green lines that you see on the side.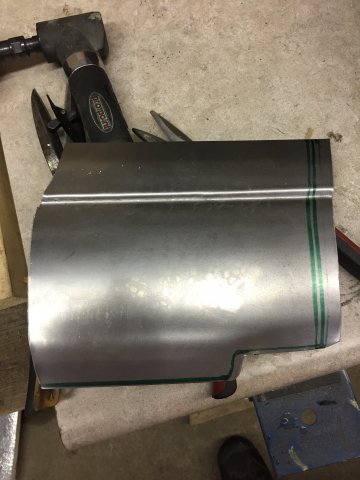 I'll spend some more time fitting and sorting tomorrow!
Until next time...