On this page.
Front end body work.
Park lamp cleaning.
Bed rack removal.
Taillight ground issues.
Front wheel selection.
I also worked on the front park, and turn signal lights. Here is a picture of the left side. In spite of the body damage on this side, the amber lens has only one small crack in it. Very usable, dirty, but usable.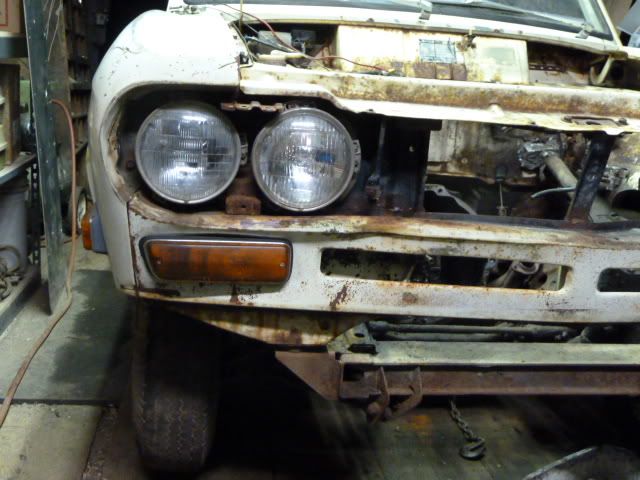 And here is the picture of the right side. It is dirty too.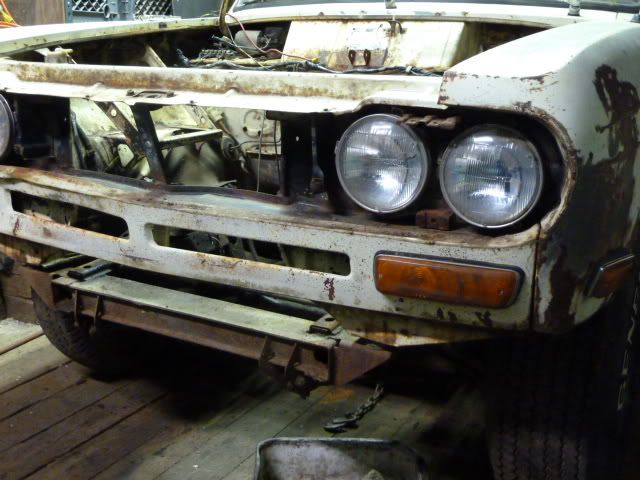 First, clean the lens.



And the trim.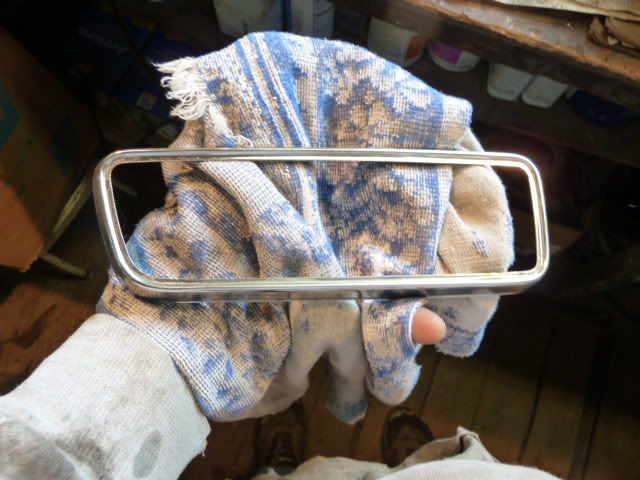 Here is the lens and trim ready to use. Well, one lens anyway. I also had some park and turn signal metal bases, that were derusted, by electrolysis, lightly sandblasted, primered, and painted. The back side, I painted black. I had some black Dupont Centari i used. For the front, I used some "rattle can" fake chrome paint. Also, I had some already clean gaskets.



Left side,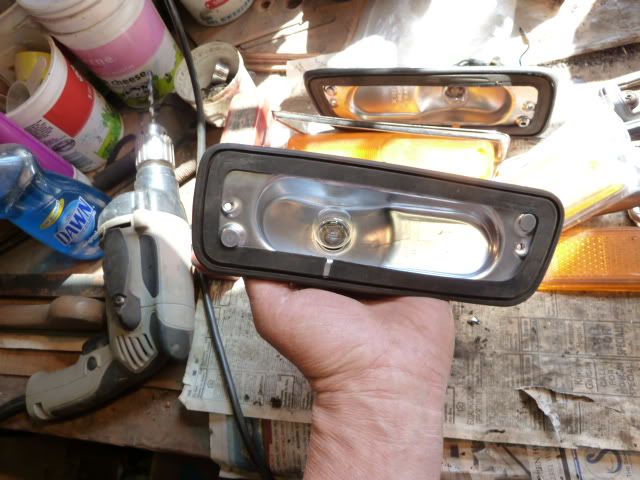 Right side. I am missing a welded on bolt on the right side of this base.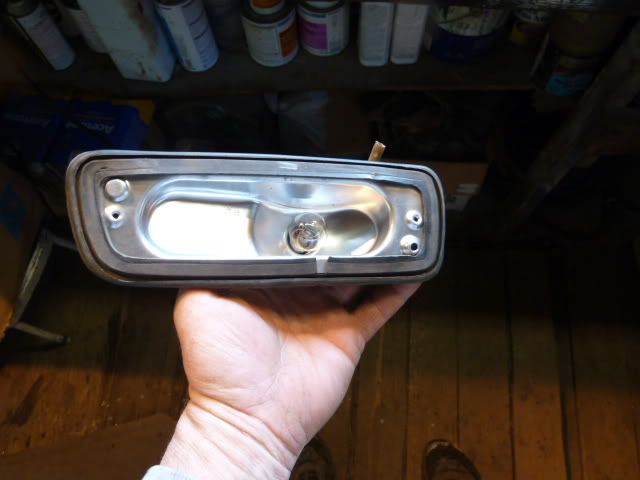 So I took the previously cleaned and painted bases, and put the just cleaned lens and trim on the bases, with the screws. I used this grease, just a little, so it will come apart the next time.



I tested the lights. Here is a park lamp test



And a turn signal test.



I also tested the left side in the same manner

I then put the mounting nuts on the turn signals.



And here are the turn signals ready to go on the truck.