This thread is long enough even I do not remember where stuff is. Because I can edit my own threads at any time, I am going to add a table of contents on my pages. But not all at once!
On this page:
Purchase
Engine inspection
Floor inspection
Roof patch plate
Engine bay tiding up, removal of extra brackets.
Carburettor issues
Test running, auxiliary gas tank.
Engine removal, replacing leaking core plug
Heater removal
Pressure test of cooling system, engine and radiator not in truck.
Start of body work, on lower grill rail
I bought this truck. MicroMachinery delivered it to me on Saturday April 10, 2011.
Here is a picture of it just after delivery, in the drive way.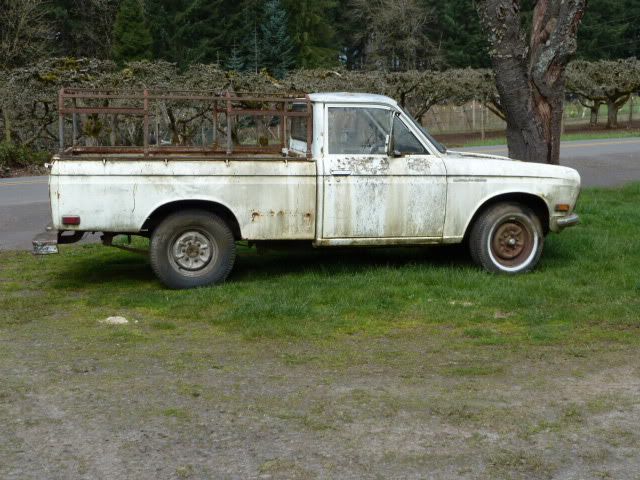 Here is a close up of the right door, complete with stuff growing on it.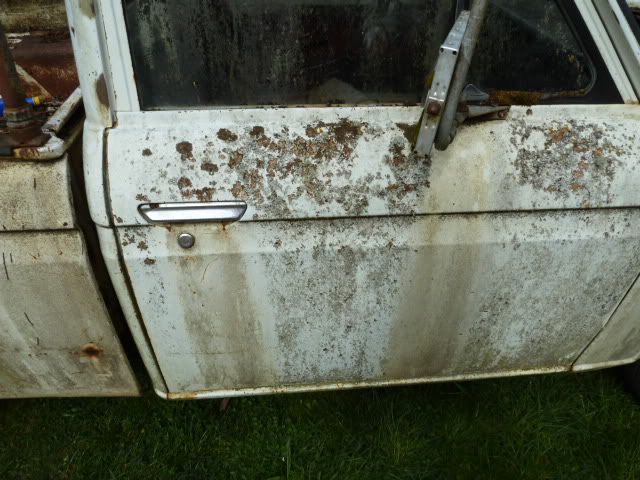 I spent part of the day cleaning it out, getting rid of old garbage like this,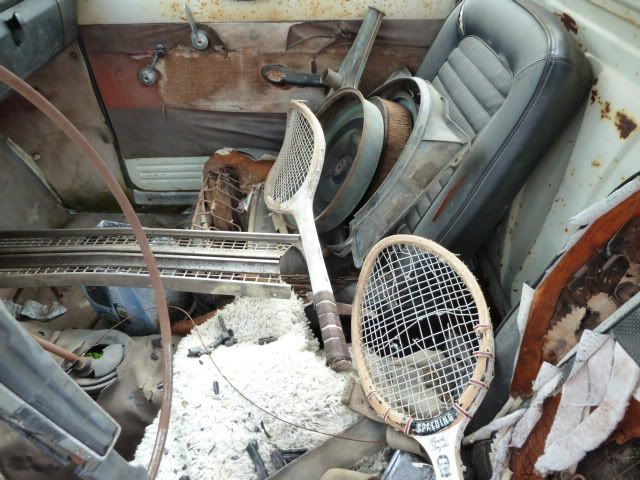 Here are more pictures.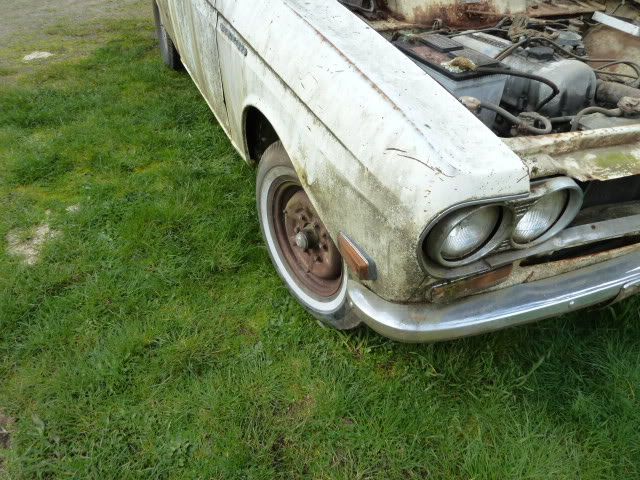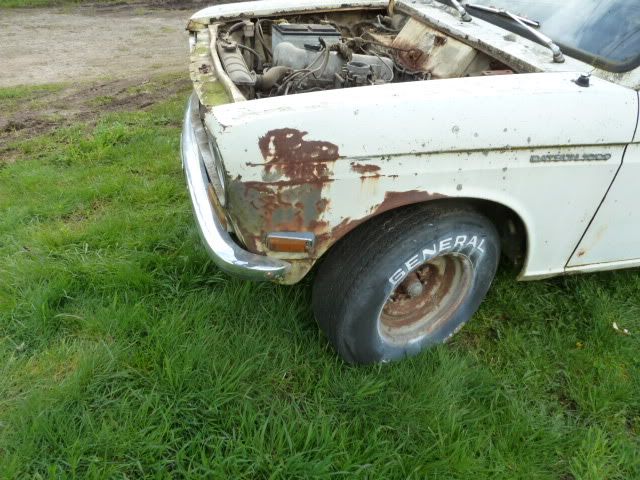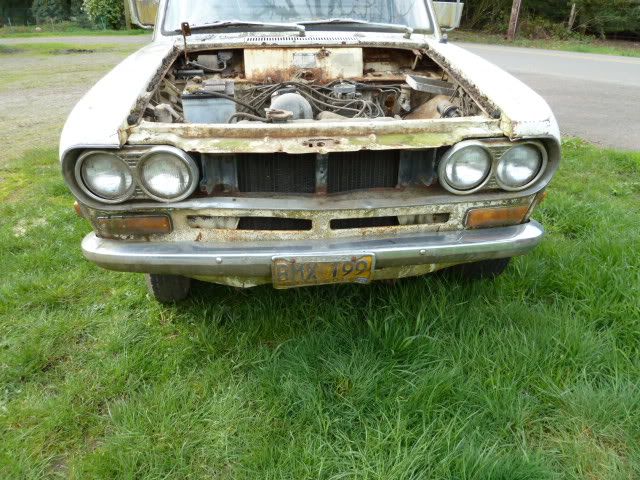 Here is the engine.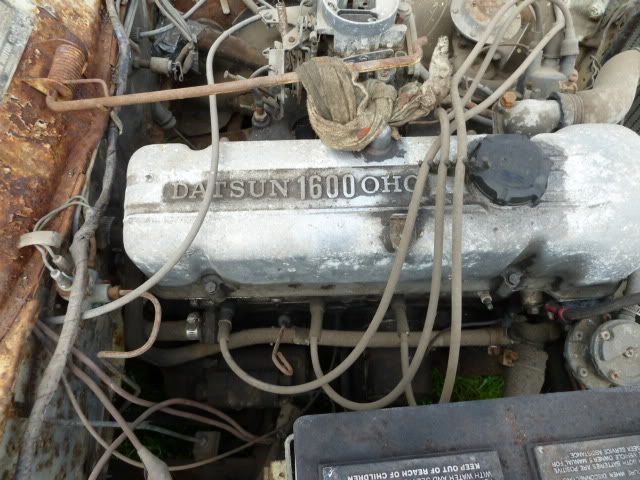 I took the cam cover off, to find out where number one cylinder was timed, and it looked like this. Pretty clean, a nice surprise.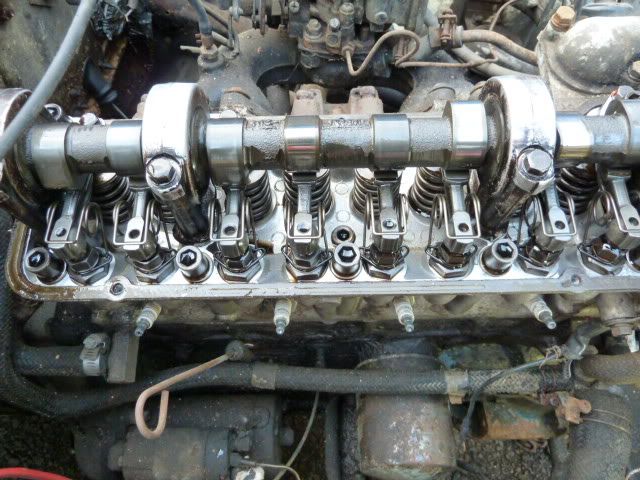 I did not get an alternator with this truck, but they left the bolts.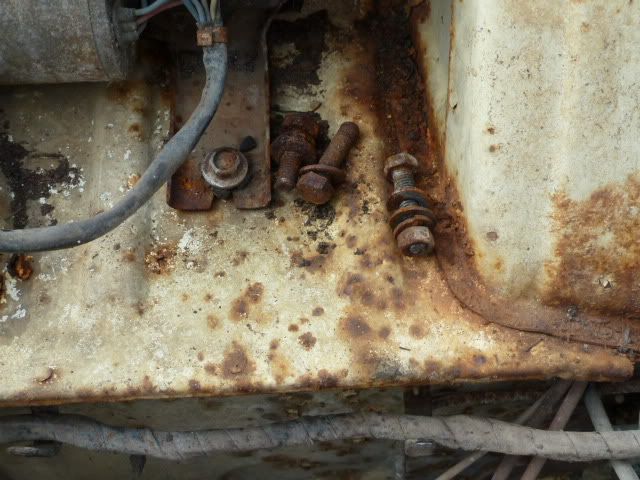 I bought this truck mainly for the parts, but I think it might have potential as a runner.
I did a compression test on the engine. All four cylinders showed 145 to 155 PSI, with the throttle closed. The throttle was stuck from the truck sitting. It was last registered in 1991.

After playing with the points, and the timing, I could get the engine to fire, and run briefly by pouring a little gas in to the carb.