It's getting cold out there, Ratsuners! For the 411 community, MikeRL411 has graciously done an excellent writeup regarding preformed heater hoses:
http://community.rat...__1#entry352909
But, that only helps the 411 crowd...And since I don't own a 411, so I did some research on behalf of the 610 community (may work for 710 as they are structurally similar cars, but don't hold me to it...)
Here is what I had. Original hoses that came with the car. Rotted. Cracked. 38 years old...(hose clamps omitted for clarity):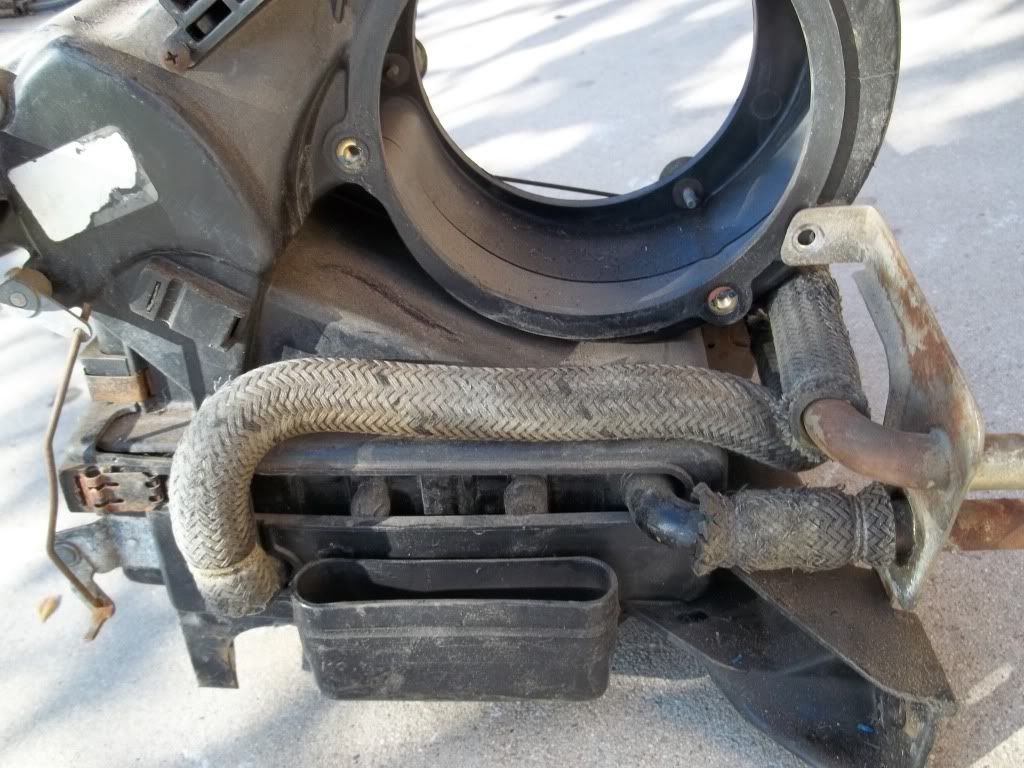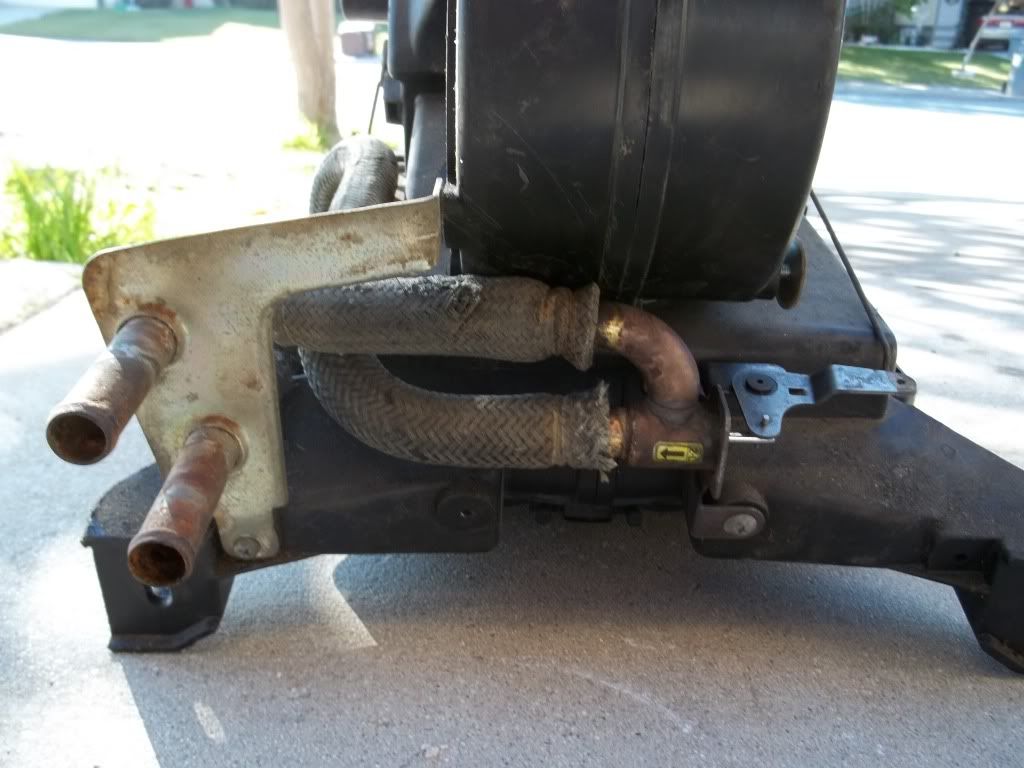 So I removed the main preformed heater hose (as you can see, the other two are simple straight lengths of 5/8" heater hose)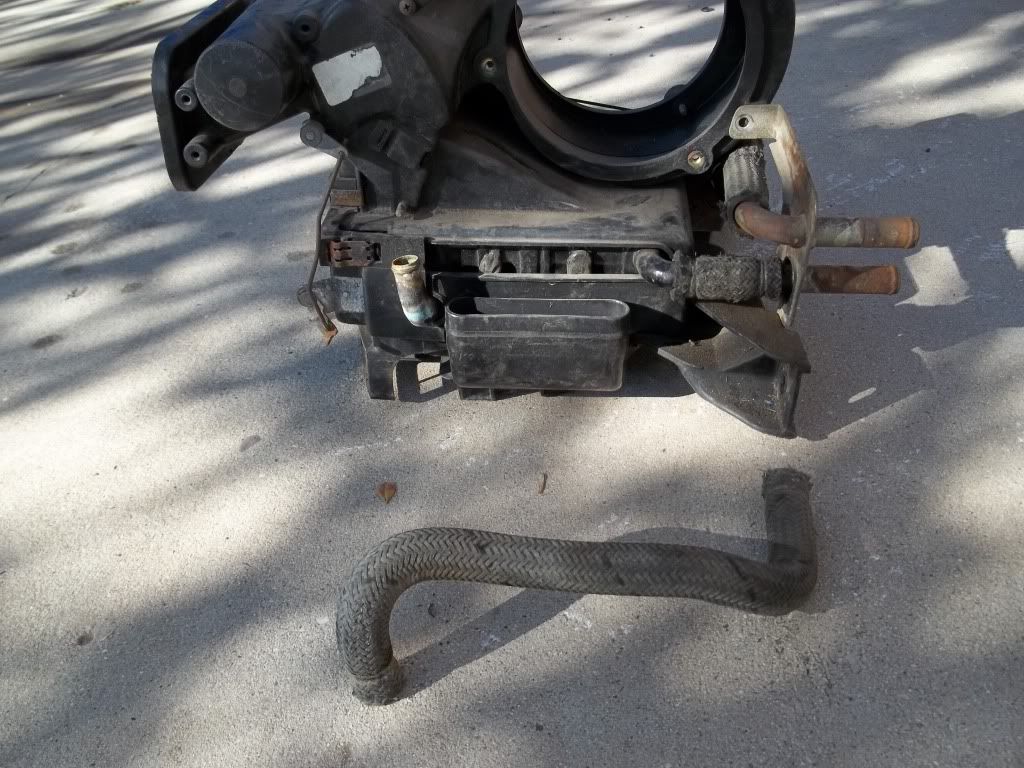 Funny shaped P.O.S....:
Well before this photo session, I decided to take a field trip to my local auto parts store, looking for a shape that would work under these conditions. Let me tell you, that was not easy. Needle in a stack of rubber needles. But, eventually, I came across a shape that would work: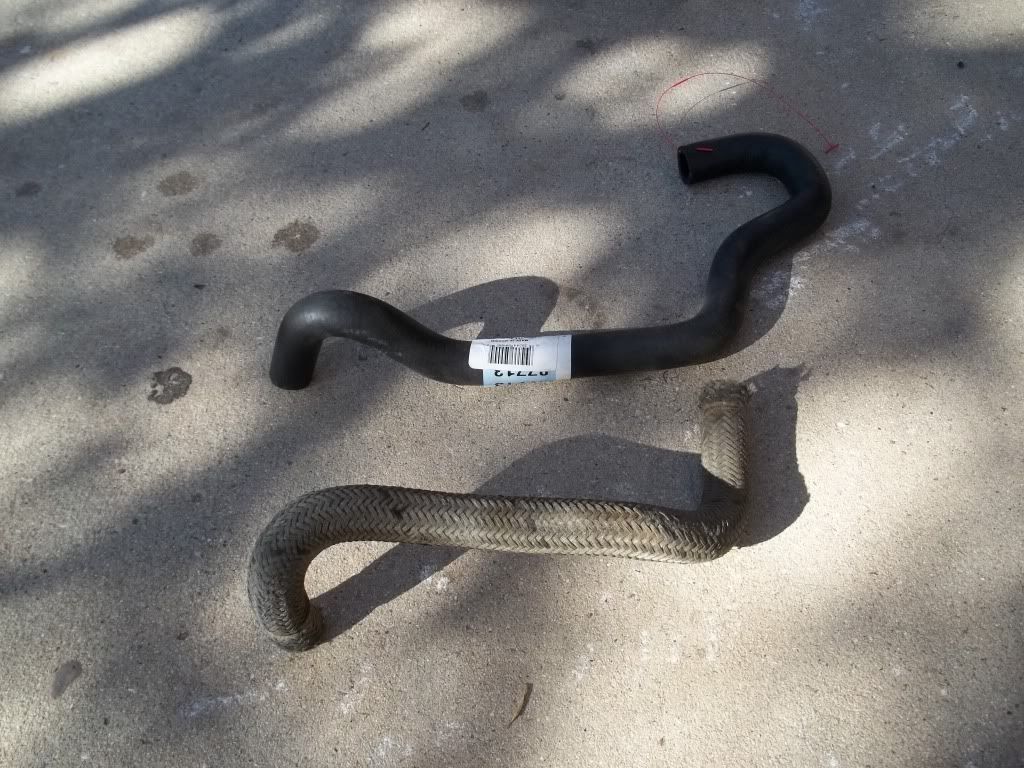 Given that the OEM Nissan hose is non-existant, I would say this is not too terribly bad, really.
I had the number cross referred, in case you are not a fan of Dayco or Gates hoses.
Part Numbers:
Dayco 87713 (as modeled)
Gates 18900
Application: 1986-1993 Mazda B2000 or B2200 Truck
But, there is some modification to be done. I have shown an excellent spot to cut the unwanted "loop" out of this length of hose:
After the cut: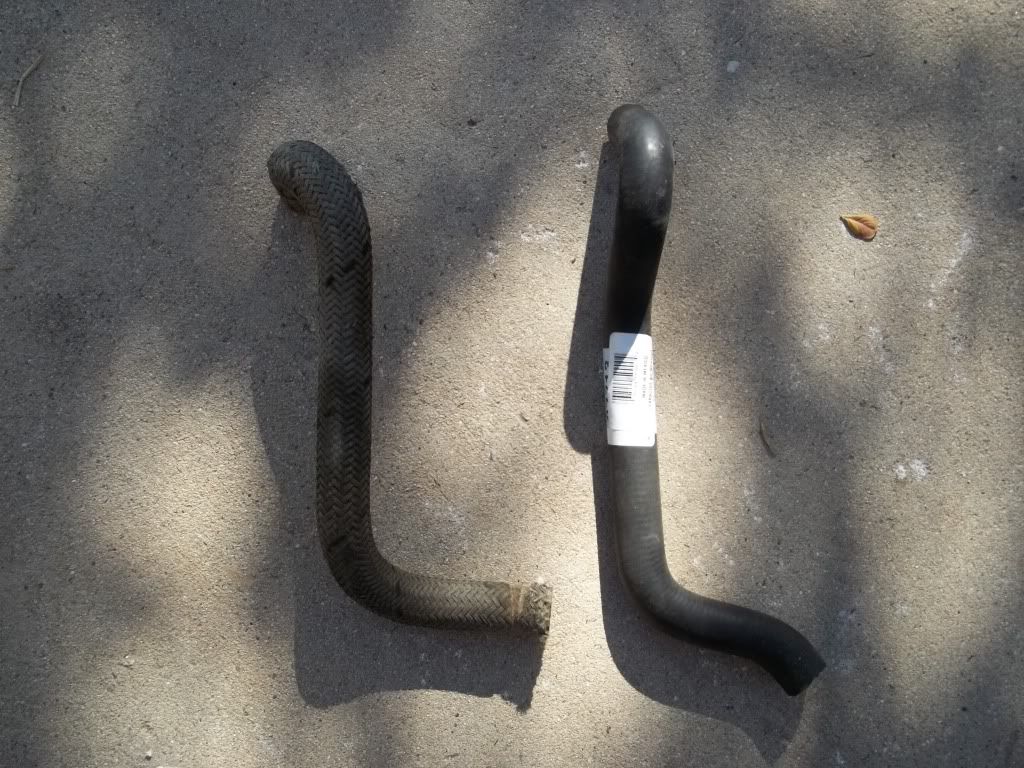 After fitment (hose clamps omitted for clarity)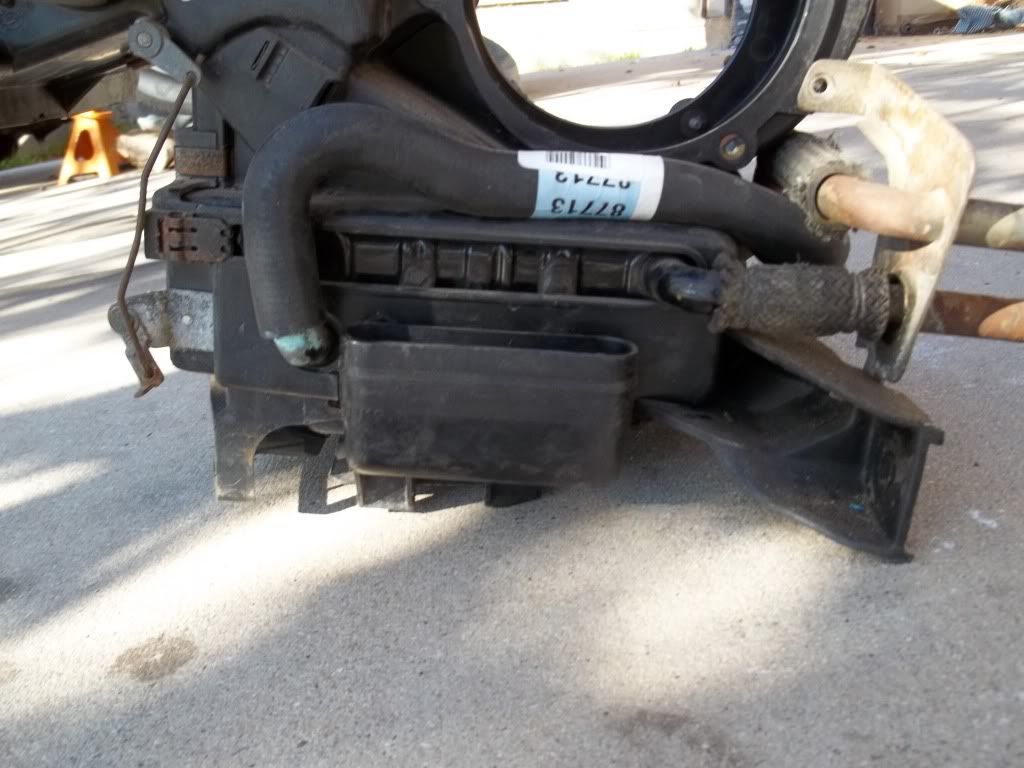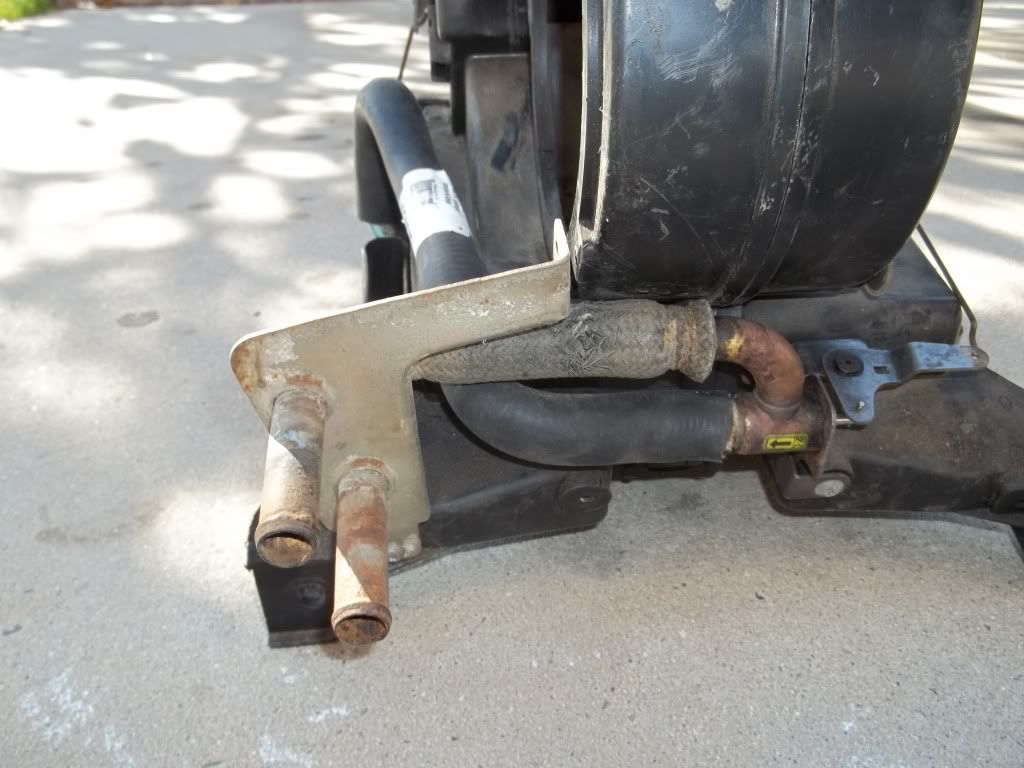 And that completes the preformed heater hose replacement for the stock 610 heater box. I have another modification in the works, so stay tuned. This one will "blow" your mind...LOL.