I've been holding off posting this, but I've got some time right now and after doing up the 3D CAD art, I'm a bit excited....so I thought I'd share the progress.
Morrisun came over a few weeks ago on a Sunday to hang out. We had a great time hangin' out....playin' some pool waiting for lunch.....anyway...after lunch, he mentions that he'd like to look into a bigger brake option for the 1200. He was adament that it needed to be a non-vented rotor due to the weight. Well, figuring out brake upgrades just happens to be right up my alley!!! I jumped on it....we jacked up his car, pulled a wheel off, took some measurements. I had a rear rotor from a 300zx.....bit too big to fit behind the 14" wheels. So, we took those measurements and ran down to the scrapyard to see what we could find. Half way down the first aisle, viola! There was the rotor!
It's the rear rotor from an '85 200sx. When we hit the 3/4 mark in the same isle, there was the caliper sitting on a '88? Pulsar NX. He came over a couple of evenings....despite the fact that I spent more time talking than working, we came up with a big brake option for the 1200
First up....size comparison between the two rotors. This ought to be a lot more stopping power for a small weight increase. I'm starting to thing that the 410/411 may just benefit from this type of rotor too. Anyway....
Initial indications were that 1/4" plate would work just fine.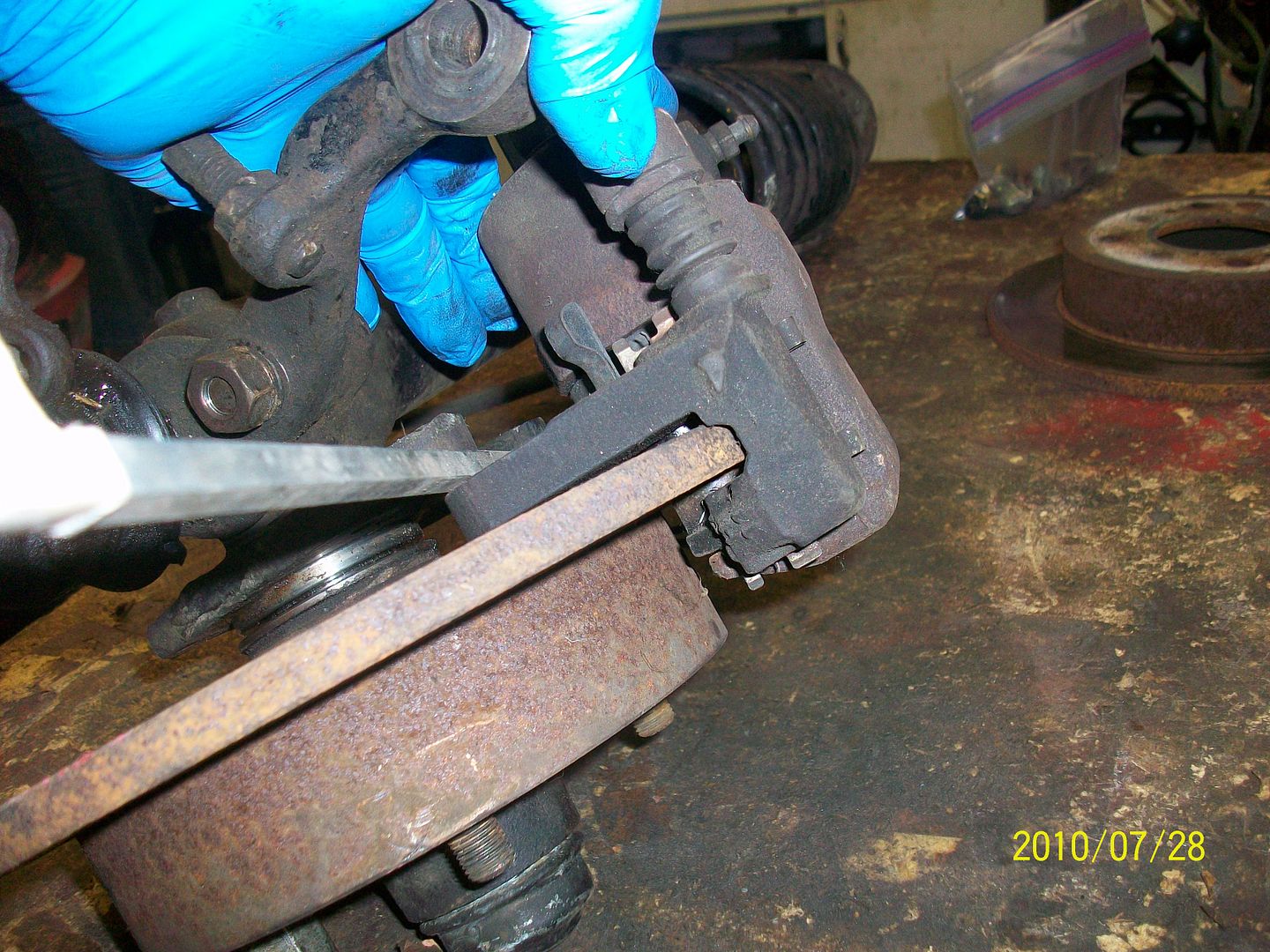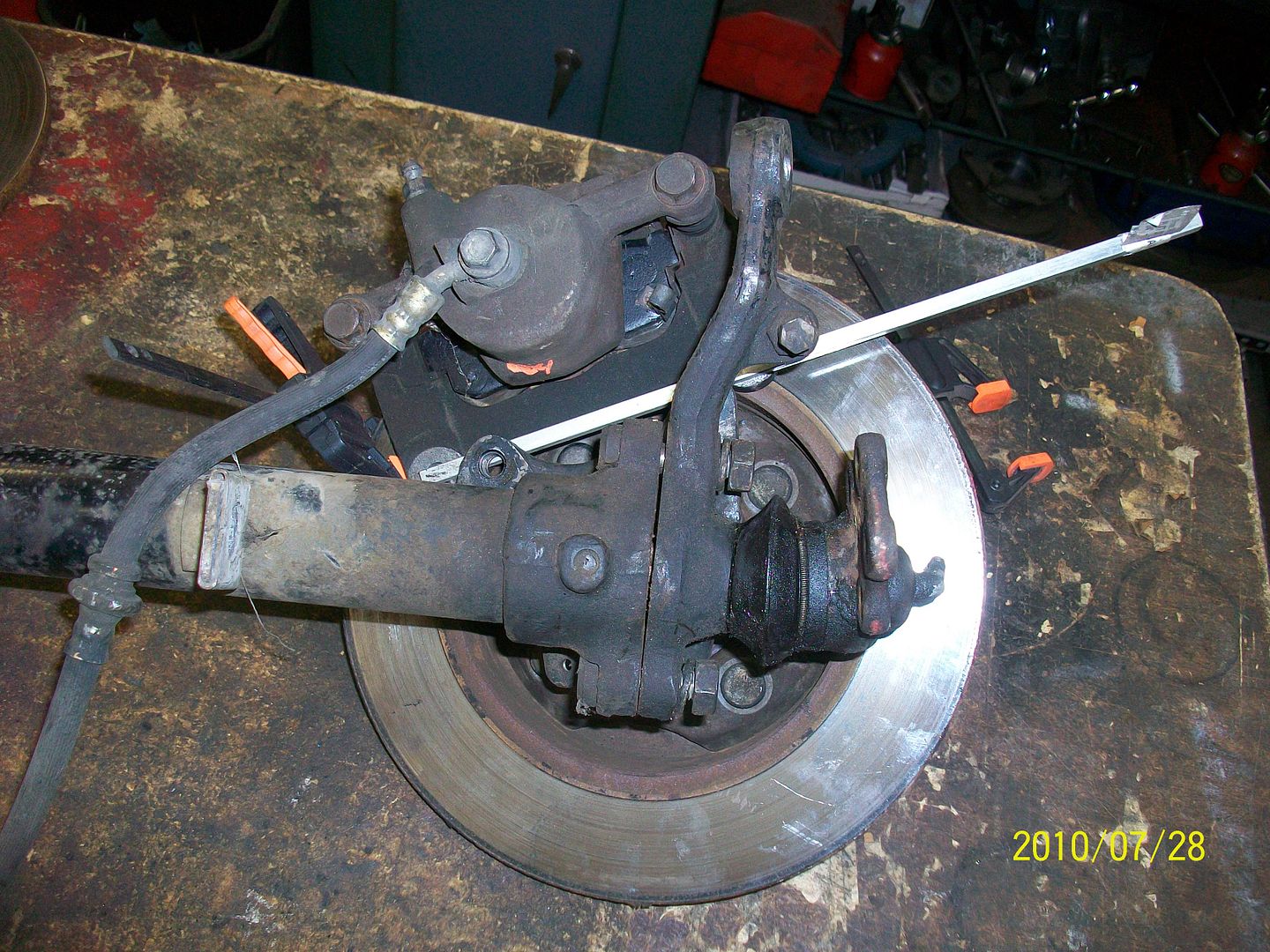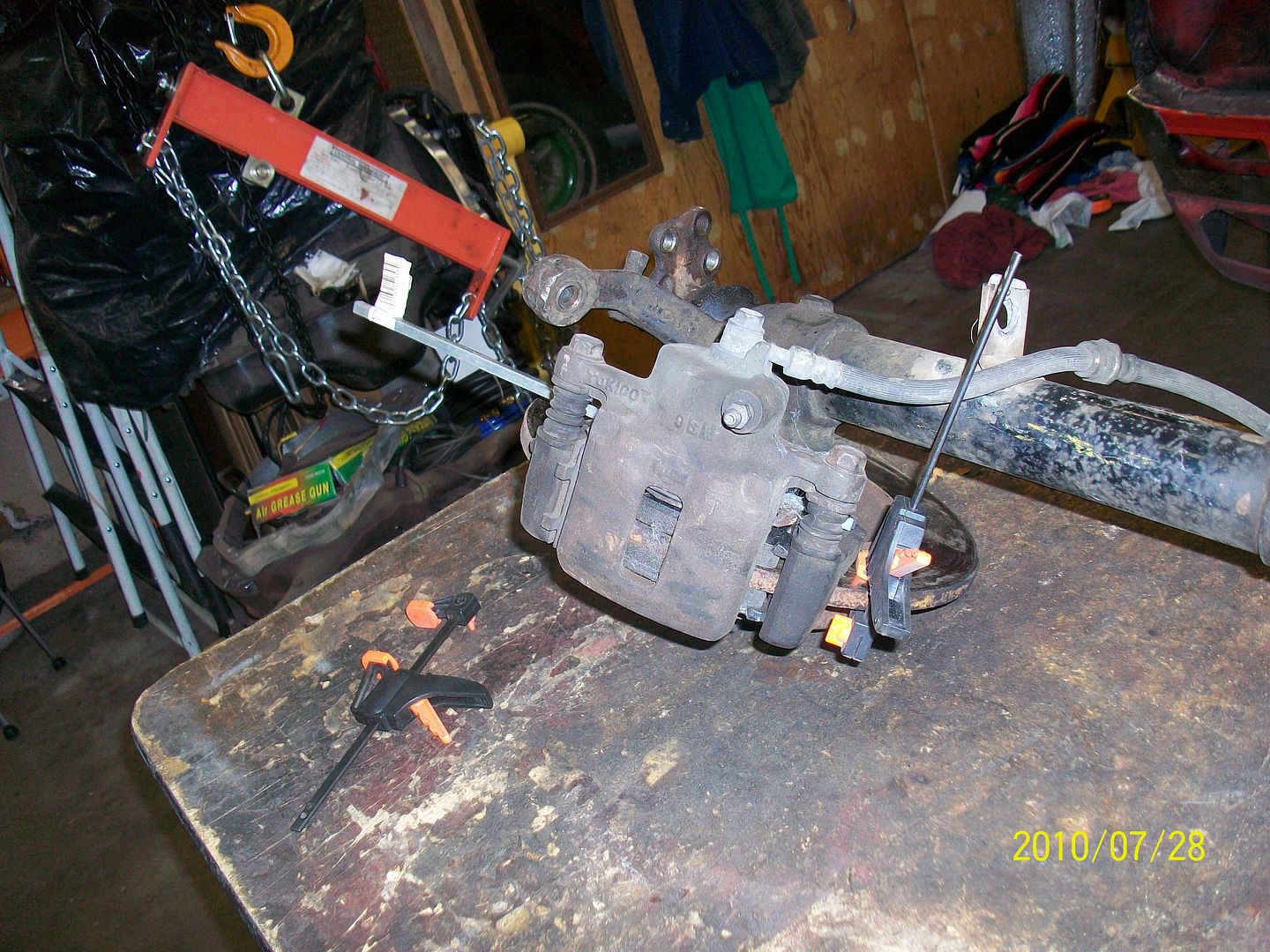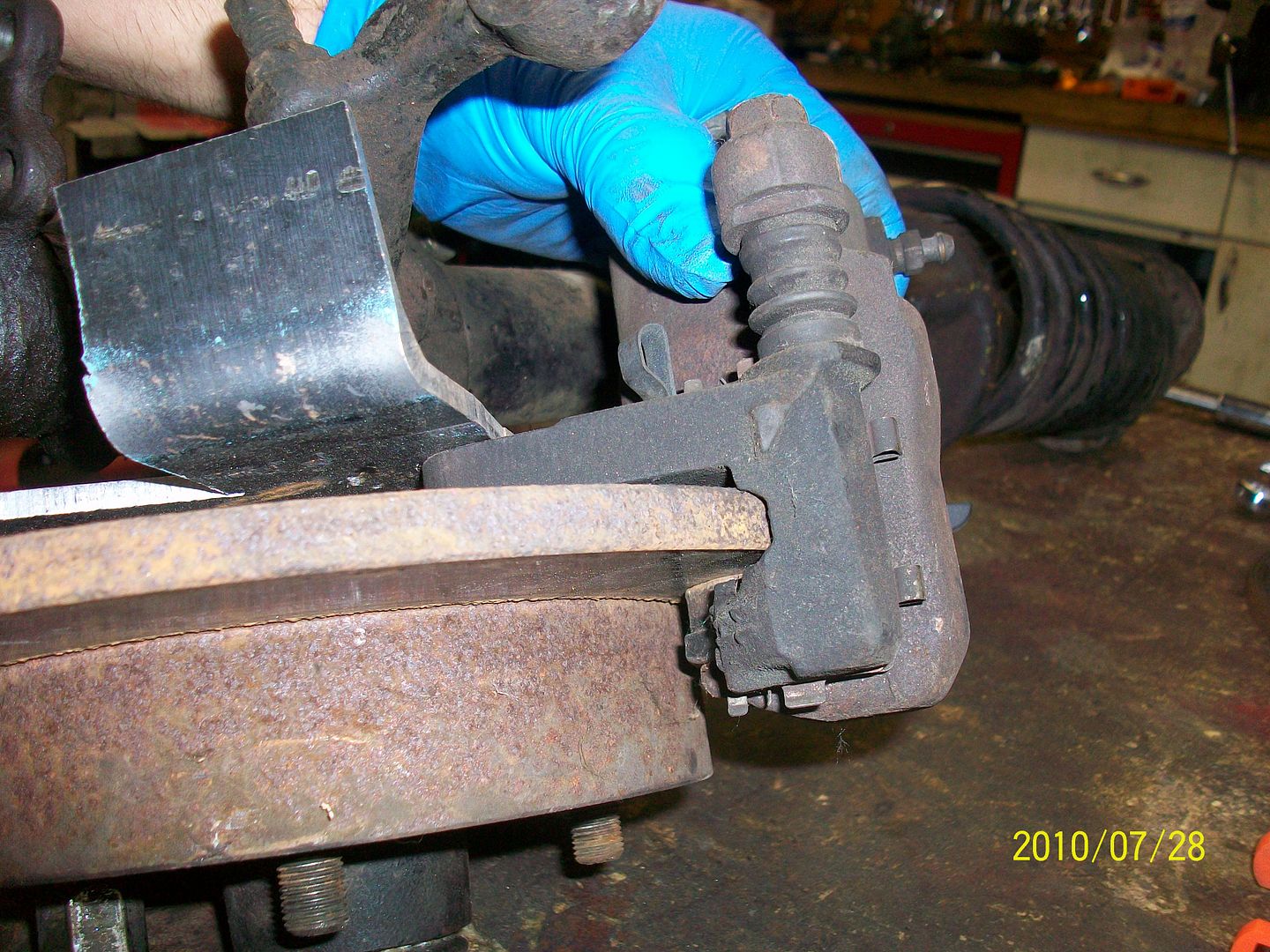 So...next step....mock up with some tag board(the cardboard on the back of a school tablet)....then transfer that to the 1/4" plate and check the fit.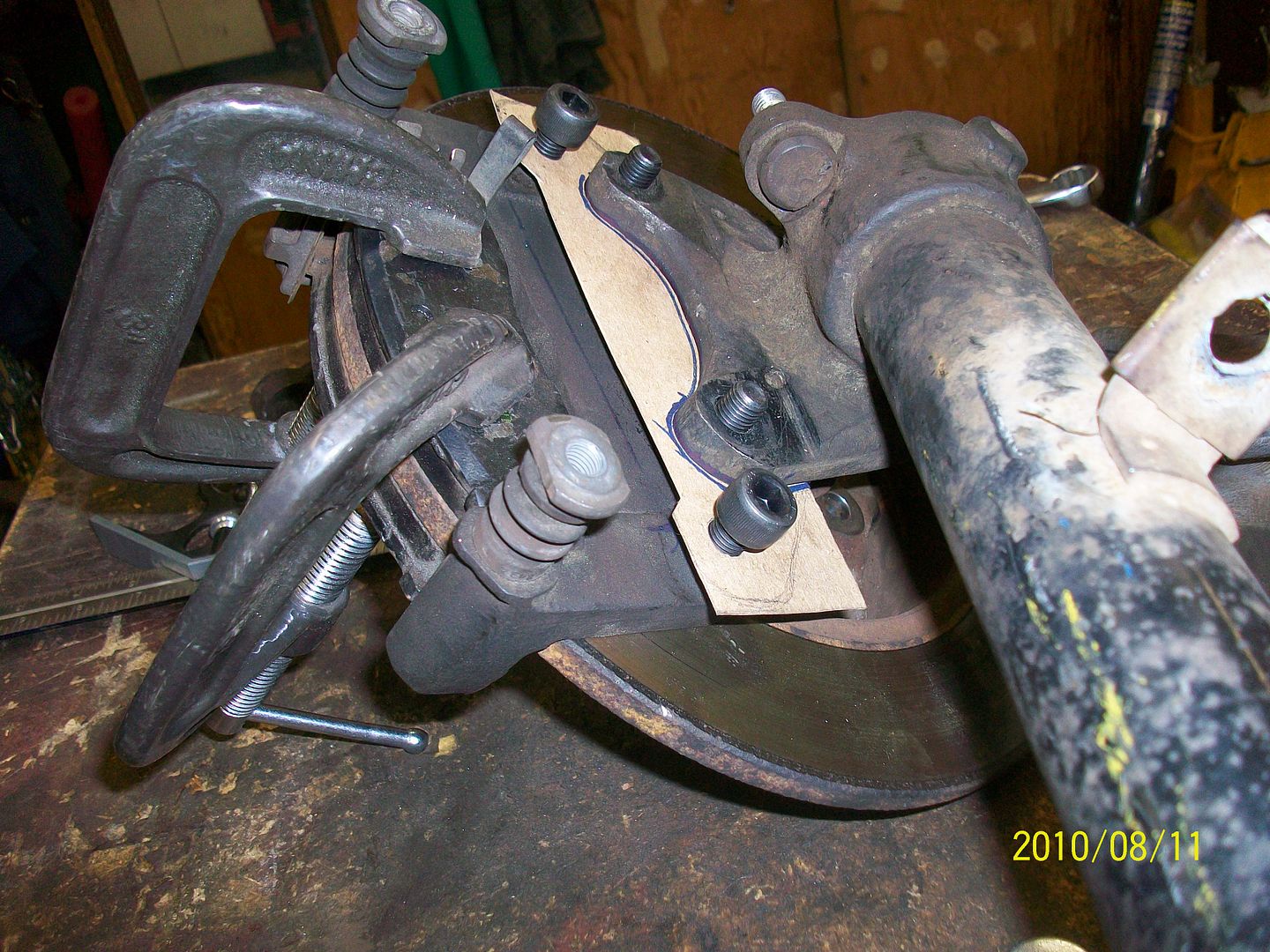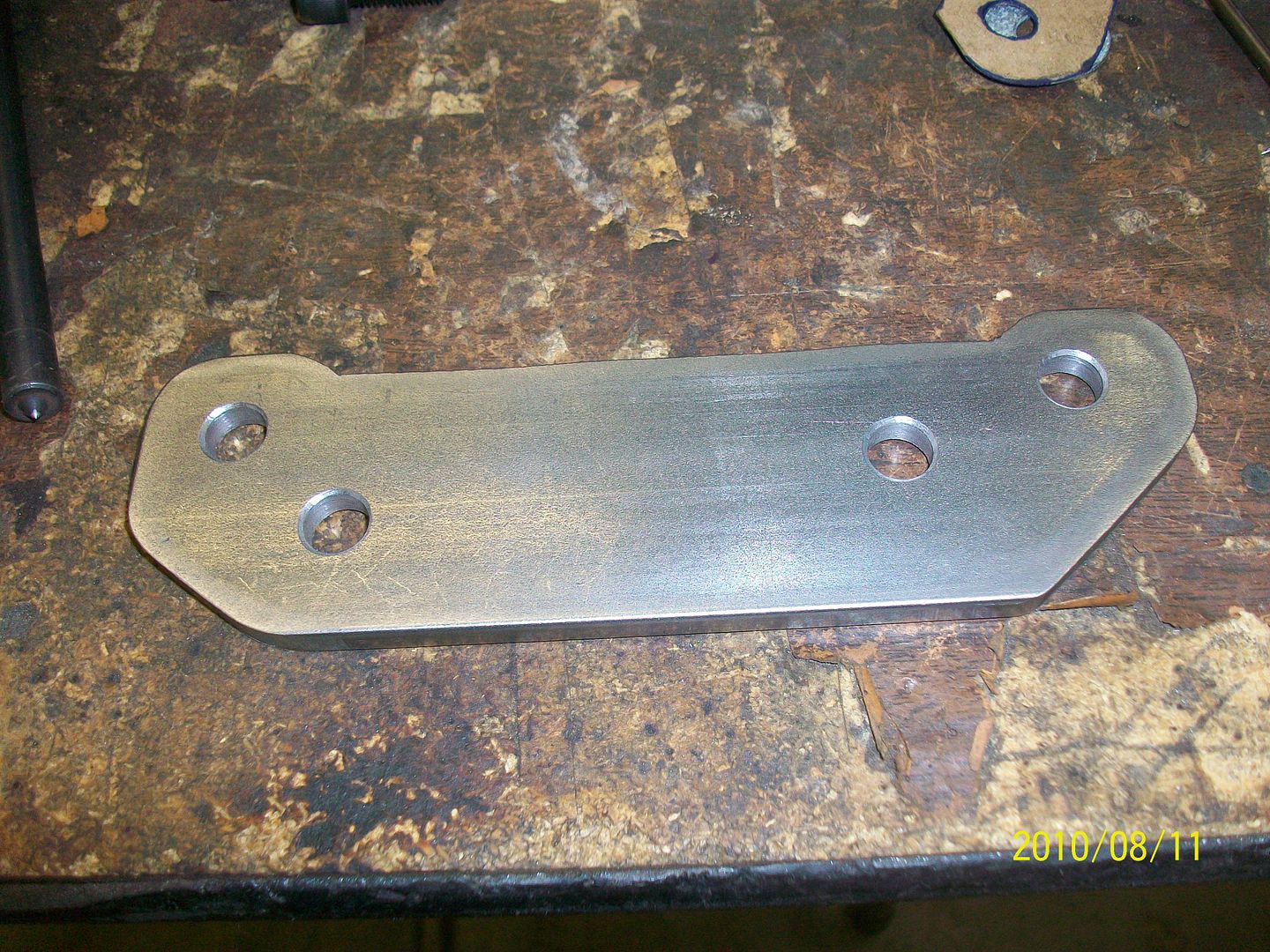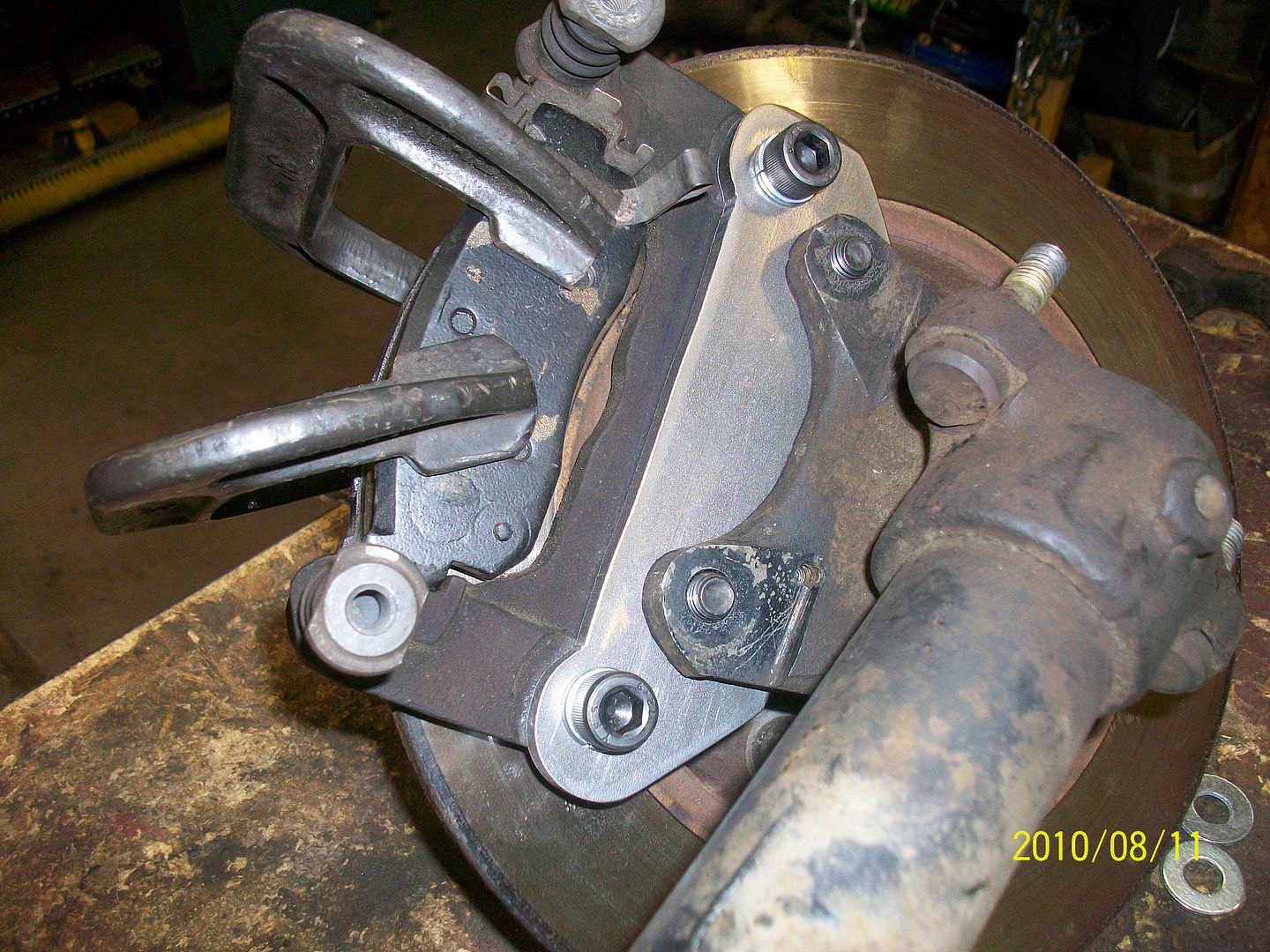 Time to see about the brake line. This may get changed out for a stainless steel line after we're able to test the setup on the vehicle.