Ok this info is from Page 5. I decided to update the first post so there is not a bunch of stuff to go thru to get to what i am actually selling now......
Red with black logo
Red with white logo
White with black logo
blue with white logo
Green with white logo
black with white logo
Yellow with white logo
Yellow with black logo
Orange with black logo
orange with white logo
purple with white logo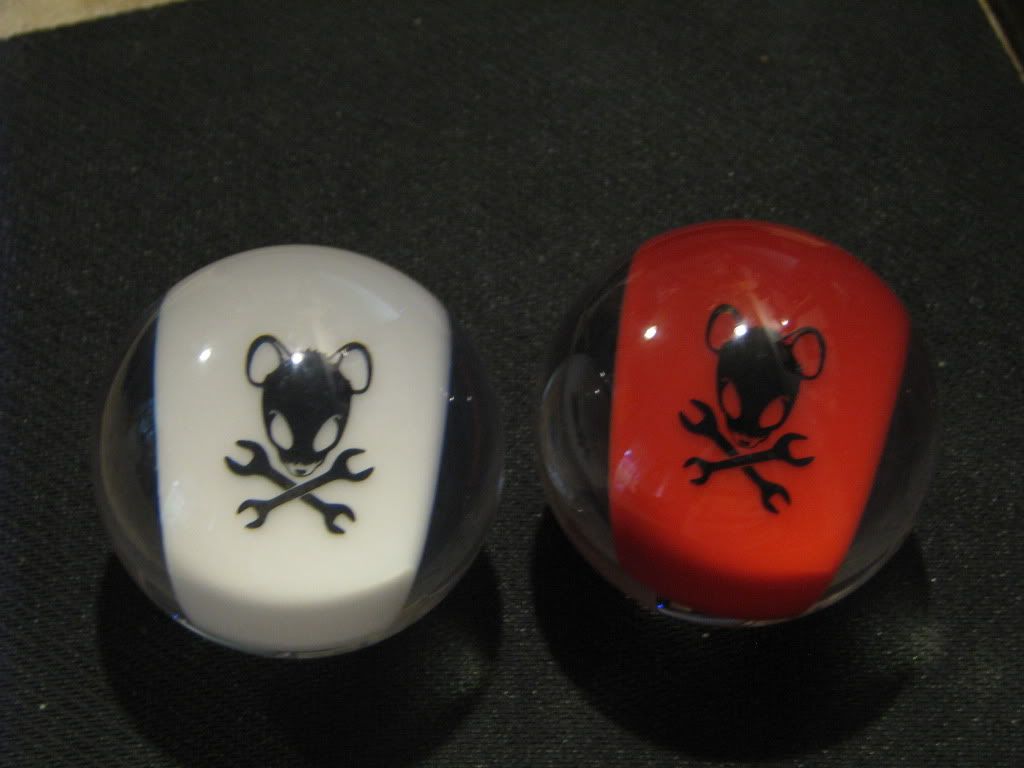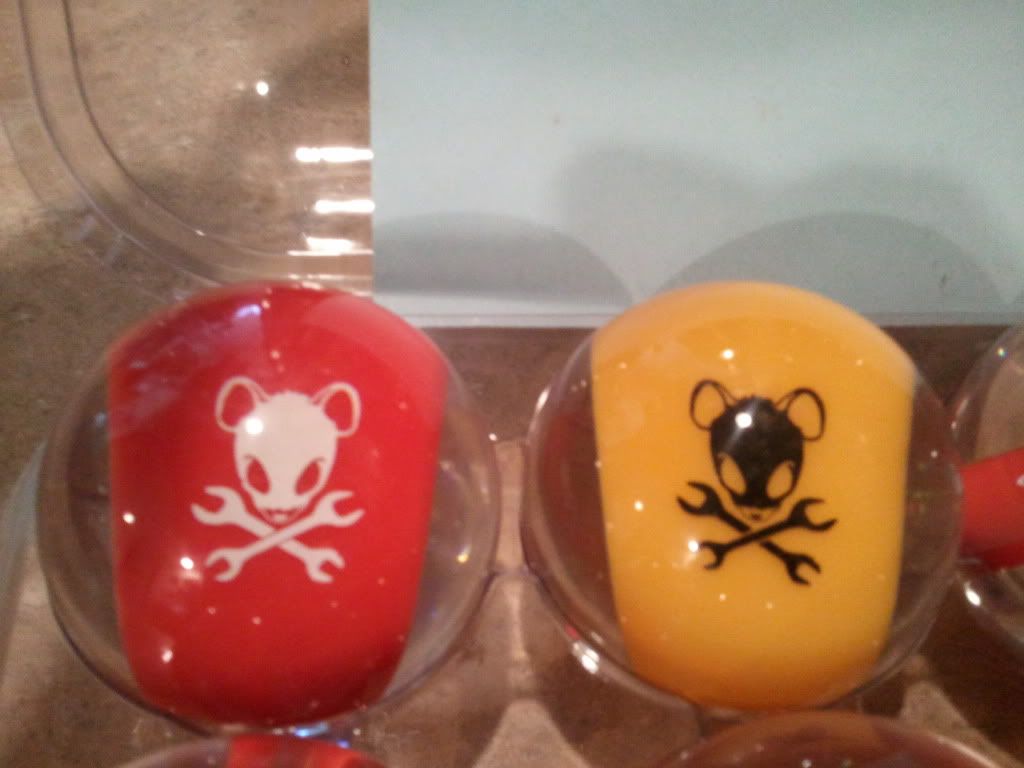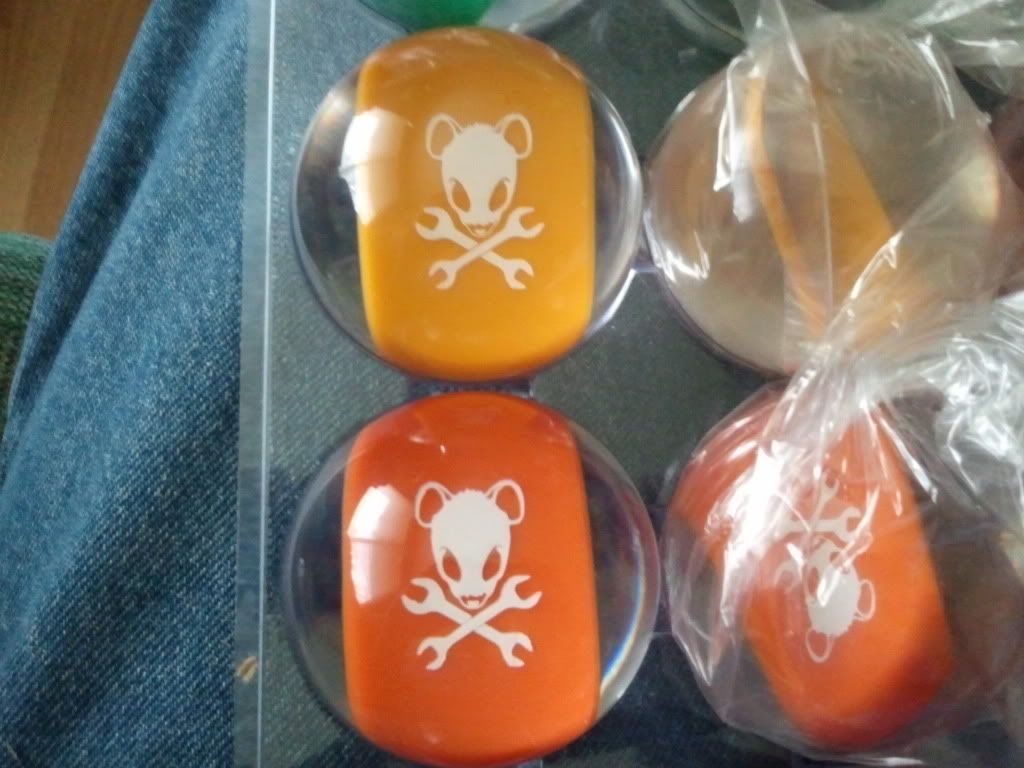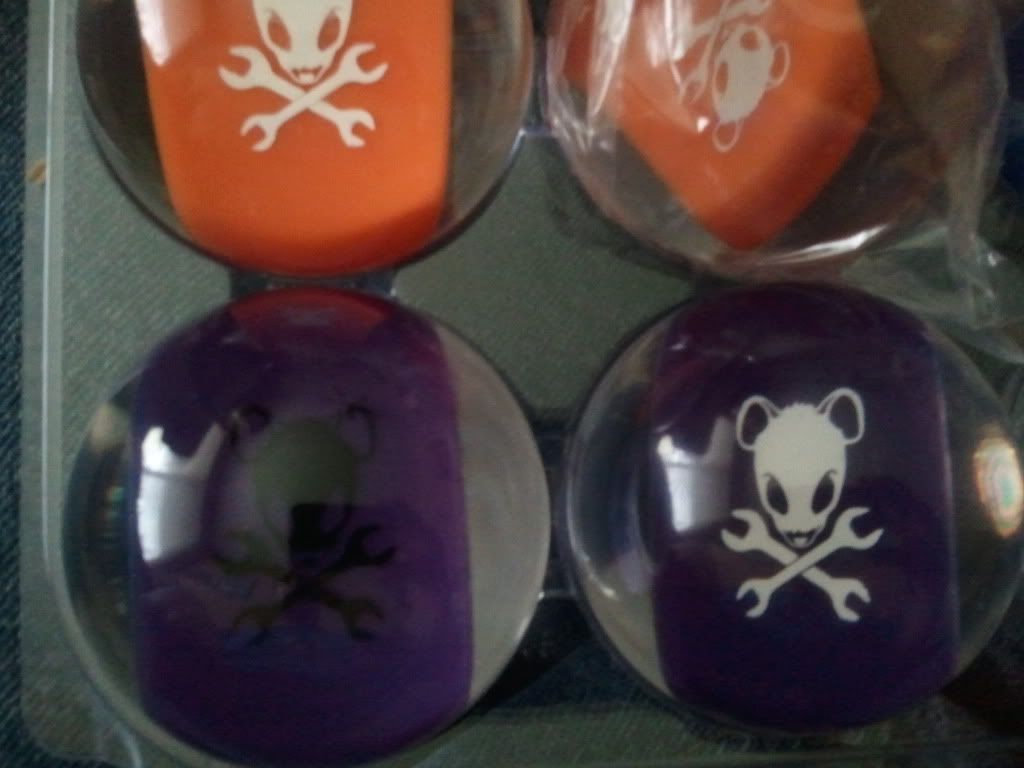 More colors availble. See pic below
How to order
The shifter knob is 30 dollars. Shipping will be 3 dollars thru the
postal service (in the us) it takes 2-10 days. Or i can ship ups from work for 6 dollars and it will take 3 days or less. I am willing to ship outside of the US, shipping will be more expensive, that will be handled when order is placed.....The shifter Knob comes with a jam nut and a plastic washer. WHEN INSTALLING THESE SHIFTER KNOBS DO NOT OVER TIGHTEN......I will need the following info if you would like to order one.
email address for a paypal request. I will need your shipping info. and i will need to know what thread size you need. And the color

if you have anymore questions feel free to ask. thanks

chris