We'll figured I'de make my own thread so I can post my progress on my truck...
The truck had been parked right out my door at my neighbors house for 4 some odd years. I don't know why I didn't ask about it earlier but, whatever... So one day I eventually asked them what there doing with it and they replied "nothing.... it needs some work and we don't have the time for it anymore" So I asked them if they wanted to sell it. When they finally for back to me on a price I just about shit my pants.
They said they'll take $125 for it. So I quickly gathered up some cash (I don't know why I rushed it wasn't going anywhere
) anyways me and a friend put and new battery in it and sprayed some starting fluid down the carb and BAM it fired up. Pored some Stable in the tank It smoked and backfired when you gave it throttle but, that was just the bad gas going through it. After all the bad gas was out it ran like a champ.
Anyways ill start with the build part of this thread...
heres where it sat for all that time: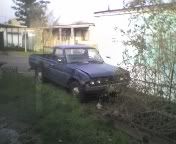 After moving it over to our carport: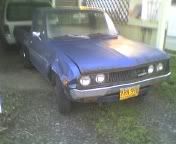 I than seen some Titans on craigslist for $100 So I did some research and found out that they'll fit just had to do a little grinding on the front hubs. Heres a picture of the test fit and our school auto shop: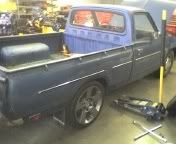 Took the truck home and lowered her a little and got a new fender for the passenger side: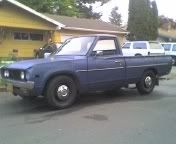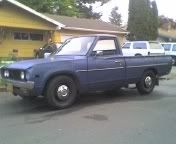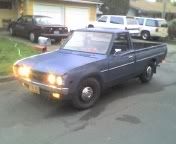 My friend had some black primer laying around so we shot that on to help stop the rusting: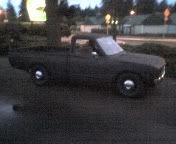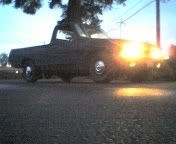 after we got all the tires mounted on the Titans (our metals teacher has a 720
):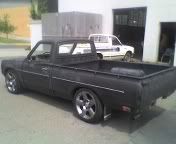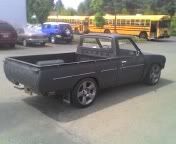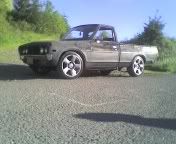 I was new to the forum and heard about the Canby meet so we got it a little bit lower for the show: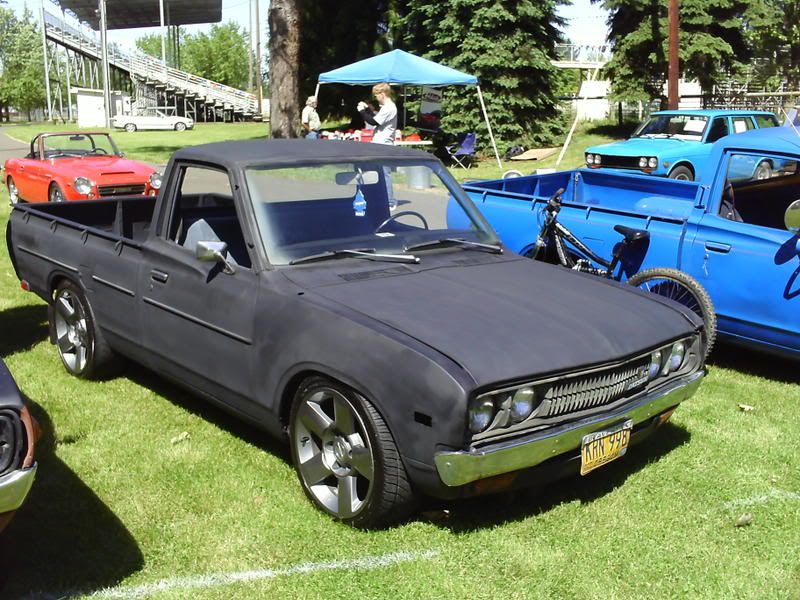 After that great turn out I decided to go with yellow centers and did it with the film I think It turned out ok: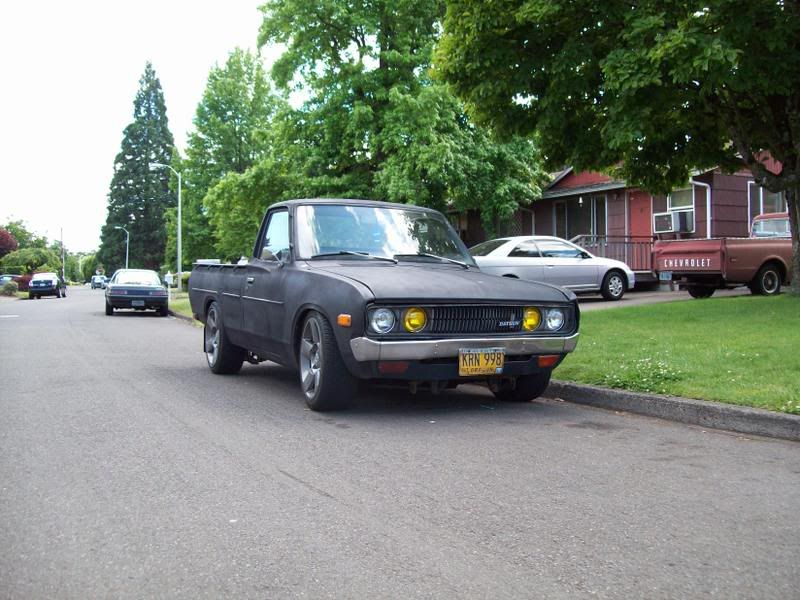 Picked up an SR was hoping to put this in but, it was out of a FWD car and would of been way to much trouble to put it in. So I than traded it to Josh aka Lynchfourtwenty who he than found out it was blown. ( Sorry Buddy)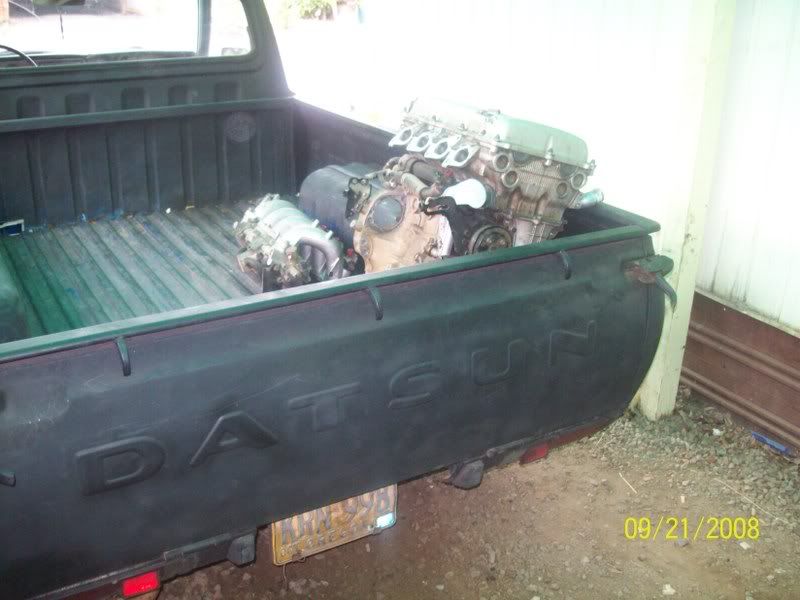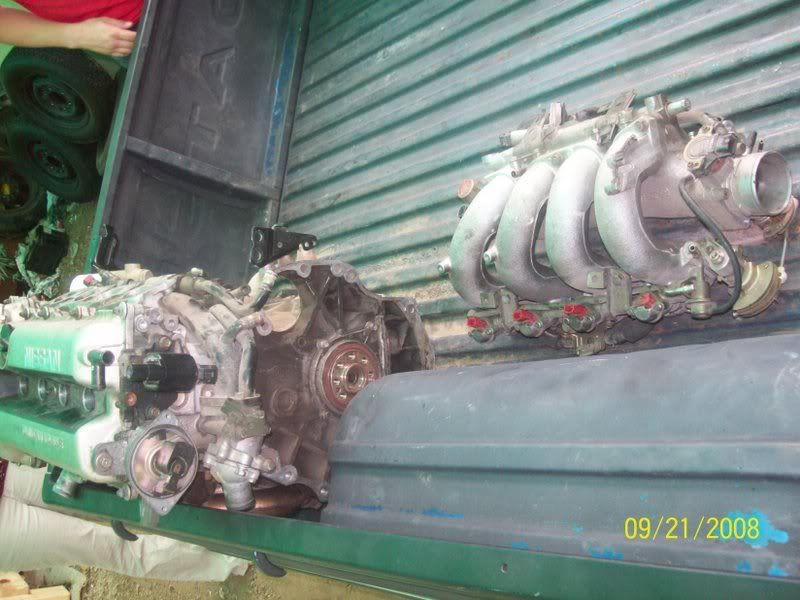 Finally got a new fender for the Drivers side And got a new grill Thanks Brandon aka Bagged_datsun: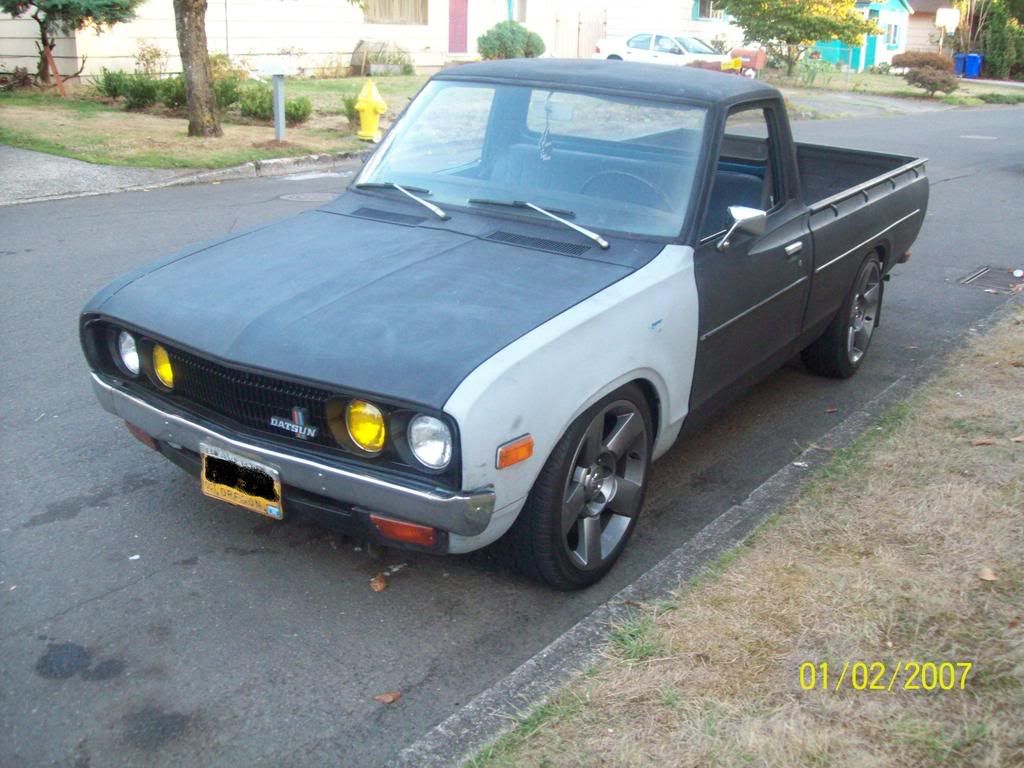 Than later picked up a Air Dam:
Sprayed a fresh coat of paint on the Air Dam and fender.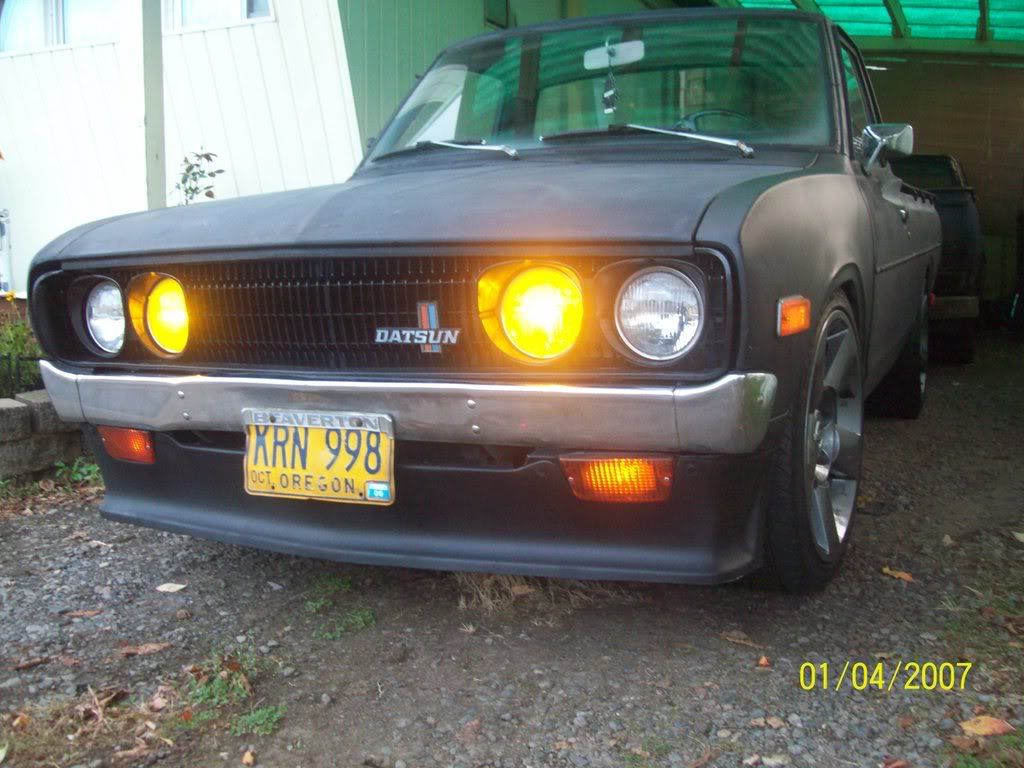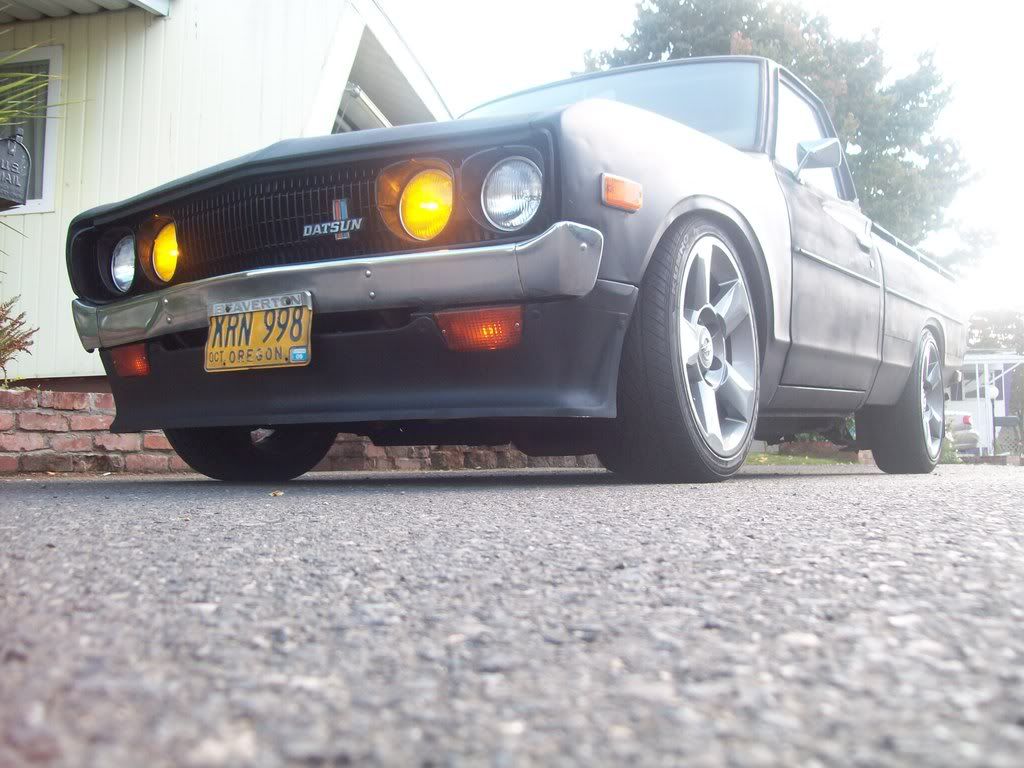 I than got a 90amp saturn alt. and got that sucker in.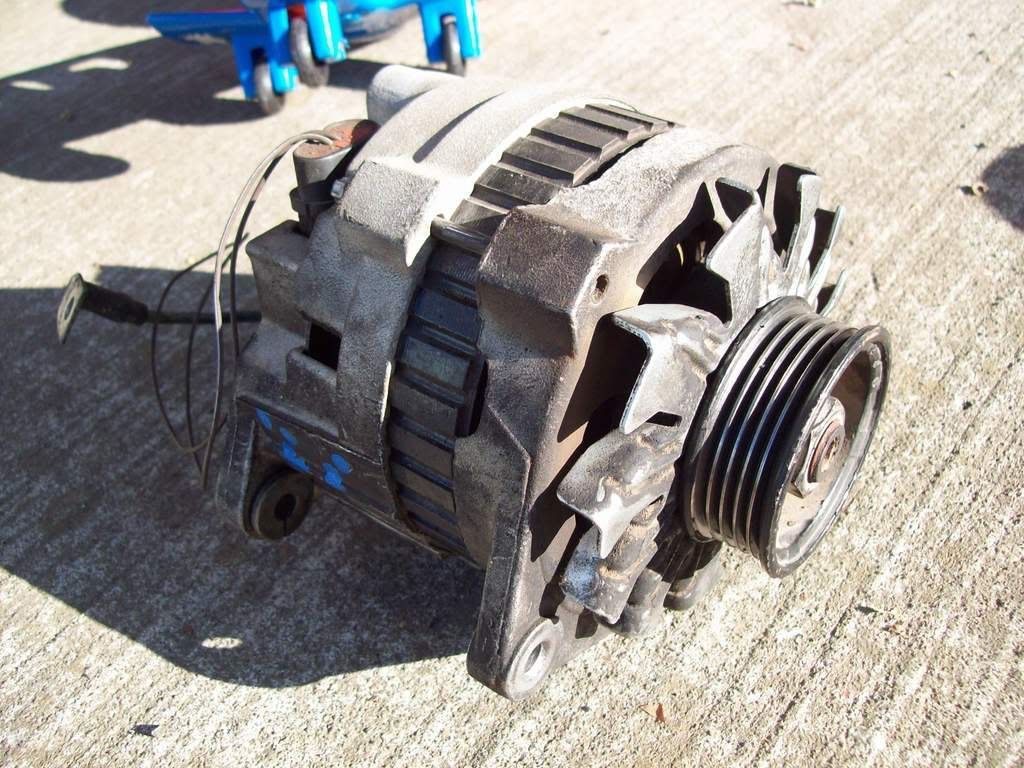 After all that I took the bench seat out and got some buckets: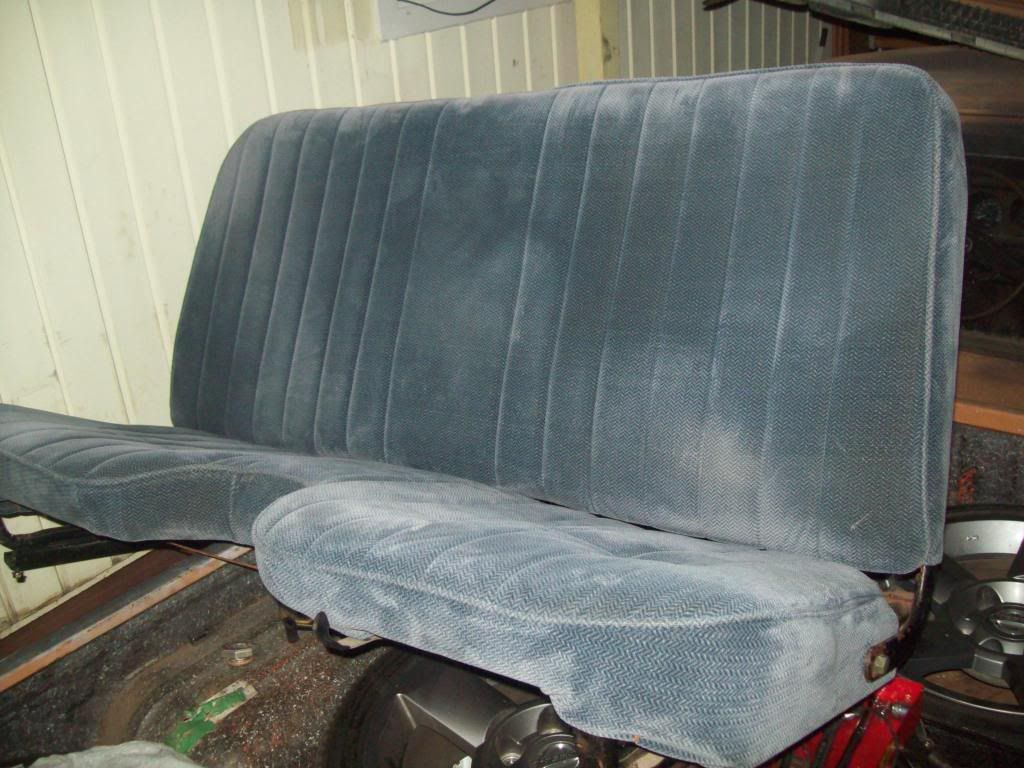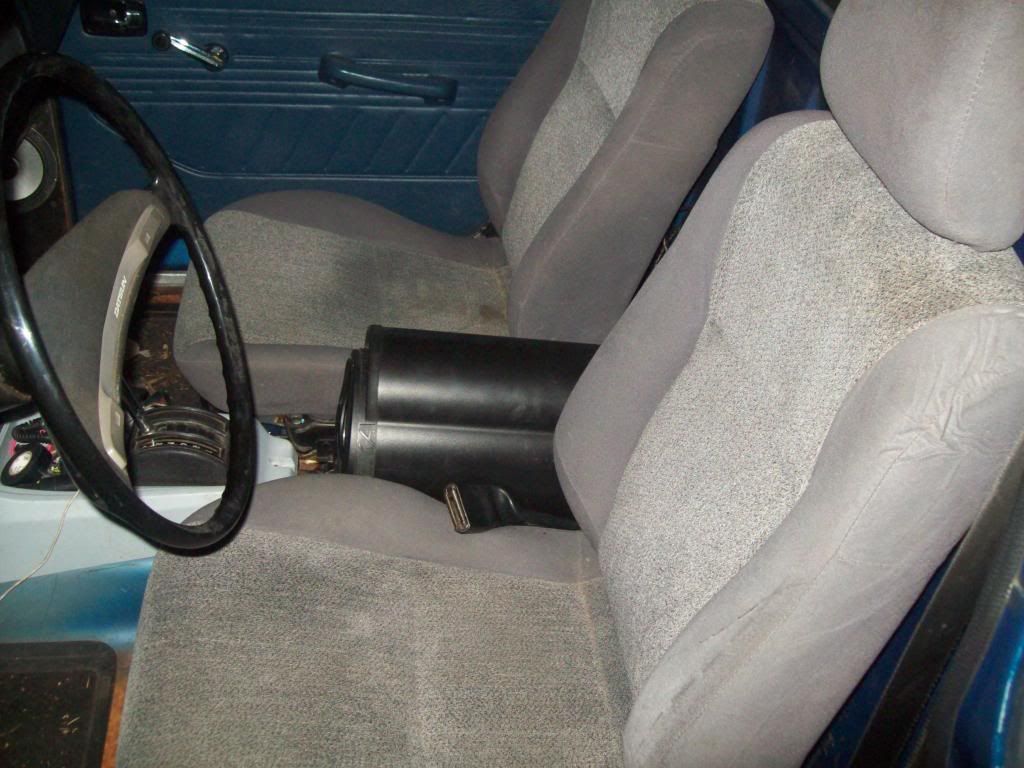 at one of the beaverton meets: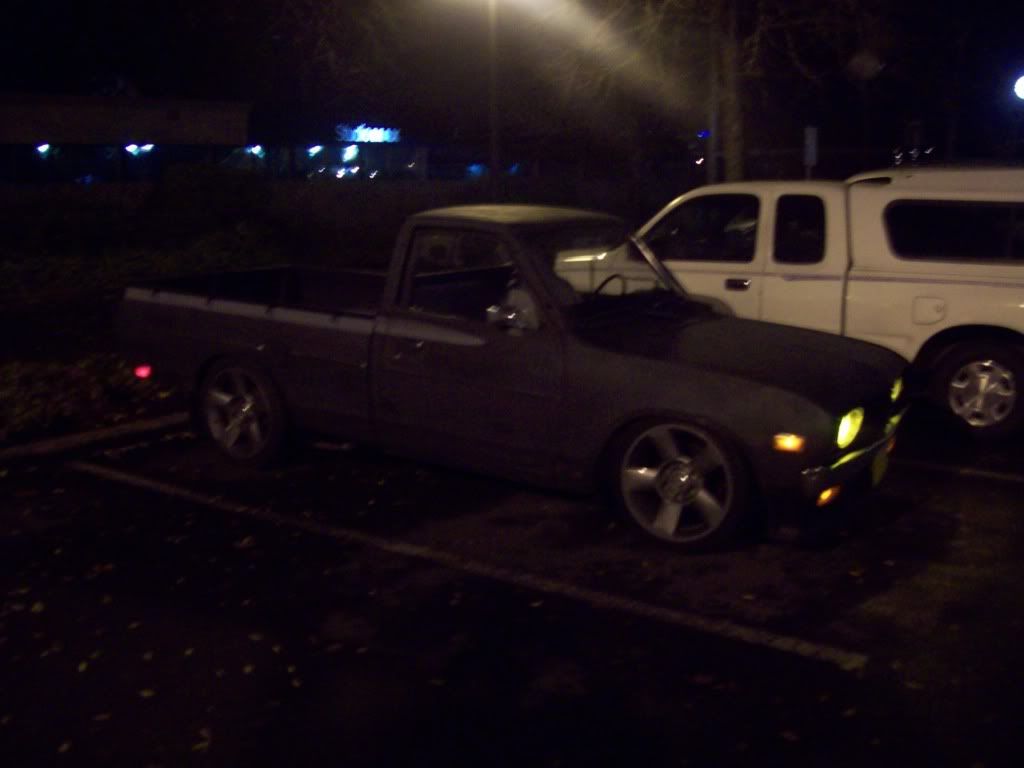 2008 Snow Storm:
I found someone selling some clear side markers for a Z car and wondered if they'd fit...
http://i125.photobuc...42/104_0217.jpg
http://i125.photobuc...42/104_0218.jpg
They did.
(Have to start another post because I can only have 30 pictures per post)