head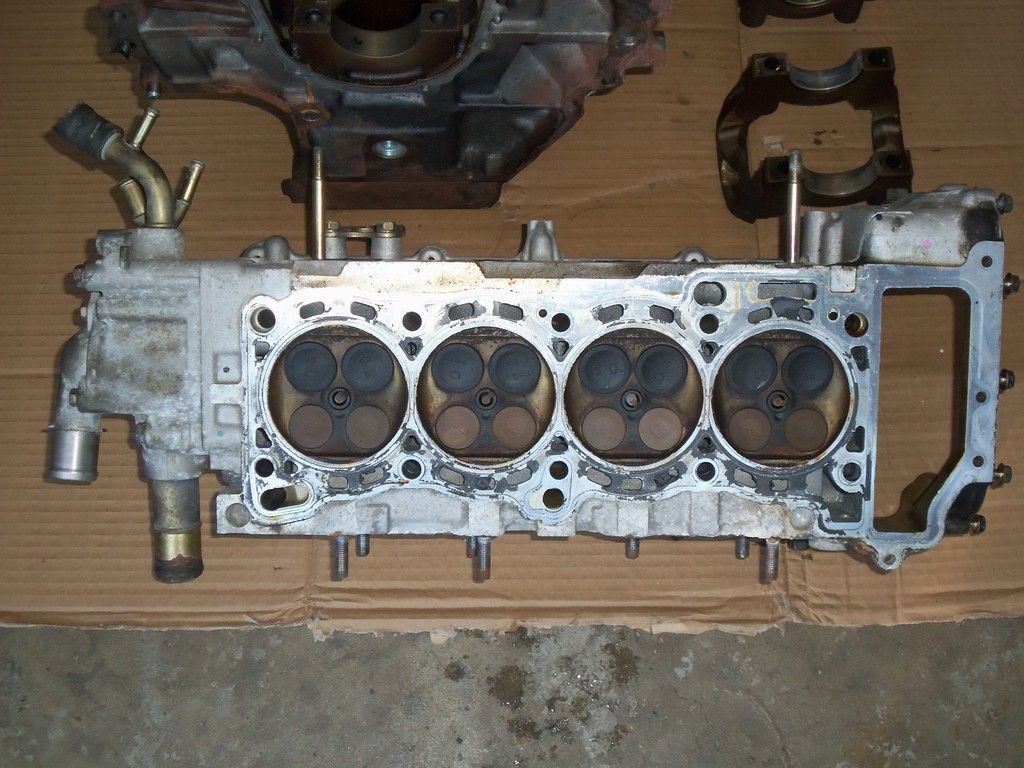 block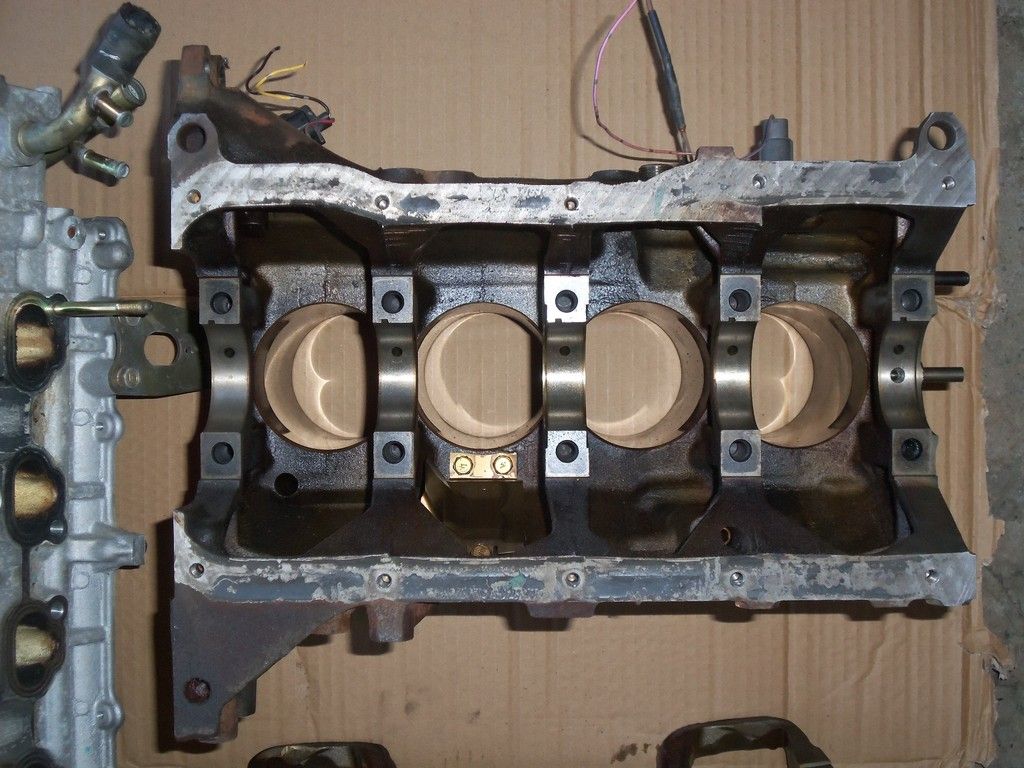 mains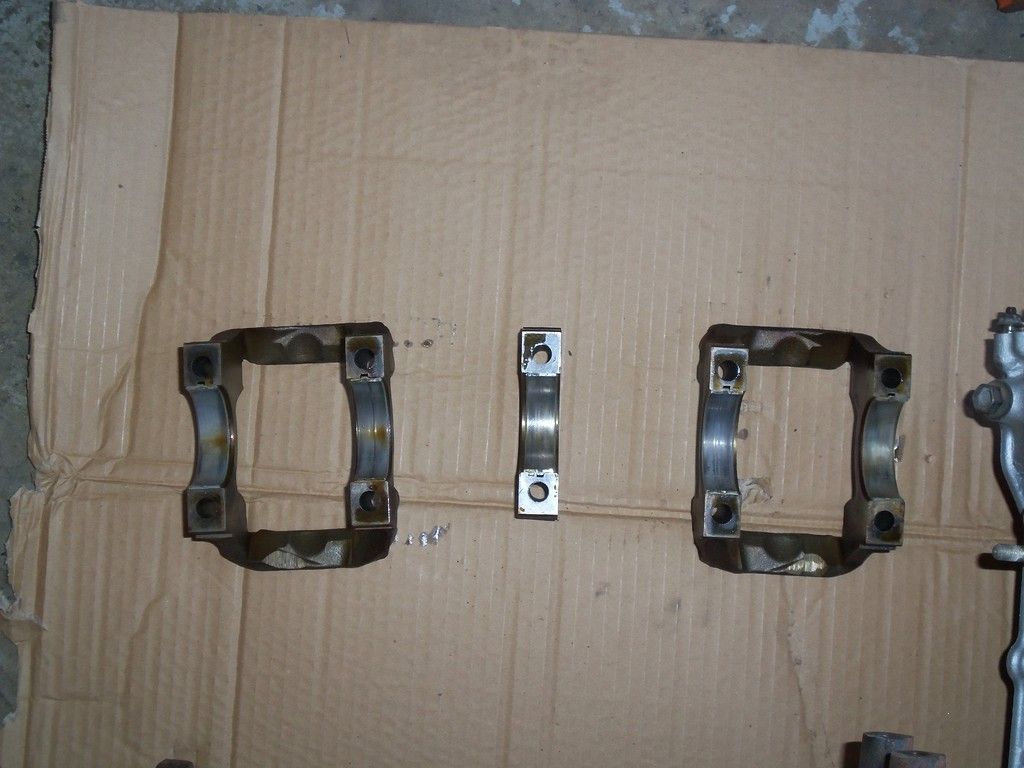 block front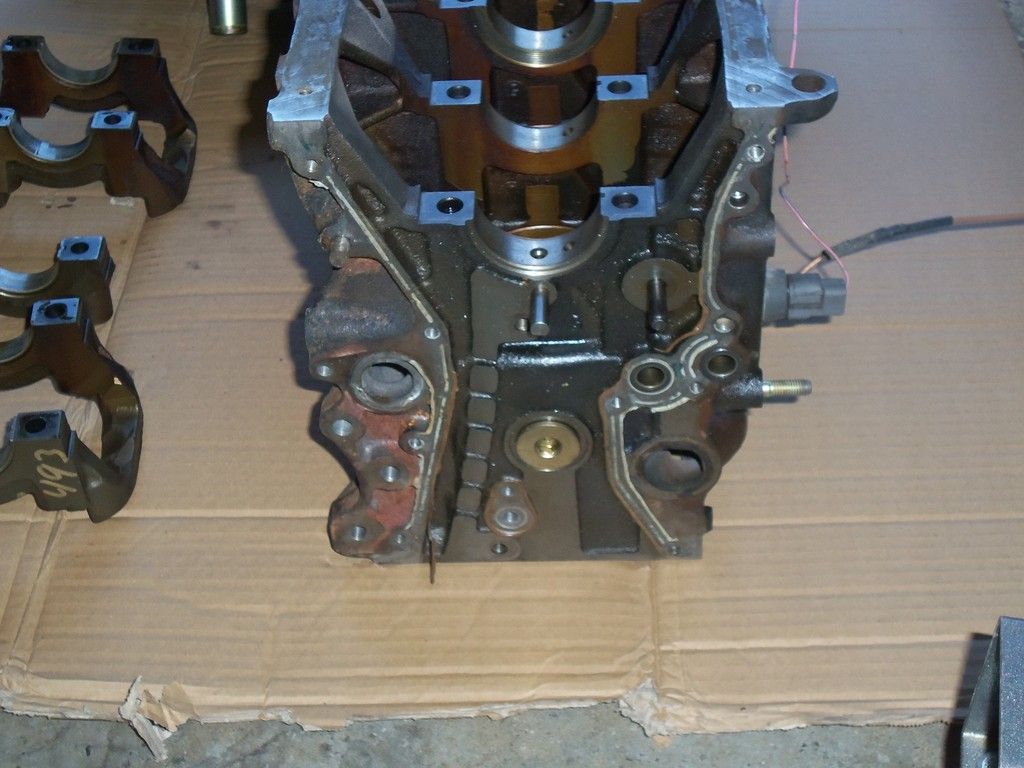 nice crank: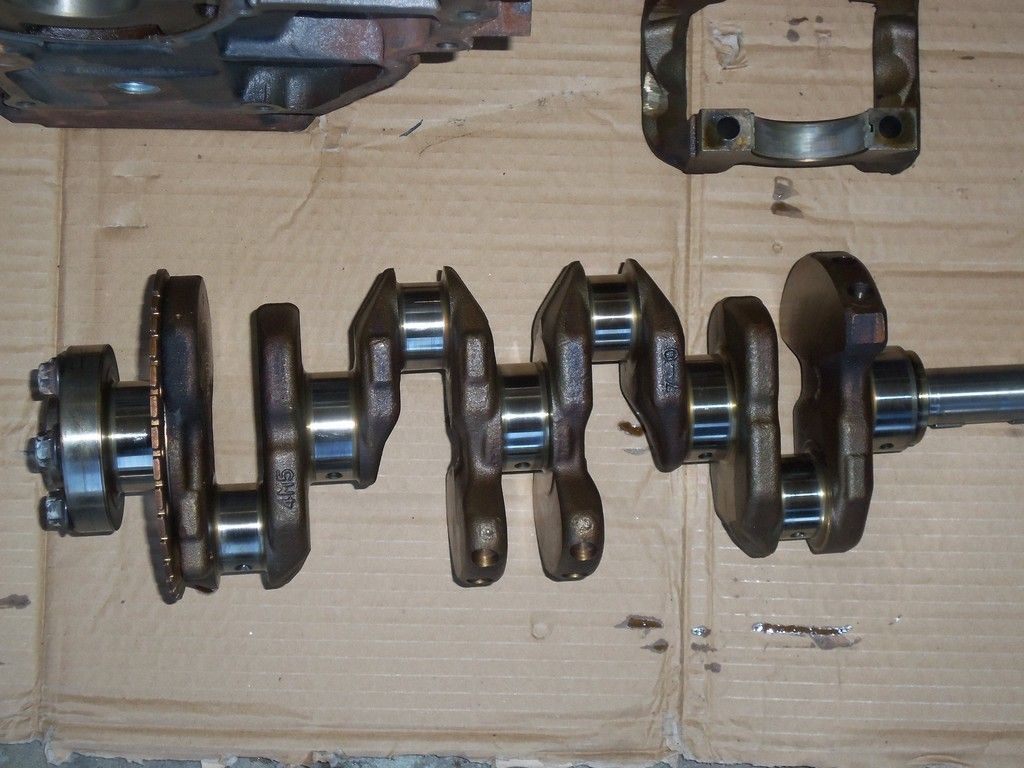 nice cams. Connecting rods and pistons with lots of carbon buildup. When I removed the oil pan it seemed the rods
were loose enough to be knocking. The connecing rod bearings weren't too bad though.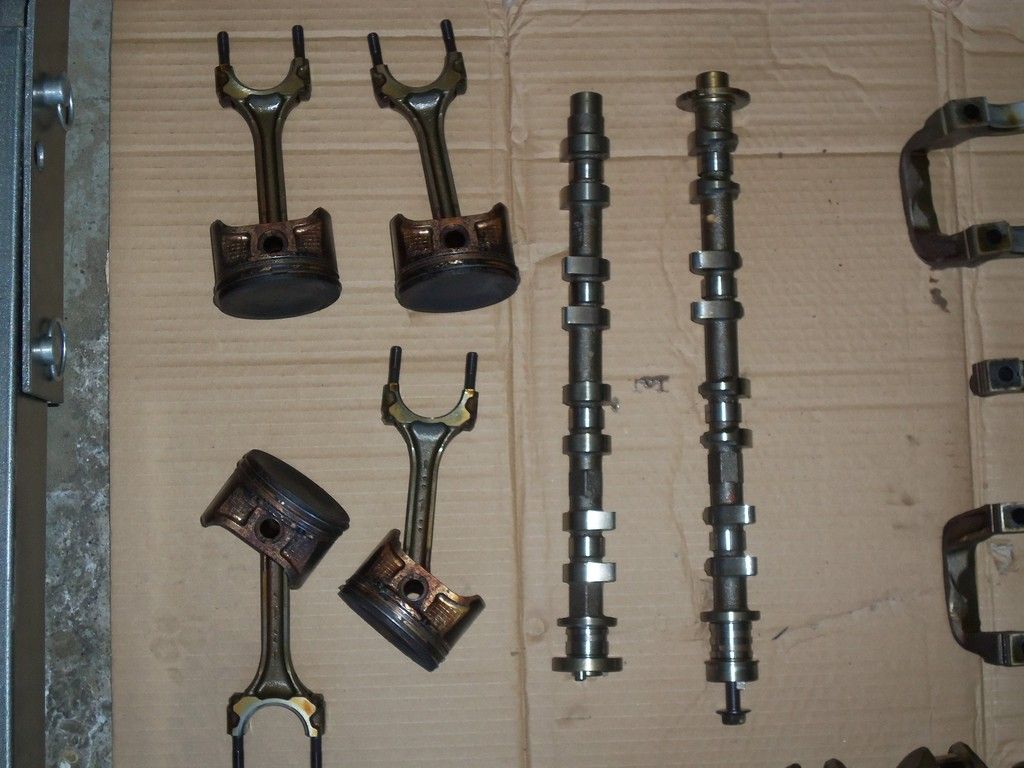 I was thinking about using this since it came to me basically for free. Behold! A fairly sludgy VK56DE from a 2006(?) Titan. I'm not going to use it right now because
I hate work, pain, and having another summer with a non-running 240sx: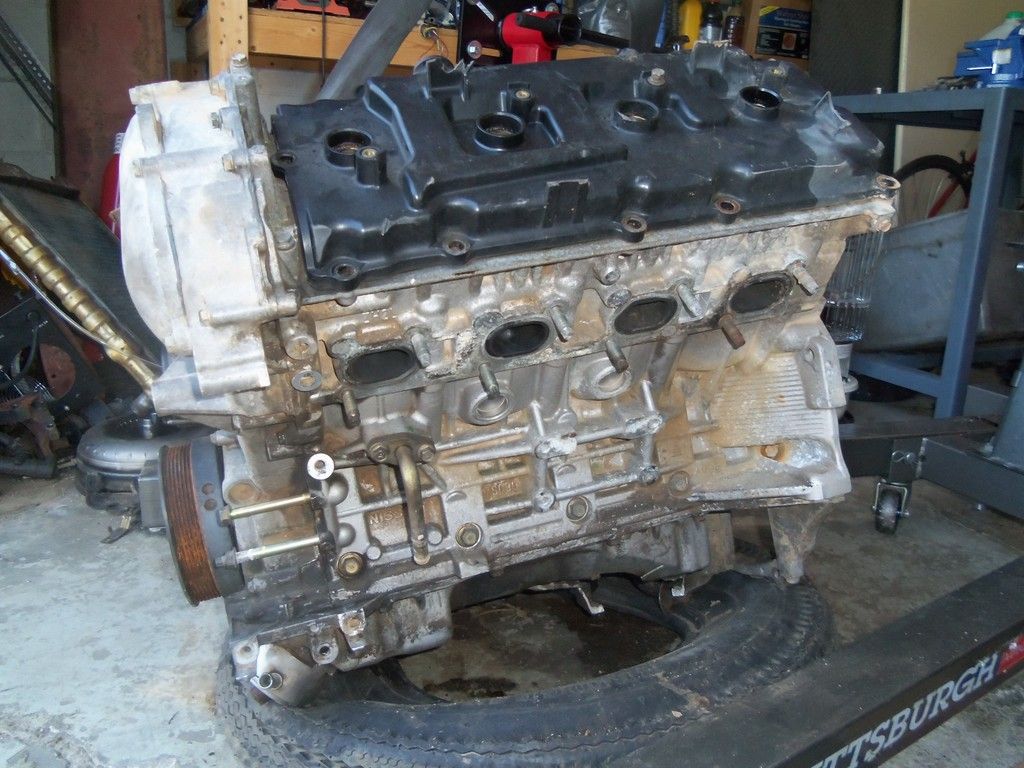 Alright, here we have an intake from an E16i (I believe I got it from an '88 Nissan Sentra "sport coupe" from the pick-y-pull (my spanglish nick-name for a local yard)
. I had some store credit to use at the time and thought it would come in handy in the future. Next to it is an intercooler from a 89 Mazda 626 turbo (F2T).
Then an oil cooler from god knows what. It was on the ground at pick-y-pull.




This is a QG18DE intake gasket on top of the flange of the e16i intake. Here I have it positioned so the bolt holes mostly line up.
The intake runners do not.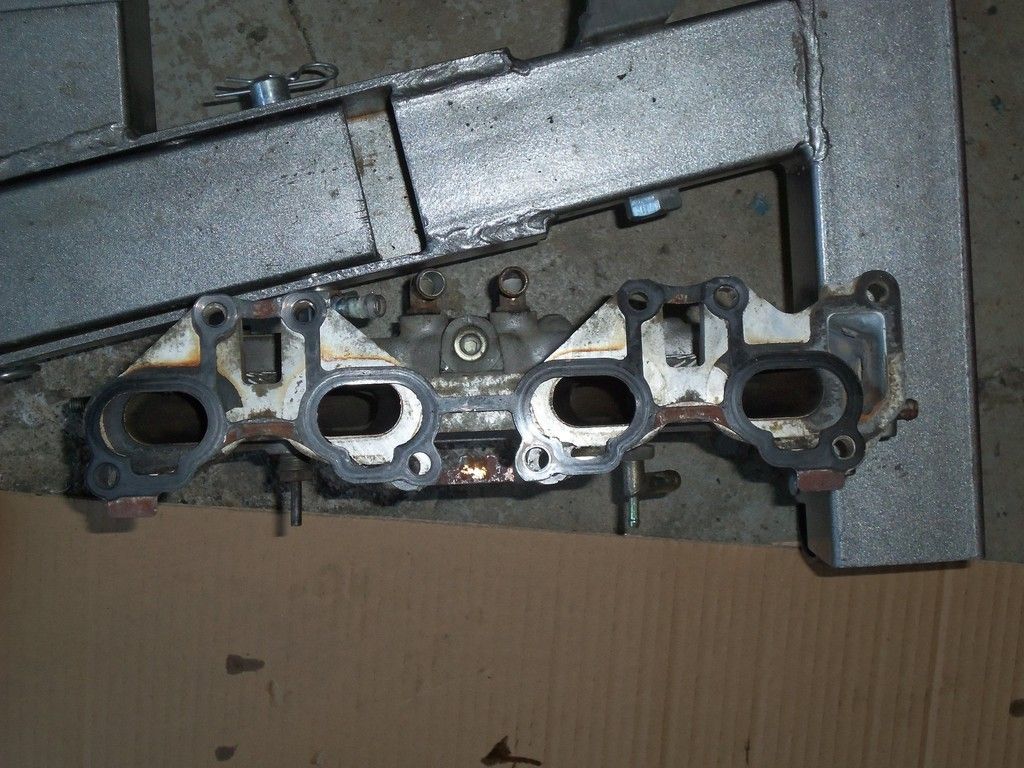 However, the intake runners have almost the same cross section. Here I repositioned the gasket so we can see that:

I have two Hitachi DCH340s that I could possibly adapt to that intake for a blowthrough application.
That's the gist for now. More to come.