***UPDATE: 06/14/2016 (3/17/14): Hey guys, I'm always selling my carpet kits, so if you want one, just PM me and include your cell number and I'll text you back ASAP!
***
***UPDATE: 10/31/13: Sorry guys I was away for a bit due to back surgery but I'm back and I clearned out inbox so I'm ready to take new orders!, so send your PM's***
****I'm STILL selling these carpet kits.****
****If you're interesed in them just contact me!****
Hey guys I have sold a few of my own carpet kits to a few guys either on here/the realm/ or offline all by word of mouth so far. I have 1 kit left so figured I might post it on here to see if anyone is interested.
These are patterned after the factory originals which came in a two piece carpet kit. This is a direct replacement except that you will need to cut your own shifter hole location since some of you guys mess with transmission swaps or some of you (gasp) have automatic transmissions!
Installation is EASY to do on your own and does not require any special 'custom' installation techniques or tools.
Once installed, it is a very nice flush fit, It will not look like a big old overflowing carpet mess!
This is NOT the thin speaker box type material carpet you get in rolls from Walmart. The carpet has a nice thick rubber backing that allows for installation without the need for additional padding or to be glued down. It stays in place very well and really reduces road noise, but if you need or want additional padding, you can easily add it yourself.


$110 picked up (shipping available as well)

Here's a short list of guys on this forum or the realm that have bought them from me:
-Hector(Ratsun nick thatsoon510) from Mountain View has them on his 2 door and wagon 510.
-David (510realm nick smithengineered) from Louisville KY said "Hey Mario the kit worked out great! and it fitted great too!"
-Kelly (Ratsun/realm nick Xerox) from Sacramento said "i actually just got to installing my carpet kit like a week ago...Fitment was good...i am happy with it." and "It was surprising how much road noise was decreased as a result of installing this carpet!!"
-Alex (Ratsun nick zhiguli510) has a set on his sweet red SR20DE 510
-Yours truly has them on both my 2 door and my wagon http://community.rat..._DIR#/smile.gif
-2 others not on Ratsun or the510realm (OMG!) are running them too.


Here's some pics of my carpet kit laid out side by side by the kit you can buy from datsunrestore/datsunlandsocal/etc places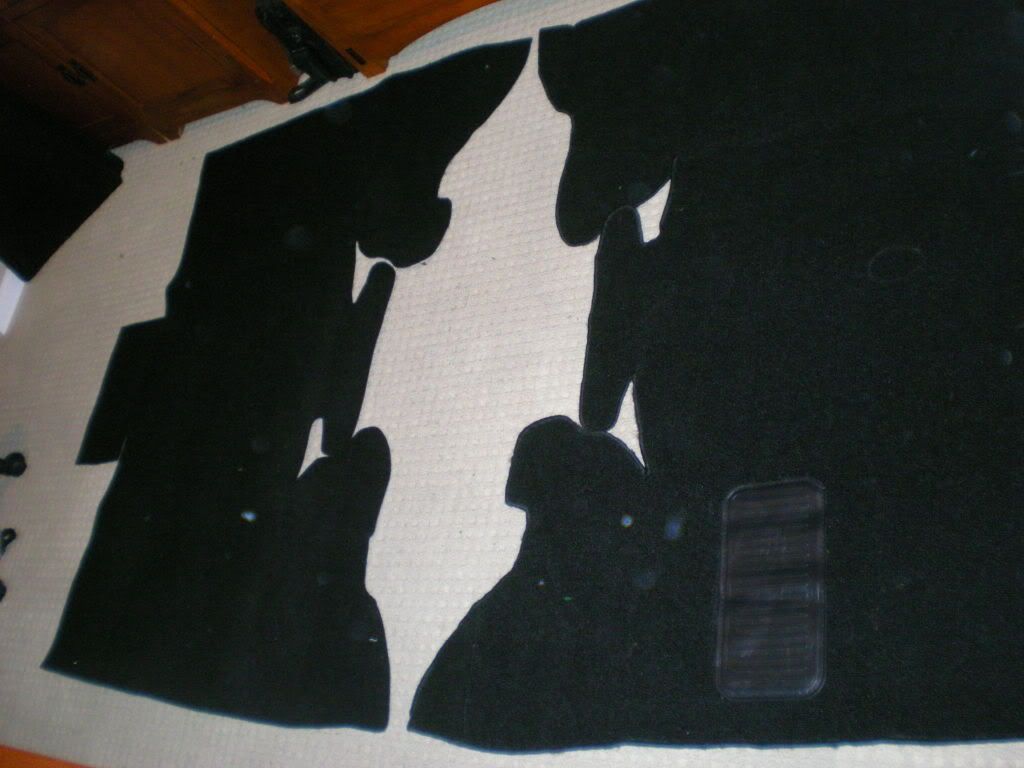 Here's some pics of it installed on my blue 2 door, being test fitted in my 68 wagon, and in Kelly's sweet black 510.