Edit Feb 17, 2013*****
Since the previous edits have changed again in, I thought I'd just redo the first post here.
Here's new pics of how the kit ships now. The last pic is the 620 version. Visit my website for more info. www.bluehandsinc.com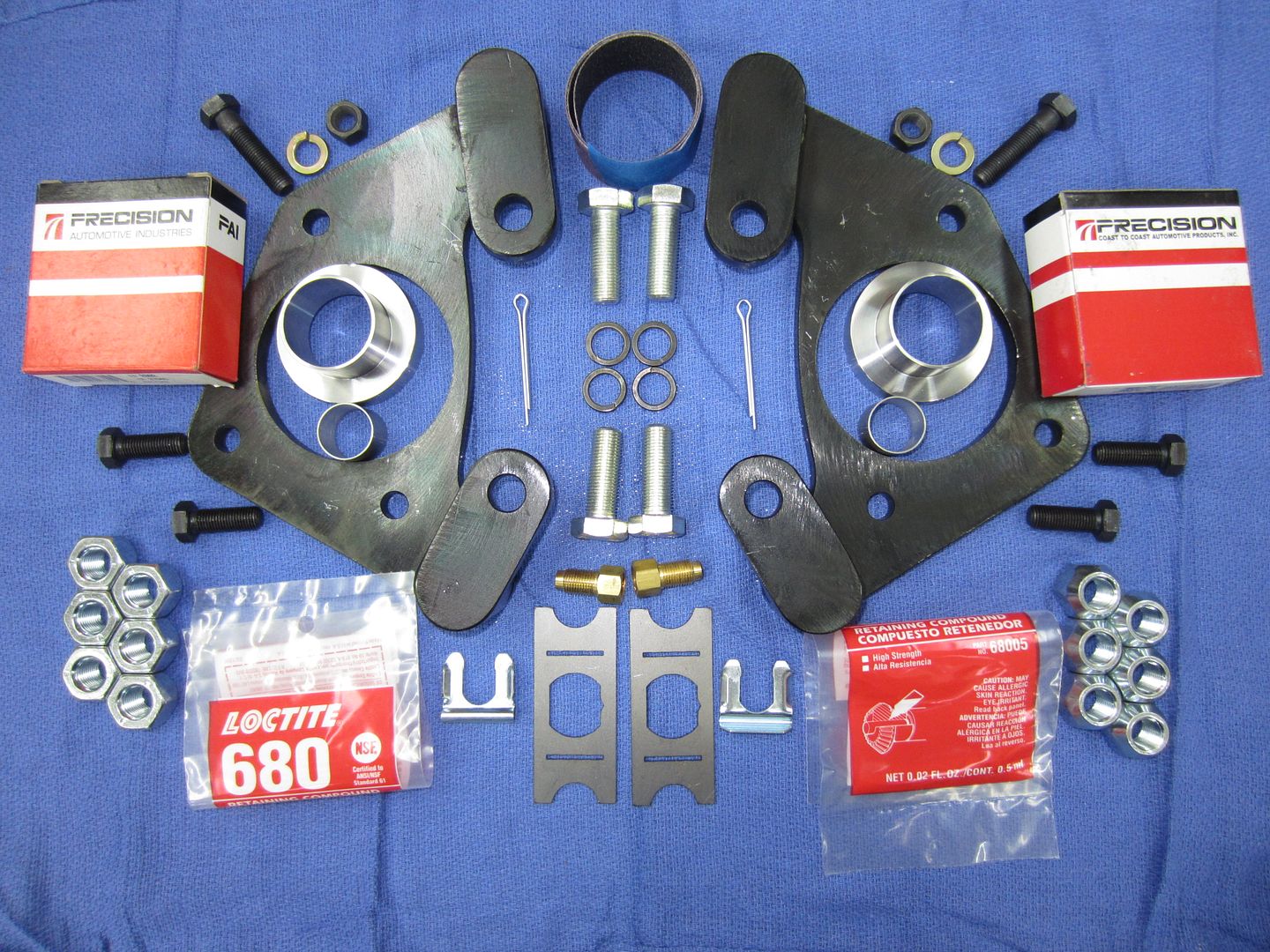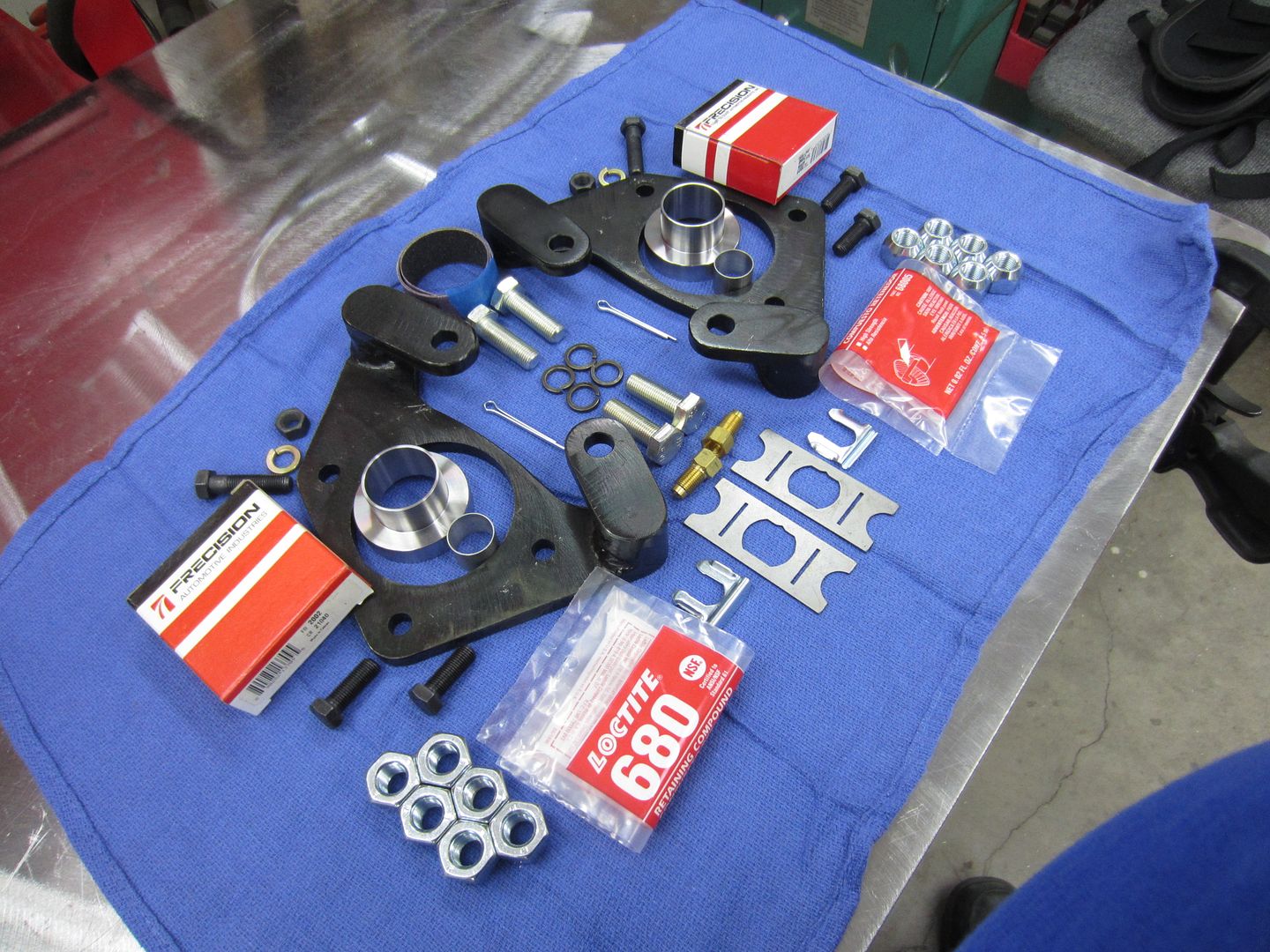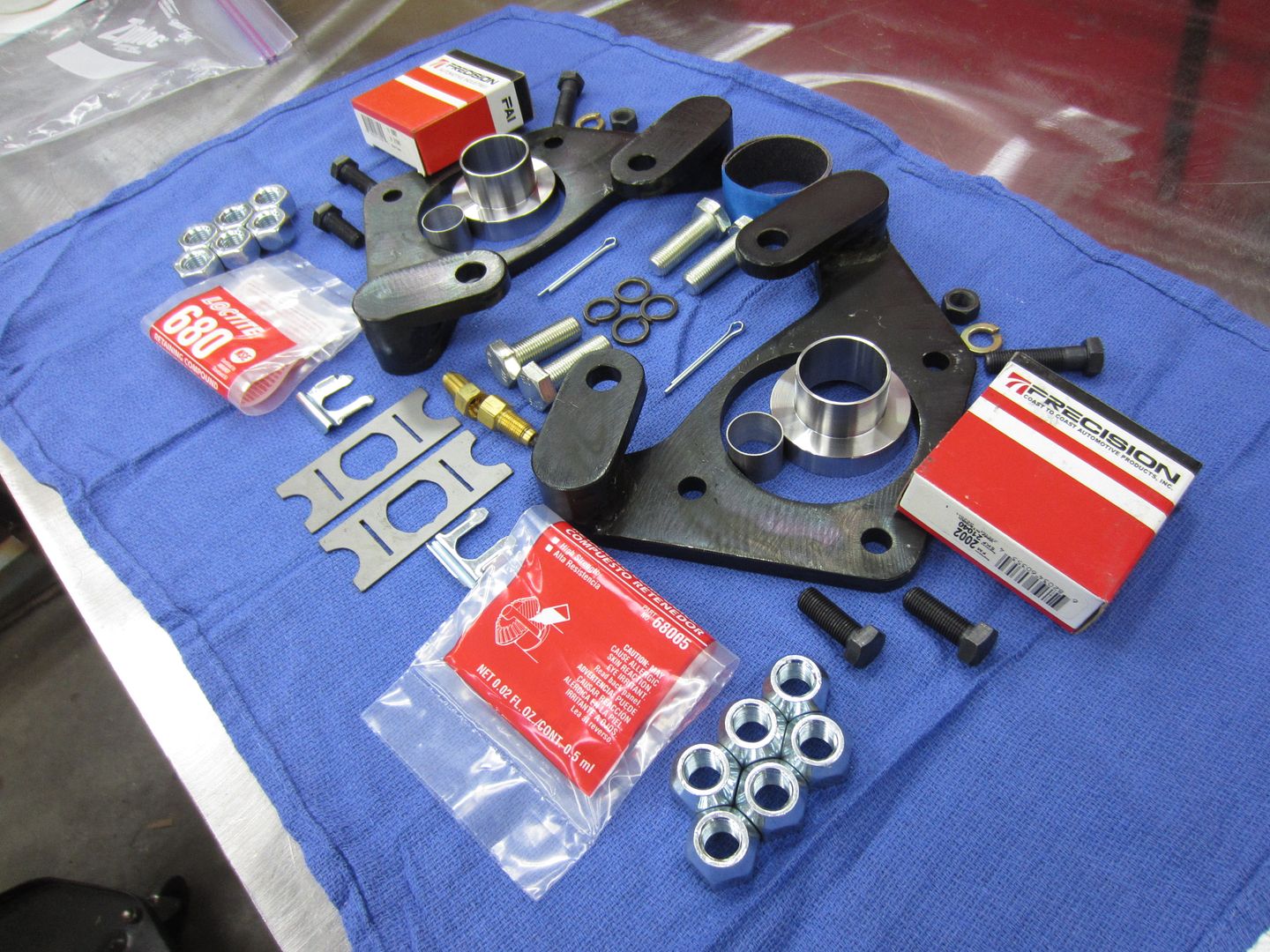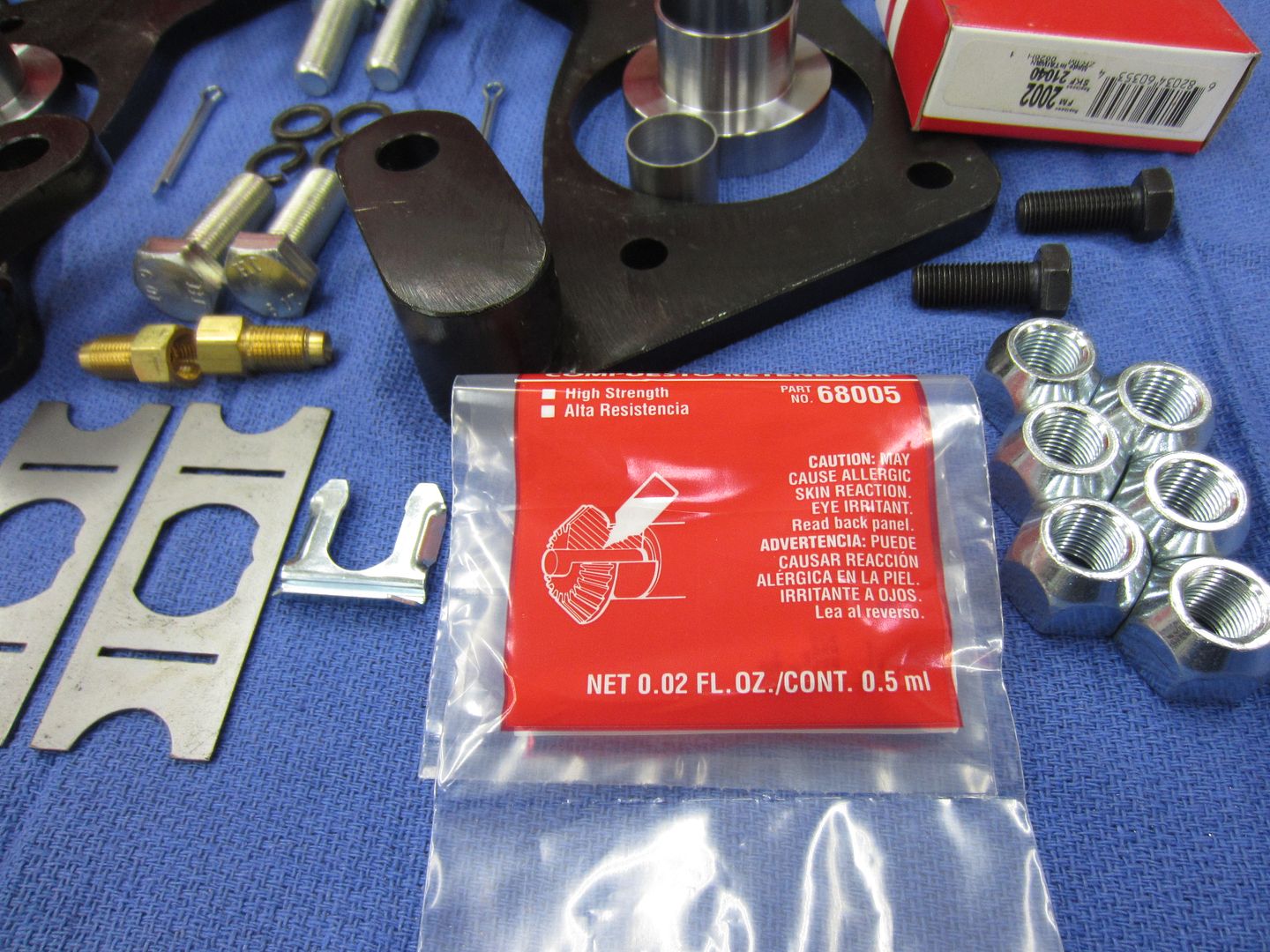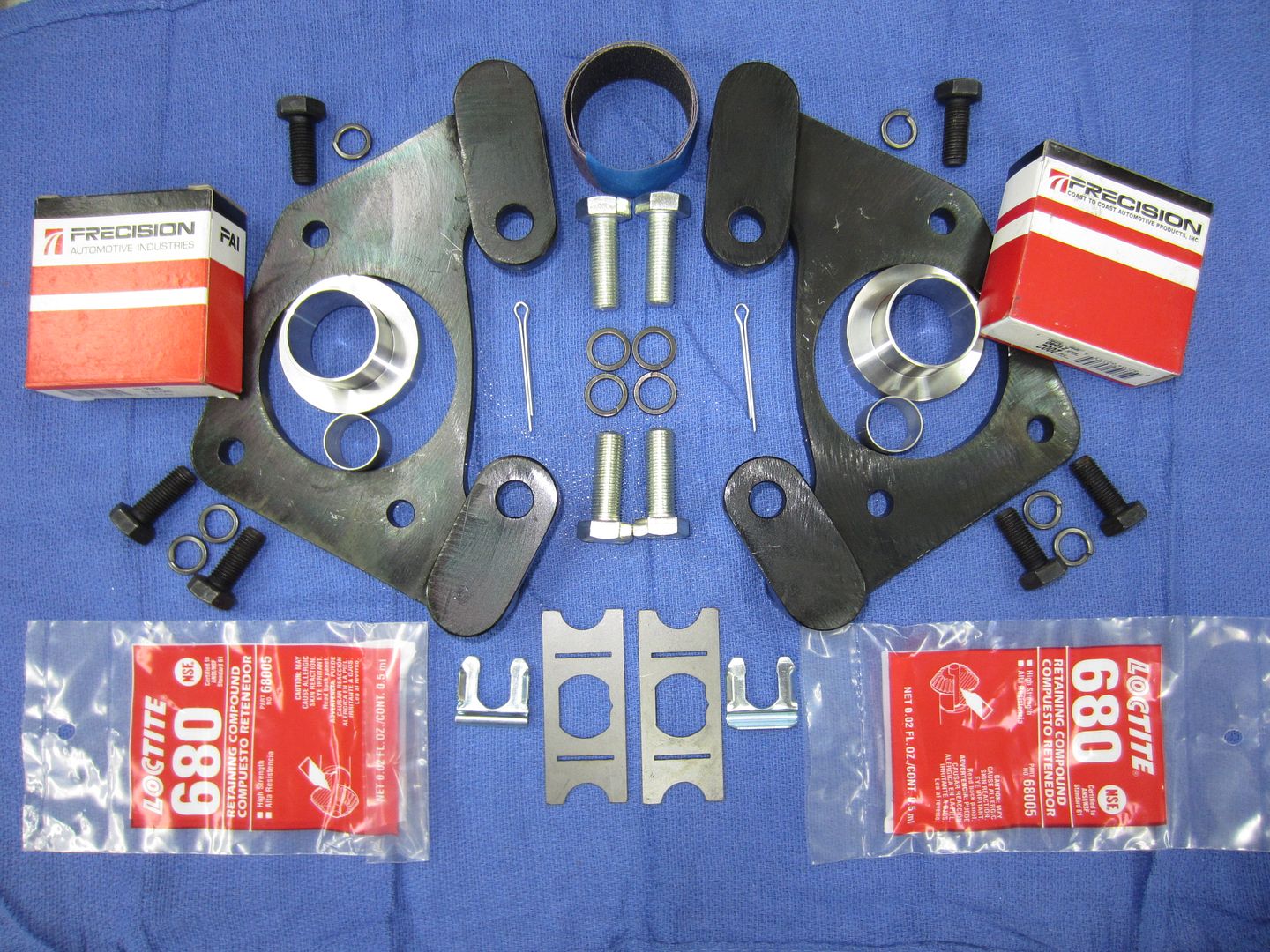 $265+ $15(shipping)= $280

This kit will allow you to mount up hubs/rotors/calipers from an '83-85 Datsun 720 2wd truck. This kit will work on 320-521 as pictured. It will also work on 620(drum trucks) but I will have to mod the inner bearing adapter and change out the bolts.

Here's the info for the donor parts. You MUST get the hubs from a donor truck. I've heard that the Hardbody hubs can be bought new, but I have not looked into it since they would need to be machined to work with most rims. The rest you can buy new. When you get the hubs, you MUST keep the bolts that hold the rotor to the hub. These next pics will give some part number. Please note the build dates in the last of these 3 pics (11/82 to 10/85). The earlier hubs will still work, but the rotors and calipers will not(they're the same as the 620's). The later hubs will work, but they will need to be modified to fit stock rims. The later calipers are the same as well, but the rotor will not work. Please note that in the second pic, the wide range of years is for the calipers only.








Here's some pics of hubs. These are 720 hubs. If you look closely, you can see very slight differences in the "nubs". The 3rd is an early hub, probably '83. The last pic is of a Hardbody hub that has been modified to work with a stock rim.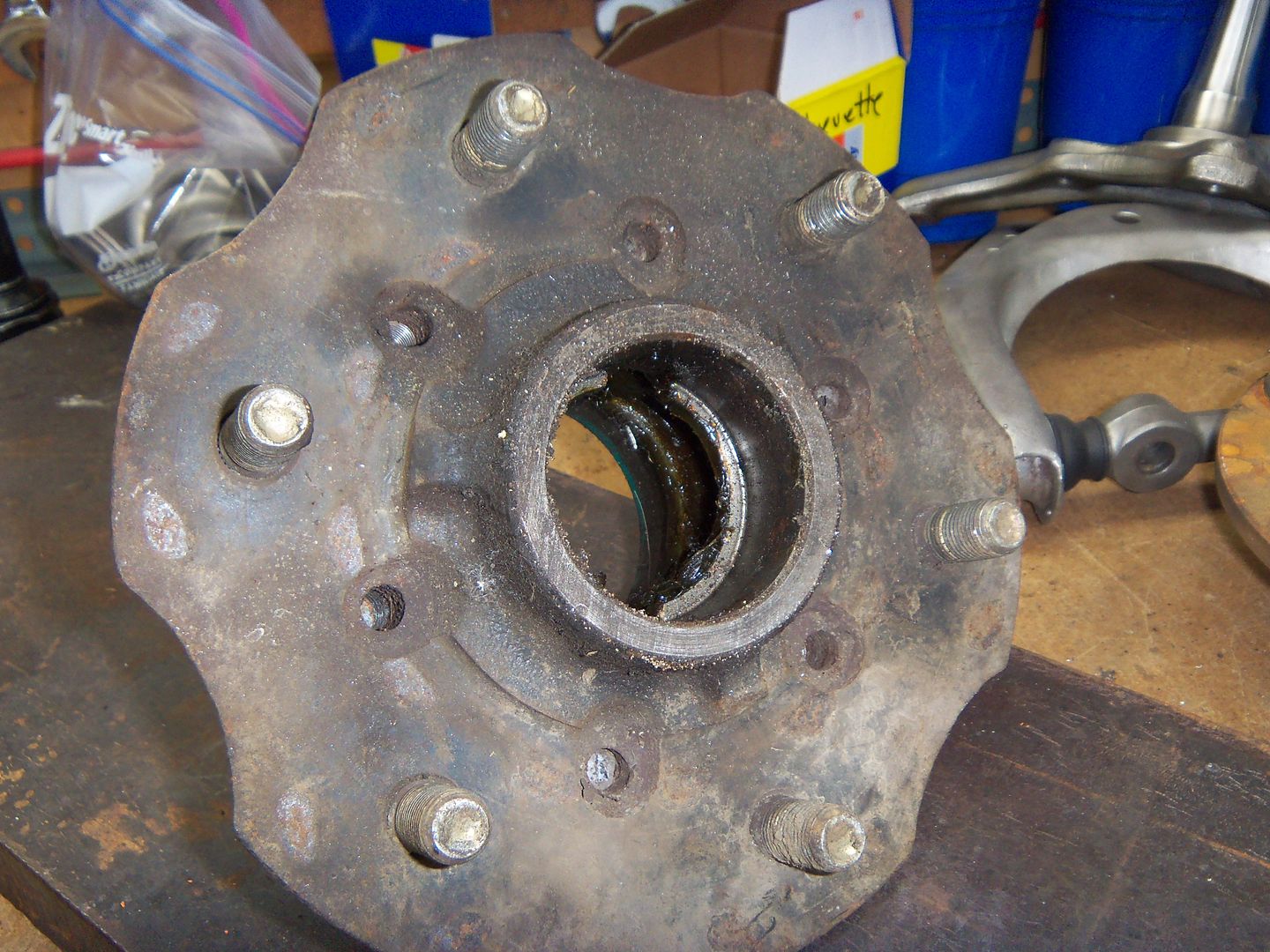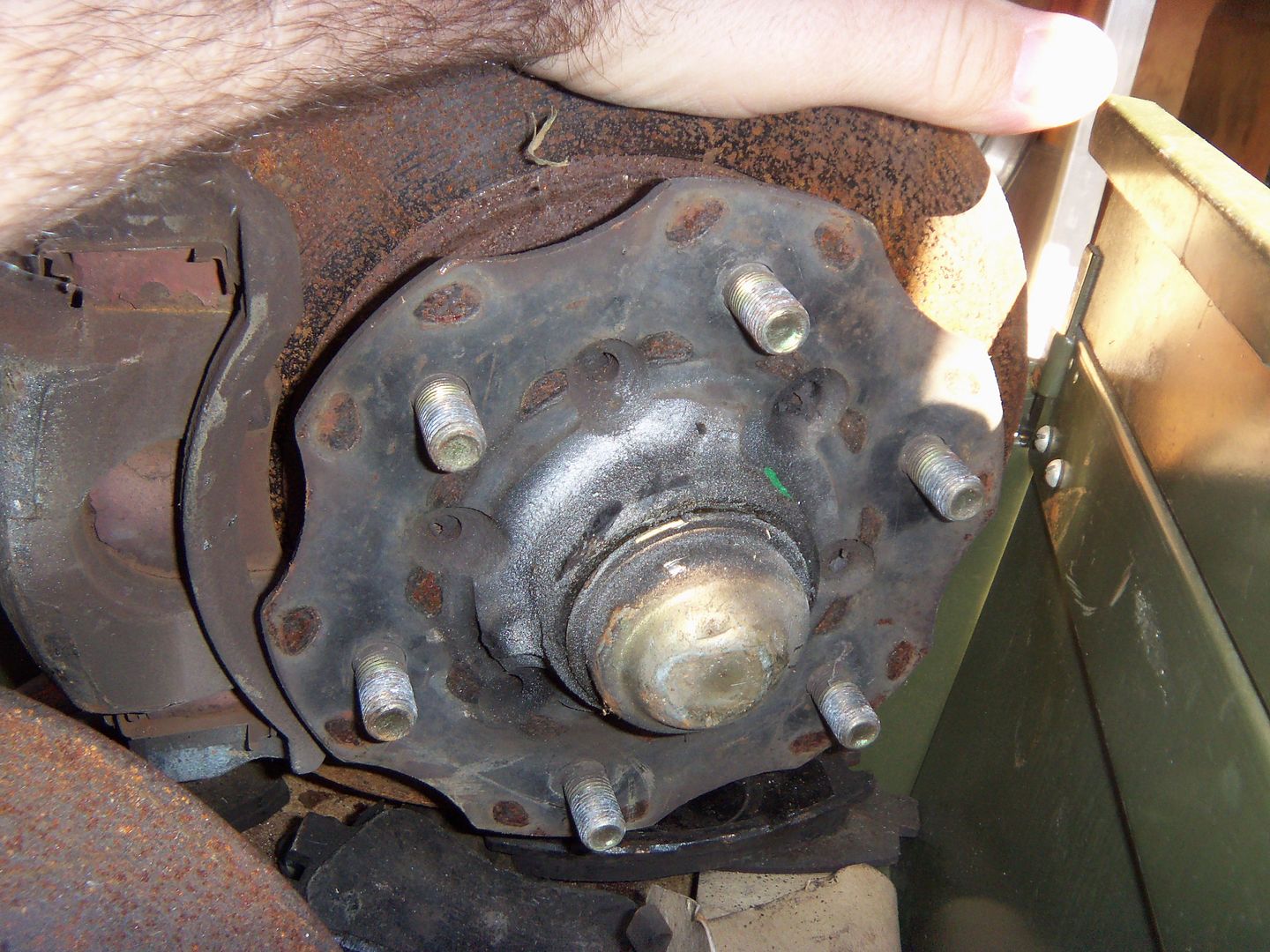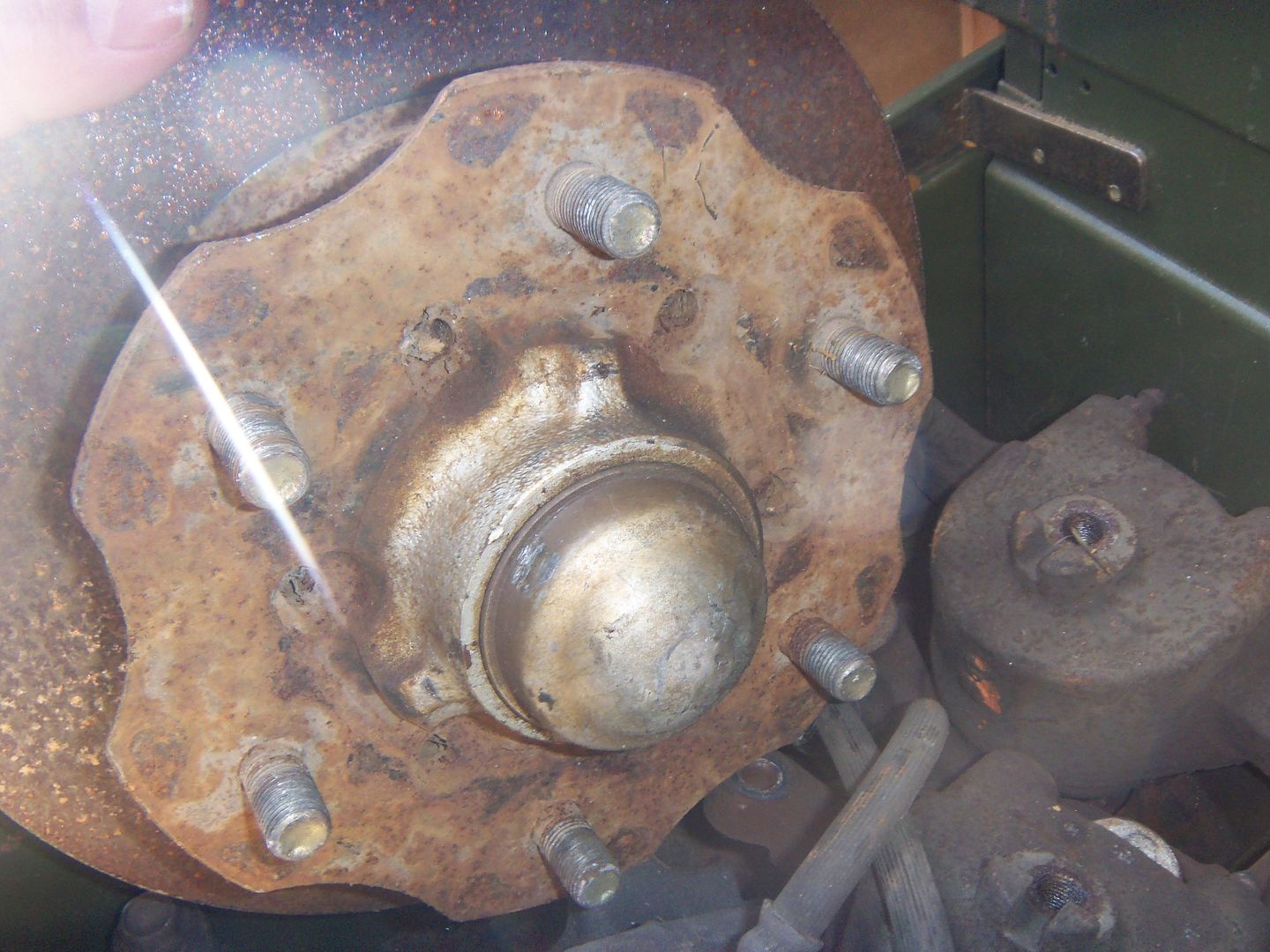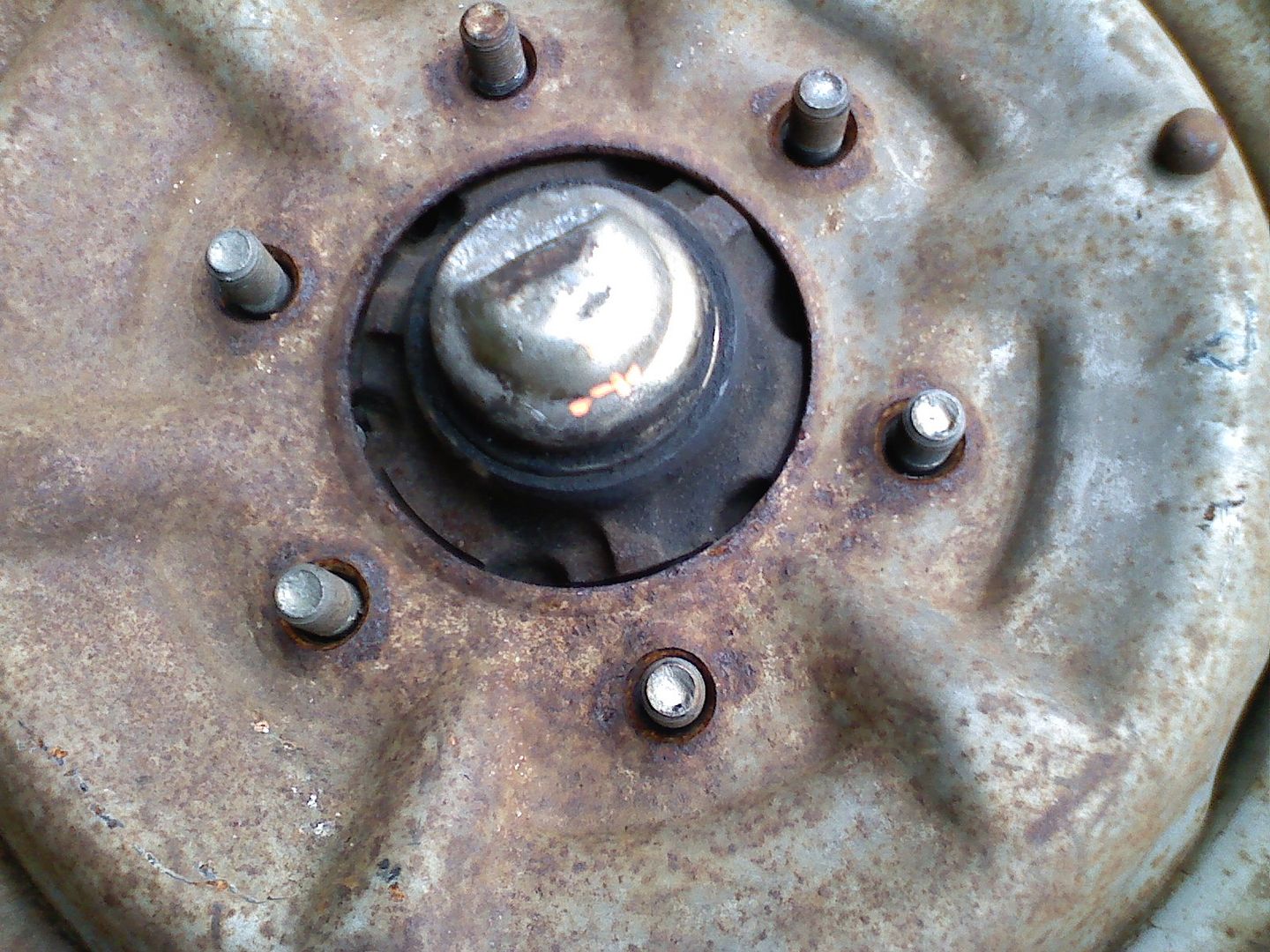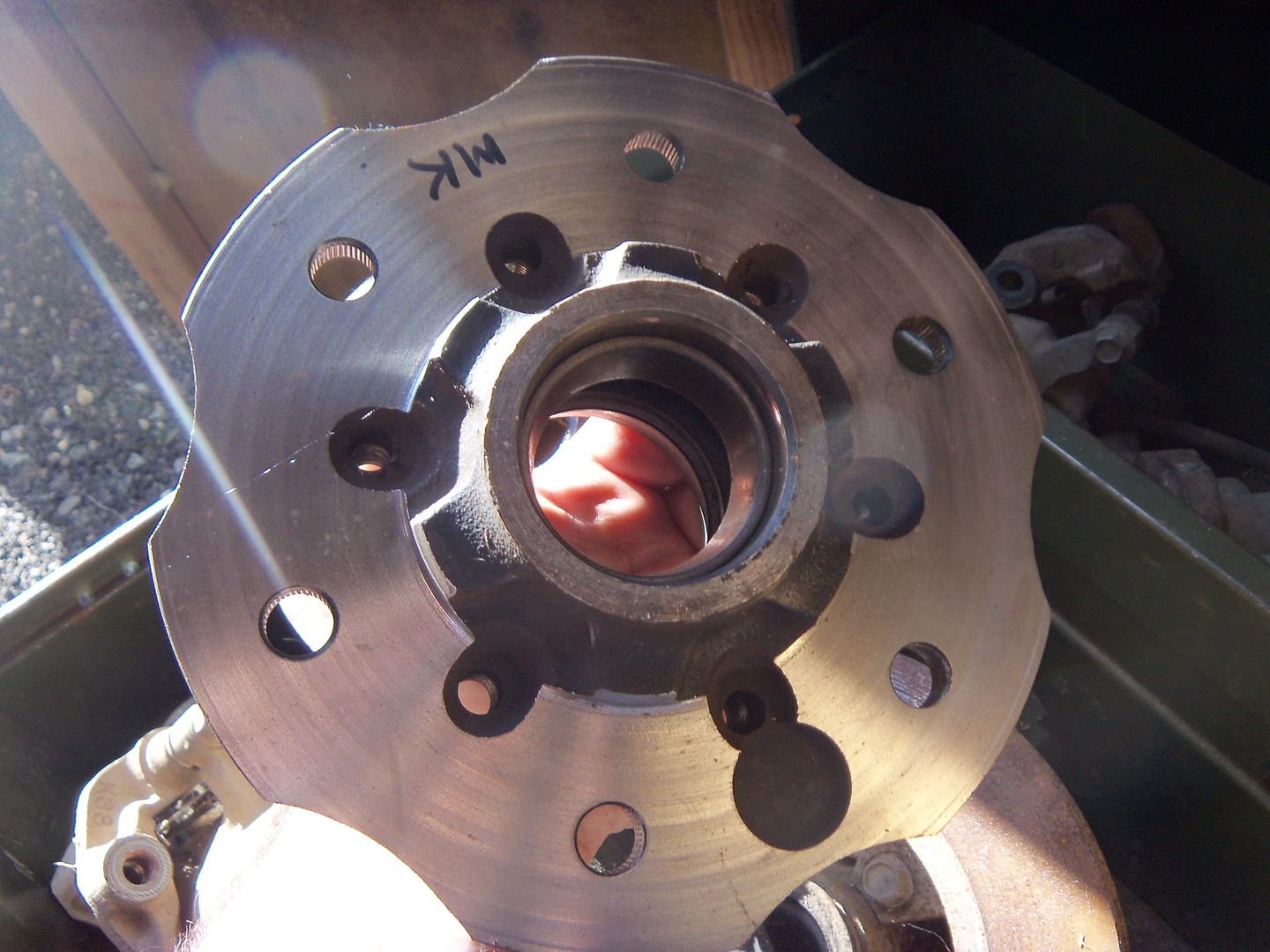 ...and a couple of vids of putting the adapters on using heat. Previous kits came with the press fit adapters. Due to slight tolerance differences in spindles and adapters, some adapters were really hard to install. The current kits have returned to the slip fit adapters which mount with Loctite 680.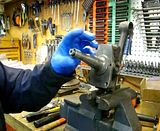 I did some mock up today with stock 320 and 521 rims. I've always said that this kit fit stock rims, but may possibly need a 1/4" spacer. There's been a case where the caliper had to be ground on a bit to clear. I finally figured out what was going on!!! I did my checks and mockup with used brake pads!!! They clear just fine, but the pads were about 1/2 gone. With new pads, I can see where some grinding or a spacer would probably be needed. I'll see if I can do up some CAD art to have 1/8" or maybe 1/4" spacers laser cut out of steel. I probably haven't heard any complaints because they either haven't been installed or they were not running stock rims. Anyway....I just wanted to clarify this since I've been getting more and more questions about running stock rims.



I did some more testing .....gotta love that I can come back and edit the first post!!!....... I posted the vids of the results here.... http://community.rat...post__p__480418

Long story short...to fit stock rims, it will take 1/8" wheel spacers and possible a small amount of clearance grinding. If 1/4" spacers are used, longer studs will be needed.

****edit 5/18/12****

Here's a vid on how to install the press fit adapters onto the spindles without heat. Really long vid. You'll see why I went back to slip fit and loctite.
Here's is a video demonstration of installing the slip fit adapters with the Loctite 680.